Swedish company Plae2Tech, which acquired Hipster commercial batch brewer maker 3Temp last year, is looking forward to a big 2019 involving some leadership changes and a new feature to be included on all Hipster machines moving forward: cold brew.
The company has told Daily Coffee News that as the new cold brew capability is more a function of firmware than of hardware, older machines can be upgraded to include the feature. Because the Hipster has no big, hot boiler or reservoir on board — it flash-heats fresh water in a type of thermocoil heating system — it's equally capable of sending that cool, fresh water straight to the coffee without heating it at all. The company claims the Hipster can make a 2.5-liter batch of cold brew in roughly 20 minutes.
The new capability is available in all versions of the Hipster, two of which might be unfamiliar to buyers in the United States that have only been formally introduced to the countertop version. At the time of the standard Hipster's US launch in 2017, a fascinating under-counter version of the Hipster also already existed on the Swedish market. Plae2Tech CMO and Coordinator of Sales Andreas Slätt told DCN that it was not promoted because it had yet to achieve the required safety certifications.
Said Slätt, "The reason could and should be that the UL-licence for under-counter in U.S. was not ready, and therefore you could not find it."
In April of last year, 3Temp also added a wall-mounted version of the Hipster to the product line. The wall-mounted Hipster connects either to a heater/pump/electronics unit under a counter below or behind the wall upon which the brew group is mounted.
While progress continued in the development of new features in the months following that expansion, things got a bit murky behind the scenes. In May 2018, 3Temp declared bankruptcy, and was promptly then acquired the following month by Plae2Tech, a new company owned in a 50/50 split by former 3Temp COO Peter Larsson and 3Temp CTO Anders Eriksson. 3Temp founder and former CEO Patrik Stridsberg ceased to be involved as of that July. In September of 2018, the company announced it would be fully rebranding 3temp into Plae2Tech by the end of October, although Slätt more recently told DCN that the change was a temporary measure.
"We will go back to 3Temp when we are allowed to retrieve the name again," said Slätt. "Plae2Tech AB will then be a company name within the brand; maybe a holding company."
Meanwhile it was also in May of 2018 that the firmware upgrade to enable cold brew first became available, according to Slätt. Starting this year, all new machines will have the cold brew capability built in, making the Hipster the only machine capable of brewing any size serving from a single cup to a multi-liter batch, hot or cold, with a three-phase brewing process that allows users to set different temperatures and different numbers of pulses per phase in the brewing process.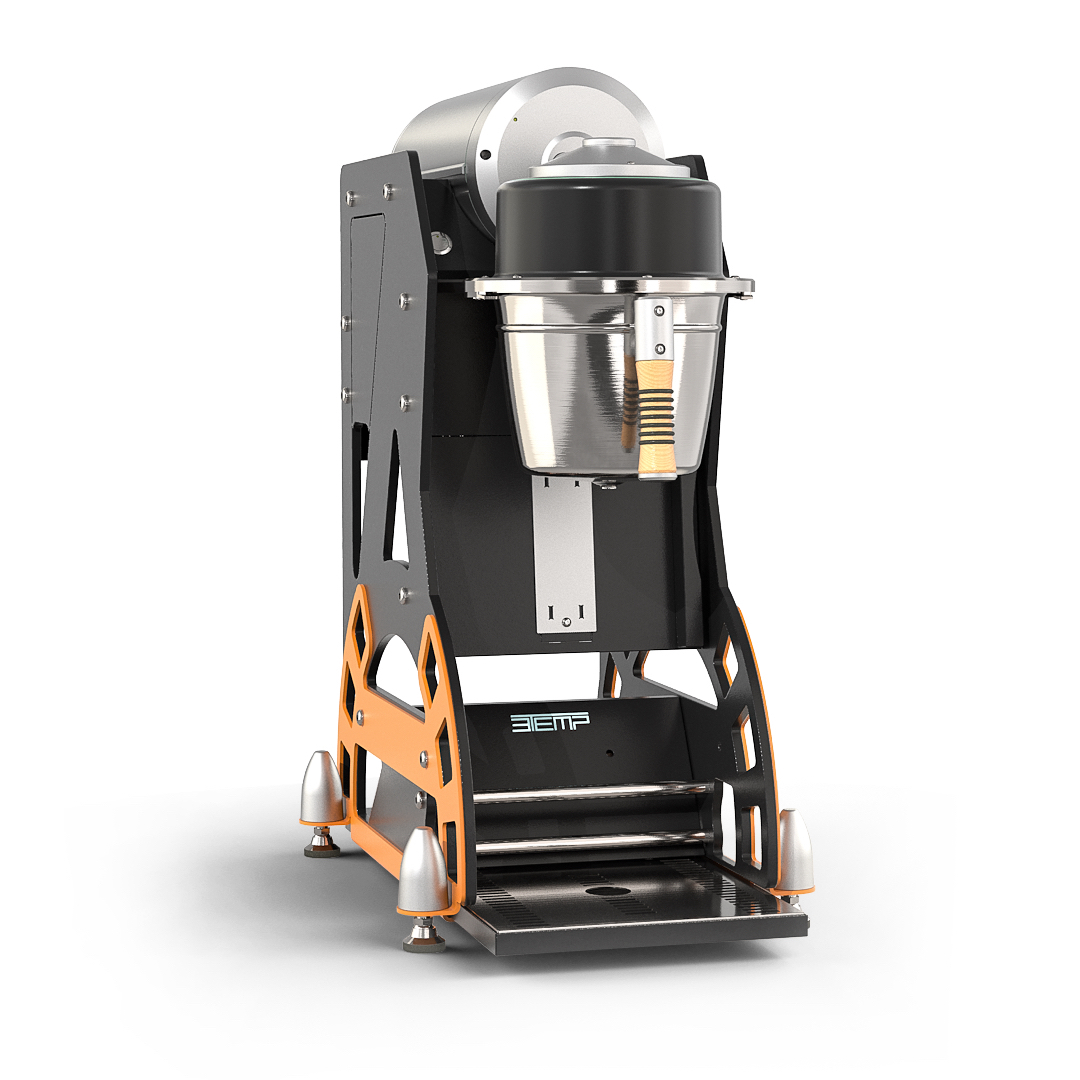 "If you have a restaurant, coffee shop, pub or a fresh food shop, you have a brewer that makes very good coffee," said Slätt. "You also have a brewer that can serve your customers a very good cold brew and also make you a fine base for coffee drinks at your pub. The Hipster brewer can do it all."
Prices for Hipster products range from a single-group under-counter style of machine for €4400 ($5,043 USD as of this writing) up to a 2-group standard machine for €9540 ($10,936).
Howard Bryman
Howard Bryman is the associate editor of Daily Coffee News by Roast Magazine. He is based in Portland, Oregon.