Having captured the specialty coffee retail and hospitality sectors' collective imagination last year with the introduction of its Drip retracting pourover arm and Drop counter-mounted milk dispenser, Bubble Lab is taking a more hands-on approach with its next release, the K1 Kettle.
Aimed squarely at the pourover station at home or in cafes, the Beijing, China-based company maintains its innovation streak with the K1's bevy of creative and unusual design and technical features.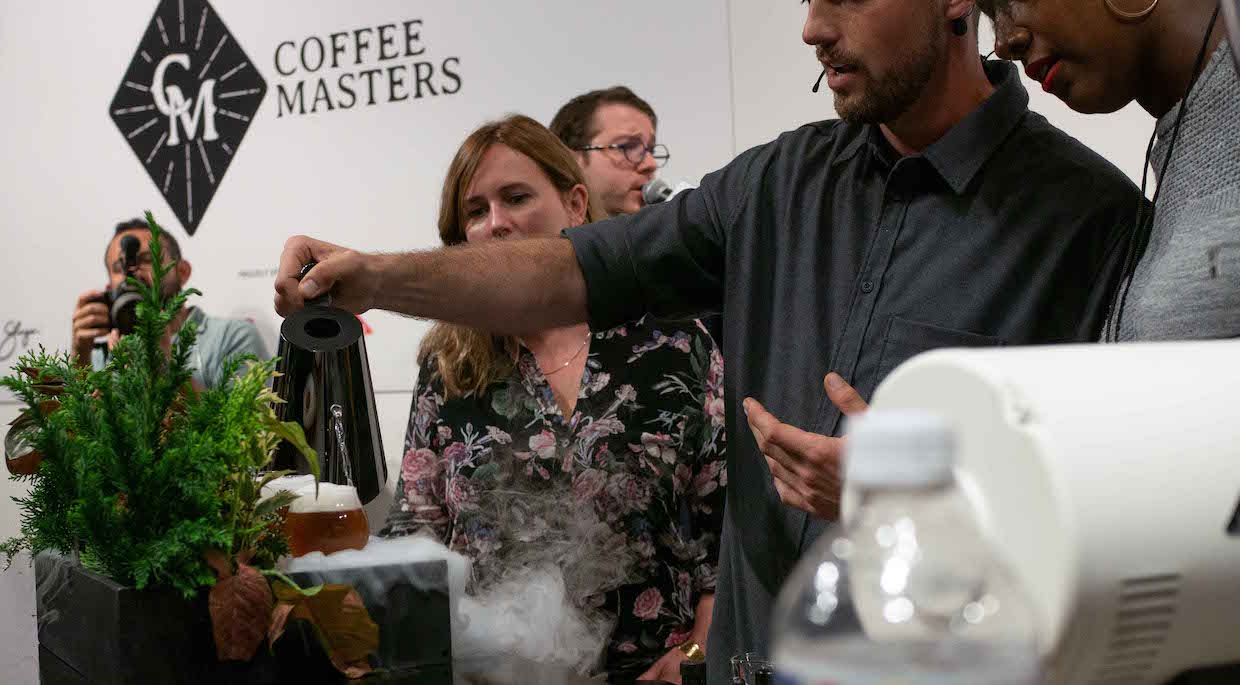 The kettle's upright, almost conical form and narrow base immediately set the K1 apart visually, and its set of three interchangeable spouts for faster or more restricted flow constitutes a mechanical innovation. The kettle is dual-wall insulated for protection from burns and more efficient temperature maintenance.
Bubble Lab PR Manager Lisa Zhang told Daily Coffee News that future K1 accessories could include additional spouts with special features, such a gentle shower-type spout-head for less agitation to the coffee bed.
"We also learn a lot from other coffee tools like Melodrip, [so] maybe we will have some similar tools connected to the gooseneck," said Zhang. "With the capacity of changing spouts, we can have more fun while brewing, not just water flow or volume."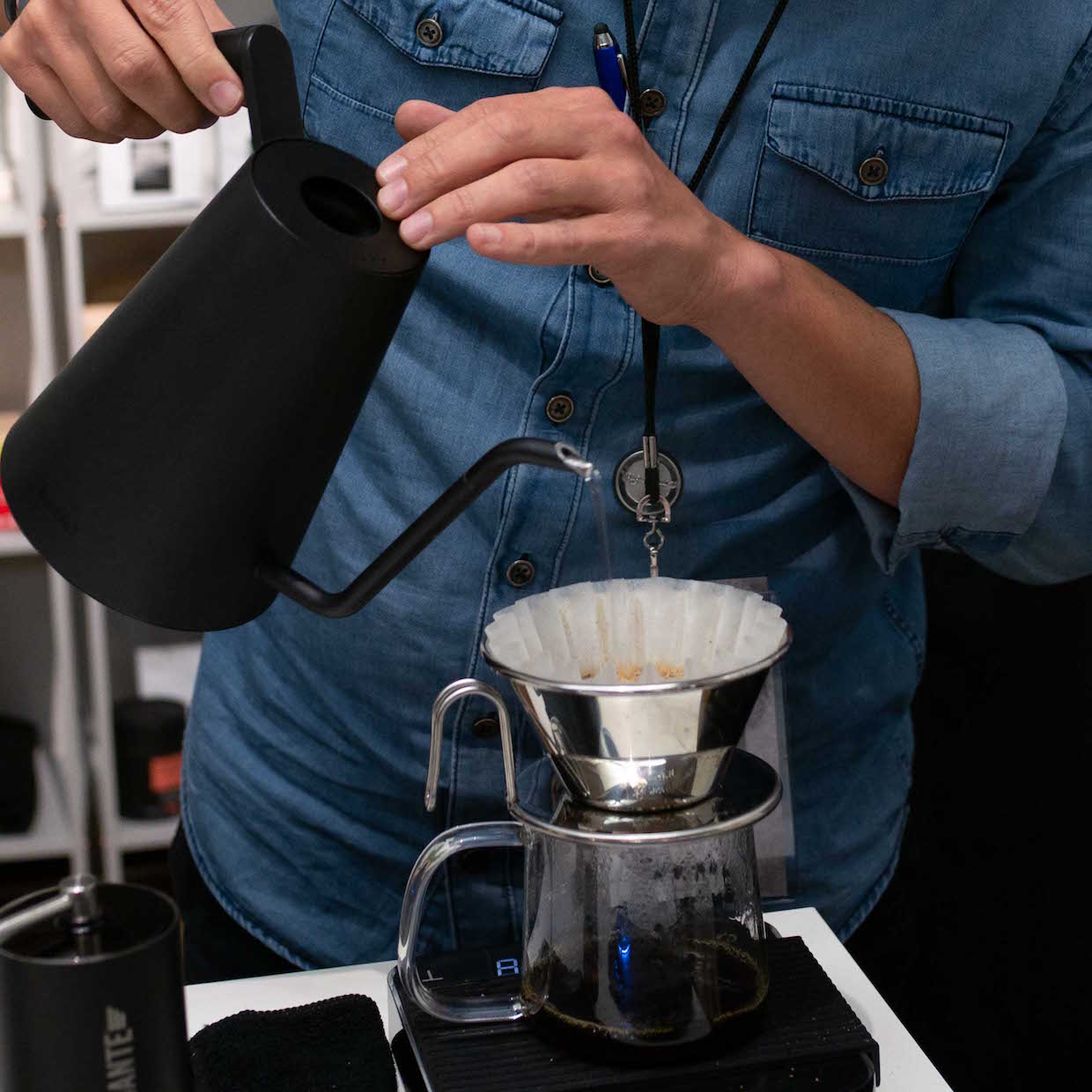 Information is shown to the user in crisp HD by a circular smartphone-caliber AMO LED display screen on the K1's generously sized adjustment knob. The orientation of the text and numbers can be changed to accommodate different viewing angles for a variety of different placement options on the counter. Information provided by the kettle — either on the knob, on the user's phone or on an included K1 smart watch — include the water level inside the kettle, as well as current and target temperatures, a timer and readiness notifications.
The handle of the kettle will come either in rubber, wood or metal for different looks and textures. Heating the kettle is also a flexible function, including options for rapid heating or a more gradual warm-up that's more energy efficient.
Zhang said that there has been some discussion about pursuing a Kickstarter campaign for the launch of the product, although for now Bubble Lab plans to begin taking pre-orders for the K1 at the London Coffee Festival this March. The kettle and other products will also be on display at the SCA Expo in Boston in April, for which the company plans on partnering with espresso equipment companies for shared booth space. The currently anticipated retail price for a K1 kettle is around $150-$200.
"Bubble Lab is a new coffee tech startup with ambitious goal of updating the current coffee industry with latest technologies," said Zhang. "We always want to find the sweet spot of design, customer/user experience, and technology."
Howard Bryman
Howard Bryman is the associate editor of Daily Coffee News by Roast Magazine. He is based in Portland, Oregon.