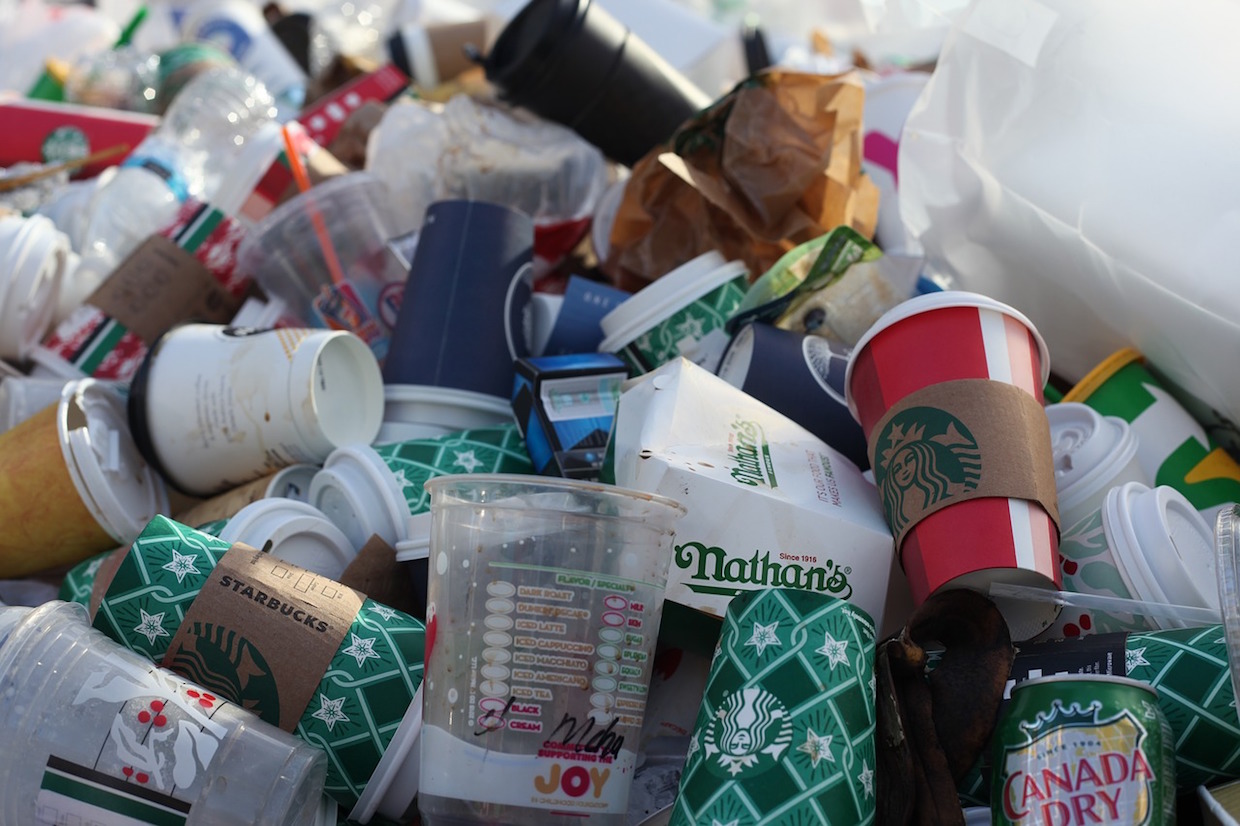 City officials in the coffee-loving city of Berkeley, California, have passed an ordinance requiring businesses to charge a 25 cent fee for single-use paper cups.
The hardest line drawn to-date against single-use cup waste by any U.S. municipality, the 25 cent paper cup fee is part of a larger ordinance passed last night by Berkeley's City Council designed to reduce single-use food ware from entering the waste stream, while reducing litter.
"With the collapse of the overseas recycling market and an influx of food- and beverage-related litter on our streets and in our waterways, waiting is no longer an option," Berkeley City Council member Sophie Hahn, the author of the legislation, said in an announcement prior to last night's vote. "Many Berkeley restaurants have already switched to compostable to-go ware and reusables for dining-in and we're asking all food vendors to follow their visionary example. Recycling is no longer a solution – if we want to save the planet, it's time to reduce, reuse and compost."
Taking effect in January 2020, the ordinance will require disposable straws, lids, stirrers, cup spill plugs, napkins and utensils to also be compostable. Those items are to be made available only by request or at self-serve stations. Also according to the ordinance, all take-out food ware also must be compostable, all dine-in food ware must be reusable, and hardship waivers will be available for special circumstances.
In an interview with San Francisco-based CBS affiliate KPIX, Berkeley City Council member Sophie Hahn clarified that the 25 cent fee for single-use cups should not be confused with a tax.
"It's not a tax — there's no requirement that it increase the cost of a beverage," Hahn said. "It's simply that the food establishment has to show the charge, so that you know there is a cost for the container. And, if you bring your own container, you have to have that charge removed."
Nick Brown
Nick Brown is the editor of Daily Coffee News by Roast Magazine.