Fresh off the heels of a second Brooklyn roastery opening and new cafe, Toby's Estate New York today announced a name and brand change, becoming Partners Coffee.
Toby's Estate in Brooklyn has been building a passionate following and impressive wholesale roster since opening with a Williamsburg roastery in 2012. Co-Owners Amber Jacobsen and Adam Boyd had licensed the name from the popular Australian roastery, founded by Toby Smith, of the same name. 
While 2012 and the subsequent years turned out to be fortuitous times for Australophile specialty cafe businesses riding the Third Wave in New York, the change to Partners Coffee serves to better reflect the local ownership.
"We are only as great as the sum of our partners, and we are excited to continue evolving and growing with a new look, feel and name that fully embodies who we are and what we stand for," Jacobsen and Boyd said in an announcement of the rebranding. 
The Partners Coffee effort was assisted by the New York design firm Love & War, which sought to "develop a bold, dynamic design aesthetic that evokes heritage coffee brands and the classic energy, optimism and simplicity of old-school New York coffee counters," according to the Partners Coffee announcement today. 
For the rebranding, the company also partnered with the Hawaii-based, coffee-focused printing company Savor Brands, which maintains a partnership with the New Jersey-based recycling company Terracycle that involves a "zero-waste box," in which businesses can send their emptied coffee bags. Bags are then shredded, pelletized and used to make materials such as garbage bins or watering cans, according to Savor. The company does not address what happens to those plastic items.
The Partners Coffee brand is officially making its debut tomorrow, April 6, at all six retail and roastery locations.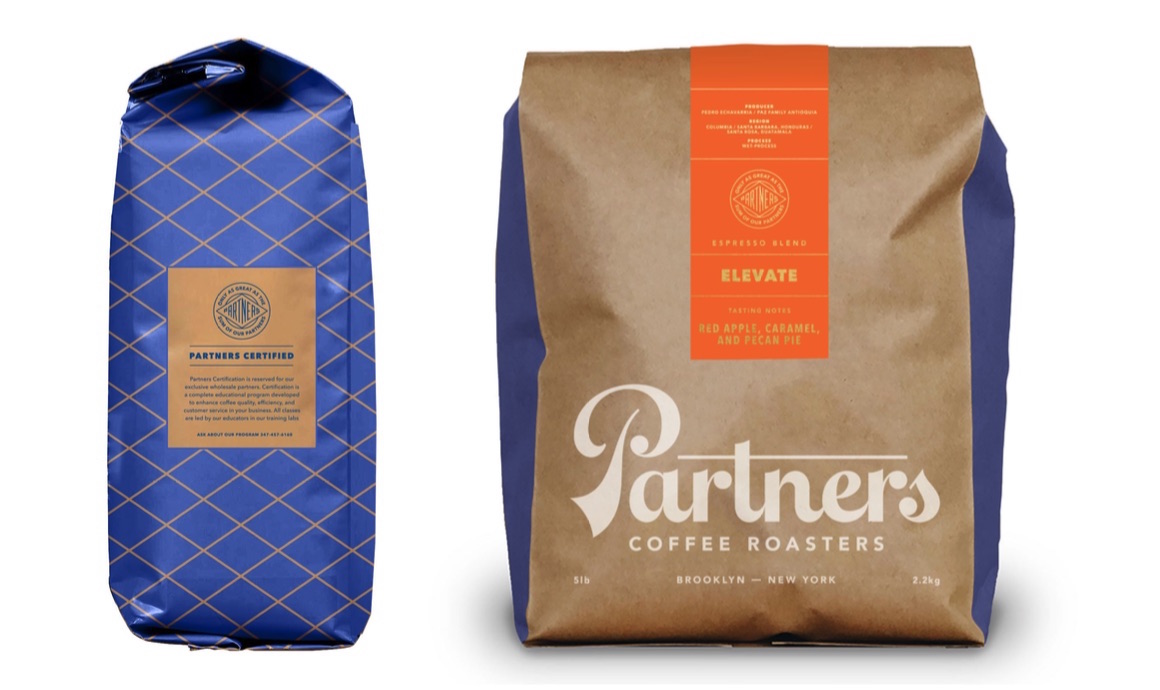 Nick Brown
Nick Brown is the editor of Daily Coffee News by Roast Magazine.