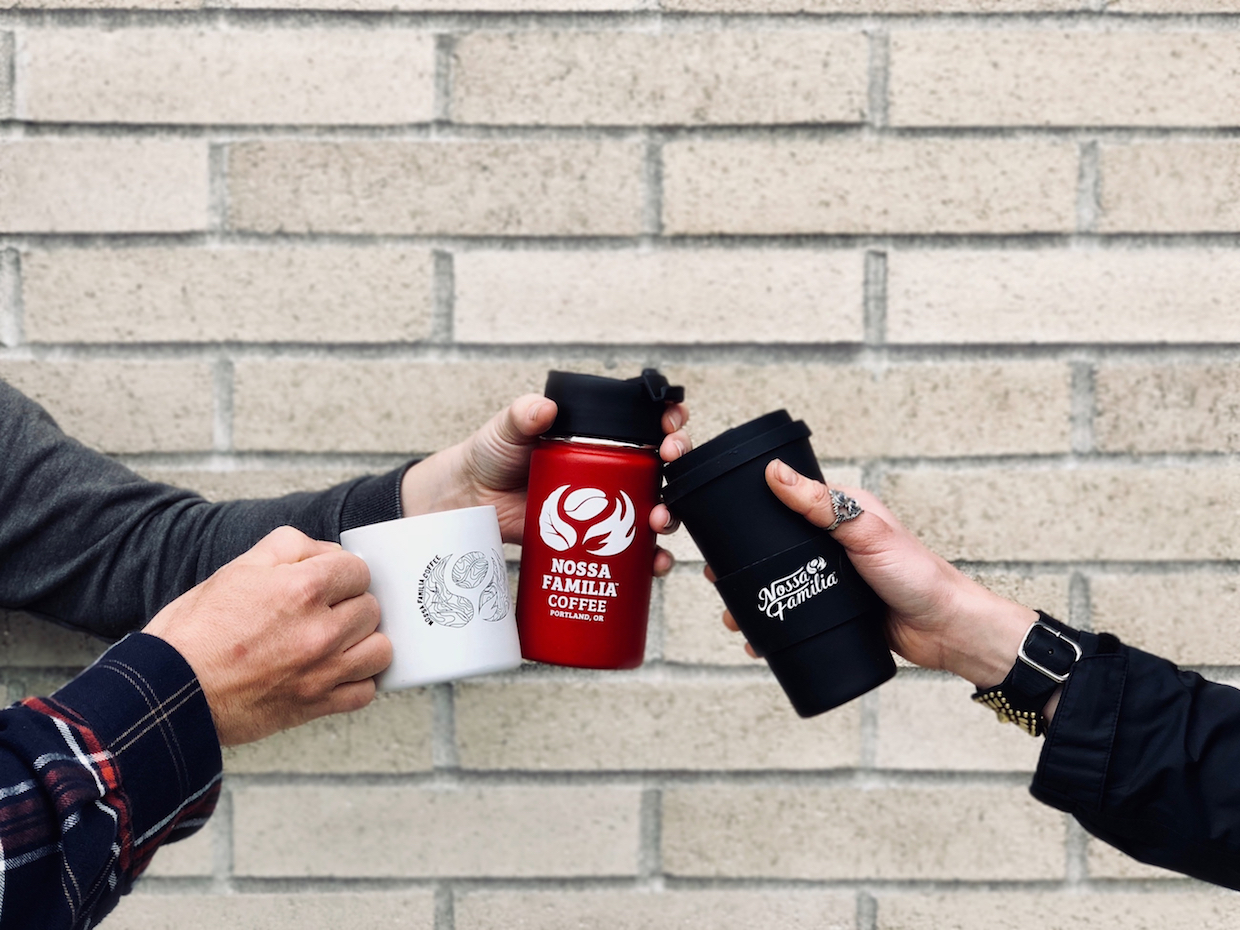 Portland, Oregon-based roasting and retail company Nossa Familia Coffee is proactively seeking to reduce the amount of waste it generates by introducing a 25 cent fee for disposable to-go cups at each of its three cafes.
Today, on Earth Day, the company is also promoting the program by offering $1 drip coffee for anyone bringing in their own mug. While the daylong promotion may help promote the brand, potentially losing customers with a 25-cent fee is a longer-term prospect.
"Every year, 50 million cups are thrown away in Portland alone," Karen Lickteig, Nossa Familia's marketing and sustainability director said in an announcement today. "That's an incredible amount of trash, and we don't want to contribute to it anymore. The charge on cups is about sending a message that this item is wasteful. When you think about it, it's really amazing that disposable cups are still free."
They may not be free for much longer. In January, the Berkeley (California) City Council passed an ordinance requiring businesses to include a 25-cent fee for to-go cups. Earlier this month, Tandem Coffee Roasters in Portland, Maine, decided to drop drink prices by 25 cents, while adding a 25-cent fee for cups.
When launching their respective cup fee programs, both Tandem and Nossa Familia cited their own difficulties in trying to encourage behavioral change among consumers by simply offering discounts to customers bringing in their own reusable mugs.
Nudge Theory
Nossa Familia noted the work of Nobel Prize-winning American economist Richard Thaler, who is widely credited with helping to bring the behavioral sciences concept of "nudge theory" into the political sphere. A 25-cent upcharge for single-use cups is related to "loss aversion" — with the theory that people feel loss twice as strongly as they feel gain.
Nossa Familia has been piloting the cup charge program at its Seven Corners Collaborative location on Southeast Division Street since late last year. Since then, the company has been able to compare point-of-sale data between that location and its two other Portland coffee shops.
Nossa Familia said less than one-third of customers at the Seven Corners location have chosen a to-go cup, compared with an average of two-thirds of customers at the other two locations, even though those shops were still offering the 25-cent discount for reusable mugs.
As it rolls the program out throughout its Portland locations, Nossa Familia said it is setting aside the income from the 25-cent cup charge to work towards funding carbon neutral certification.
"Our goal isn't to shame people or make them feel bad about paying the charge," said Nossa Familia Founder Augusto Carneiro. "We want to maintain the same warmth and welcoming atmosphere we've always had in Nossa Familia's shops and with our baristas. The real goal here is to help people think more consciously about their decisions, and offer a little nudge to help them make a better one for the planet and our community by using a reusable cup over one that becomes trash."
Nick Brown
Nick Brown is the editor of Daily Coffee News by Roast Magazine.