After 25 years in business, Southern California-based specialty coffee roaster Klatch Coffee has ventured north to San Francisco with a new location in the Financial District, which opened earlier this month, and plans to open a second location in the Mission District later this year.
Heather Perry, vice president and director of training and consulting at Klatch, oversees the company's retail operations and expansion alongside her father, president and roastmaster Mike Perry. The Perry family manages five locations in Southern California, including two recently-opened locations in Redondo Beach and Fontana.
Offering custom coffee beverages and locally-sourced baked goods from Craftsman and Wolves, Klatch's first San Francisco location represents the first time the business has worked with an outside investor.
"I think one of the things that has allowed Klatch to be so successful is how hands-on and invested we are in all of our stores and our cafes," Heather Perry told Daily Coffee News. "We're not looking to franchise and take this Klatch model and give it to a hundred people or anything like that. That is a really tough model to be successful at."
However, Perry said that when San Francisco-based businessman and developer Bo Thiara approached the company with a proposal to bring Klatch to the Bay Area, the partnership felt like a natural fit.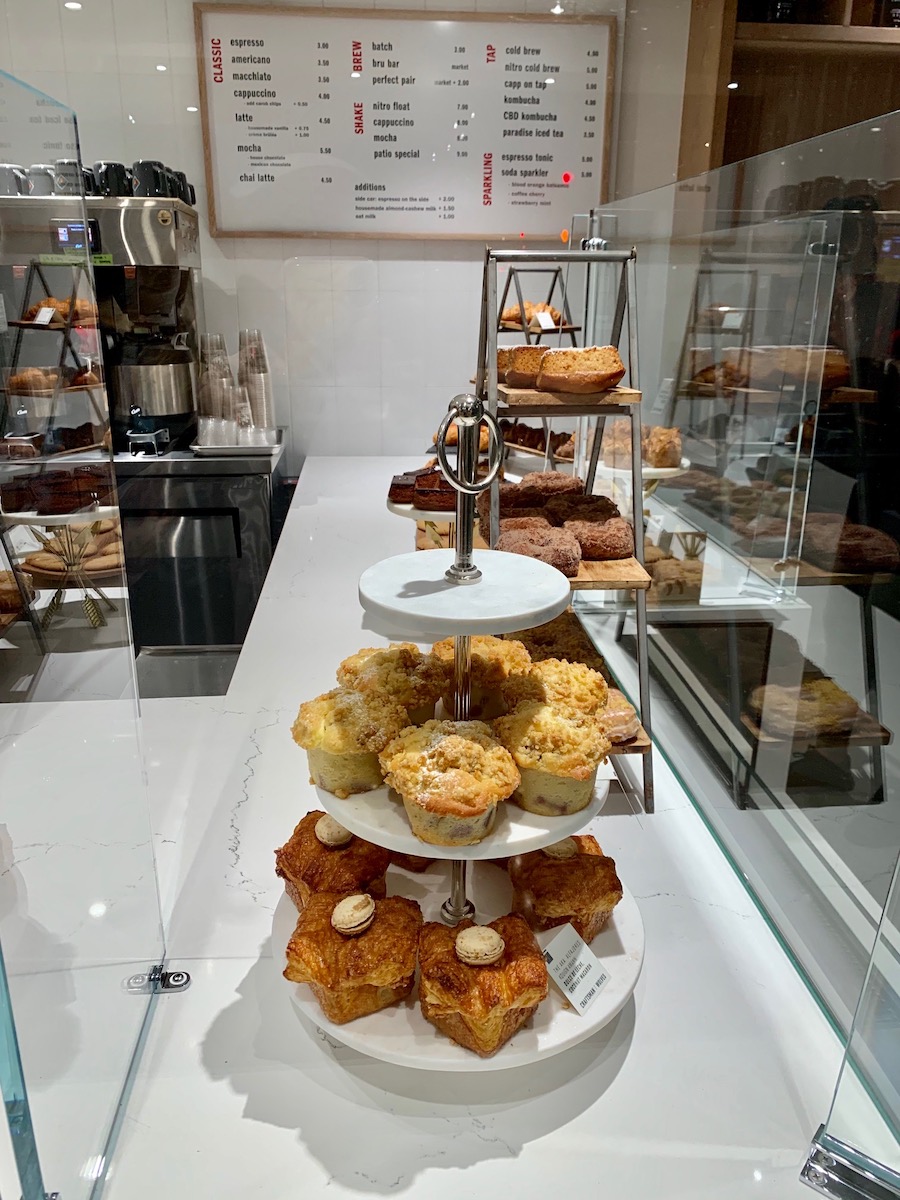 "Bo truly loves coffee, so one of the reasons he wanted to expand into coffee was that he drinks it everyday and enjoys it," said Perry. "He approached Klatch because he loves our business model, he loves our product, and he thought that it would do really well in the San Francisco market. He thought he could bring it there and do a really good job with it, and represent it well."
Klatch's Rancho Cucamonga roasting facility, which is already set up to ship wholesale coffee worldwide, will supply the new cafes with freshly roasted coffee each week. Perry doesn't anticipate having to make any major changes to the roasting operations to accommodate the growth at this point.
Situated on the corner of Franklin and Bush Street in the Pork Gulch neighborhood, the new location was designed by San Francisco-based Retail Element Consulting. While Klatch liberally uses a range of bright colors in its Southern California shops, the design for the new location is more modern and contemporary to reflect the tastes of the local community, Perry said. The shop features earth-toned walls and red accents, white subway tiles, and rustic, reclaimed wood tables and chairs — with Klatch's signature motto, "Where coffee is the conversation," displayed on the wall.
"The key to having a successful brand is to not make each shop cookie-cutter," said Perry, "but to ensure that they resemble the brand as well as the community they are in."
With Victoria Arduino Black Eagle espresso machines and Nuova Simonelli Mythos grinders in all locations, the San Francisco cafe also features a Poursteady automatic pourover machine.
"For us, Klatch is really about the conversation," Perry said. "The thing we like about the Poursteady is that it's low profile, easy to dial in, and really reflective of doing a pour-over — but it also allows the barista to engage with the customer and have a conversation about the coffee they are about to enjoy. When you are able to talk about the coffee, or even just how their day was, this allows the barista to have a bigger impact on the customer."
While many specialty coffee shops have pared-back menus and minimal flavorings or added ingredients, Klatch isn't afraid to add a little more to the menu mix — offering something more akin to a specialty cocktail menu.
"You can have great coffee in lots of different ways," said Perry. "So whether you are in the mood for something soft and creamy that day, or whether you want to try the most expensive coffee in the world, we are going to meet you wherever you are on that coffee journey."
Lily Kubota
Lily Kubota is the managing editor and digital content manager for Roast Magazine. She is based in Southern California.