A new dawn of freshness and quality is upon Henderson, Nevada, with the opening of Dark Moon Coffee Roasters.
The result of a father-son partnership, the Dark Moon roastery cafe welcomes a new audience of coffee drinkers to the southern outskirts of Las Vegas with a unique interior design that draws attention to quality, craft and comfort.
"The main thing we wanted to do was bring the 'experience' back into coffee," Dark Moon's younger co-owner Kyle Porterfield told Daily Coffee News, adding that the design and equipment choices work toward subverting the transactional nature of the cafe business while engaging customers more in the stimulating production environment.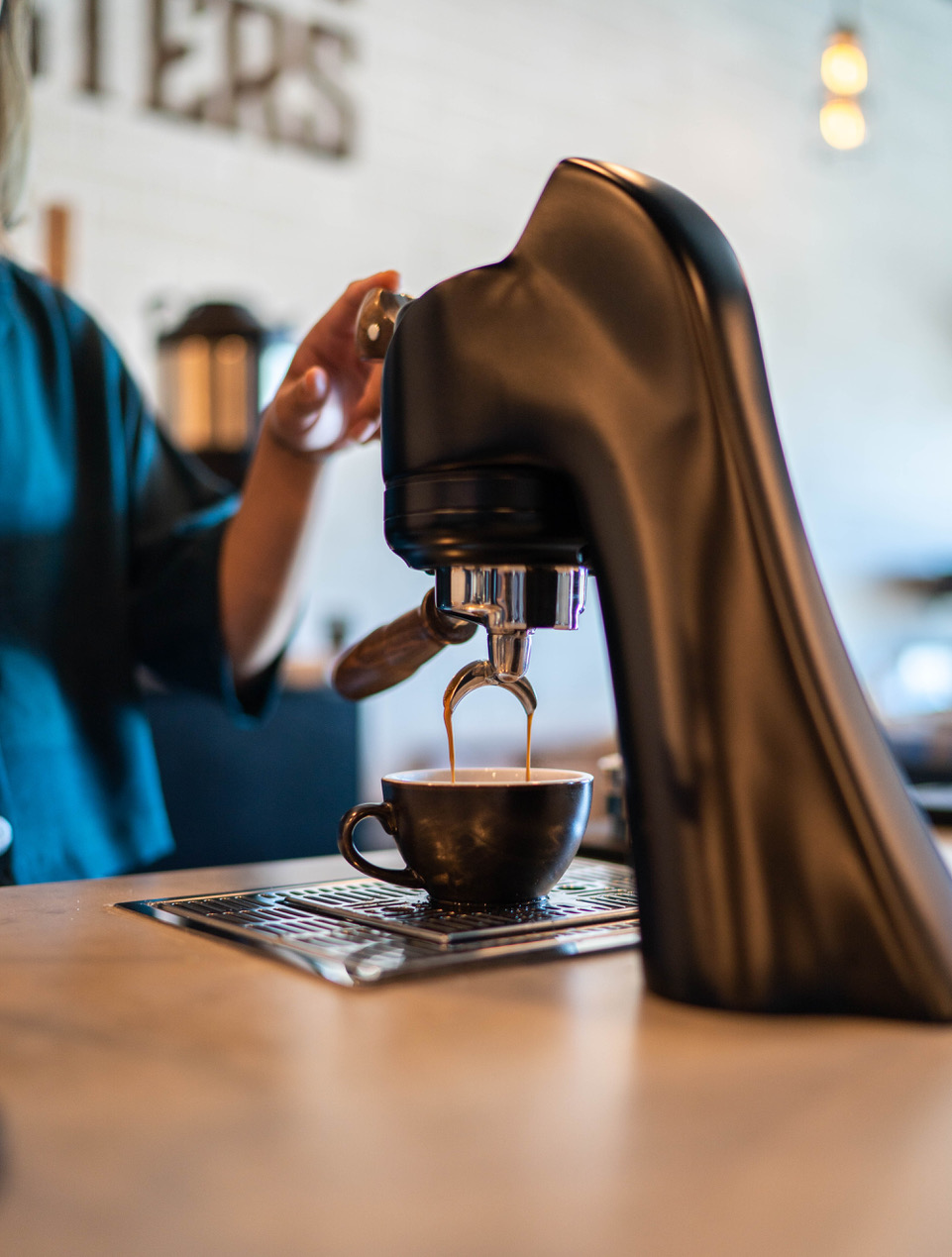 On the bar, that production looks good on a sleek, matte-black, powder-coated Modbar AV system with a Modbar steam module.
"It breaks down the bar and invites our guests to experience what is going on, not to have a drink made from behind a 2-foot-by-4-foot espresso machine," said Porterfield. "I have never been to a cocktail bar where I order this fancy drink and the bartender creates it behind the fridge. Our staff is doing what they love; they are excited to showcase their skills and even explain to guests what is going on."
Dark Moon's 12-kilo Diedrich IR-12 roaster is another functional showpiece.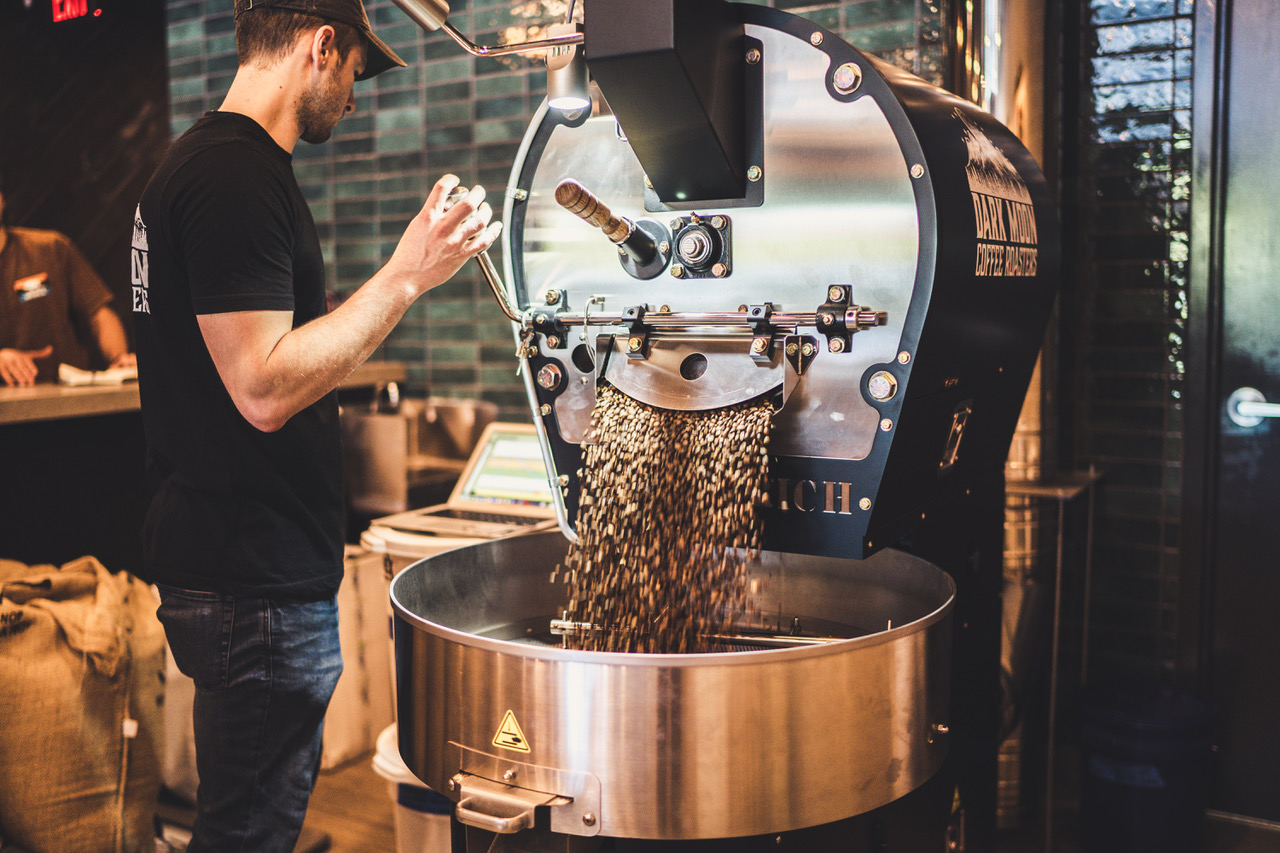 "People want to see what is going on," said Porterfield. "That is why breweries and wineries showcase their barrels and termination tanks. We didn't want to hide in a warehouse and roast; we want people to be interested, just like I was when I started to develop a passion in coffee."
Kyle and his father Mark Porterfield came into coffee out of pure homespun enthusiasm for the drink, and eventually by the particulars of roasting and sourcing the beans. What started with a Fresh Roast fluid bed home roaster quickly gave way to a Mill City 1-kilo roaster in the family garage just to keep up with household demand. Five-pound bags purchase from the likes of Bodhi Leaf Coffee Traders and Sweet Maria's swelled up to 50-pound bags from Cafe Imports' La Bodega boutique offshoot.
"The thing that really sparked my interest was getting friends and family to experience that there is better quality coffee out there than they were currently drinking," said Porterfield. "I found a passion in educating people in that sense."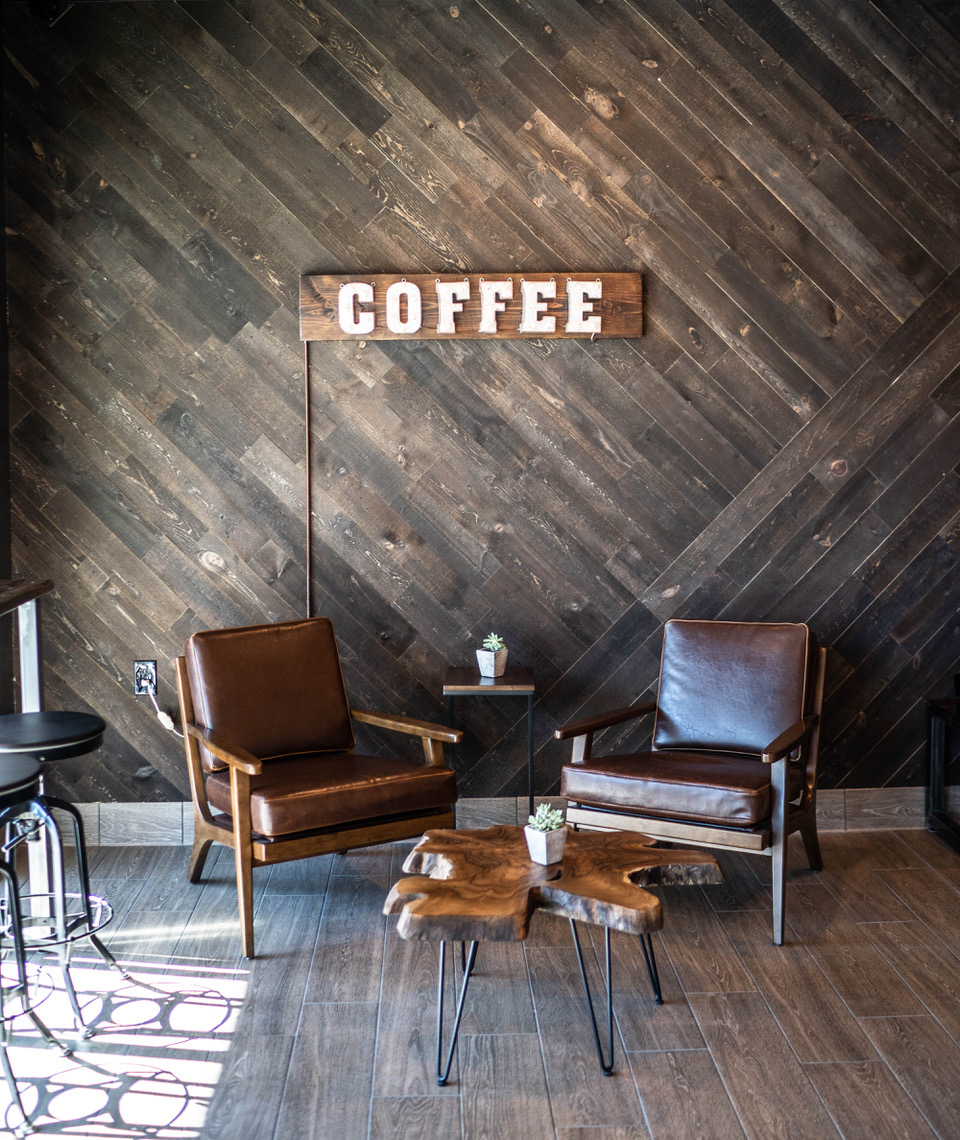 While Mark Porterfield continues to work full time for the Army Corp of Engineers, Kyle Porterfield puts his UNLV entrepreneurship degree to work at the helm of Dark Moon, where both father and son converge around the Diedrich. Carrie Porterfield, the mother of Kyle and wife of Mark, has helped on the administrative side of the business, monitoring the shop's compliance with various codes and requirements. Porterfield said his brother Connor Porterfield may soon join the business, as well, should there be wholesale opportunities.
Inside the 1,600-square-foot space, a green glazed terracotta tile wall cools the area around the Diedrich on the roaster wall, while angled shiplap wood paneling extends a flowing warmth along various customer seating areas. White-painted brick brightens the space behind the bar, which features black hexagonal tile waterfalling down into the wood-tile floor on the front side.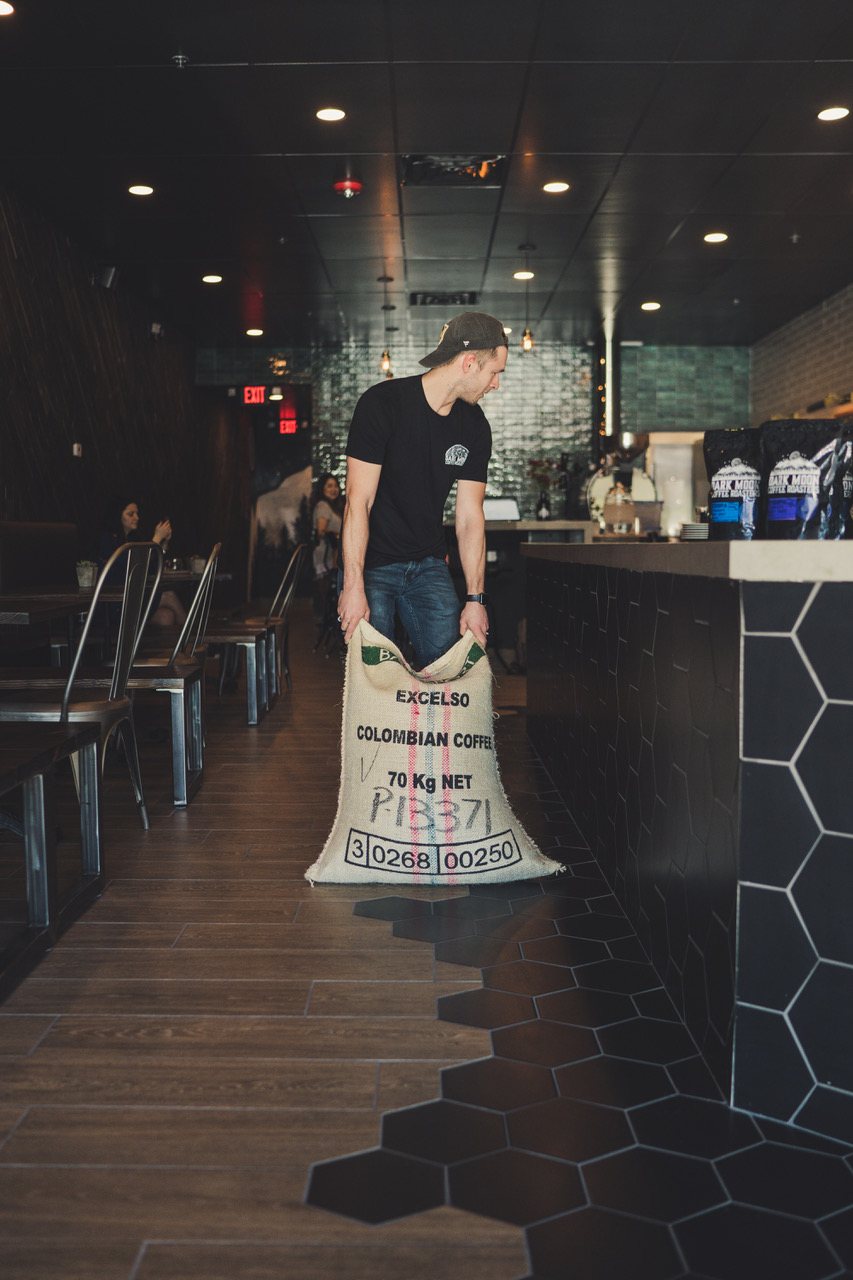 On the counter, Mahlkonig grinders prep beans for Modbar espresso or Kalita pourovers from kettles filled by a black Curtis Corinth hot water tap, all of which starts with water of improved quality via an Optipure filtration system that Porterfield said is crucial in the Henderson/Las Vegas area.
A Curtis Gemini G4 system turns out batch brew, while batches of cold brew are crafted with Brewista bucket systems with Alto filters. An 8-tap cold brew/beer selection is mounted on a back wall, dispensing still and nitro-infused blends and single origin coffees that Porterfield said are among his focal points for the future.
"We have traveled to so many places and have had some uneventful cold brew, which is strange," said Porterfield. "We are in one of the hottest places in the US, and I love cold brew, so we are sourcing certain coffees specifically for our cold brew program. We are currently featuring at least two different origins at a time at our shop, and it is awesome to see someone's face light up when they experience the difference; [one] giving juicy strawberry notes and the other one with blackberry and sweet lime. It elevates our guests' knowledge and gets them excited about what we are doing."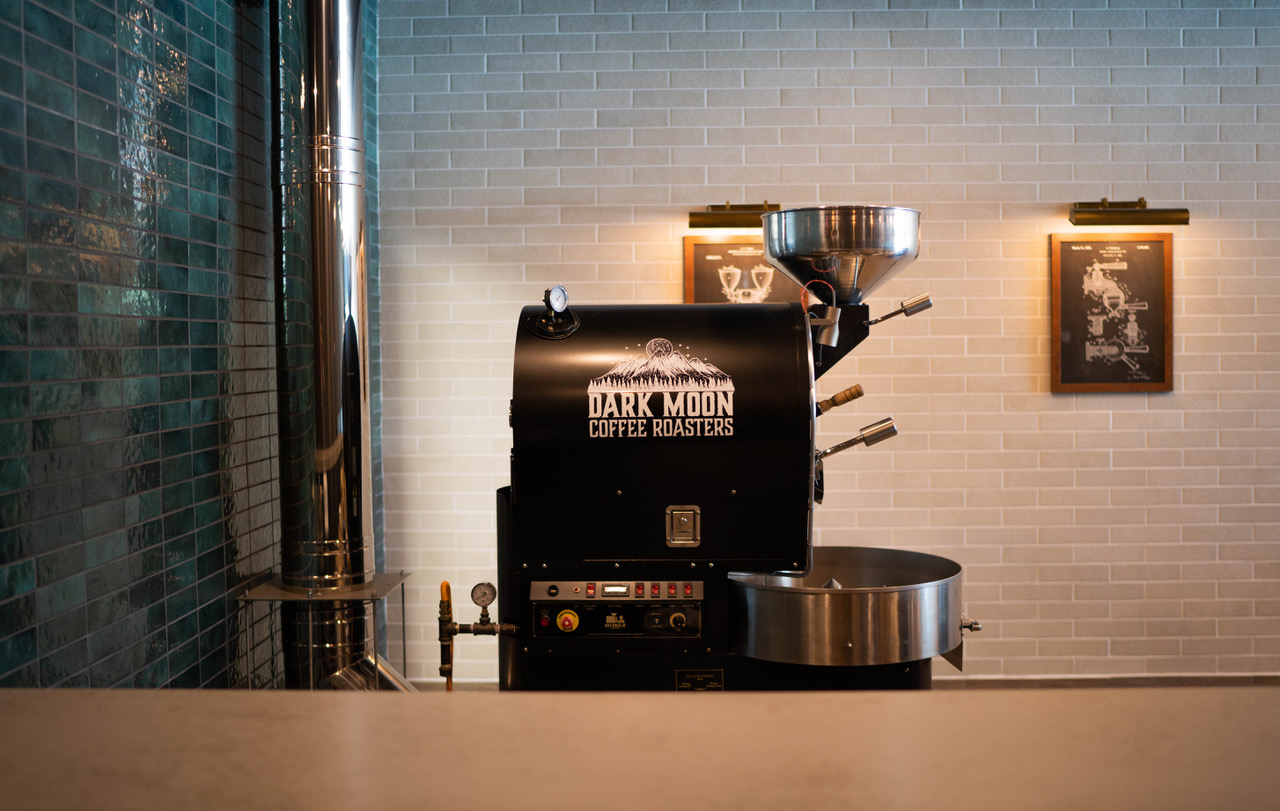 Dark Moon also intends to find ways of engaging the public for roastery tours, cuppings, tastings and other educational events. Wholesale is another target for the company as it seeks to grow the local specialty coffee community on both sides of cafe counters around the region.
Said Porterfield, "We hope to put Henderson on the coffee radar."
Dark Moon Coffee Roasters is open now at 11041 S Eastern Ave. in Henderson.
Howard Bryman
Howard Bryman is the associate editor of Daily Coffee News by Roast Magazine. He is based in Portland, Oregon.