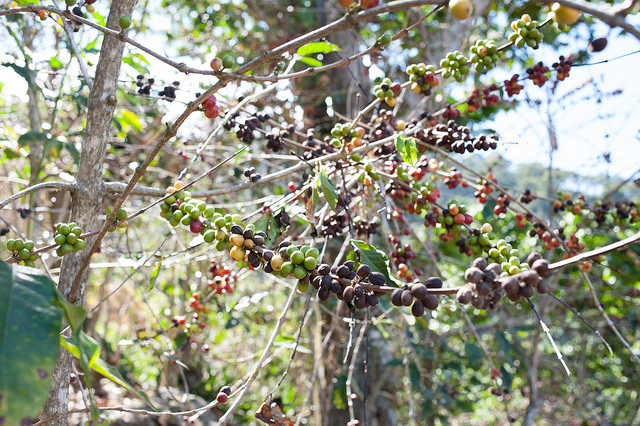 The best piece of mainstream coffee news writing thus far in 2019 arrived this week from the Washington Post, which delved into the lives and motivations of farmers deserting Guatemalan coffeelands in search of work in the United States. The article illustrates — through the perspectives of farmers, specialty coffee professionals and industry experts — how the crash in coffee prices contributes directly to the current wave of migration toward the U.S.:
"A huge part of the migration America is seeing at its southern border is because of the falling price of coffee," said Ric Rhinehart, the former executive director of the Specialty Coffee Association of America. "All of us are deeply concerned that we've reached the end of coffee producing as a sustainable livelihood for much of Mesoamerica."
A similarly hard-hitting and well-researched piece ran in The Sydney Morning Herald earlier this month, with greater depth of commentary from roasters in Australia. The progressive methods and model set by Mark Dundon, co-owner of Melbourne roasting company Seven Seeds, was a focal point:
"We don't want to bash people over the head," says Dundon. "If you want to come in and grab a coffee, that's fine, but we want to lead by example. Previously, you would have expected politicians to do this sort of stuff. Now I don't see hope in politics. We have to do it, we have to follow principles that we believe in."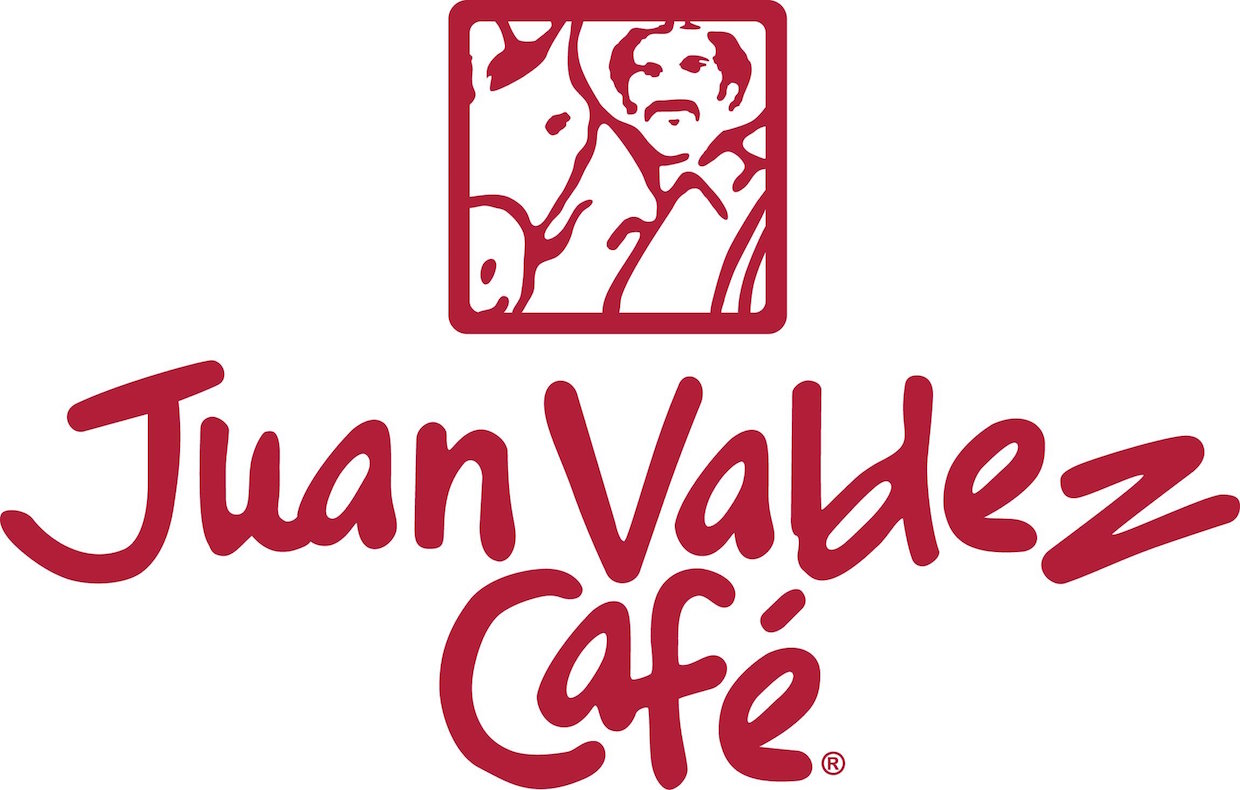 The highest price ever paid for a Colombian coffee came in at $54 per pound earlier this Spring as the Colombian Coffee Growers Federation (FNC) held its first auction on U.S. soil, at the SCA Expo in Boston. The top buyer was Colombia-based coffee chain Juan Valdez, so perhaps there was more than pure quality motivating the spectacular price. Either way, per the FNC Press Office, it happened:
The price of $54/lb was obtained by coffee farmer Wilton Renso Benítez, with a lot from the El Paraíso farm, located in the municipality of Villamaría, Caldas. This price set a new record in the history of coffee auctions in Colombia.

"These results confirm the quality of Colombian coffee and the need to continue searching in all possible scenes for co-responsibility of the coffee value chain so that coffee growers receive fairer prices," the FNC CEO, Roberto Velez, said. "We have exceptional coffee and coffee farmers that make great efforts and deserve a more dignified price," he added.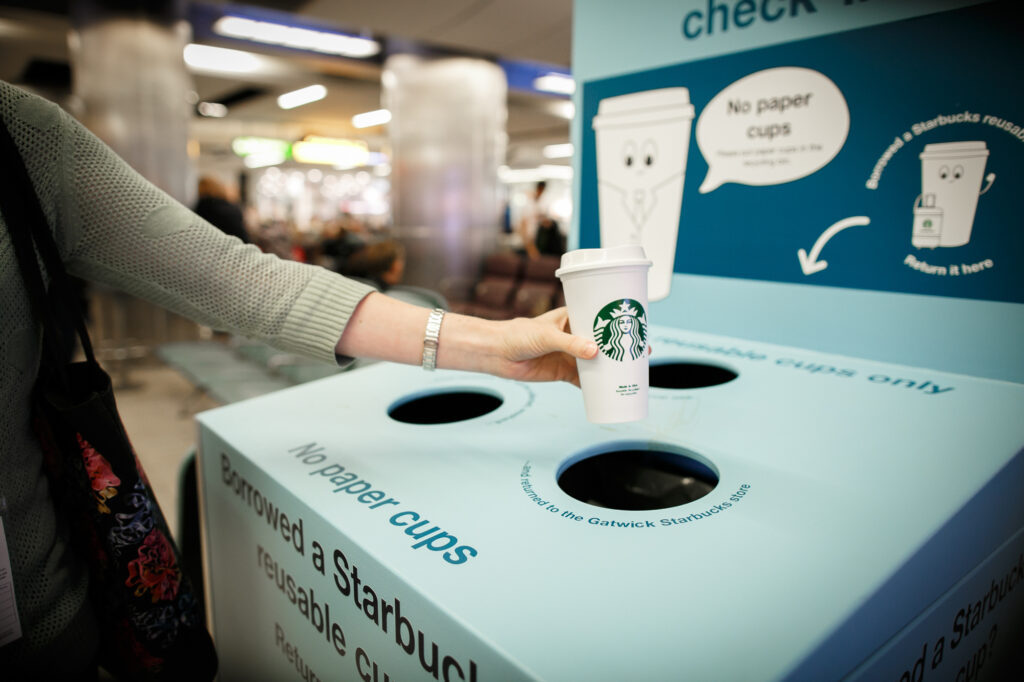 Starbucks has taken a cue from the handful of progressive independent shops experimenting with reusable cup-borrowing schemes in the effort to reduce consumption of single-use products. The trial, according to Starbucks, is being funded in part by a 5p paper cup charge the company added to disposable cup purchases across Britain. Now, Starbucks customers at any Gatwick Airport location can choose the reusable cup option, returning the cups to "check in" points throughout the terminal before they are washed and sterilized:
The month-long trial will provide an innovative approach helping customers to reduce disposable cup use throughout the international airport's South Terminal. Starbucks customers will be given the option to borrow a free reusable cup for their drink instead of using a paper cup, which they can then drop off at one of five 'Cup Check-In' points throughout the airport before they board their flight. The option will be promoted by the Starbucks store team and reinforced through messaging at the airport and on social media.
Back in Seattle, artist and curator Ben Beres has been given free rein to curate gallery/coffeehouse Joe Bar's 100th art show. Beres is the middle third of the internationally recognized art and design collaborative SuttonBeresCuller. According to a Seattle Times report, the work at Joe Bar is well above and beyond the standard coffee shop visual fare:
Beres says, "As artists we make the work and we also have to bang the drum. If you put the work in front of people, it starts to happen." He notes that a lot of people come into Joe Bar for coffee and "accidentally" buy art because they happen upon something they love.

Manager Devon Beck, who's been with Joe Bar for 19 years, says, "The art is as much a part of things as we are behind the counter. It's all about community. Art gets people talking and asking questions."
Scientists have found that a rare and incurable genetic disorder called ADCY5-related dyskinesia, with symptoms including involuntary movements similar to cerebral palsy or epilepsy, might be treatable with coffee. Doctors in France decided to put anecdotal evidence of this to the test, according to Newsweek, by prescribing one afflicted 11-year-old boy coffee twice a day, with heartening results:
Genetic tests revealed he had ADCY5-related dyskinesia. So doctors prescribed him coffee. First, 1 cup of espresso containing around 100mg of caffeine in the afternoon, and one before bed. After 45 minutes his symptoms disappeared, with the effect lasting seven hours.

Upping the dose to two cups in the afternoon and half a cup at bedtime almost entirely wiped out his episodes. The boy could write in class, walk home from school and ride his bike again.
View this post on Instagram
Owner Mike McKim of Texas-based Cuvée Coffee is in the news again, this time for a brilliant viral marketing campaign brought to light by Buzzfeed News. Cuvée and ad agency Bandolier Media created a seemingly authentic "construction guy" Instagram account in May that rocketed instantly to "influencer" status, although there were signs all along that it was advertorial:
Also, for a man who works in construction, his professional-grade photos show vests and hardhats that seem to have little to no wear.

McKim told BuzzFeed News he and the team from Bandolier Media intended to have "fun" with creating "Omar."

"When we go into the coffee bar in the morning, there's a line of guys in hard hats and vests," said McKim, who described his store as being "surrounded by construction."

"What's cool about it is we are a premium coffee shop, and they are very comfortable coming in and ordering coffees and ordering lattes," he added.
Howard Bryman
Howard Bryman is the associate editor of Daily Coffee News by Roast Magazine. He is based in Portland, Oregon.