Plenty of specialty coffee brands take cues from Scandinavian design for their coffee shop interiors. In Evanston, Illinois, the newest location of Newport Coffee House isn't just inspired by Scandinavian design; it's the genuine article.
Founded in 1992 in Bannockburn, Illinois, the company was recently purchased by married Swedish transplants Lotta and Mikael Bengtsson, who moved to the United States in 2010. The Bengtssons finalized the acquisition in March of 2018, then in July of this year opened the second Newport Coffee House in Evanston, establishing it as the company's updated airy, bright and effervescently sparse flagship.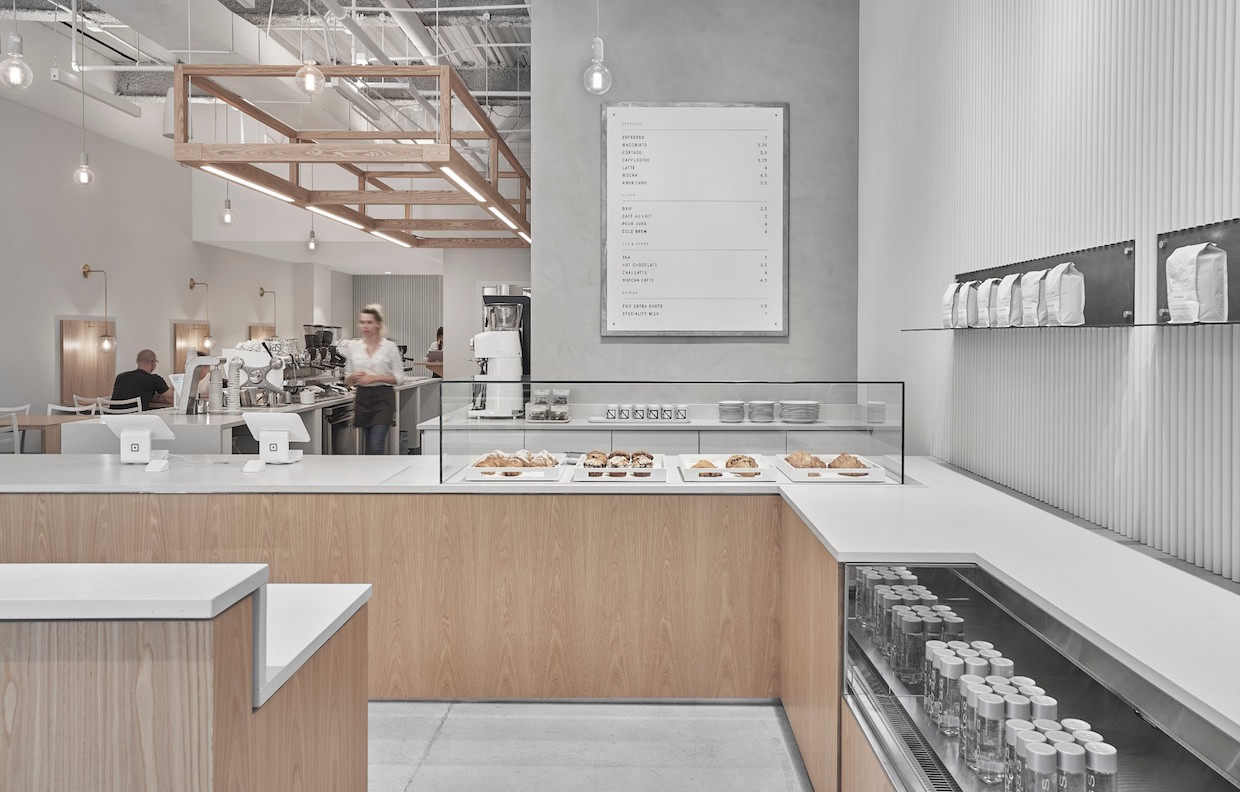 Mikael Bengtsson told Daily Coffee News the reasons they targeted NCH for acquisition were threefold: It was already a well-known brand in Chicago's North Shore; it had a built-in legacy of specialty coffee roasting that dates back almost two decades; and its Diedrich-centered roastery was already up and running, so they saved on the investment and time of starting from scratch.
"Since we took over, we have tried to continuously improve every single aspect of the business," said Bengtsson. "Our bean offering, roast profiles, branding and packaging, equipment — except for our Diedrich roaster that we love. On top of that we have also built and launched our flagship store in Evanston. It has been quite an intense 18 months, to say the least."
Between a pair of gleaming white three-group Slayer Espresso machines on the stark white counter of the 2,600-square-foot flagship, a trio of white Compak grinders — two E10s and a PKF — stand at attention. A white five-group Poursteady releases clear water for precision pourovers on the white back counter, in conjunction with a Mazzer ZM grinder, while Compak R120 grinder breaks beans for batch brewing by a Marco JET6 Twin brewer. A dual-boiler Marco Uber Font provides water at various temperatures for tea or Americanos.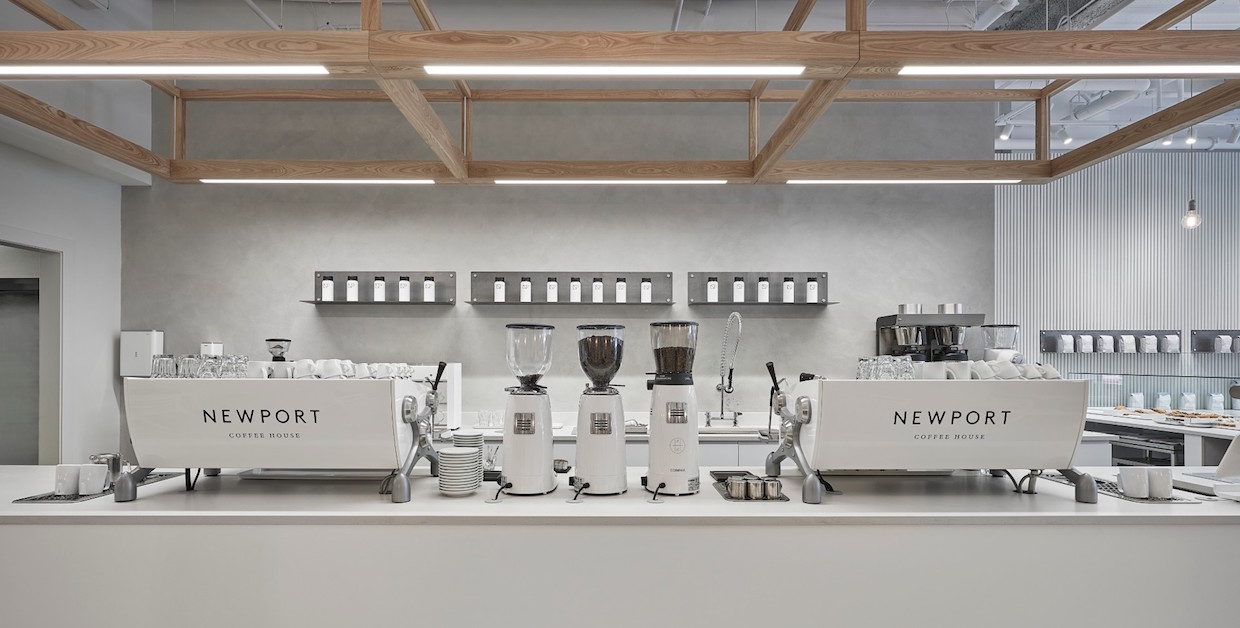 The older 1,800-square-foot coffeehouse and roastery was also treated to a few upgrades — including a two-group Slayer Espresso and a single-group Slayer for special events — although many of the building's elements remain the same.
"We did a facelift of the original location but did not gut it since we liked the idea of preserving the legacy," said Bengtsson. "Except for the roaster and one shop grinder, all equipment is new."
In its revamped conceptual form, Newport Coffee does incorporate its new owners' imported culture in more ways than interior design. A taste of Sweden comes through pastries such as the kanelbulle, which Bengtsson described as a traditional Swedish treat that's similar to a cinnamon roll but with cardamom, a topping of pearl sugar and a less aggressive sweetness than its American counterpart.
"We asked our bakery, pHlour, to make it for us according to our recipe," said Bengtsson. "It was a very exciting process. Every day during a few weeks we got a new batch to test. After a while, we got it to taste like in Sweden, and our customers really enjoy it."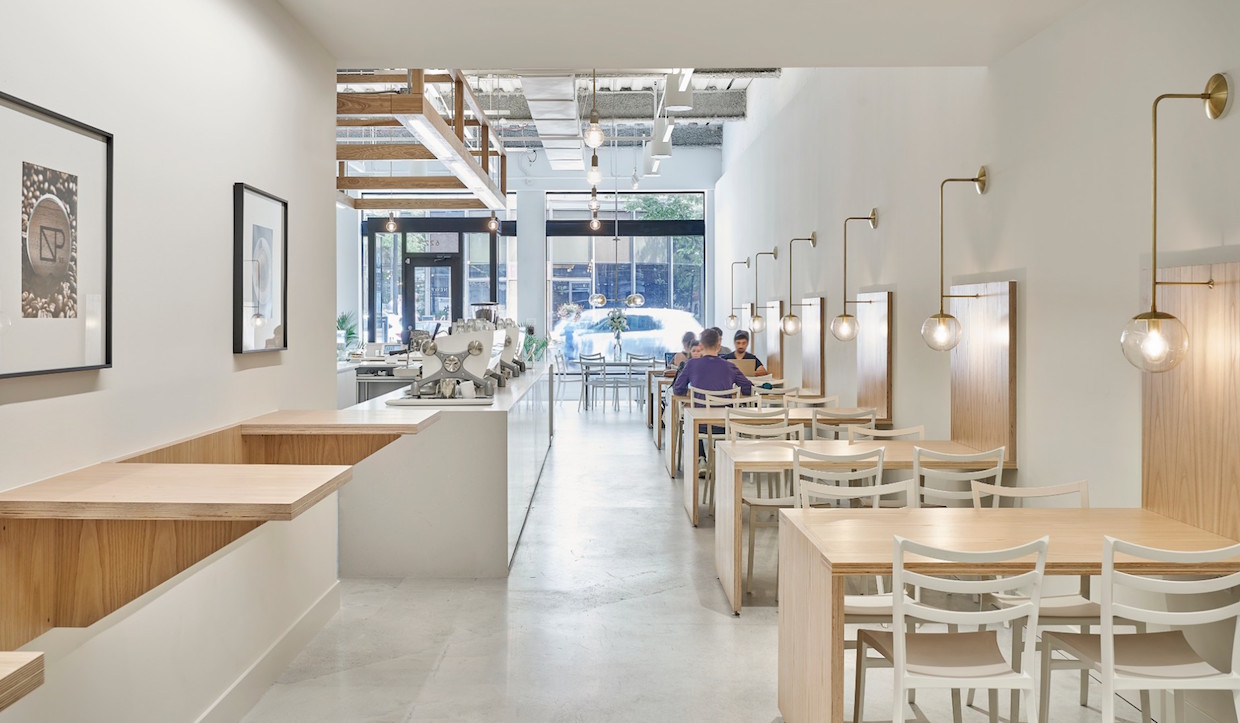 While kanelbulle is often enjoyed in the midst of a relaxing fika — that is, the Swedish-style coffee break — the Bengtssons have yet to go so far as to declare a full-on fika at the Newport house.
"We like to introduce Swedish influences in the business," said Bengtsson. "We have not yet pushed for 'Fika,' although that is something that probably will come soon."
Also potentially coming soon is an expansion into the Windy City, but not before some time is taken to ensure peak quality across the company's existing and newly doubled retail footprint.
"Going from one to two shops has been challenging," said Bengtsson. "We love to build and have been looking at establishing in Chicago as well, but one step at a time — and before that, we might need a day or two of rest."
Newport Coffee House is now open at 622 Davis St. in downtown Evanston, Illinois. 
Howard Bryman
Howard Bryman is the associate editor of Daily Coffee News by Roast Magazine. He is based in Portland, Oregon.