Freshly popping up within Denver's increasingly populated specialty coffee landscape is Kaffe Landskap, a coffee and lifestyle brand that simultaneously opened two cafes in the city's LoDo district in November.
With a dual focus on top-notch coffee and a healthy menu of fresh-made fare, the Scandinavian-inspired concept is part of a family of coffee brands with roots in New York City, where Swedish-born founder Tomas Tjarnberg also runs the three-shop specialty chain Kaffe 1668 and the Brooklyn roastery Landskap Kaffe Rosteri.
For Tjarnberg, the expansion to the Denver market feels like something of a homecoming.
"I grew up in the mountains in Sweden," Tjarnberg told Daily Coffee News. "I grew up in the outdoors, in nature. Our name, Landskap, it's a little bit of a magical word in Swedish. It stands for, obviously, nature, but also an appreciation for the simple things in life — hard work, collaboration. So with Denver, it's a really good fit."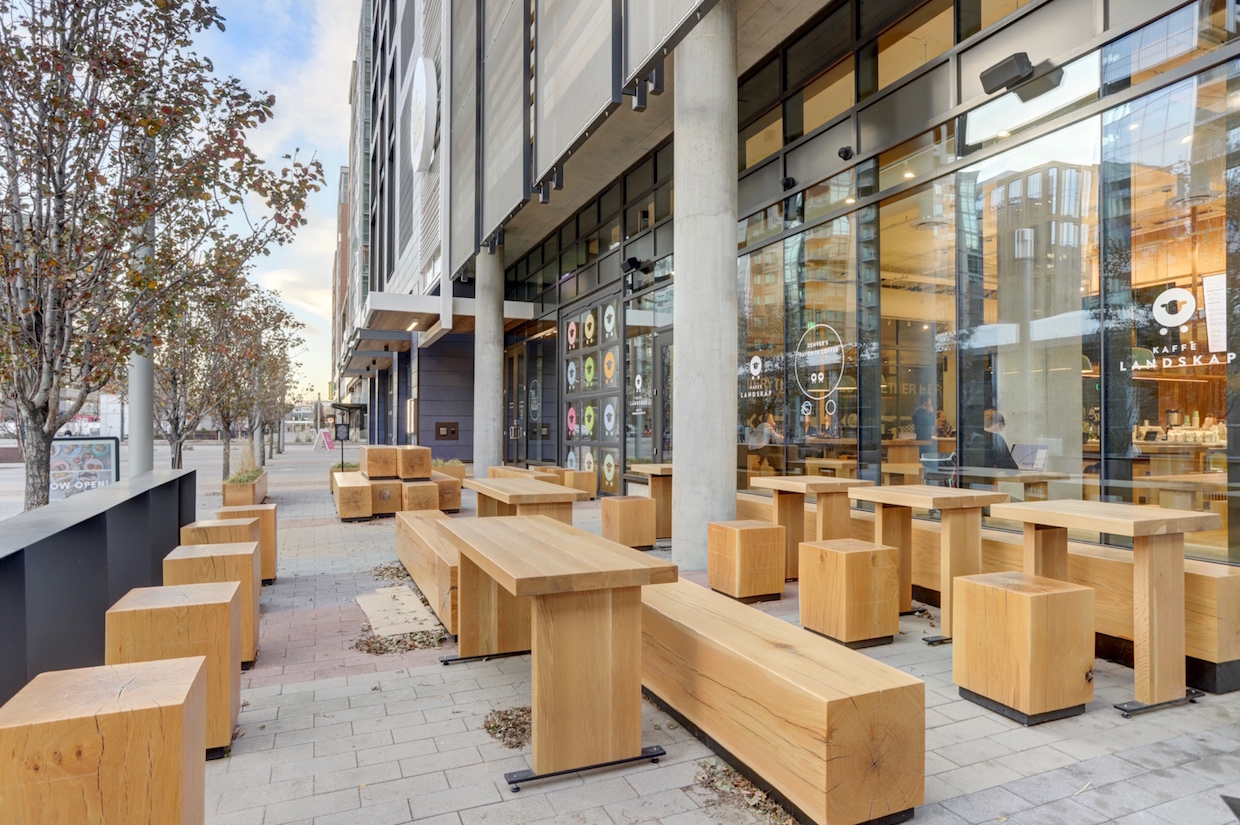 The two new locations are situated less than a mile apart in the heart of LoDo, the first on the ground floor of a high-rise residential building and the other connected to Denver's Union Station.
The cafes share a distinct aesthetic, with high ceilings, clean, minimalist lines and natural wood everywhere. Matching tiles and similar bar and furniture further connect the two locations.
"We want to cater to everyone," Tjarnberg said. "We wanted to keep it very simple and unpretentious, with a kind of community feeling."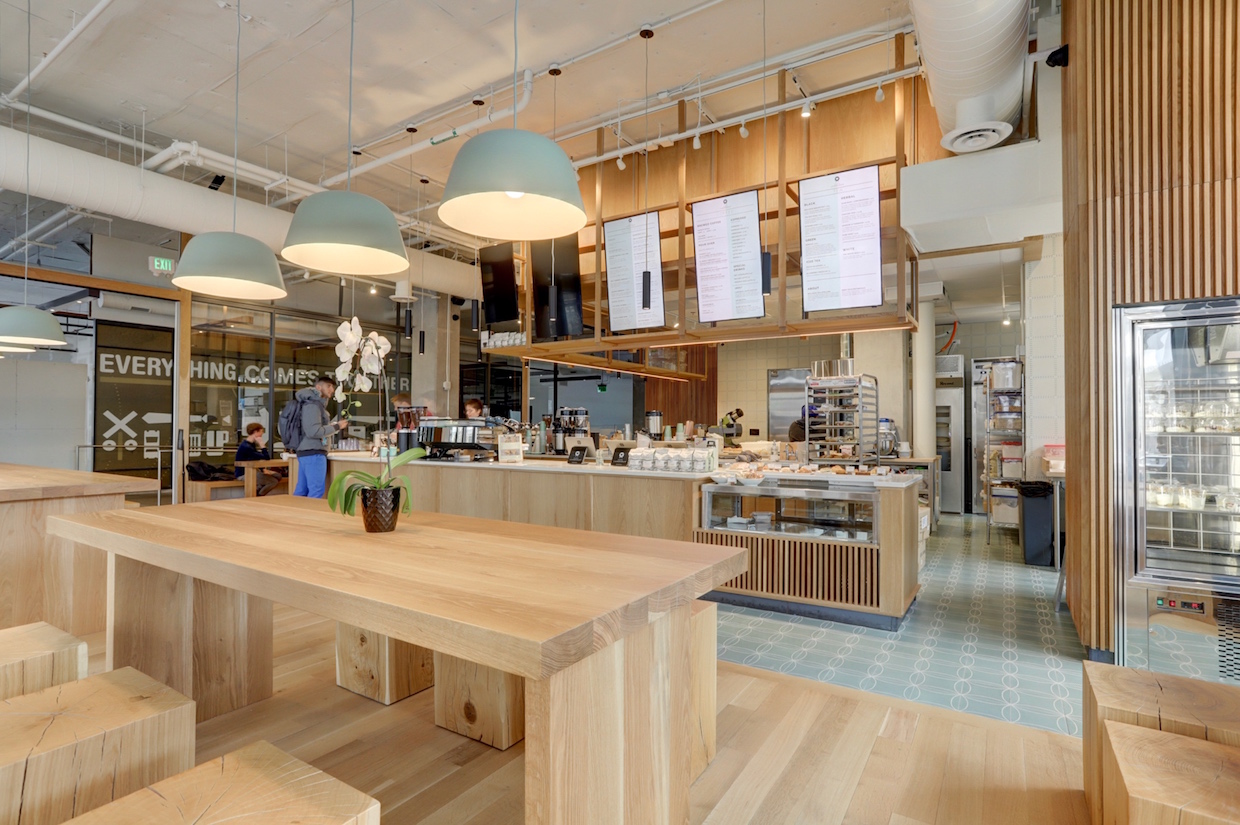 Although the overarching philosophy is one of simplicity and understatement, a notable visual element at each location is the array of digital menus above the bars, which show the menu as well as the available coffee preparation methods.
In both cafes, three-group Slayer Steams supported by Mahlkönig E65S grinders take care of espresso drinks, while manual brews are offered via Hario V60, and drip coffee is made with the 3Temp batch brewer from Sweden.
Coffee is roasted in Brooklyn by Landskap with greens sourced seasonally by Norway-based importer Collaborative Coffee Source. The coffee served in Denver, Tjarnberg said, can be seen as having Scandinavian influences but with more of an emphasis on balance and sweetness than might be found in some Swedish roasteries.
"You want to be careful with how you approach your roasting profiles," he says. "It's a little bit of a balancing act — you don't want to go too light."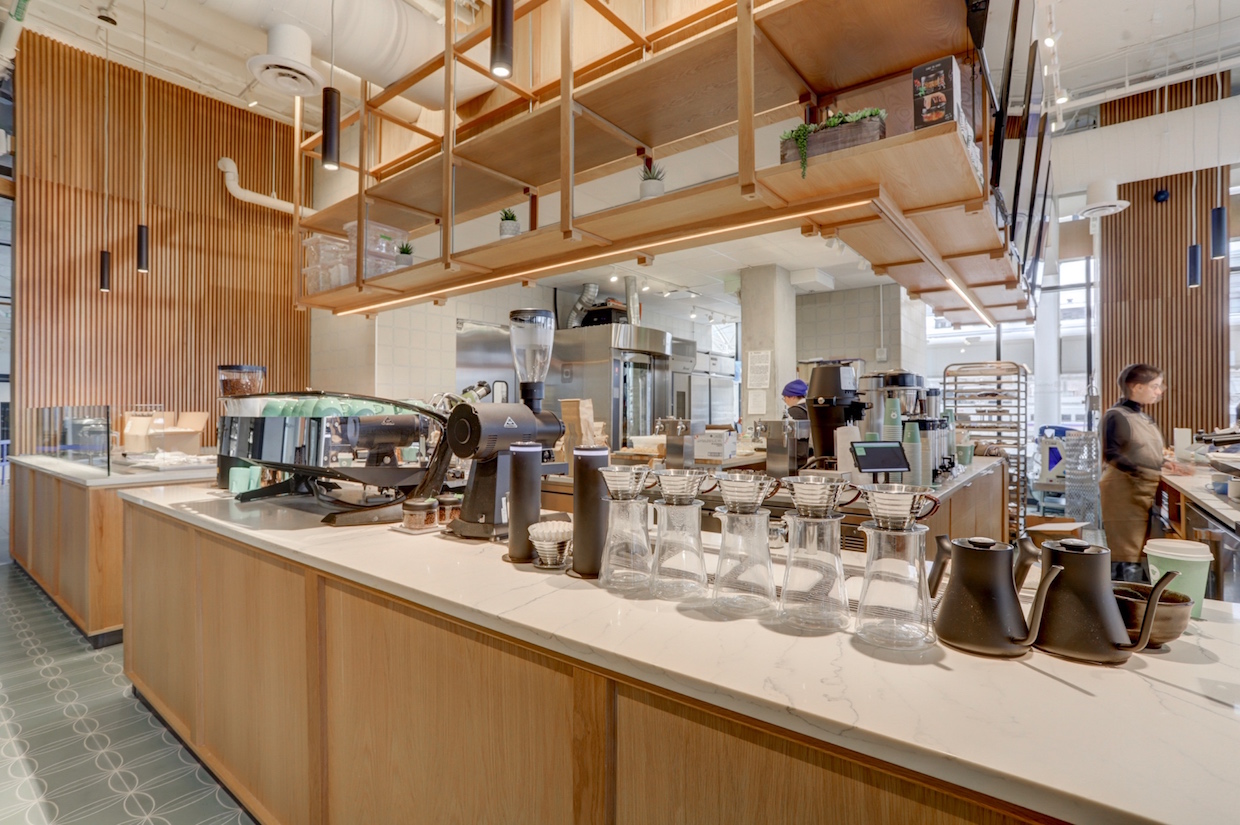 At Union Station, a large kitchen behind the bar supplies Scandinavian pastries and other food items to both cafes. Food options range from Raggmunk (Swedish potato pancakes) to quinoa bowls and smoothies, and pastries on offer include a Swedish cardamom cinnamon bun in addition to the regular croissant-based offerings.
"We take our [food] really seriously," Tjarnberg said. "For us it's not an afterthought. We make everything from scratch, and we want to offer things that complement the coffee and also promote a healthy lifestyle. Even the pastries, they have a Scandinavian touch to them. If they don't need to have a lot of sugar, we aren't going to have a lot of sugar."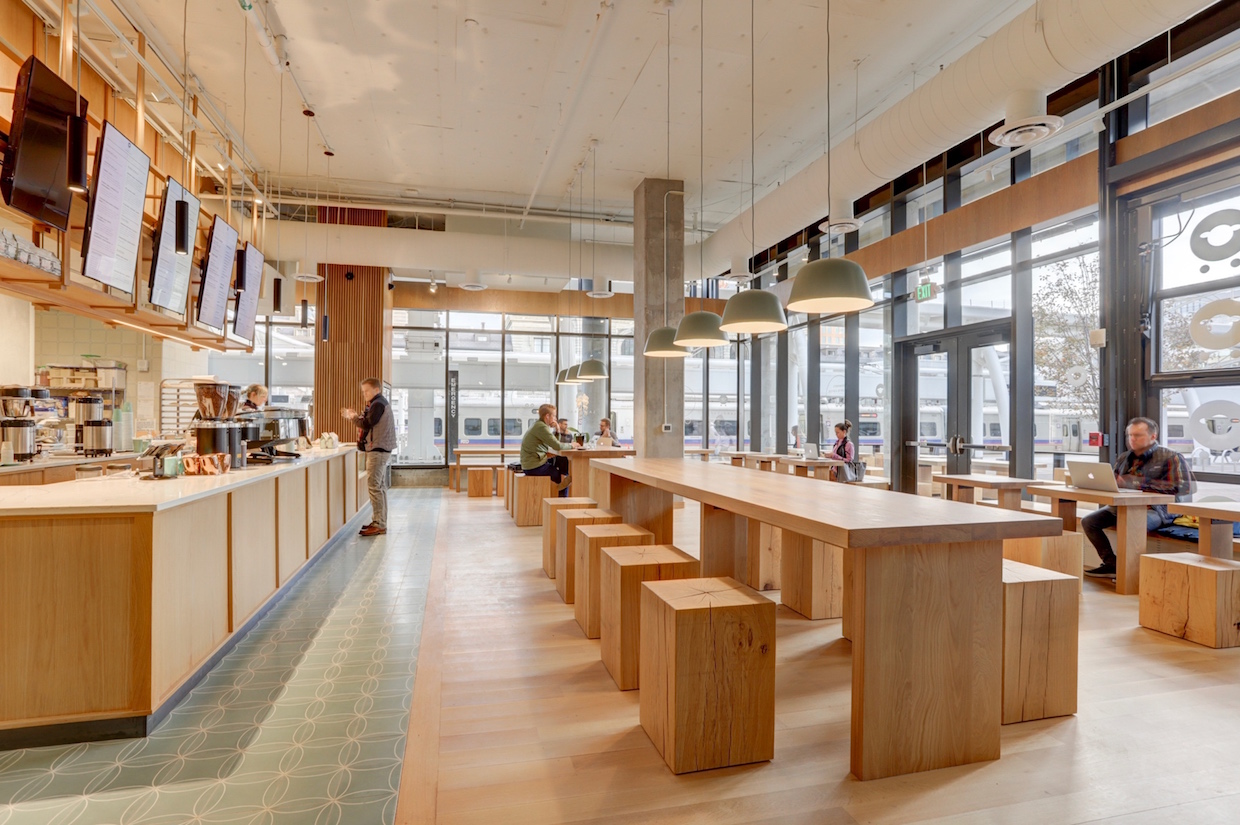 Although new to the Denver coffee scene, Tjarnberg envisions a bright horizon on the high plains. 
"We're very excited to be here," he said, "and we're going to work really hard to get to know Denver and be part of this community. It's a really good fit with our values and lifestyle."
Kaffe Landskap is now open in Denver at 1750 Wewatta Street Retail Unit 170, and at 1401 Lawrence St, Suite 101.
Fionn Pooler
Fionn Pooler is a freelance writer and former coffee professional based in Ann Arbor, Michigan.