Although representing only a fraction of the waste that typically springs from a retail coffee shop, the to-go cup remains the most recognizable target in efforts to reduce, reuse and recycle.
Gently touching on the first and third of those three waste-reduction tenets is the Unocup, a new one-piece cup solution that recently secured more than $31,000 from 740+ Kickstarter backers.
The Unocup is the creation of New York-based entrepreneurs Tom Chan and Kaanur Papo. Their goal was to create a to-go cup that eliminates the need for a plastic lid, making it ostensibly more environmentally conservative while opening up new aesthetic possibilities.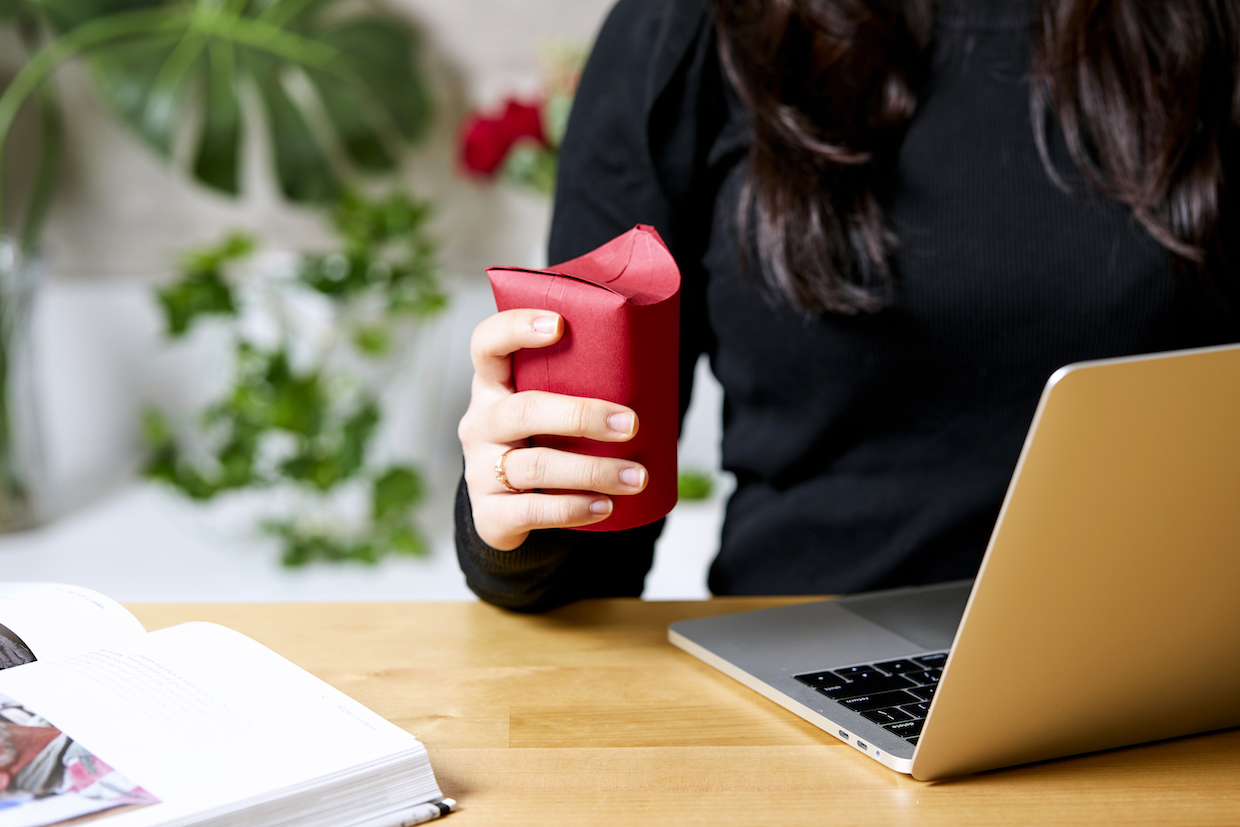 Chan created a prototype for the Unocup in 2016 where it was awarded a New Plastics Innovation Prize from the New Plastics Economy, a project aimed to reduce the amount of plastic sent to landfills. The $100,000 in prize money then went straight toward product development and marketing. 
Papo came on as a partner, and the friends spent four years creating more than 800 prototypes before they eventually settled on a winning design and turned to the crowd for funding. 
The pair told DCN there were four main challenges addressed in the design process: spill resistance; an attractive look; ease of assembly; and ease of manufacture for potential scale. 
"We wanted to make the cup intuitive and as functional as possible," said Chan. "Getting to the final design to be as simple as it is was was a huge challenge for us."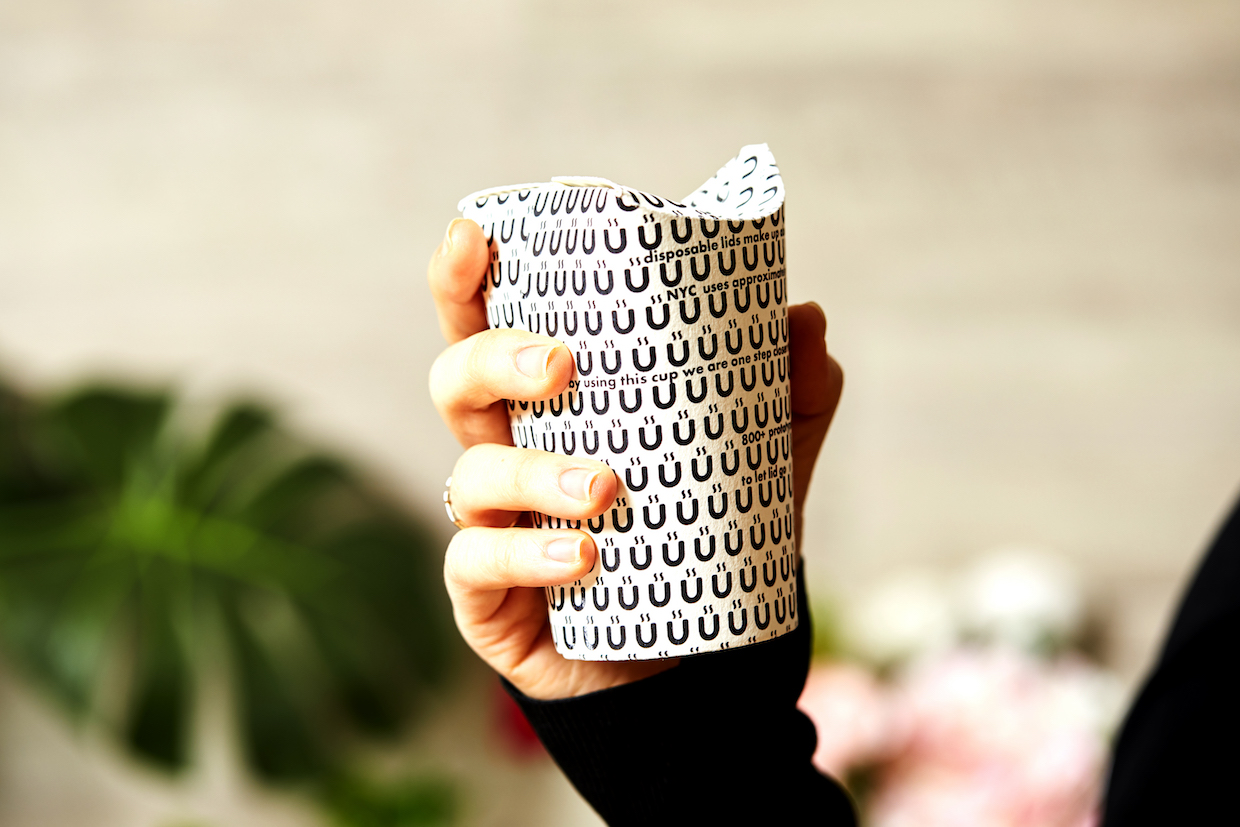 The Unocup features four folding flaps that interlock at the top to form a drinking hole while keeping liquids secure inside. Baristas or consumers would fold the flaps to form the cup, though the flaps can also be folded fully back to create an experience similar to that of a lidless cup. 
"Because there is no plastic lid, the Unocup eliminates so much extra waste that to-go cups produce. It also reduces cost and energy savings in manufacturing, storage, and transportation," said Chan. "It's all-around better for businesses and better for the environment." 
The Unocup currently utilizes the same materials found in most traditional paper to-go cups, including a polyethylene (PE) inner liner designed to protect the paper from soaking up hot liquids.
"We're using [PE] now just to penetrate the market. But the next step after our Kickstarter is to make the Unocup compostable and biodegradable," said Chan. "That's the spirit of our company and it's why we designed the cup in the first place — to be as environmentally friendly as possible." 
Unocups are currently manufactured in the United States, according to the founders. Chan and Papo aren't prepared to offer a specific date for when wholesale ordering may begin, although they said it would likely follow the first Kickstarter shipments, which are scheduled for May of this year.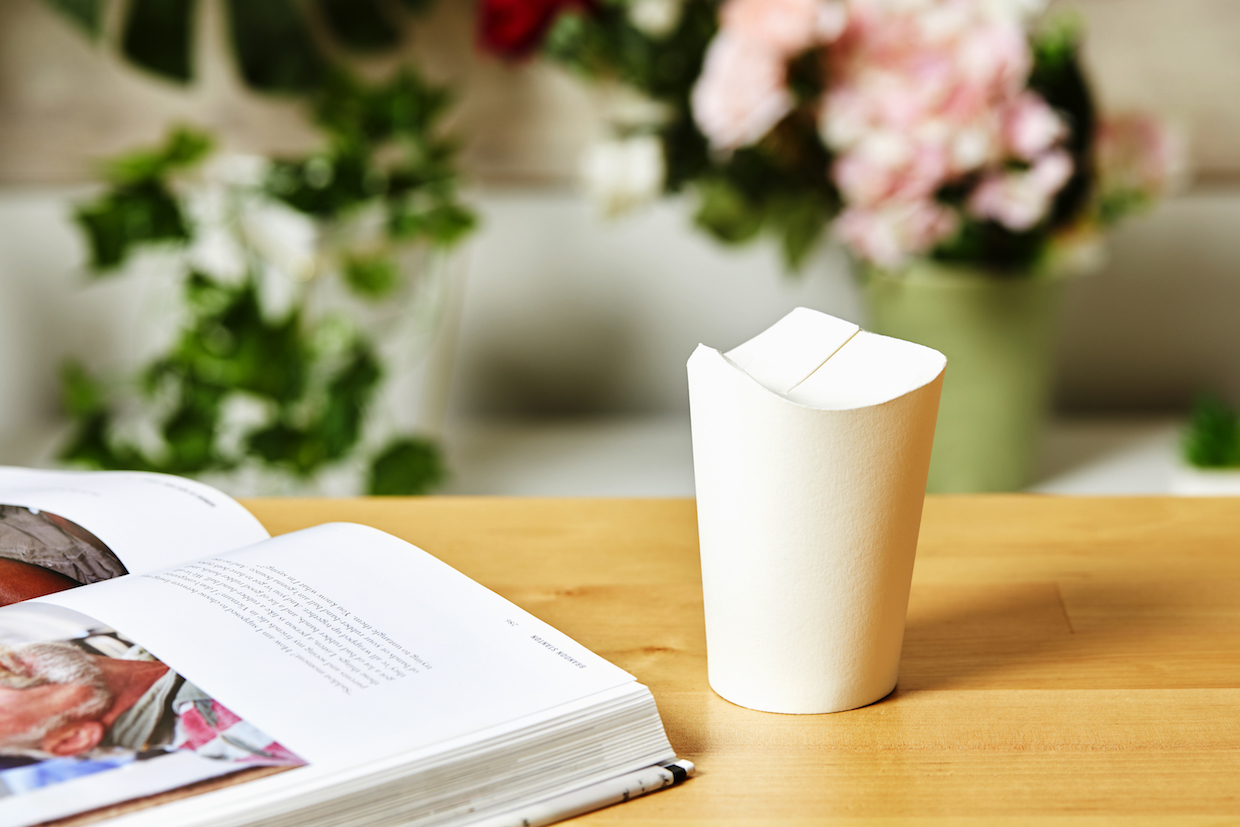 As for cost, prices for the Unocup will be similar to the Kickstarter levels, varying from 10 to 15 cents per cup based on volume.
"We can't say what the final prices will be," said Papo, "but ideally prices for bulk orders will go down in cost as we start receiving orders."
Only 10-ounce cups were available for the Kickstarter campaign, although Chan said that future plans call for cups that will range in size from 8 to 12 ounces. The duo is also prepping for custom printing options for wholesale clients. 
"Cafes and businesses will have the options to purchase large quantities and design their own cups," said Papo. "For now we're just preparing towards our launch and we're still exploring who exactly we want to partner with."
Craig Batory
Craig Batory is a writer, marketer and coffee professional working and living in Detroit.