Anyone with kids will naturally hope to pass something worthwhile on to them, whether it's the spirit of hard work, a love of art, or even just the appreciation of a fine cup of coffee. These things can also be passed upwards, of course, as is the case at Legacy Coffee, a new daughter/father coffee business in Montclair, New Jersey.
"After years of talking about coffee and coffee shops, on April 28, 2019, Sinéad said, 'Let's just do this,'" Legacy Coffee Co-Founder and father Dewar MacLeod told Daily Coffee News. "The next day we found the space that we knew was ideal. Just over four months later, we opened our doors."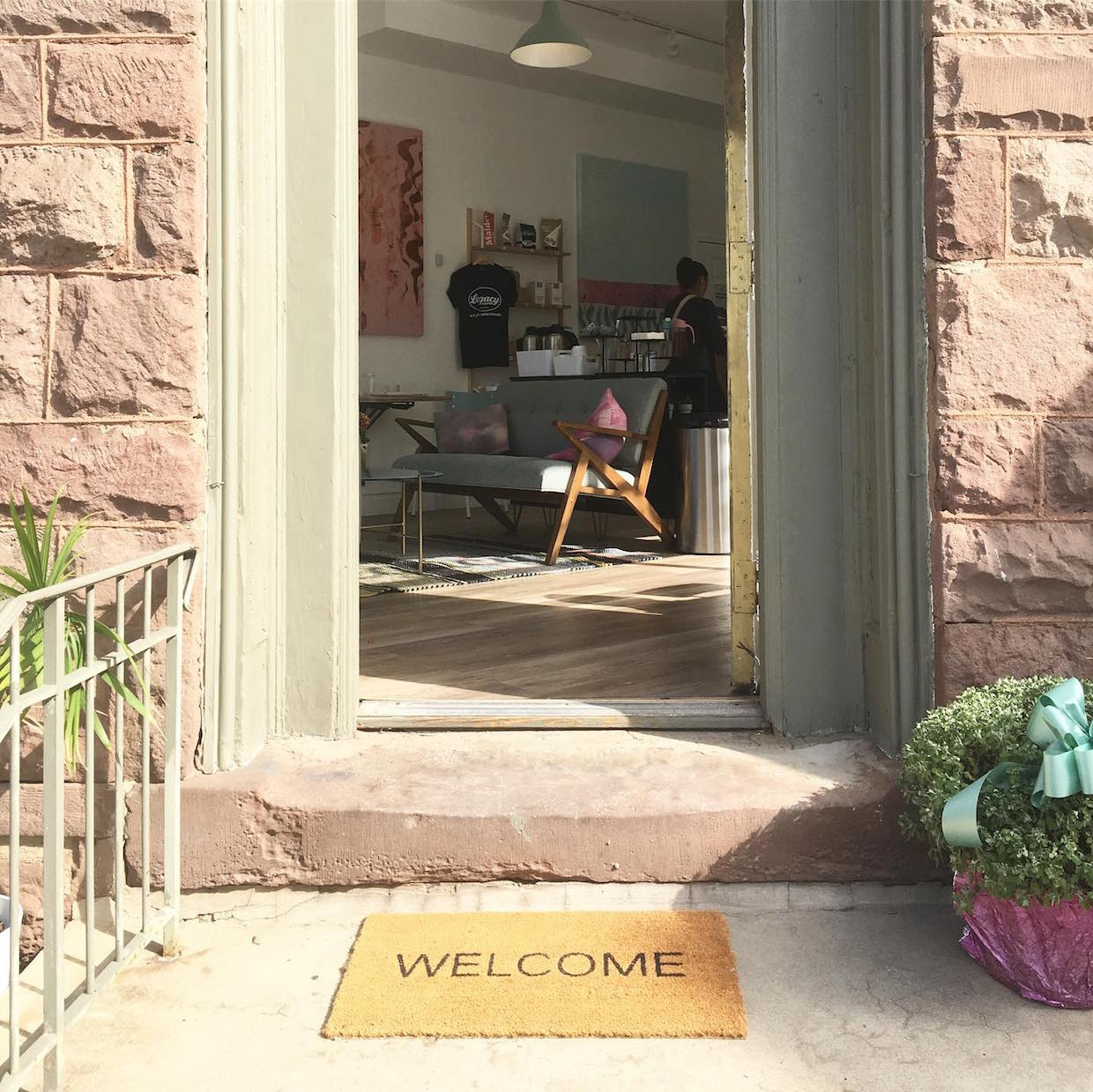 The daughter in the equation, Sinéad MacLeod has over a decade of experience in the specialty coffee industry, having held positions as barista, manager and trainer at businesses in Brooklyn and Queens, New York, and elsewhere in Montclair. She also holds an M.F.A. in studio art from William Paterson University, where Dewar is also a professor of history.
In addition to being the author of "Kids of the Black Hole: Punk Rock in Postsuburban California" (2010) and the forthcoming book "Making the Scene in the Garden State: Popular Music in New Jersey from Edison to Springsteen and Beyond" (March 2020), the elder MacLeod also sings and plays guitar for Thee Volatiles, which he said happens to be the greatest punk rock band in Montclair.
Music, art and a respect for bygone eras are all elements incorporated into the look and feel of the new Legacy Coffee cafe, where plenty of sunlight fills the space and feeds live plants inside. Sinéad  took the lead on the shop's interior design, pursuing a combination of midcentury modern, Scandinavian and "almost 'VSCO-girl' aesthetic" influences in the creation of a bright, colorful and tidy yet welcoming space that feels both contemporary and distinct, all set to a carefully considered soundtrack.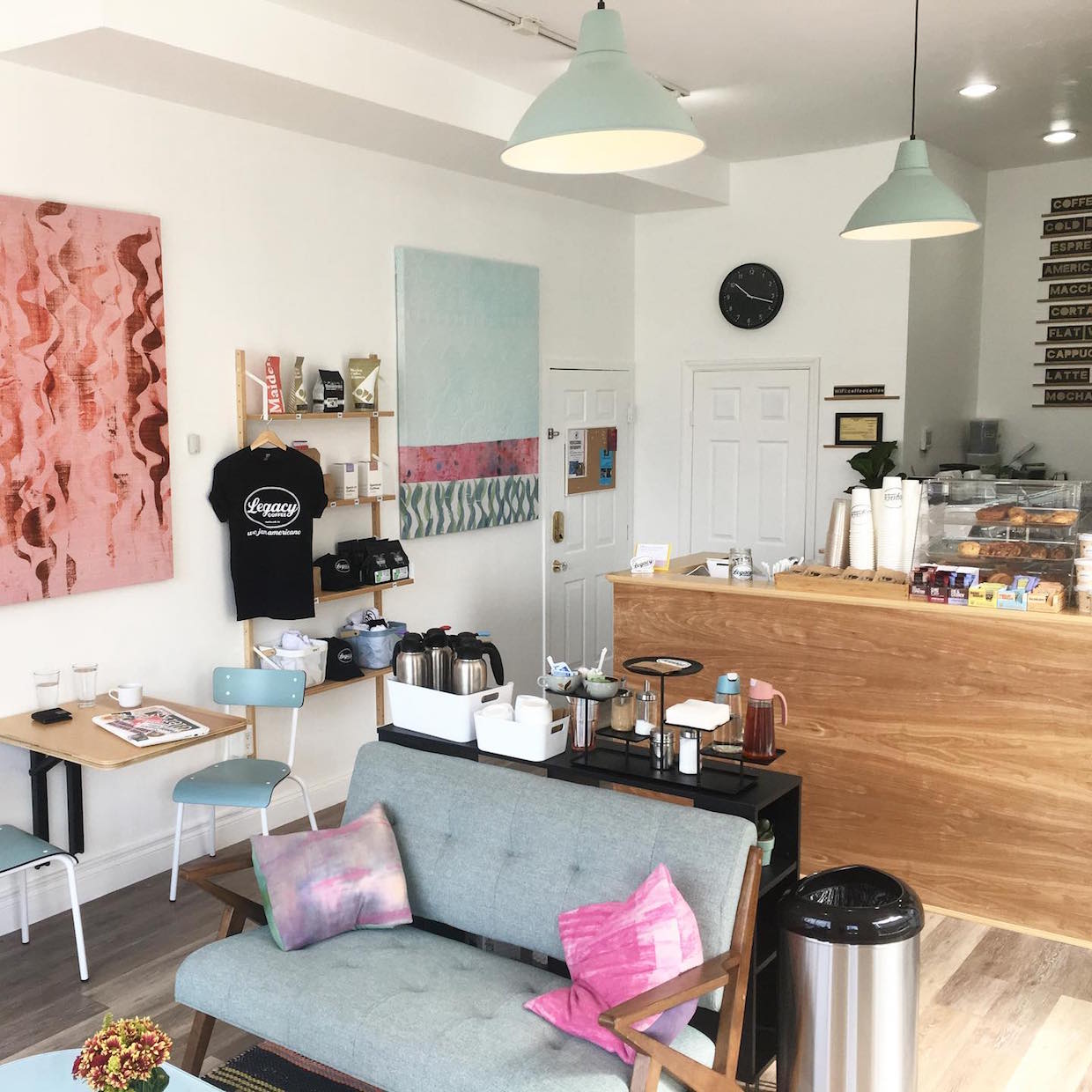 "We take our music selections very seriously," Sinéad MacLeod told DCN. "We play anything from '60s soul to current punk rock, including the music of many of our brilliantly talented friends and customers. The playlists are curated, interesting and eclectic. We have an ongoing line of branded t-shirts with obscure punk rock references, like 'we jam americano' and 'totally wired.'"
Sinéad MacLeod also created original artwork for the walls of the shop, aiming for pieces she said are "minimalist and modern, but feminine and welcoming." Sinéad's brother, Rory MacLeod, 20, was also a lead barista at the new family-run, 500-square-foot multiroaster cafe for its first couple months in business last fall. He has since returned to Amherst, Massachusetts, where he works for Share Coffee Roasters.
"It's just the two of us right now, though we have hired our first cashier to help out and train as a barista," Dewar MacLeod told DCN. "We have already established a loyal, local following and are in the process of expanding our customer base and hiring and training."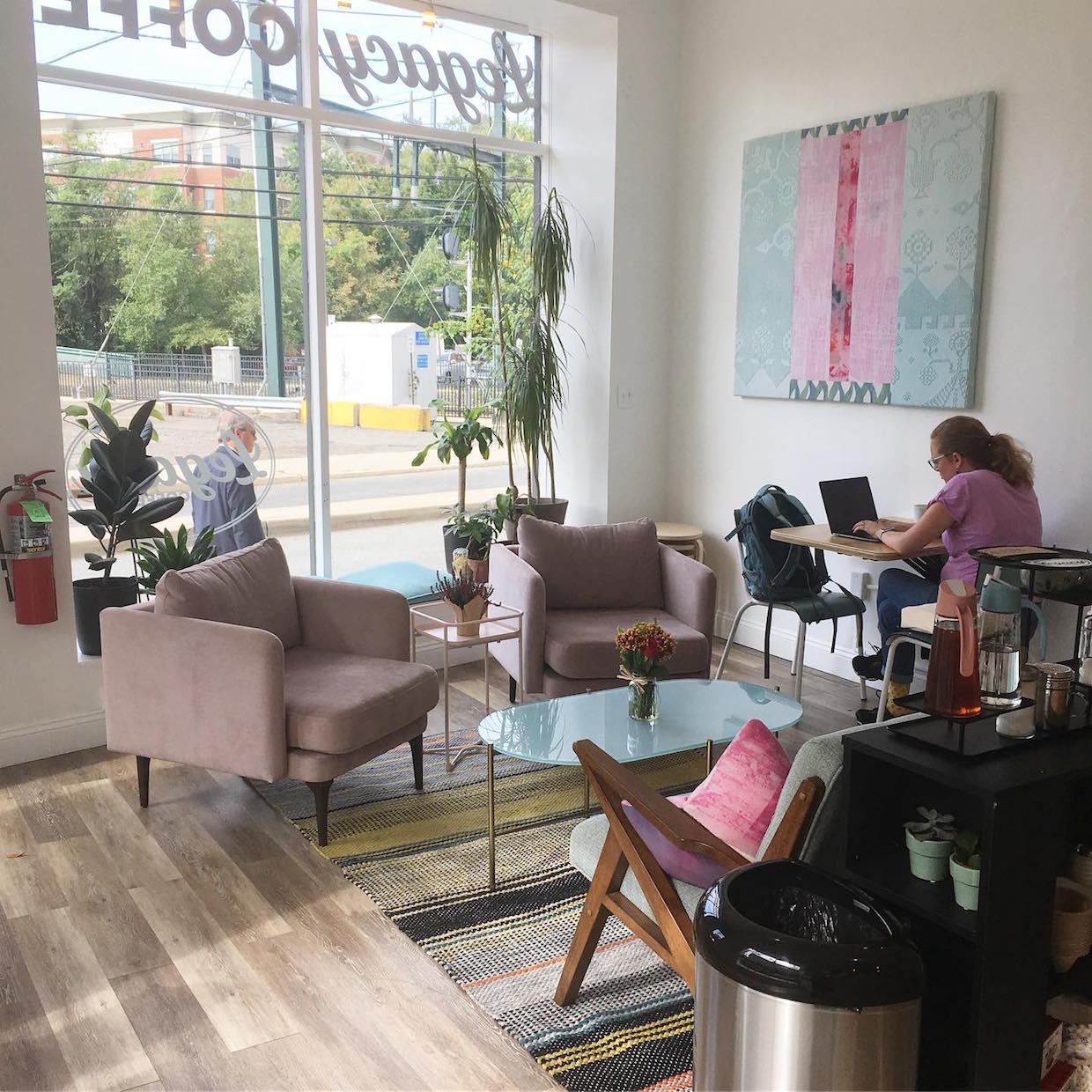 The drinks crafted by baristas on the shop's striking custom-painted Sanremo F18 are based primarily on Jersey-roasted beans, including espresso and decaf by Neptune City-based Maiden Coffee Roasters and drip offerings by Asbury Park-based Booskerdoo Coffee, the latter of whom supplies the shop with its After Dark and Jersey Diner blends.
"The Jersey Diner is for the customer who just wants a damn good cup of coffee with no fuss," said Dewar. "We like to say that it is what a diner coffee would taste like if they actually had good coffee."
Single-origin coffees and limited-time blends are featured in a rotating Roaster of the Month program that has so far included beans from Brooklyn-based Spectrum Coffees, Colorado's Sweet Bloom Coffee Roasters and of course Share Coffee.
"We place a premium on working with companies and people who we like working with," said Dewar. "For our roaster of the month, we are always looking for underrepresented and women-owned companies, particularly those that pay attention to the whole ecological and labor impact of coffee."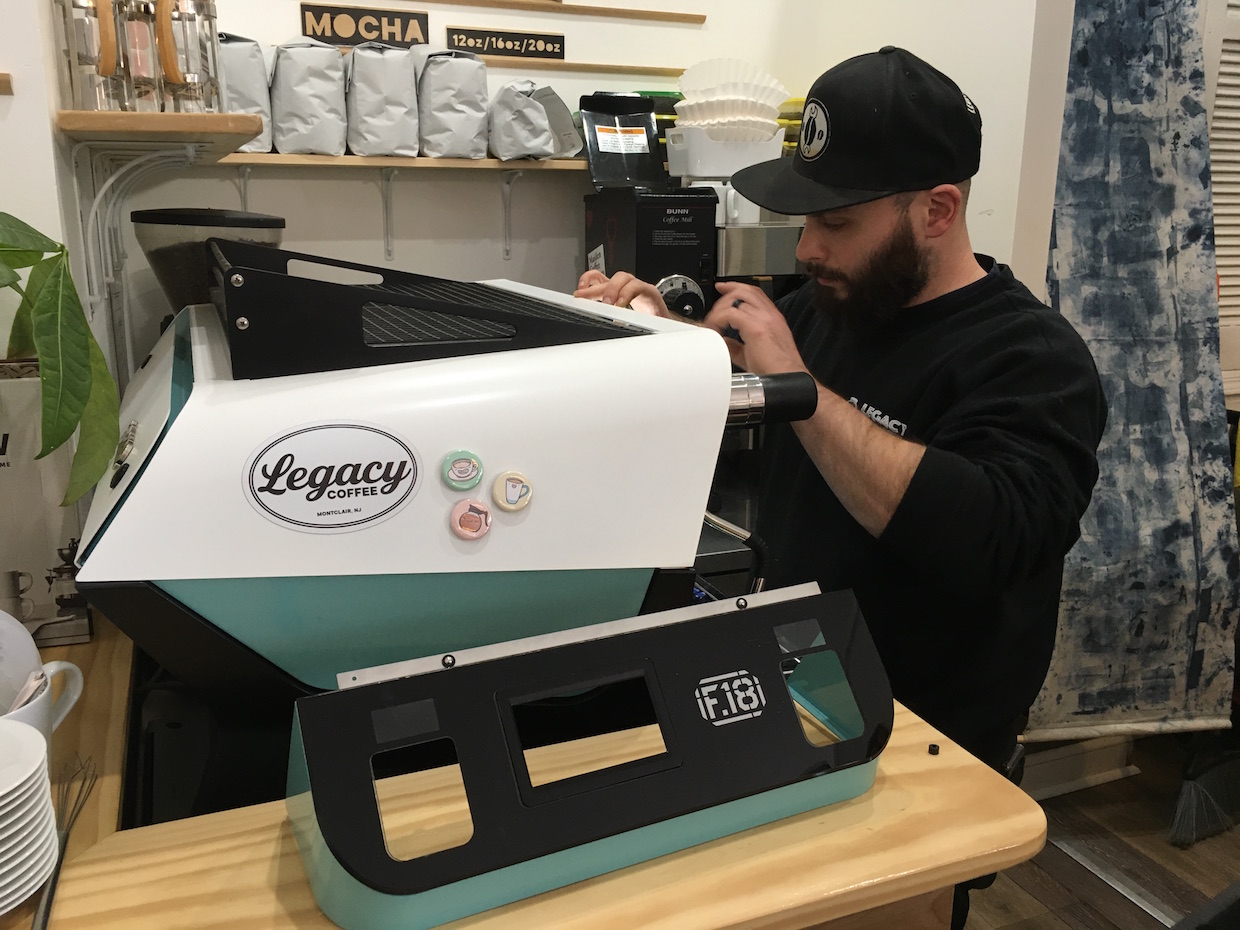 The MacLeod family coffee legacy to this point is tied to one shop only, with no immediate plans to add more stores or delve into in-house roasting. Said Dewar, "For now we are trying to get through the long day."
Legacy Coffee is now open at 41 Glenridge Ave. in Montclair, New Jersey. 
Howard Bryman
Howard Bryman is the associate editor of Daily Coffee News by Roast Magazine. He is based in Portland, Oregon.