A new Embassy has opened in South Bend, Indiana, though it has nothing to do with the past or future political prospects of the city's former mayor.
Goshen, Indiana-based coffee roaster Embassy Coffee Company's second retail location opened there earlier this month, sharing a space with established local favorite De Nolf's Barbershop.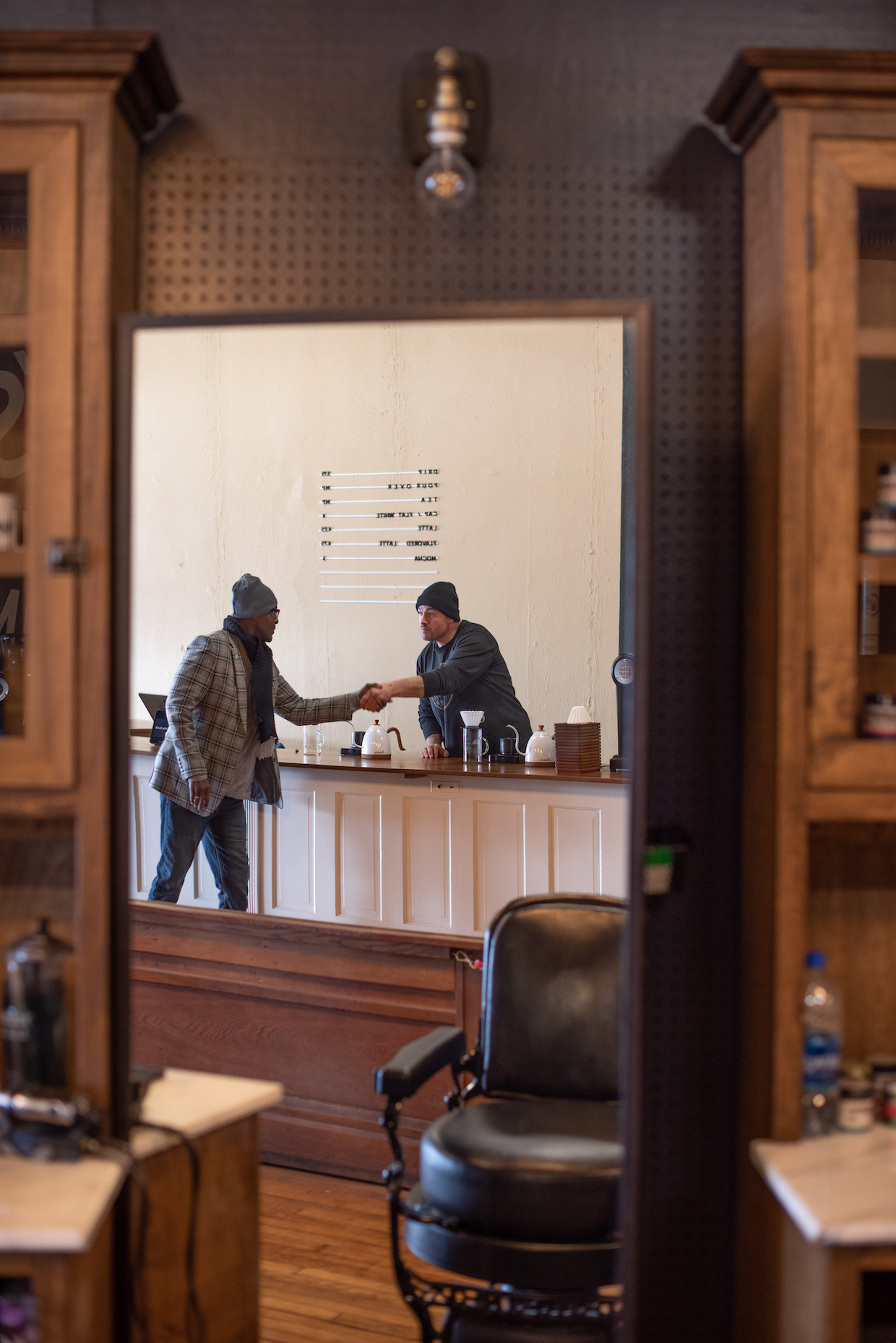 Set inside a building that dates back to the late 1800s, De Nolf's is the kind of shop that bathes in old-timeyness without ignoring the here and now. Its barber chairs, almost 100 years old, swivel upon vintage hardwood floors and under a classic tile ceiling whose load is beared by four original vertical pillars. Antiques and curiosities are displayed throughout the shop, and yet the barbers' streamed music playlists are also published on the company's website.
With similar operations having popped up in Alabama, New York City, Denver and elsewhere, the dichotomous coffee bar barbershop is another trend that certainly ranks among the new, while the core products and services maintain timeless appeal.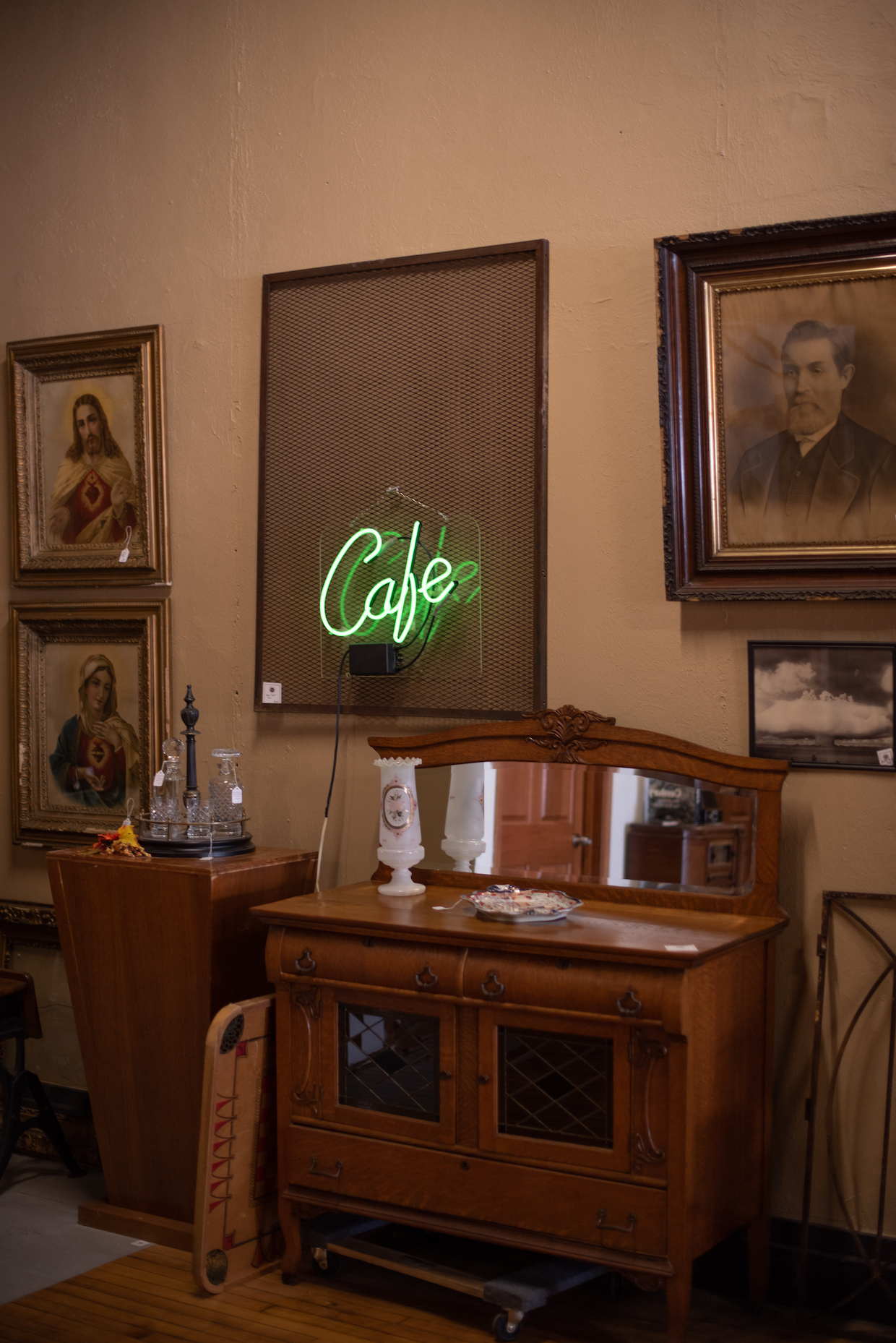 The new Embassy bar turns out drinks both classic and modern by way of a 2-group La Marzocco Linea PB ABR with built-in scales paired with a Mahlkönig EK43 that spins a Turkish burrset. A regal Kyoto cold brew dripper lets droplets descend upon grinds that issue from a Mazzer ZM grinder that also preps beans for batches brewed for now in a Wilbur Curtis G4 brewer.
Embassy Coffee Owner and Roaster Chris May told Daily Coffee News that the new shop's batch brew will soon transition over to a head-turning Voga Ground Control brewer.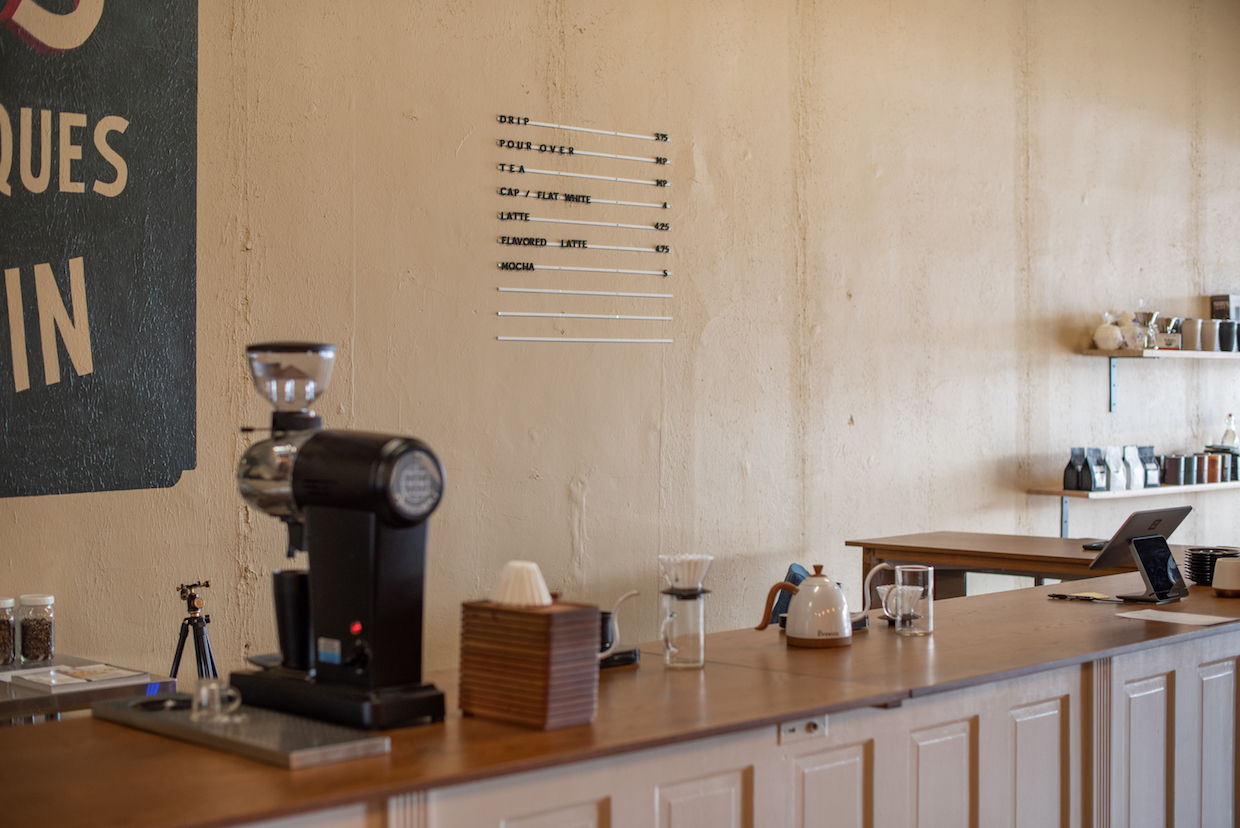 "Marcus [Young, of Boot Coffee] said it was the best brewed coffee he's ever had," May said of his gravitation towards the Ground Control. "That perked my ear up, and then I started doing more research on it and figured, why not give it a go?"
Beans for those and all other Embassy brews are roasted in the company's 6-kilo Giesen machine currently installed in a back corner of its original 2,100-square-foot location in Goshen, fully visible to patrons amid a decidedly modern interior.
"Light, bright and juicy, man, that's where we're going," May said of the Embassy roast philosophy. "For 'spro, we camp out at more of a medium as far as the roast degree goes, but yeah, that's definitely our heart beat."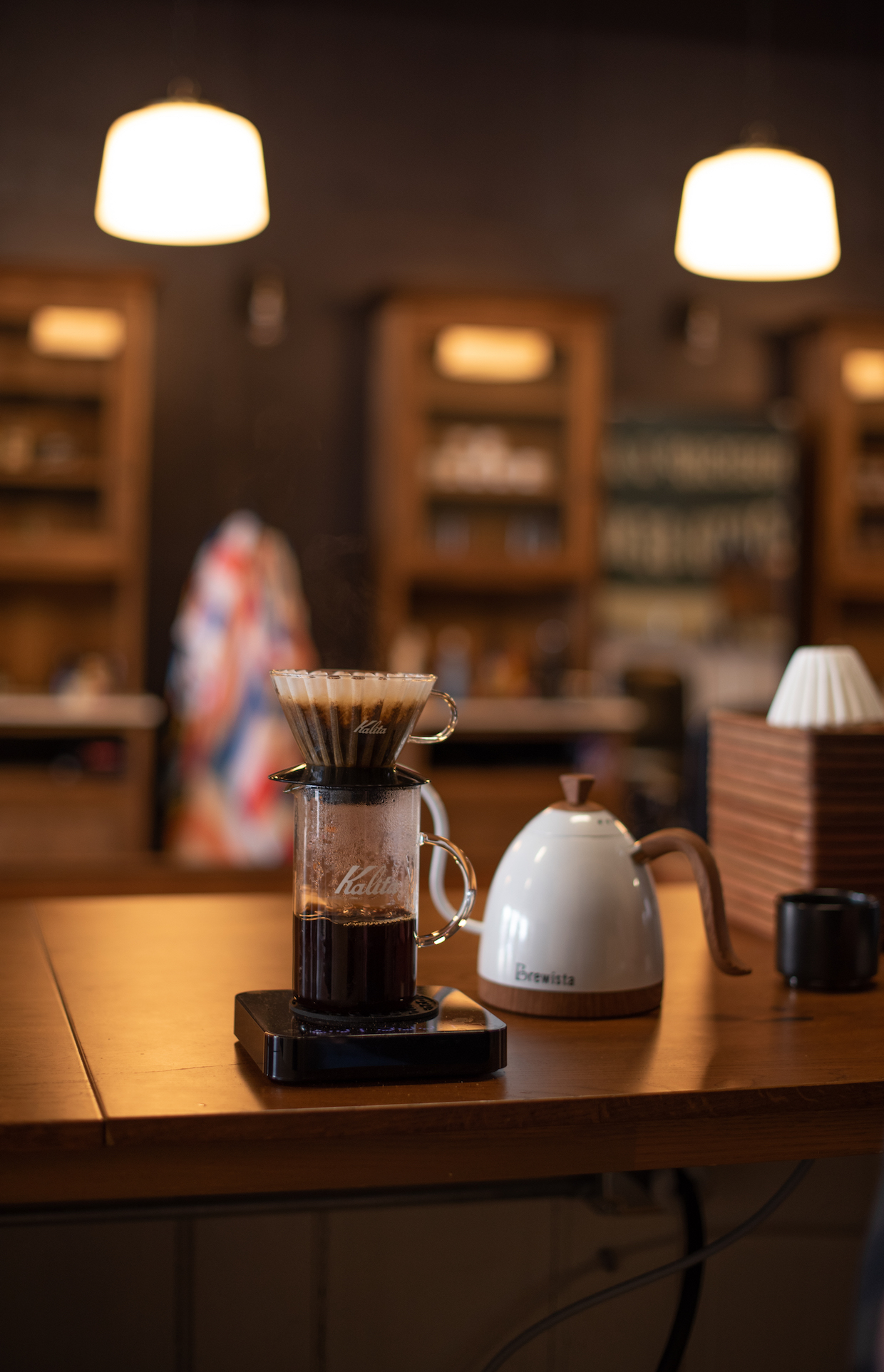 The Goshen shop has a similar equipment setup behind a sophisticated black-fronted bar with a natural wood counter between walls of white paint and exposed red brick. May said the renovation work he undertook there was substantial, whereas in South Bend the interior by barber shop owner Ethan De Nolf was essentially all taken care of, making for a smooth expansion.
"Ethan built the bar. He did a tremendous job on the space," said May. "All we needed to do was take care of the plumbing and electrical, throw our gear on the bar and go."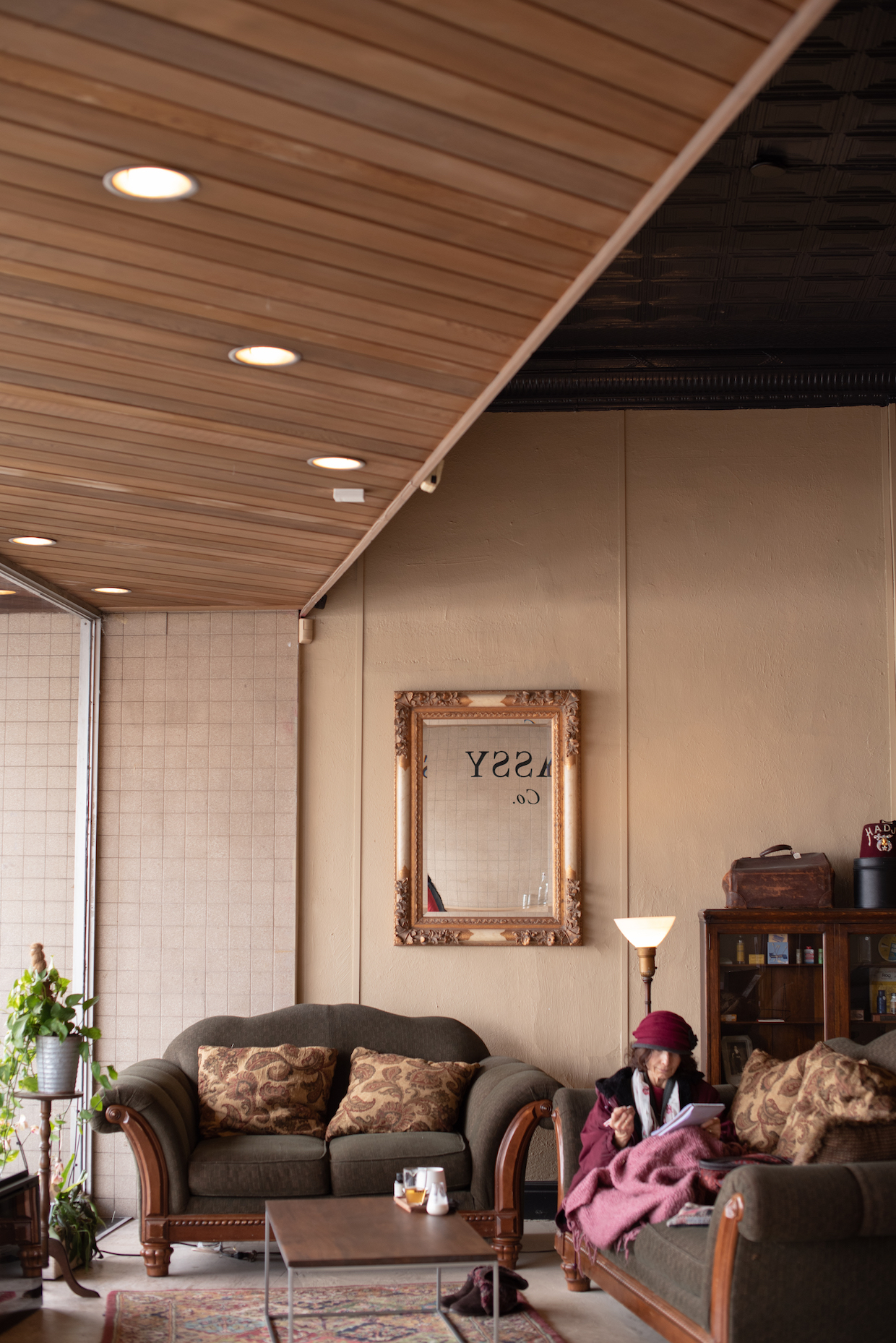 Quality drinks, toasts, wraps and other bites are served on cool slate trays in Goshen. In South Bend, without a kitchen on site and in proximity to a lot of loose hair and beauty products, food will be less of a focus but will include fresh pastries and other grab-ables.
At the next Embassy location, already a topic of consideration by May, food will play into the concept much more heavily. May said he seeks to move and expand the roasting operation into a warehouse where the company's wholesale business will be better equipped for growth. The vision for that facility is one of a brewpub-like operation involving a retail coffee bar, substantial kitchen and beer and wine programs.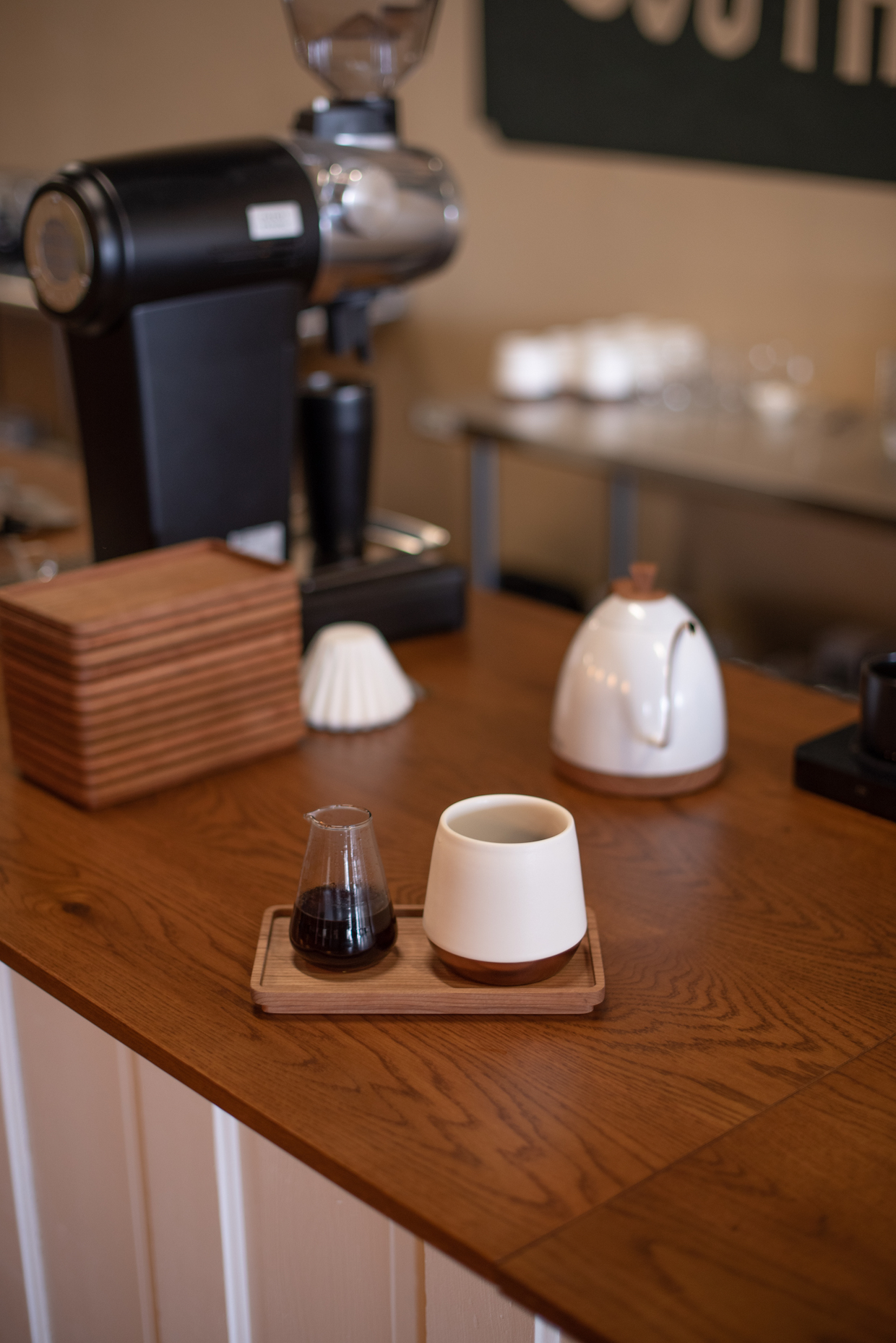 Embassy Coffee at De Nolf's Barbershop is now open at 435 S Michigan St. in South Bend, Indiana. 
Howard Bryman
Howard Bryman is the associate editor of Daily Coffee News by Roast Magazine. He is based in Portland, Oregon.