With the hope of raising the bar for coffee service many times over in Houston, Tenfold Coffee welcomed the public into its new 3,000-square-foot Greater Heights roastery and coffee shop earlier this month.
With a 20-foot bar flanked on one side by a Probat P12 roaster on one side and a training lab and seating area on the other, the shop opened on June 10. Given the ongoing coronavirus pandemic, hours and operations have been limited.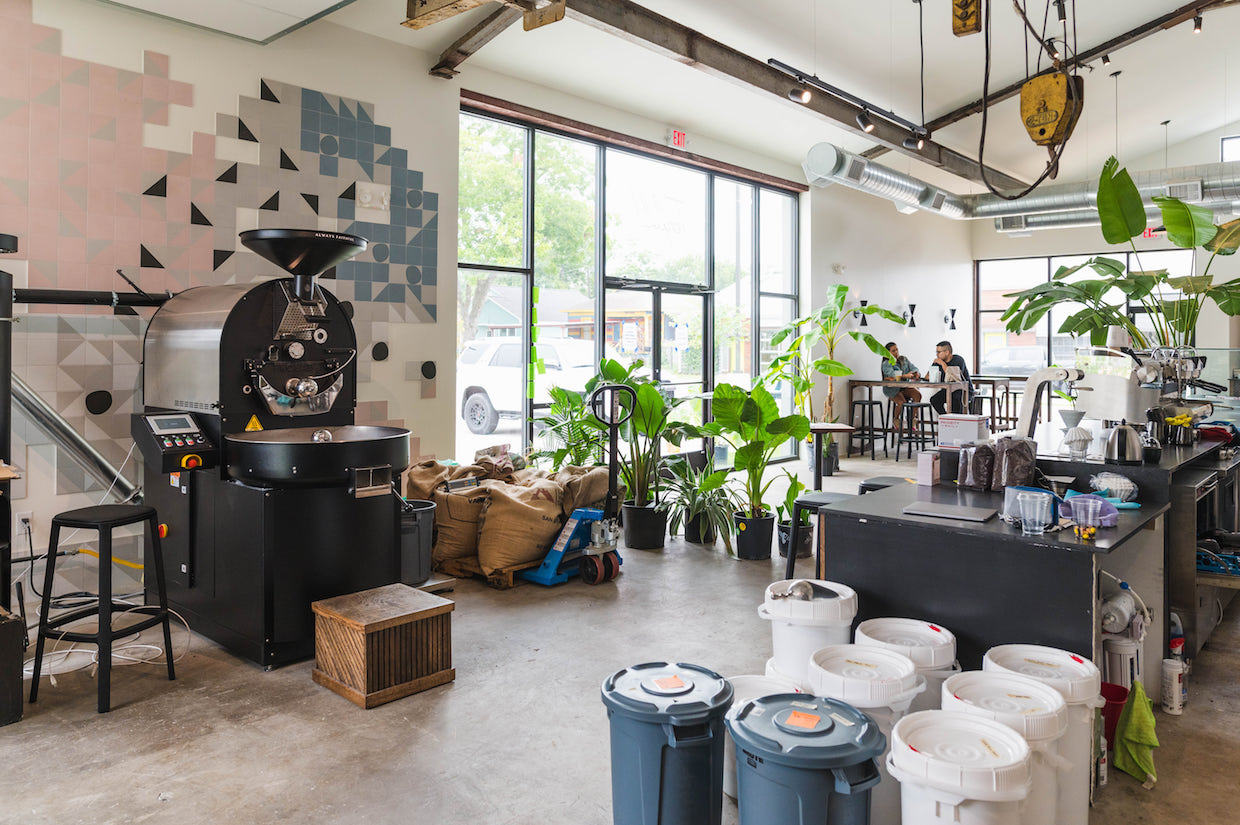 "Although our hope is to open 7 a.m. to 7 p.m., it just seems unwise," Tenfold Founder Jacob Ibarra told Daily Coffee News. "Unwise because we are young and quality-focused, but mostly because there is so much to think through and navigate in the wake of this pandemic."
A native Houstonian, Ibarra fell in love with coffee while working on construction projects in Costa Rica after graduating from Texas A&M. Ibarra said that at the time he would also occasionally join friends in their work on Costa Rican coffee fields.
"You can't live there and not have pride for Costa Rican coffee," Ibarra told Daily Coffee News. "You're overwhelmed with the culture. We're having coffee breaks at 9, at 11, at 3, then there's a pot of coffee going through the night. I fell in love with it, and I knew right after that, that coffee was going to be my work."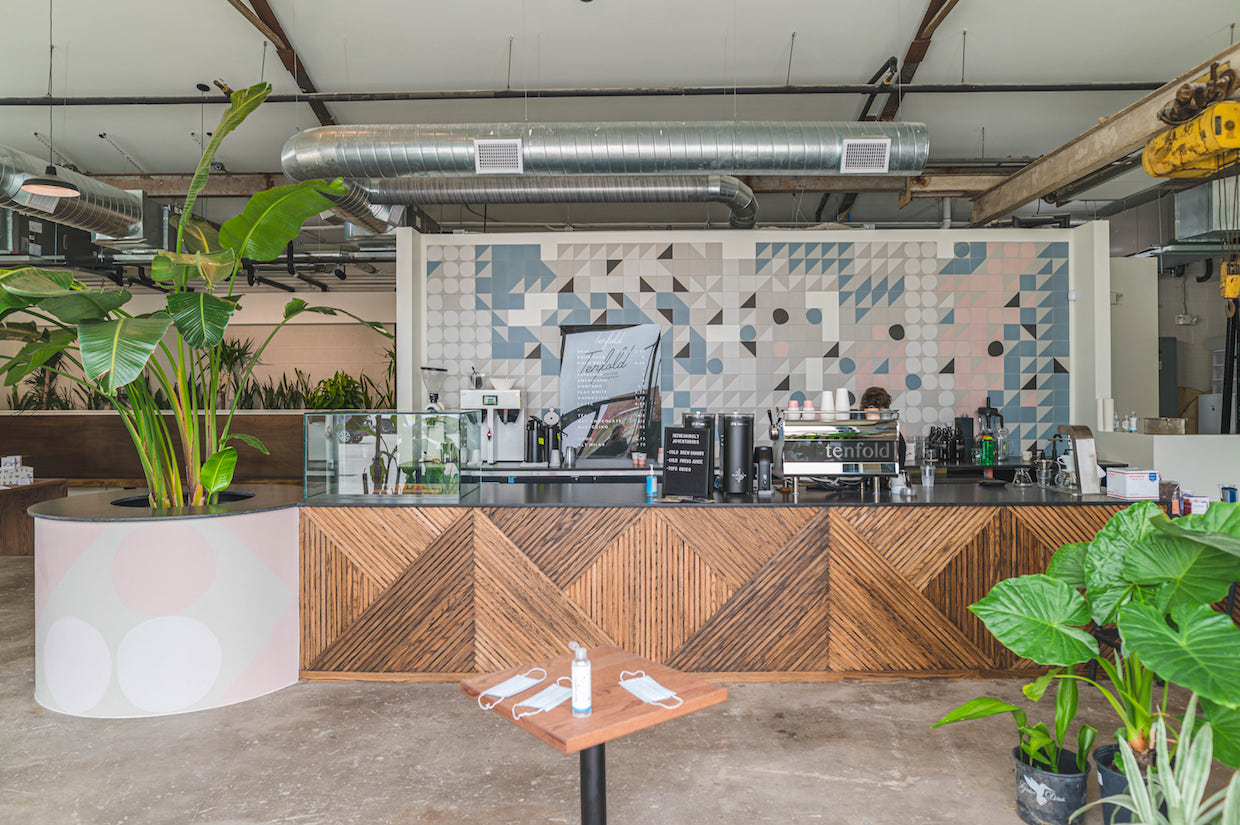 Ibarra headed straight for the U.S. coffee mecca of Seattle, where he spent about five years wearing numerous hats with Caffe Vita. From there, he relocated to Australia, eventually becoming the first director of coffee at Five Senses Coffee.
Ibarra's business partner and Tenfold's director of finance, Euseng Teo, is still based in Australia. Teo, currently in his mid-60s, has had a long and involved career in business, private equity and finance that included managing the Hong Kong office for the Singaporean Commonwealth.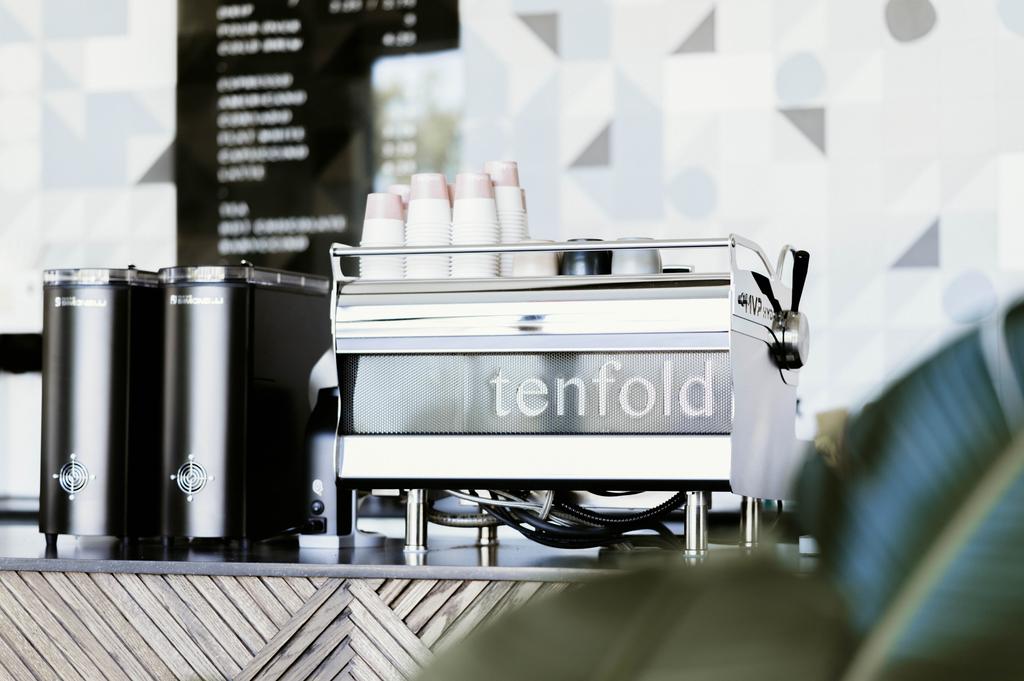 The third partner in Tenfold is Donovan McLagen, four-time South Africa Cup Tasters Champion, founder of Cabal Coffee Roaster and owner of multiple locations of South African coffee chain Urban Espress Coffee Co. McLagen, who is also an SCA-certified roaster trainer and consults for coffee companies all over the world, contributes strategic leadership to Tenfold Coffee, whose training and education lab in Houston now features an Ikawa sample roaster and a Decent Espresso machine.
"Education, especially here in Houston, is still very important," said Ibarra. "Teaching and trying to elevate coffee here in this city and in this market is a priority, so we're going to make that as accessible as possible."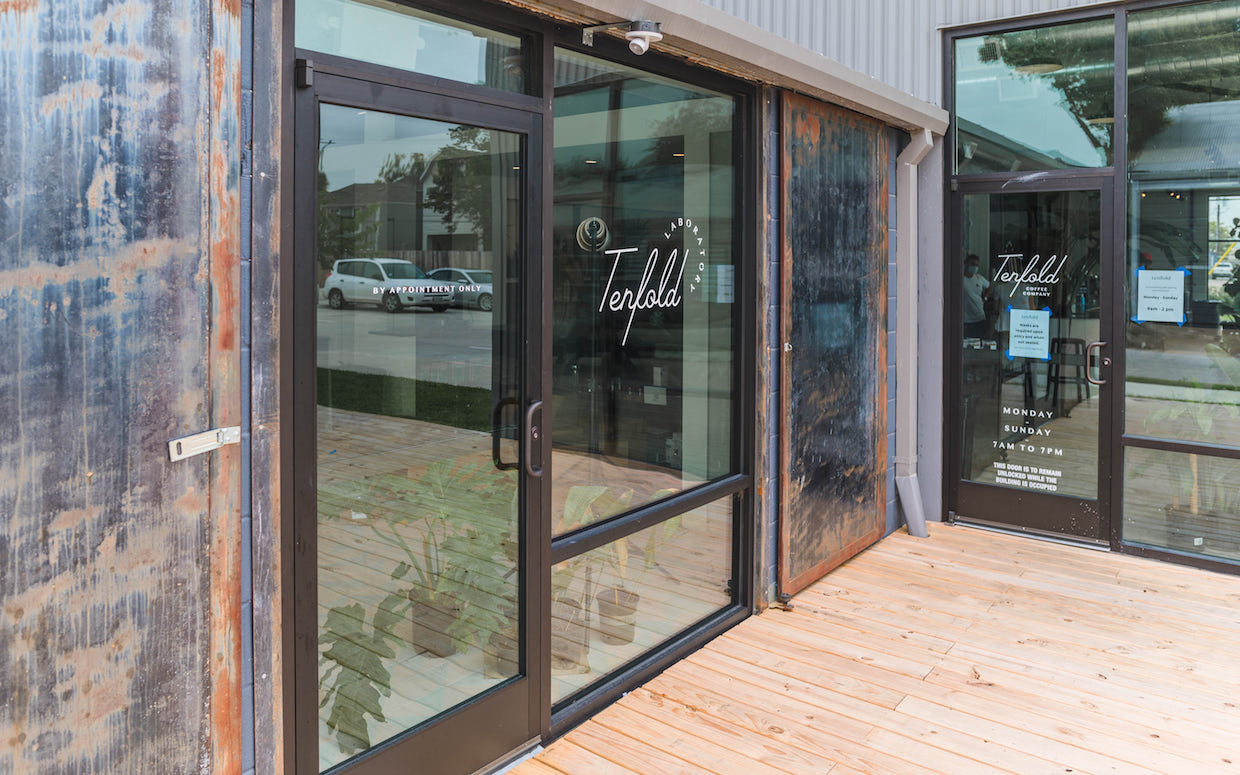 Unfortunately, accessibility is limited for the time being, as Texas is currently a COVID-19 hotbed.
"The plans haven't changed, but perhaps it's better stated that the pace and approach are changing," said Ibarra. "We still want to offer great coffee, coffee education and coffee experiences but we are forced to execute in a different way than imagined. This could be something in the cafe like not offering ceramics, or not bringing in as many coffees as we hoped because we now need to be very cash conscious due to the uncertainty of the future."
Though a bit more conservative in terms of volume, the sourcing approach still leans towards the adventurous and educational. Alongside some friendly and familiar profiles, there are also offerings such as a current pair of lots from the same farm in Burundi, one washed and one natural process.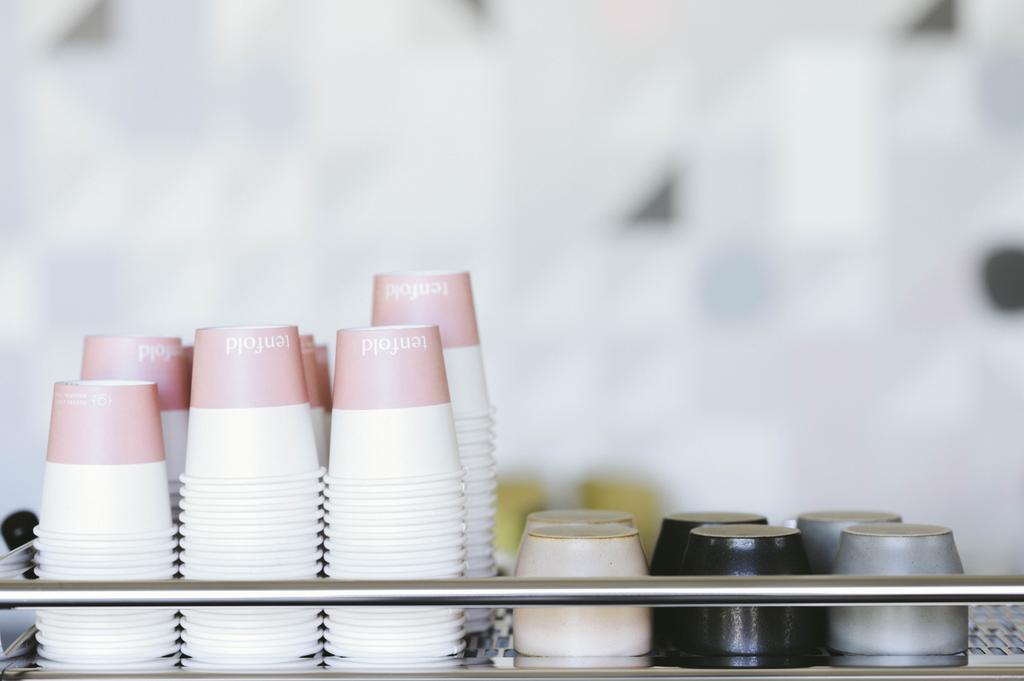 Another unconventional bean is treated with an experimental process on Henrique Cambraia's Fazenda Samambaia in Brazil, where farm manager Fabricio Andrade piled the cherries into mounds, monitored the interior temperature of the mounds until they reached 85°F, then spread them out and re-piled repeatedly until dry, resulting in what Tenfold describes as an increase in body and winey, rose-like flavors.
"We buy coffees for particular reasons," said Ibarra. "[From being] a safer, more approachable batch brew to not scare somebody, to being more exotic and trying to really challenge people's palates."
A pair of Mythos grinders on the new bar now dispense grounds in advance of extraction on a 2-group Synesso MVP Hydra espresso machine. A white Curtis G4 machine brews batches ground by a Mahlkönig EK43 that also grinds for manual brews assisted by a Marco Uber boiler.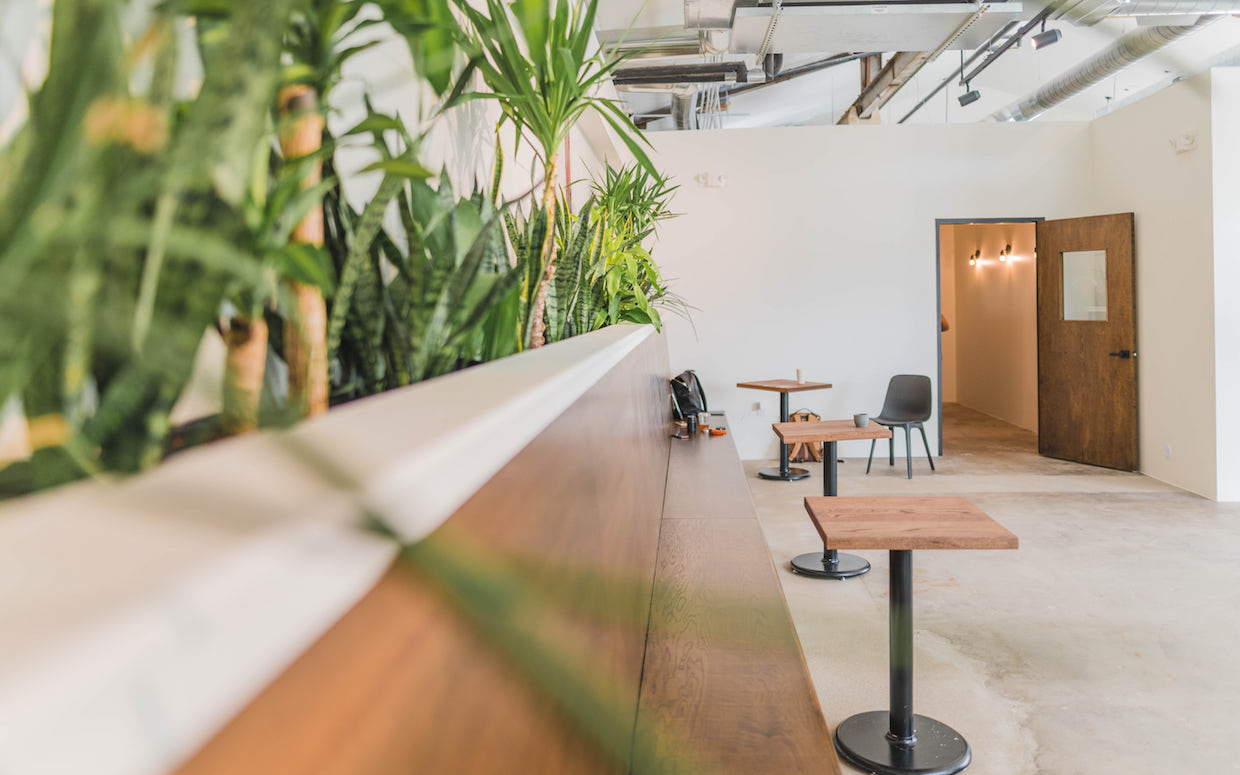 The original plan was to offer no fewer than five coffees at any given time, although that may take some time to come into fruition due to the pandemic.
"It changes all expectations for this first year," Ibarra said. "All projections formulated are a wash. We have reduced the chairs, barstools and tables planned for the space to ensure proper social distancing. We froze all hiring and are running literally with a crew of three and myself. We have not launched our alcohol or food programs. Essentially, we are having to keep a very tight handle on cost to ensure we survive, and honestly, if we had not been blessed with a great landlord, Braun Enterprises, this would have been nearly impossible to move forward. All this being said, I still am overwhelmed that we are actually open — such a long time coming — and that the Houston community has responded the way it has in these first two weeks."
Tenfold Coffee is open now at 101 Aurora Street in Houston.
Howard Bryman
Howard Bryman is the associate editor of Daily Coffee News by Roast Magazine. He is based in Portland, Oregon.