From smack dab in the center of the United States, a new Kansas City roasting outfit by the name of Marcell Coffee is helping to forge deeper connections between wholesale clients and coffees from all over the world.
Founded last year by Christopher Oppenhuis, Alex Rea and Mark Sappington, who all met at Kansas City's Thou Mayest Coffee Roasters, the business is focused on two main fronts.
The first, called The Roasting Club, involves deeply tailored wholesale roasting and branding for retailer clients. The second, called Coffee Projects, involves a range of roasting and retail consulting and management services for coffee-related projects and collaborations.
"Ultimately we want to be able to connect our relationship with producers back to coffee retailers in a way that is going to fit their brand, their business, their demographic, and their preference," Oppenhuis, who is the majority owner and operator of the business, told DCN. "Here in Kansas City, we're centrally located in the country and it's actually a beautiful situation. We can get coffee from any port, so we can have the ability to work with different importers across the country."
Oppenhuis has been working in specialty coffee throughout the midwest since his late teens, including directing roasting operations at Chicago's Gaslight Coffee Roasters and Halfwit Coffee Roasters before spending several years as Thou Mayest's director of coffee. The longtime roaster and coffee buyer now oversees Marcell's 10-kilo production roaster and a sample roaster, both from Minneapolis' Mill City Roasters, inside a 1,000-square-foot industrial roastery.
The company planned to officially launch in March, which unfortunately coincided with widespread retail coffee shop shut-downs due to the novel coronavirus pandemic.
"Our goal was to only offer wholesale services, along with toll roasting," Oppenhuis said. "We were able to have a soft opening, but we never really got things going."
To generate some income, the Marcell team created a house blend of roasted, bagged coffee that is now sold on Marcell's website, along with branded tote bags.
Marcell has also teamed up with Barista KC, created by local coffee pros Jerry Ponzer, Kate Blackman and Ben White after the pandemic struck to help provide relief to struggling baristas and businesses. The coffee company has been opening its roastery garage door to host Barista Mercantile, a fundraising popup featuring prepared foods, freshly roasted Marcell coffees and various home goods and sundries.
"I am going to continue online retail, and we are about to pick back up with Barista KC for the foreseeable Saturdays, from 11 to 2 p.m.," said Oppenhuis. "We are in the process of figuring out if there will be a [Marcell] retail coffee element, or if we are going to collaborate on something unique."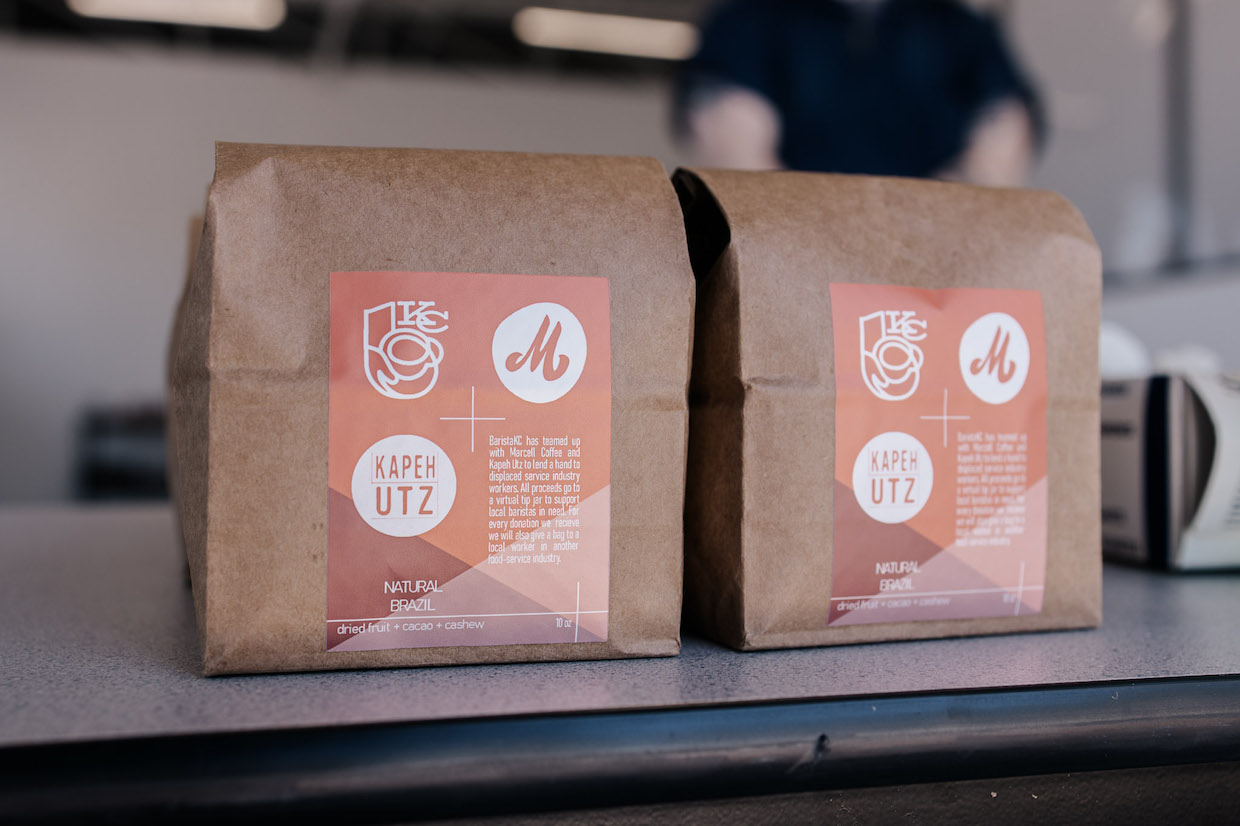 As coffee businesses begin to reopen, Marcell hopes to eventually introduce a reusable bucket program they had planned prior to the pandemic. Said Oppenhuis, "We'll start implementing them again when it's safe to do so."
In the meantime, the unwelcome lull in coffee retail everywhere has given Oppenhuis some opportunities for experimentation, including barrel-aging.
As the roasting opportunities develop further, Oppenhuis intends to maintain a crystal clear focus on the tastes of clients and consumers, rather than roasting to the ever-changing tastes of the specialty coffee industry.
"The cool parts of coffee are only temporary; we need to think about what's really important in the industry, and that's the person drinking the coffee," said Oppenhuis. "There's no right or wrong answer. It's better to look at it as, 'What do people actually enjoy?' And that's what we should be providing."
Craig Batory
Craig Batory is a writer, marketer and coffee professional working and living in Detroit.