Drinks served at a new walk-up coffee window at the recently established roastery of Red Arrow Roasters have been hitting the mark for summer-goers along the Southeastern shore of Lake Michigan.
In the unincorporated community of Harbert just north of New Buffalo, Michigan, the new coffee company has managed to survive and thrive in its first full year, despite the pandemic.
"The pop-up window was destined to happen," Red Arrow Founder Jessica Nance recently told Daily Coffee News. "Covid has steered it in the direction of keeping it quick and simple. The pop-up started in April, just as the season, and life as we knew it before Covid, was changing. As fall approaches, the pop-up window may have to transition to a drive-through."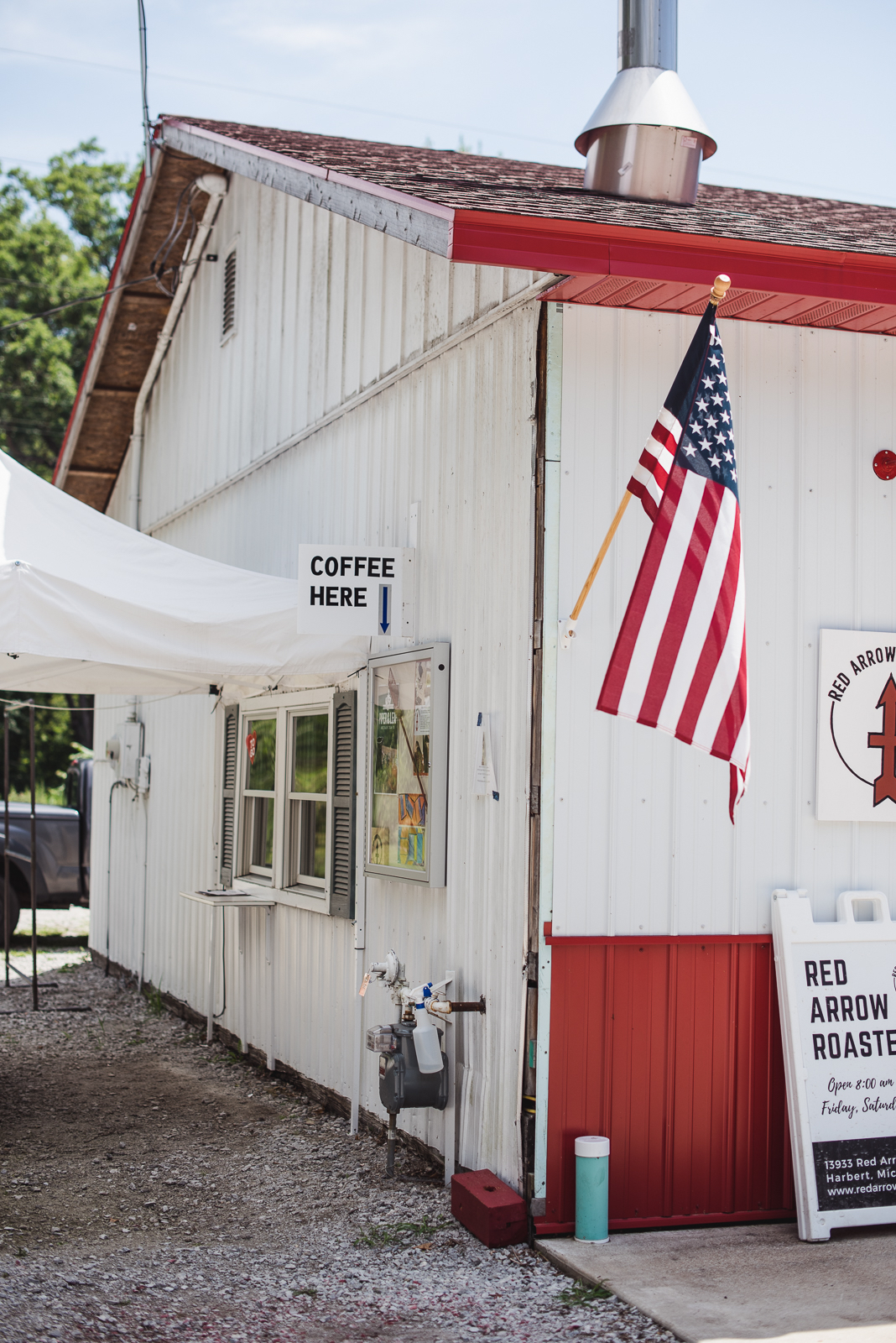 Fresh-roasted whole beans remain the top seller at the walk-up window, according to Nance, though customers can also order from a simple menu of hot drip coffee, Toddy-brewed cold brew and freshly brewed Piper & Leaf teas served cold over ice.
Local "fun in a bun" purveyor Silly Sausage adds to the mix with a food cart outside the roastery. Nance said Red Arrow has also been experimenting with frozen blended drinks and house-made milks, though establishing an espresso bar remains on the to-do list.
"We've gotten more creative with our cold brew, playing with the concentrate to make iced 'lattes' and 'frappes,'" said Nance. "How long can steamed milk lovers hold off is the question."
After years of training and self-education, Nance last autumn acquired an ivory powder-coated Diedrich IR5 roaster. Her first prolonged roasting experience came on the rebuilt 30-kilo-capacity "Frankenstein" machine owned by Infusco Coffee Roasters located in Sawyer, Michigan, which was followed by time on a 12-kilo Diedrich she operated for Zen Cafe in South Bend, Indiana.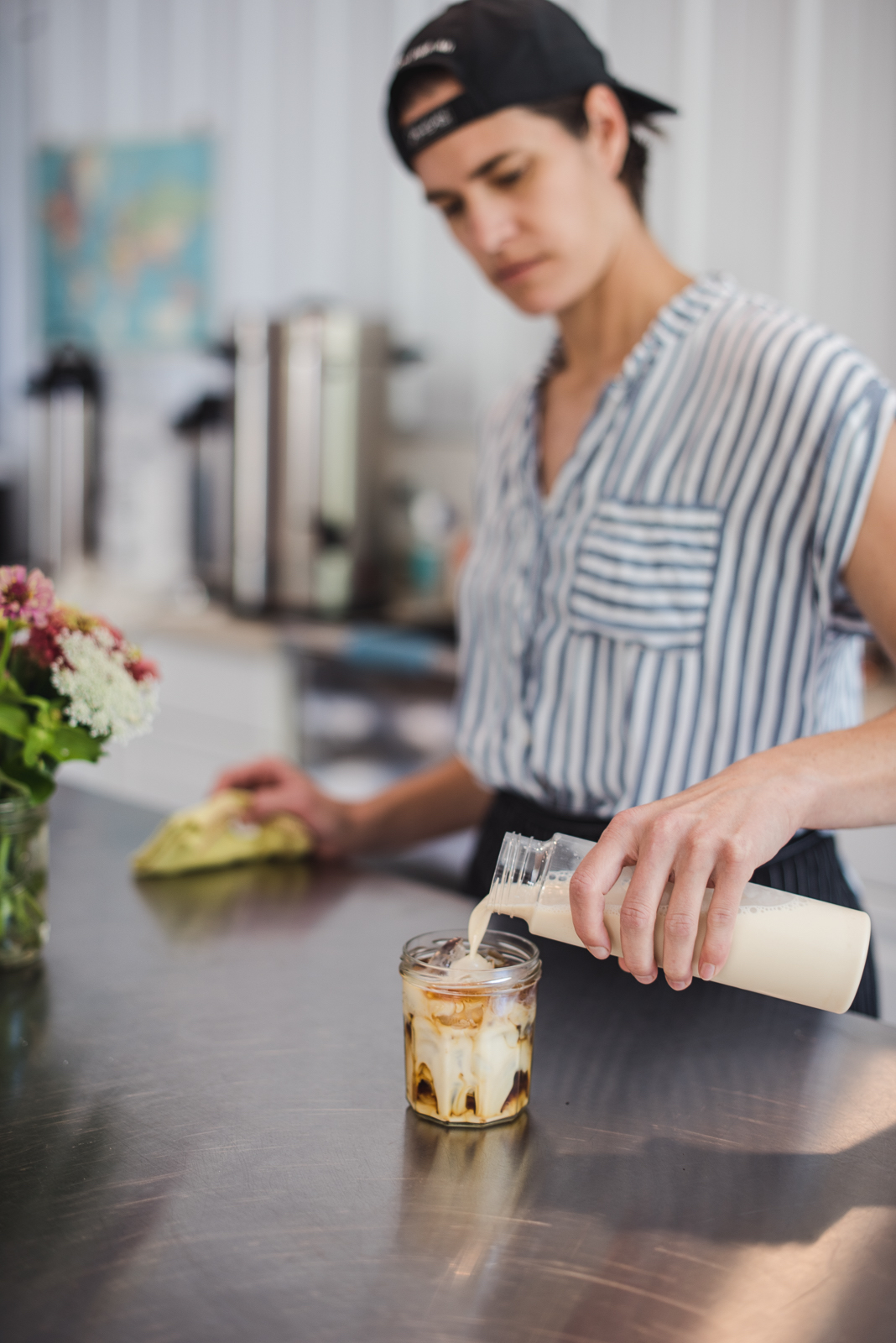 Said Nance, "It took five years of roasting and barista experience, five Coffee Fest shows, a trip to Colombia and a trip to Ponderay, Idaho, to meet the makers of Diedrich machines, to finally invest in a roaster and establish a business."
Nance applies equal thoroughness to Red Arrow's sourcing operation, seeking coffees that check boxes on quality and traceability.
"Roasting is similar to baking, or preparing a food dish," said Nance. "The best ingredients make the best coffee. The approach then becomes, how do I get my hands on good green coffee beans?"
The answer so far has been to partner with South Bend company Theta Ridge for a variety of green coffees. Red Arrow has also sourced Costa Rican greens through the Cafe Con Amor Farmers Project as well as beans from Nicaraguan specialist Gold Mountain Coffee Growers.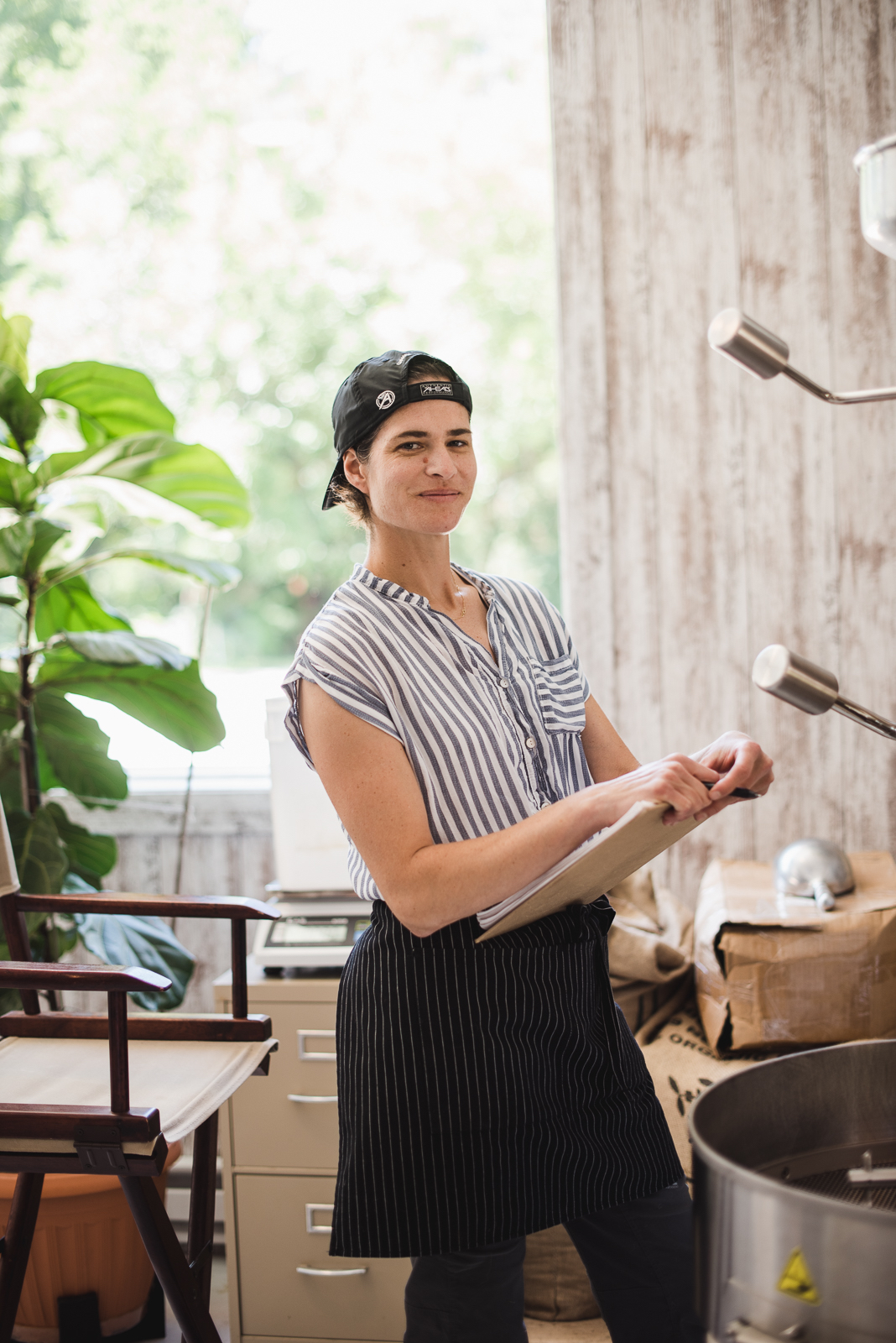 Nance hopes to eventually expand Red Arrow's retail front to include a cafe in her home region of Northwest Indiana, while continuing to promote the brand.
"I am always wondering where or who will carry the brand next," said Nance. "I get excited just thinking about an opportunity to collaborate, roasting a new coffee, experimenting with a new brew gadget, making travel plans to visit a cool coffee shop or attend a trade show or visit a coffee farm. Thinking about what's next might just be the key to getting through the daily grind."
Howard Bryman
Howard Bryman is the associate editor of Daily Coffee News by Roast Magazine. He is based in Portland, Oregon.