Grinder manufacturer Baratza has launched a new line of accessories called Baratzagear (styled by the company as BARATZAgear) with three products slated to begin shipping within the coming weeks.
The three new Baratza accessories include an Aeropress holder for the Sette series of grinders, a color accent kit for Baratza Encore machines, and a single-dose hopper compatible with all Baratza grinders outside the Sette line.
For its entire 21-year history, the Bellevue, Washington-based company has remained remarkably focused on a single category of product: Coffee grinders. Apart from incremental upgrades to the design or construction of certain machines, the field of add-ons and accessories specific to Baratza grinders has remained untapped by the company whose catalog includes products targeting both consumers and professionals.
"We estimate that there are over 1 million people in the world who use a Baratza to grind their coffee beans," the company said in an announcement on its website. "Over the years, these loyal Baratza users have asked for accessories or suggested new features to enhance their grinding experience. We can't take every idea on board, but we did listen and we are excited to introduce BARATZAgear."
The Sette Aeropress Holder is a simple brace that fits onto the forks of the existing grounds catch-cup holder on Sette model grinders, allowing users to grind directly into their Aeropress brewers and skip the step of transferring grounds from the catch cup to the brewer. It is compatible with all Sette models, and works with the Sette 270Wi's grind-by-weight functionality. The Aeropress holder will be priced at $20.
The Encore Accent Kit is a color band that fits into the base of Encore grinders and a matching on/off knob, available in five colors for $6 per color. Baratza told DCN that while there's no consideration of spreading the retail line of Encore kits to additional colors, larger resellers ordering a minimum of 600 may special-order custom colors.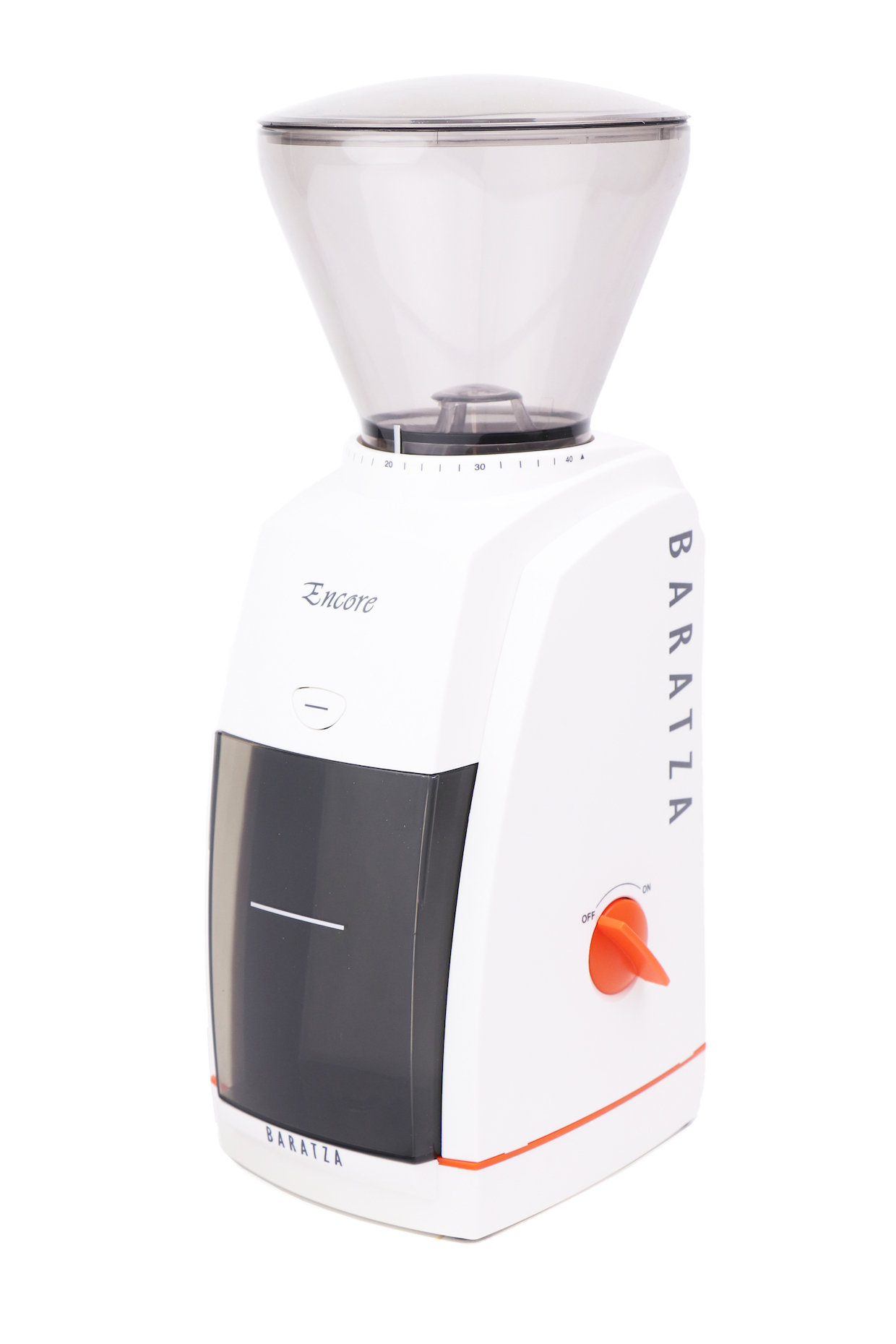 Both the Encore kit and the Aeropress Holder are ready to ship this month.
The single-dose Hopper will follow in October and will feature a dual-purpose lid intended to be used as a dosing cup for weighing single doses of whole beans and pouring them into the hopper. The hopper has a capacity of about 60 grams.
All Baratzagear products are intended to remain a la carte, though the accessory line is also expected to grow over time. For example, while at launch the Single Dose Hopper is only compatible with Encore, Virtuoso+, Vario and Forte grinders, a Sette-compatible mini-hopper could potentially come next.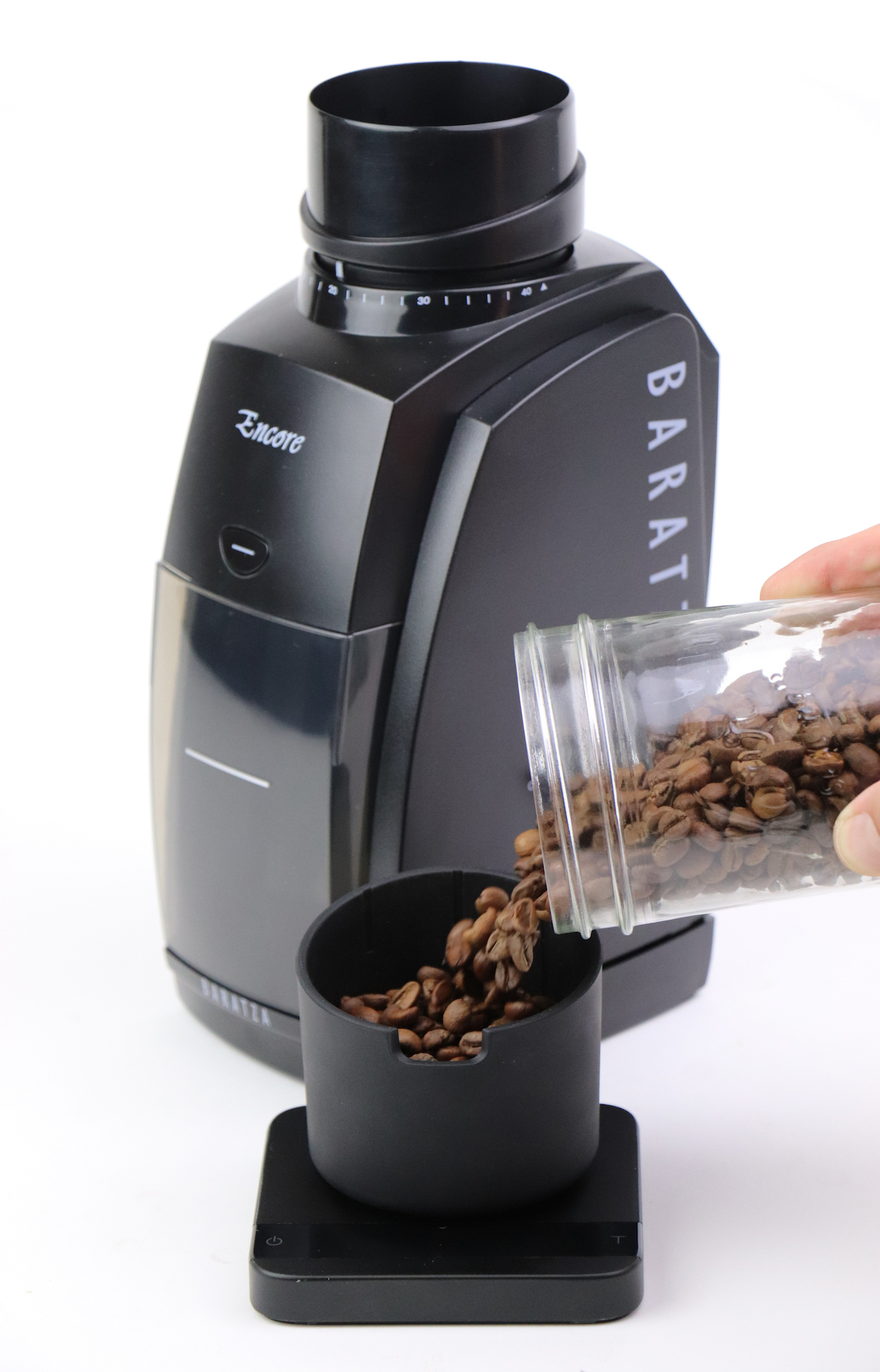 "We've been getting a lot of questions on that since we launched, and so we are taking it under consideration, but no promises yet," Baratza Marketing Manager Joyce Klassen told Daily Coffee News. "Kyle [Anderson, founder of Baratza] says, 'If the single-dose hopper is a real smash, we'd be crazy not to do one for the Sette.'"
Howard Bryman
Howard Bryman is the associate editor of Daily Coffee News by Roast Magazine. He is based in Portland, Oregon.