Denver-based Corvus Coffee has opened its third and most ambitious location to date, not in the heart of the city where specialty coffee is entrenched, but in the Denver suburb of Littleton.
The move follows the company's ongoing efforts to spread the joys of specialty coffee consumption to a broader audience.
"From the beginning, and this ties into the name 'Corvus,' we've had the objective to create specialty coffee consumers, not just attract people who already 'get' specialty coffee," Corvus Coffee Co-Founder Phil Goodlaxson told Daily Coffee News. "We either really believe in the idea that we want to create specialty consumers from people who drink 'regular coffee' or we have only been giving lip service to this. And if we do believe this is our goal, which we do, we need to not hold back anything in our introduction of specialty coffee to the 'burbs."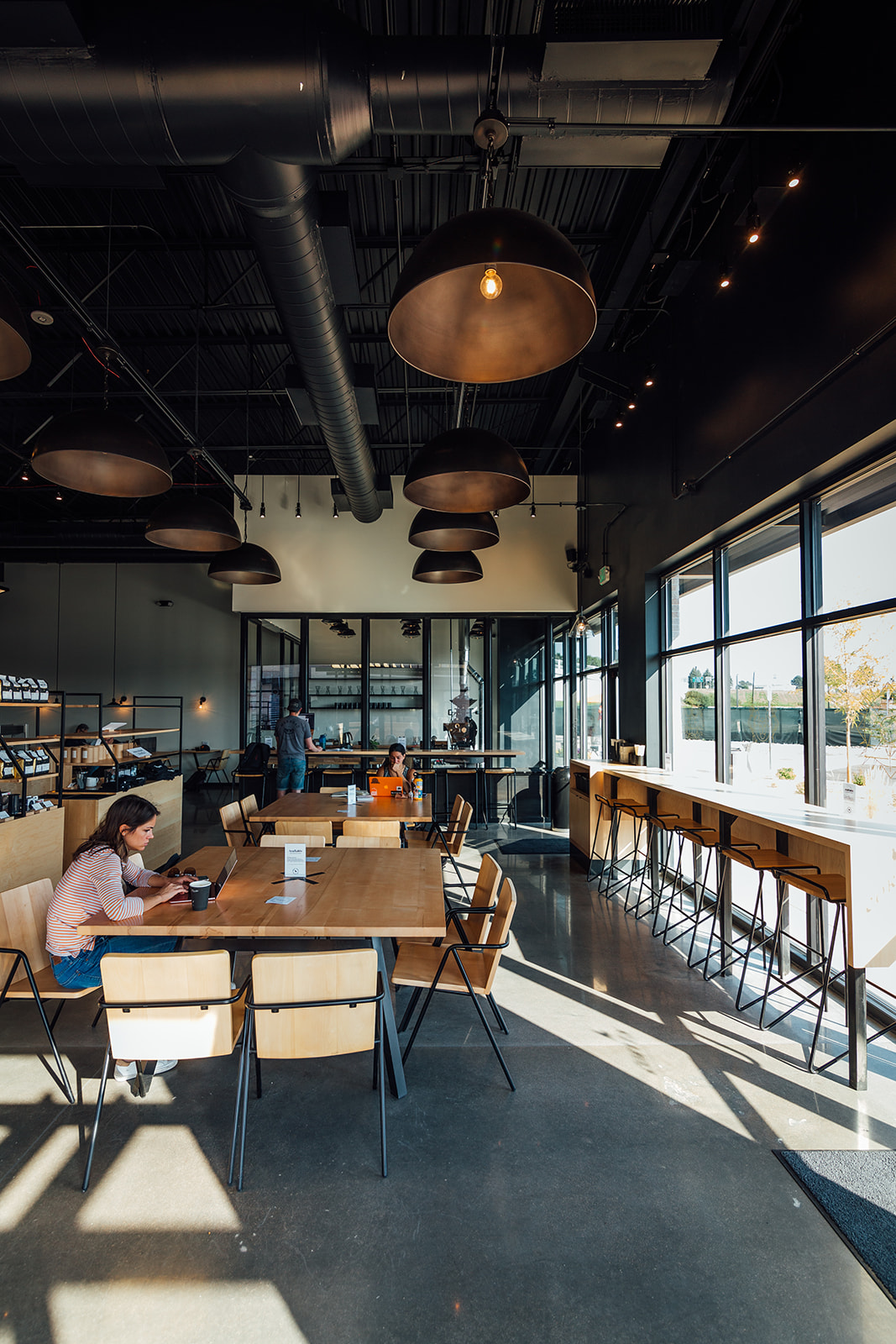 Thus, no punches were pulled in Littleton, where Corvus has launched a 2,800-square-foot location that introduces a new bakery brand, subscription platform and a new micro roastery for some of the company's highest-scoring coffees.
Currently, the Littleton location is open only for pickup or takeout. Guests popping in will find an interior emphasizing dark steel, light wood and glass, with a mix of seating arrangements.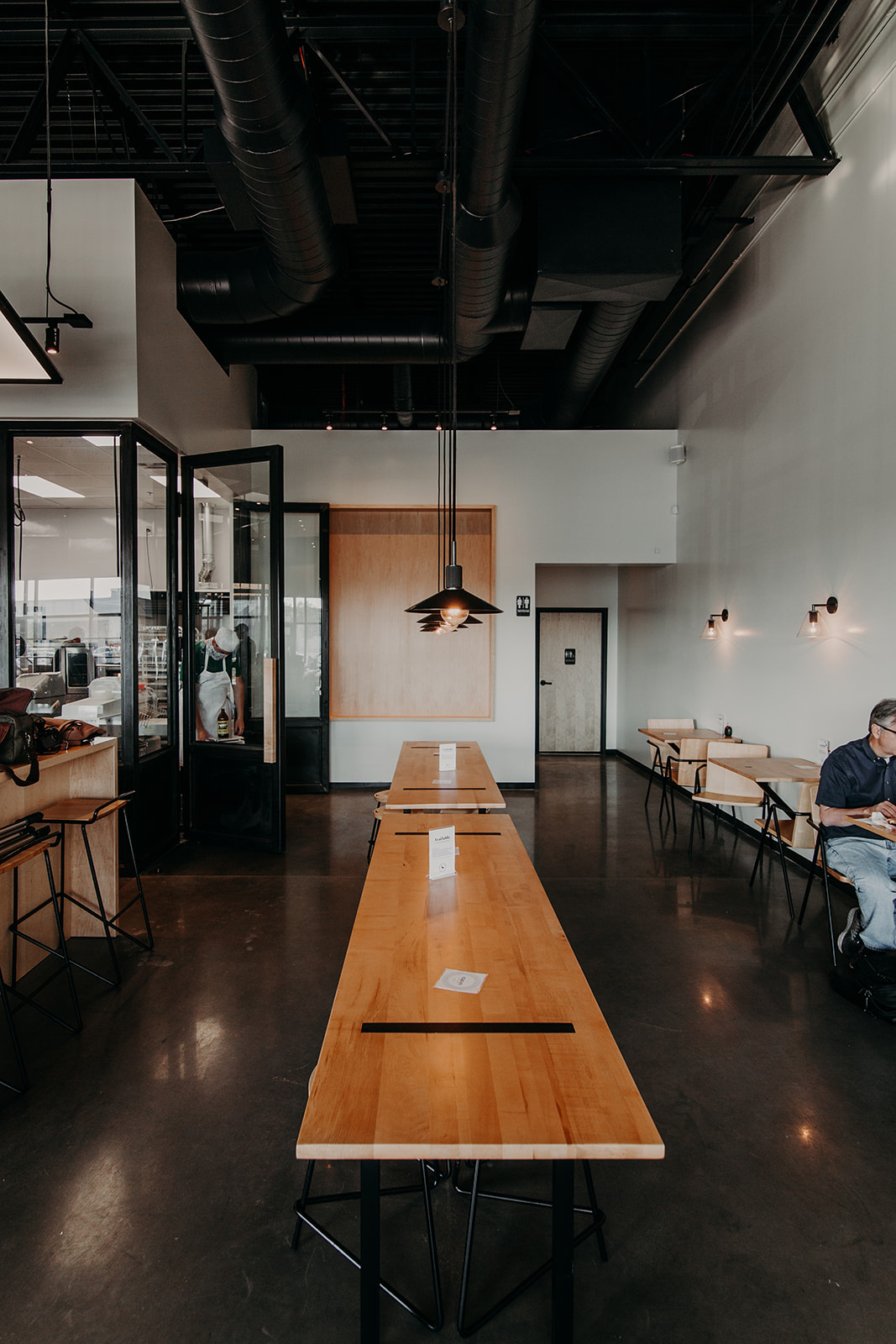 Said Goodlaxson, "The look is meant to be different polish levels of well-made industrial-quality materials, to emphasize the fact that we are makers."
Like Corvus's location at the Denver Tech Center, the space features lighting made from old factory windows over the bar, which in Littleton features a Synesso MVP Hydra espresso machine and Curtis G4 batch brewer paired with Mahlkönig grinders, and a Poursteady pourover machine pared with the company's first experiment using a Weber EG-1 single-dose grinder.
The same style of lighting also attracts guests' attention to the company's new bakery, called Fox and Raven. Helmed by Claire Czarnecki, the bakery aligns with Corvus's existing pursuits on the coffee side to highlight individual raw ingredients.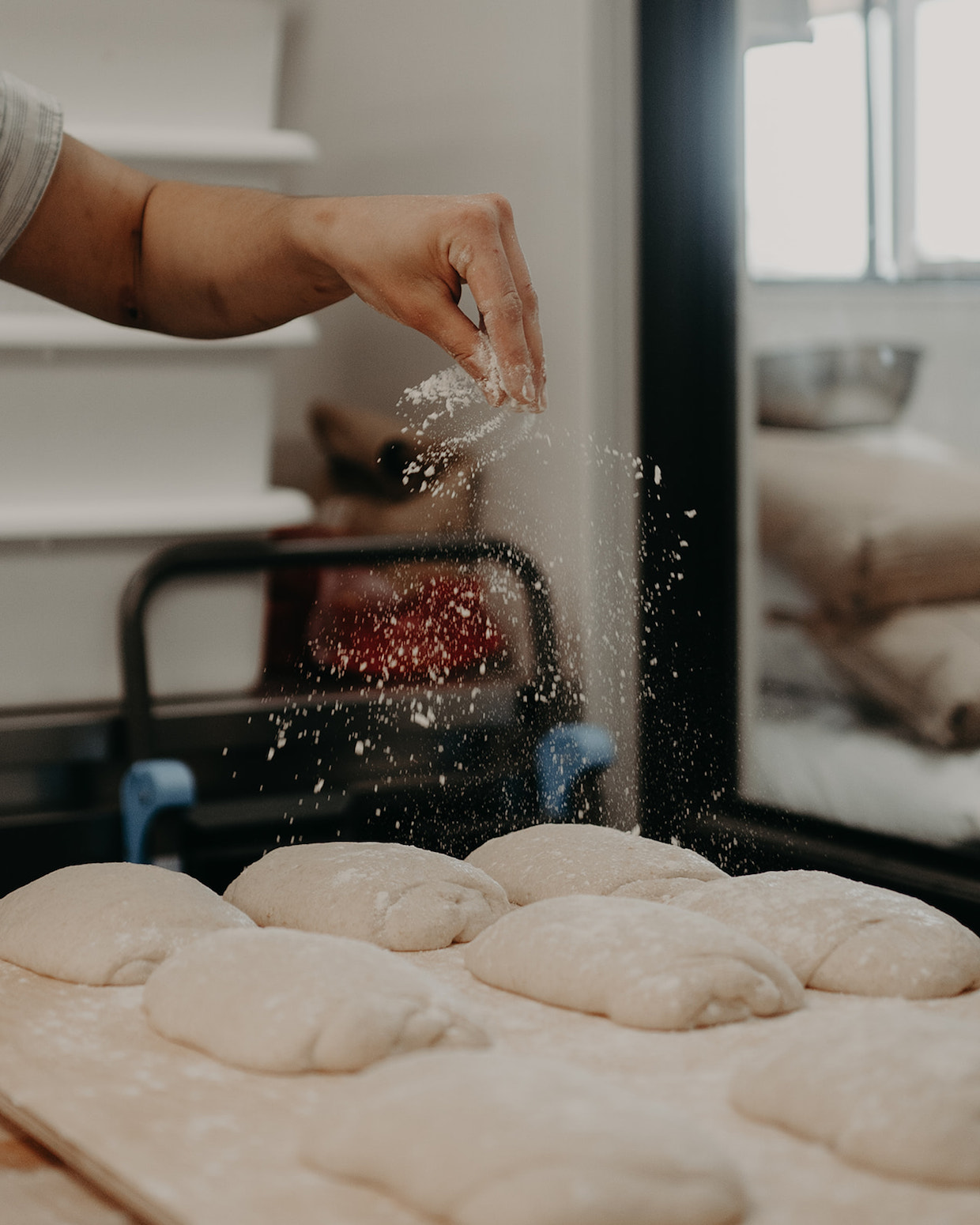 For Fox and Raven, this is exemplified by the rye, spelt, buckwheat, turkey red and scout 66 grain that is milled into flour onsite in equipment made by progressive Vermont milling company New American Stone Mills.
"I have always been most drawn to things like coffee, wine, chocolate, cheese, bread where it's less recipe-oriented — beer, for example — and more focused on a single raw product and the complex and nearly unharness-able processes that create complex flavors within that single product," said Goodlaxson. "This pursuit makes you think creatively along many points of the supply chain… Great bread and great coffee share this distinction."
The deep, seed-to-product focus on individual ingredients is also, for Goodlaxson, an act of rebellion against the destructive commoditization of staples of human consumption.
"All the problems in coffee in regards to price, quality, consumer understanding or misunderstanding, and deprivation of farmers' futures is due to commoditization," said Goodlaxson. "The turn from 'how efficient and cheap can we make this' to 'how good can this be' in both coffee and grain is one that not only is enjoyable and delicious, but rights a wrong in the world."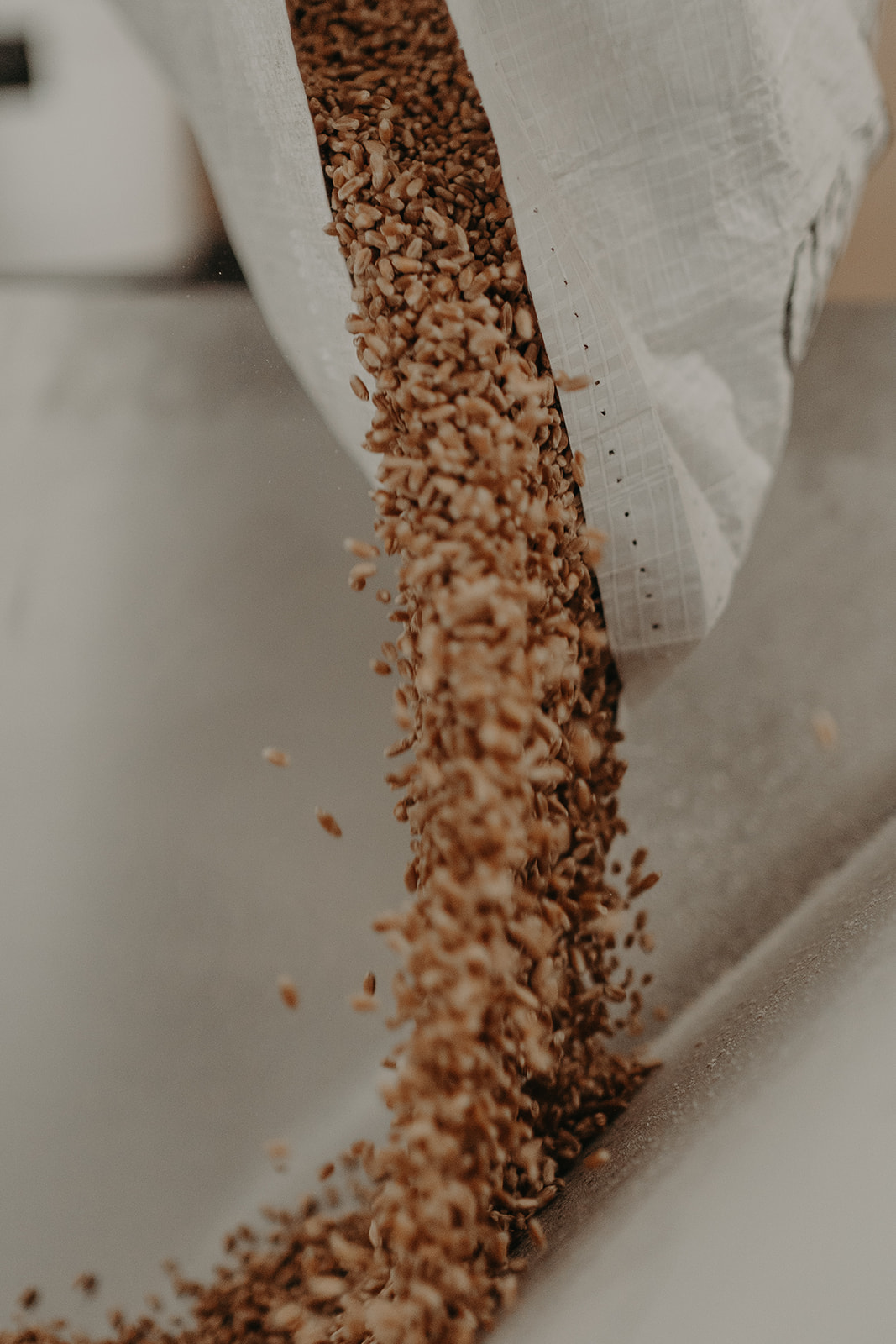 Fox and Raven will eventually start selling several fresh-milled flours, along with a brand of house jams made from bruised or weird-looking fruit that, while often considered unsellable at grocery and market stands, are otherwise perfectly good to eat. Those will be sold under the name Sad Fruit Jam.
Meanwhile, on the Corvus side, a new 10-kilo San Franciscan SF10 roaster lies at the heart of the new shop's Reserve Club, for which head roaster Jeremy Tosh will roast up to three high-quality coffees for limited releases each month.
Said Goodlaxson, "Reserves are all 90+, and need to be clearly 90+. Nothing on the line."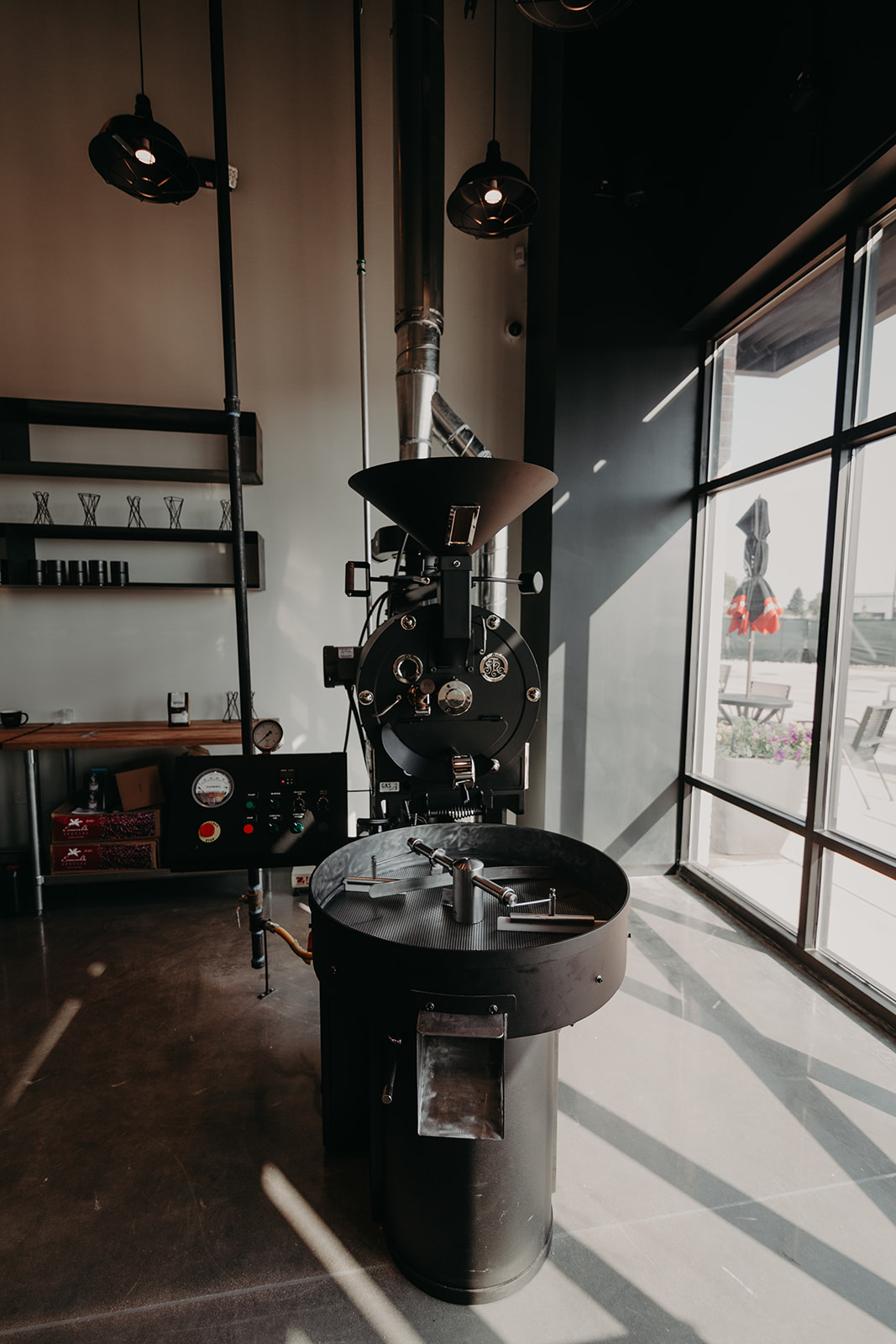 To complement all these new goings on while responding to the COVID-19 era, Corvus has also launched a subscription program. Going beyond the basics of automatic product replenishment, the subscription attempts to take drinkers on an informative journey towards the source of its coffees.
The current subscription offering, focused on Central America, features a washed but dry-fermented Guatemalan coffee, one natural and one honey-process coffee from Costa Rica, and a washed coffee from El Salvador. The next series will take subscribers into the Great Rift Valley.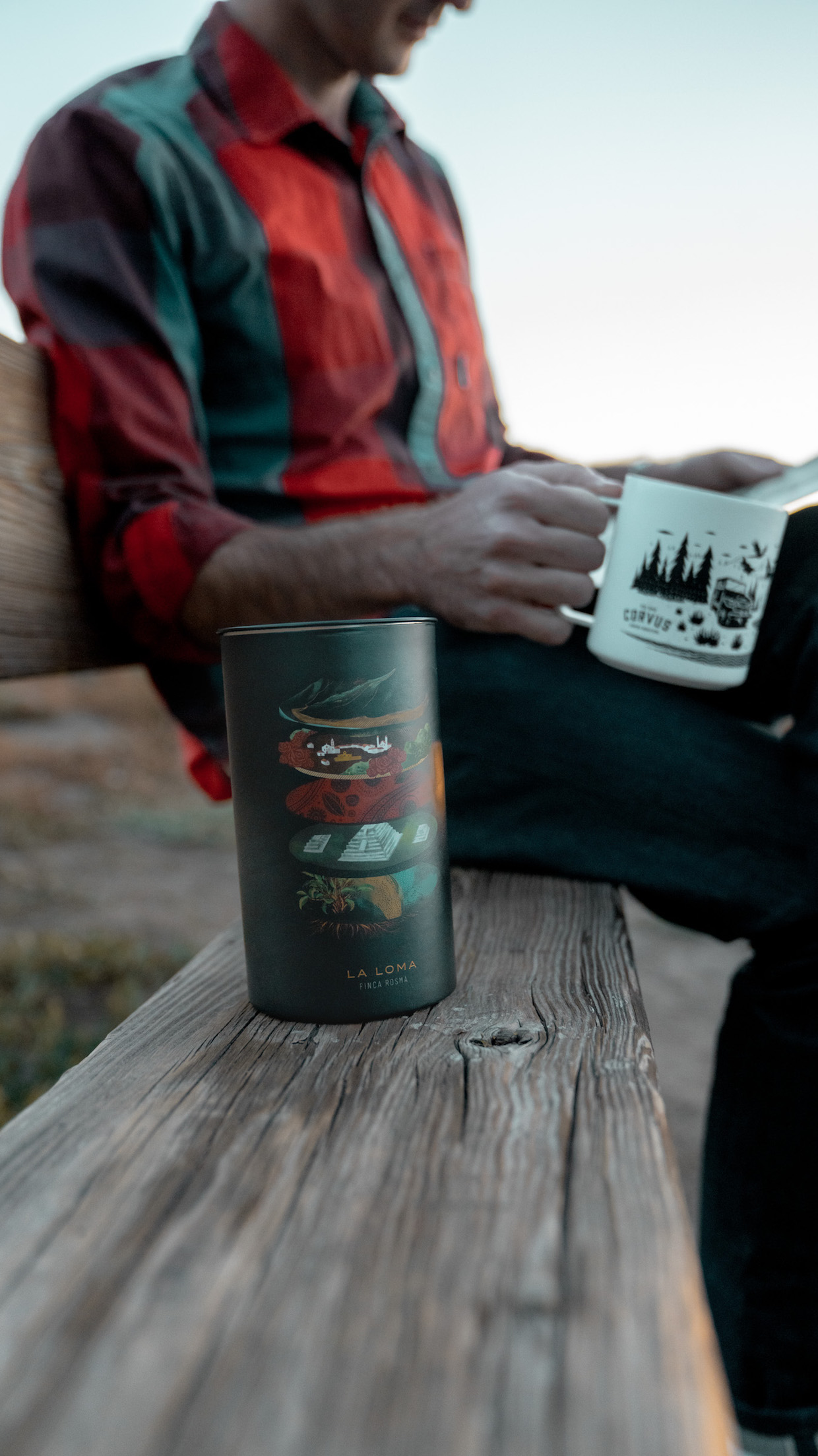 "The subscription in general has changed to provide insight into what we do best: Source coffee and tell stories about these coffees," said Goodlaxson. "It's changed from being a subscription about convenience to one that takes you through four months of a concept or origin, and highlights small lots, or unique origins we are trying to break into, and gives a more in-depth story behind both the concept and each coffee."
Corvus Coffee and Fox and Raven are now at 5846 S. Wadsworth Blvd. at Bowles Crossing in Littleton, Colorado. 
Howard Bryman
Howard Bryman is the associate editor of Daily Coffee News by Roast Magazine. He is based in Portland, Oregon.