Denver's Corvus Coffee Roasters has opened its second retail location, one that is remarkably and intentionally different from the company's flagship roastery and coffee bar. Corvus opened the new shop late last year in a new building within the Denver Tech Center (DTC) neighborhood in Southeast Denver, conceptualizing the shop around three Oji cold brew towers.
The Corvus team has been dialing in single-origin coffees in each of the slow-drip brewers on a rotating basis, currently including a black-honey-process from Finca Genesis in Costa Rica, a natural-process Guji from the Gigesa Estate in Ethiopia, and a washed Shakiso coffee from the Kayon Mountain estate in Ethiopia. The results provide the base for crafty alcohol-free coffee cocktails that highlight the qualities of, and distinctions between, each coffee.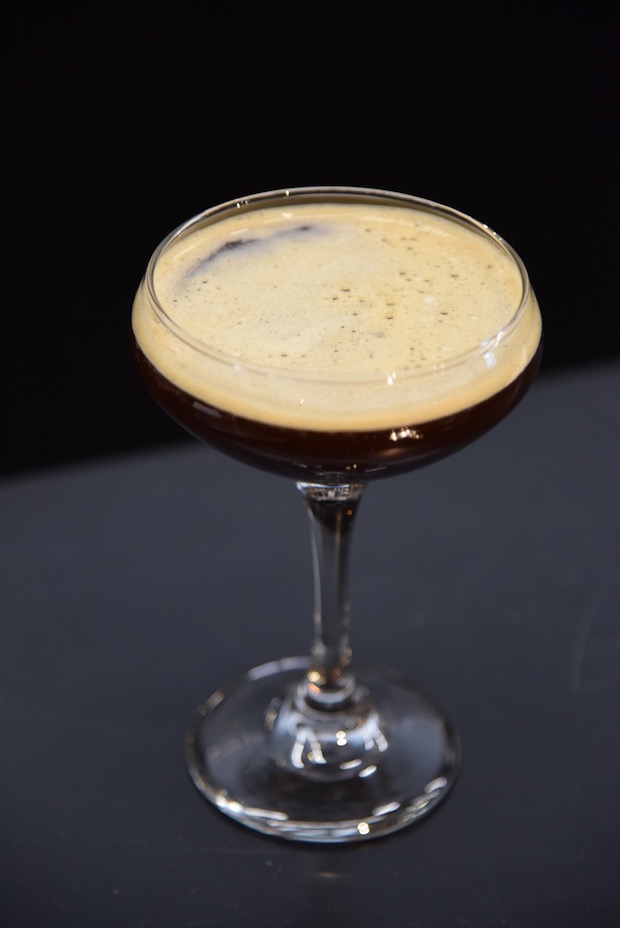 "The idea was to start to draw correlations in customers' minds between high-end spirits and coffee," Corvus founder Phil Goodlaxson told Daily Coffee News via email. "I feel that there is a lot of value in correlations like this, and they can be more powerful than presenting artisan coffee as just a new movement within the larger coffee industry. Getting people to relate to flavor in coffee like they would in spirits, beer, wine, etc., creates a smaller gap between where they view coffee in their life currently and where it has the potential to fit into their lifestyle."
Corvus' new spot also offers the roaster's barrel-aged cold brew on tap, in addition to individual single-origin cups from a two-group Alpha Dominche Steampunk brewer. A Synesso MVP Hydra espresso machine supports the traditional espresso menu.
The new shop also represents a bit of a design departure from the Corvus S. Broadway roastery. "The wood and steel look has been a bit polished and refined with custom furniture designed by me and implemented by Donnie at Rocky Mountain Table Co.," Goodlaxson said. "It was a fun challenge to think about a design not only for this shop, but create a design that can go forward in creating a 'Corvus Look' at shops as we expand."
Should Corvus expand on the retail front, it's likely that no two shops will be identical, even if they maintain some of that 'Corvus Look.'"
"The big question we wanted to answer with this shop was, 'As a leadership team, why would we go there?'" Goodlaxson said. "Essentially we wanted to ask ourselves what we could do within the context of a new location that would be different and unique enough to create a desire for anyone to go to that shop even if they have access to our coffees elsewhere. It's great to grow for the sake of selling more coffee, but it's far more exciting to create something fresh."
Corvus Coffee DTC is now open at 4925 S. Newport St. in Denver.
Nick Brown
Nick Brown is the editor of Daily Coffee News by Roast Magazine.