Opening at the height of the COVID-19 pandemic's first wave in Seattle's Columbia City neighborhood, Coffeeholic House has been offering a welcome slice of contemporary Vietnamese coffee culture.
"Growing up in Saigon, also known as Ho Chi Minh City, I think this is the vibe that we're trying to create — from the interior designs, the patterns in the store, to menu items, and a warm welcome," Chen Dien, who founded Coffeeholic House along with partner Trang Cao, told DCN.
Within the 900-square-foot cafe, the young couple behind Coffeeholic House have created a menu of Vietnamese phin-brewed specialty drinks along with traditional espresso-based drinks, using specialty-grade Vietnamese arabica and robusta coffee sourced from Brooklyn, New York's Nguyen Coffee Supply.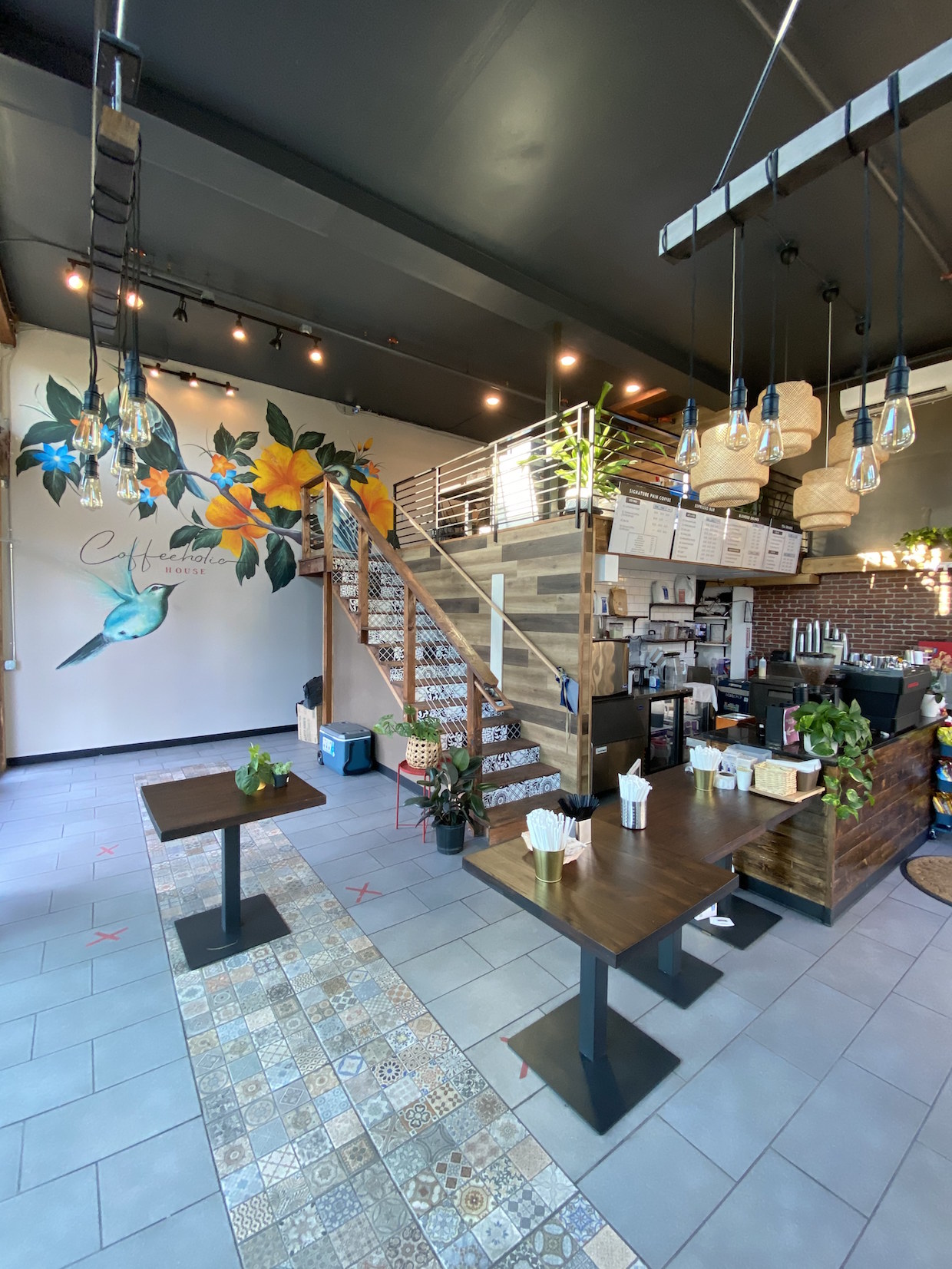 After working in coffee since their teenage years, Dien and Cao signed a lease on the Columbia City storefront in July of 2019. Following months of permitting, inspections and a meticulous buildout, the grand opening unfortunately coincided with the pandemic surge, and the shop opened with just takeout and curbside pickup.
"We have a lot of passion for running our own coffee shop," said Dien. "We decided to not let the global pandemic discourage us… We just did what we had to do."
Though Dien and Cao were the shop's only two employees, they managed to stay open every day of the week through the early days of the pandemic before closing for only one day in mid June to join a silent march and hand out water and snacks to supporters of Black lives and racial justice.
Said Dien, "As a person of color, I understand the importance of fighting for equality." 
Back at the shop, Dien and Cao continue to offer a menu that includes espresso-based drinks alongside drinks made through traditional Vietnamese phin brewing devices.
"Our best-sellers are the ube latte and Bac Siu," said Dien. There are also alternative drink options like a honey latte, a matcha latte, and blended drinks. The shop is also maintaining seasonal drink specials. Phin coffee drinks are crafted on customized black phin brewers that display Coffeeholic's name on the top.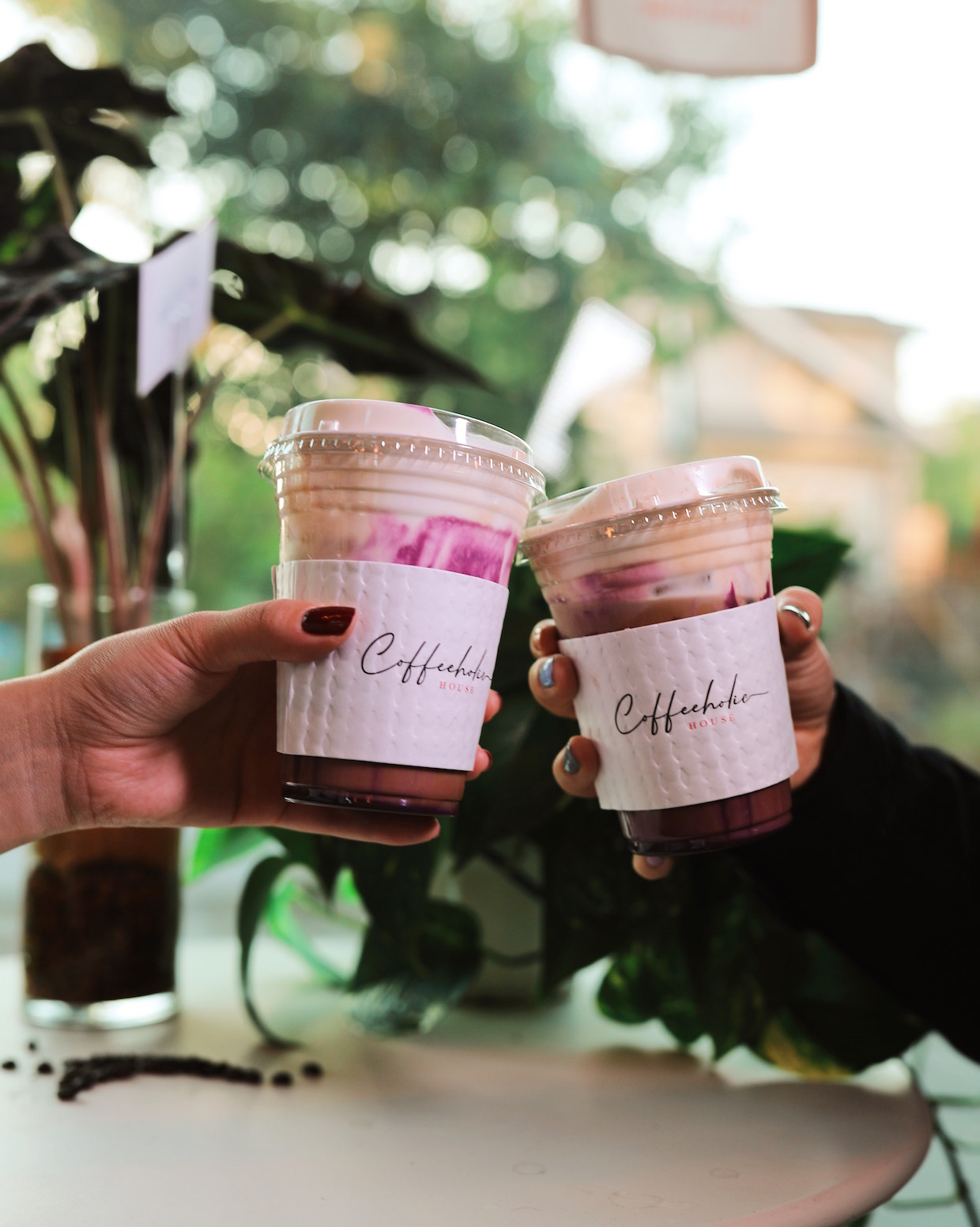 Though indoor seating is not yet possible, the interior design features hanging lamps made to look like Vietnamese silk lanterns, a painting of Vietnamese tropical birds and flowers, and black and white patterned paintings. And above the espresso bar is a small loft area with tropical plants and additional seating. 
Even as the shop has seen a steady flow of foot traffic during the pandemic, the owners are naturally looking forward to a time when guests can more deeply take in their Vietnamese-inspired surroundings.
Said Dien, "Coffeeholic House is supposed to be a cafe where people can sit down, gather around the table, watch the coffee drip and enjoy the good vibes." 
Coffeeholic House is located at 3700 S. Hudson St. in Seattle's Columbia City neighborhood. 
Craig Batory
Craig Batory is a writer, marketer and coffee professional working and living in Detroit.