The owners of downtown Jacksonville, Florida, coffee shop Urban Grind Coffee have launched a new coffee roasting business in St. Augustine called Screaming Peacock Coffee.
From the new 1,200-square-foot roastery, owners Craig and Stacey Goldberg can hear the screams of actual peacocks while turning out small batches of beans in their San Franciscan SF-25 roaster to supply Urban Grind and a growing wholesale business.
The new facility is located a stone's throw from Ponce de Leon's Fountain of Youth archaeological theme park, where the strange songs of freely roaming peacocks echo through the neighborhood.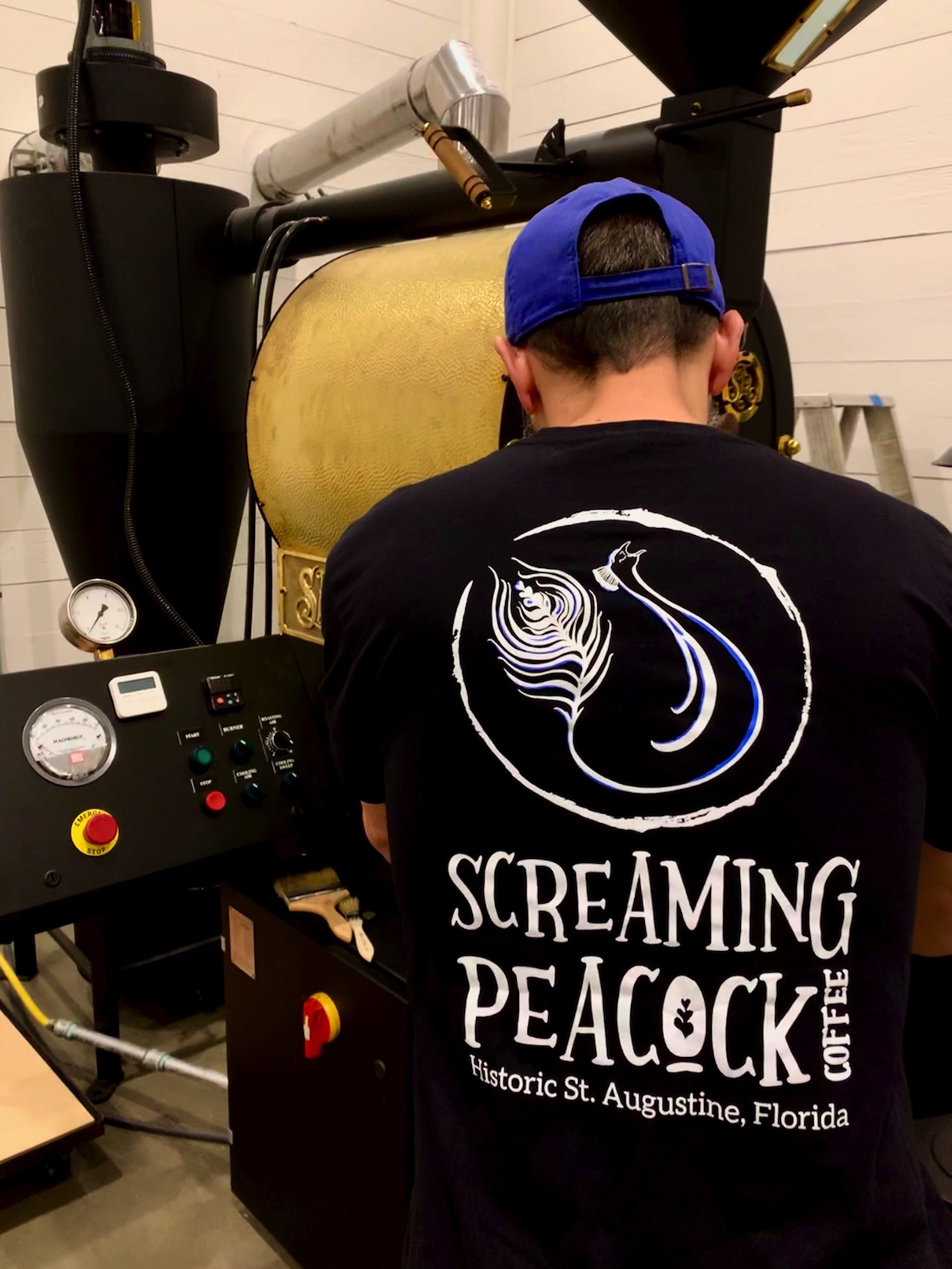 "We started searching for commercial space from north Jacksonville to Palm Coast, but like so many commercial spaces and warehouses, they lacked character," Stacey Goldberg told Daily Coffee News. "When we found this strange but hidden barn-like structure in the middle of historic St. Augustine, we knew we found our location."
Launching a roastery has been a long-simmering plan, according to Goldberg, who along with Craig entered the industry more than a decade ago.
"We always had the desire to expand into roasting," Stacey Goldberg said, "but timing is everything, and felt it was important to start on the retail side of the business first to better understand what customers enjoyed most about their coffee experience."
The Goldbergs' retail business began with a compact kiosk inside the Bank of America Tower in downtown Jacksonville that they bought and rebranded into the first location of Urban Grind. Five years later, they relocated the business into a larger storefront about a block away, where it bustled as a high-volume coffeehouse until recently.
"We made the tough decision back in March to close the business to protect the health of both our baristas and our customers," Goldberg said. "Thinking it would only be for a couple of weeks, we were surprised to find ourselves six months later with the doors still locked up tight. However, corporate offices are starting to reopen, and we are now looking to open the coffee shop back up in a couple of weeks."
The closing did at least provide an opportunity to shift focus onto the buildout, marketing and website development for Screaming Peacock. Sourcing green coffee through Royal New York, Craig Goldberg said the Peacock philosophy at the San Franciscan is a detail-oriented quest for consistency.
"Our initial goal was to roast the current single-origins and blends that made Urban Grind so successful over the last decade," said Craig Goldberg. "We started to supply coffee to Urban Grind just prior to the pandemic. At the same time, we launched sales beyond our own use, but only to our internal network of customers. Now that we've launched our website and marketing campaigns, we've started to provide coffee to online subscribers as well as wholesale partners outside of our initial network."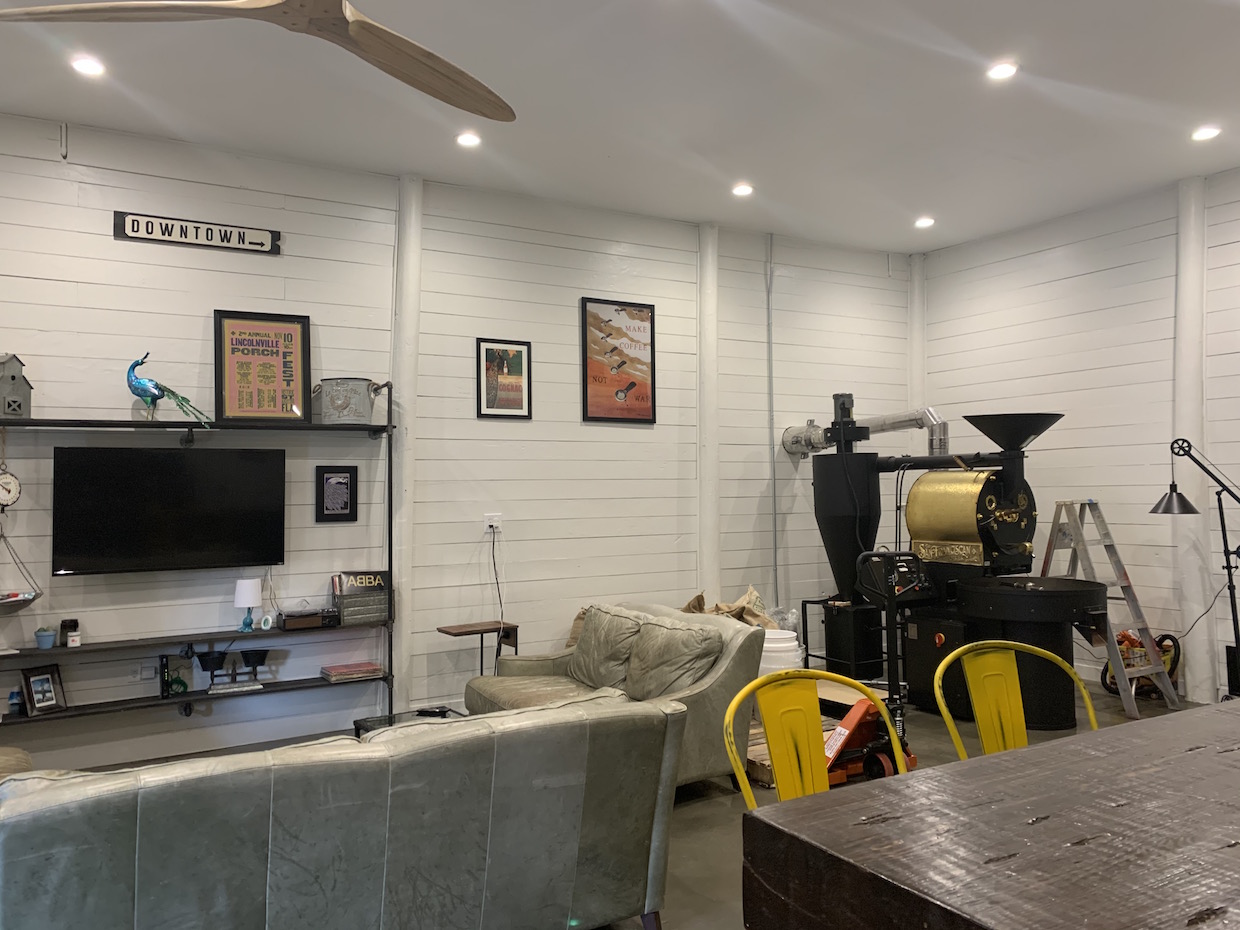 The Screaming Peacock roastery is located at 5 Sebastian Ave in St. Augustine, Florida. 
Howard Bryman
Howard Bryman is the associate editor of Daily Coffee News by Roast Magazine. He is based in Portland, Oregon.