Nothing concretizes an understanding of coffee — where it comes from and the work it takes to produce it — than a trip to an actual coffee farm.
This is why a Dayton, Kentucky-based coffee company with ties to Honduras called Unataza Coffee has made coffee tourism an annual tradition, giving coffee-curious customers an immersive excursion into the Honduran coffeelands.
The company tries to book its six-day, five-night adventures for the month of February to time it with the end of harvest season. The itinerary typically includes a long ride through the mountains, visits to Mayan ruins and cultural sites, and a day at the revered Copán coffee estate Finca San Isidro.
At the end of the most recent trip in late February of this year, the travelers returned just in time to avoid some serious complications.
"We all returned from such an amazing coffee adventure/retreat without knowing that two weeks later a lockdown across the country was about to start," Unataza Owner Alejandra Flores recently told Daily Coffee News.
While plans for 2021 remain paused due to the pandemic, the company has reason to celebrate as it passes the first anniversary of its brick-and-mortar retail shop in Dayton, near the banks of the Ohio River. Unataza celebrated the milestone last month with a "paella night party" inside the coffee shop, where it exclusively serves coffee grown by Honduran producer and friend Katia Duke on Finca San Isidro.
"We met through Facebook," Flores said of the personal and business connection. "[The] next weekend we called each other to share each other's projects. We instantly clicked, since we shared the same vision; no middle-person, and both showing the good coffee our beloved Honduras has."
From Honduras, Duke's green coffees are imported by Ally Coffee before making their way to a San Franciscan SF25 roaster owned La Terza Coffee in nearby Cincinnati. From there, the single-origin coffees make their way into Unataza-branded bags bearing the company's coffee plant logo in yellow with the blue of the Honduras flag.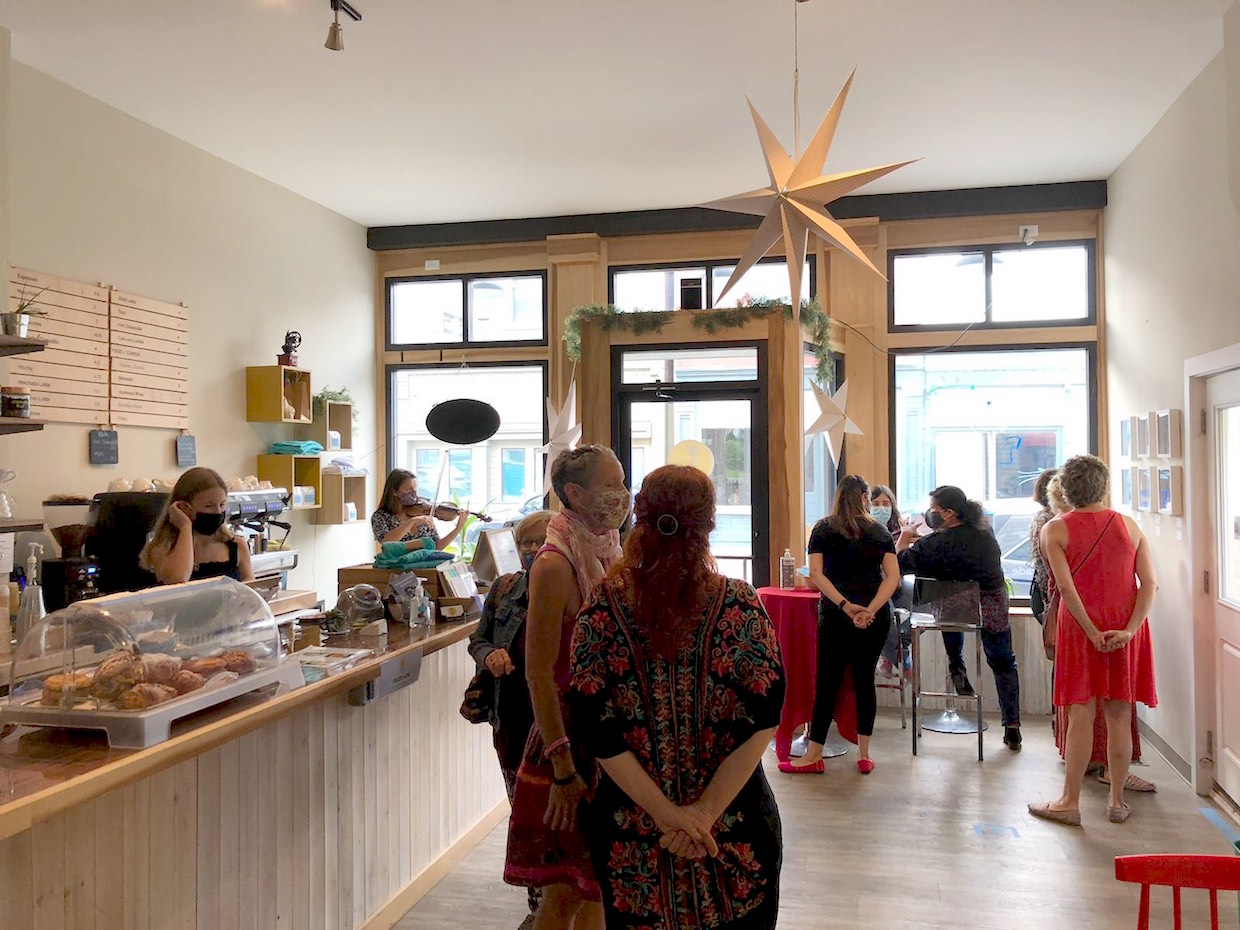 Inside the Unataza coffee shop, wood surfaces everywhere are brightened by a yellow wall mural that combines imagery reflecting the small Kentucky town, Honduras, Mayan culture and women that work in the coffee and textile industries.
The coffee shop also offers a small menu of Honduran-inspired dishes such as baleadas (a tortilla stuffed with fried beans, cream and cheese), plantain chips, and, in the colder seasons, sopa de res and sopa de frijoles.
Honduran-inspired drinks include a horchata made from scratch for drinking pure or in creative lattes, and the recent special Macarena Birthday latte, featuring ganache made with 70% Honduran cacao and spices.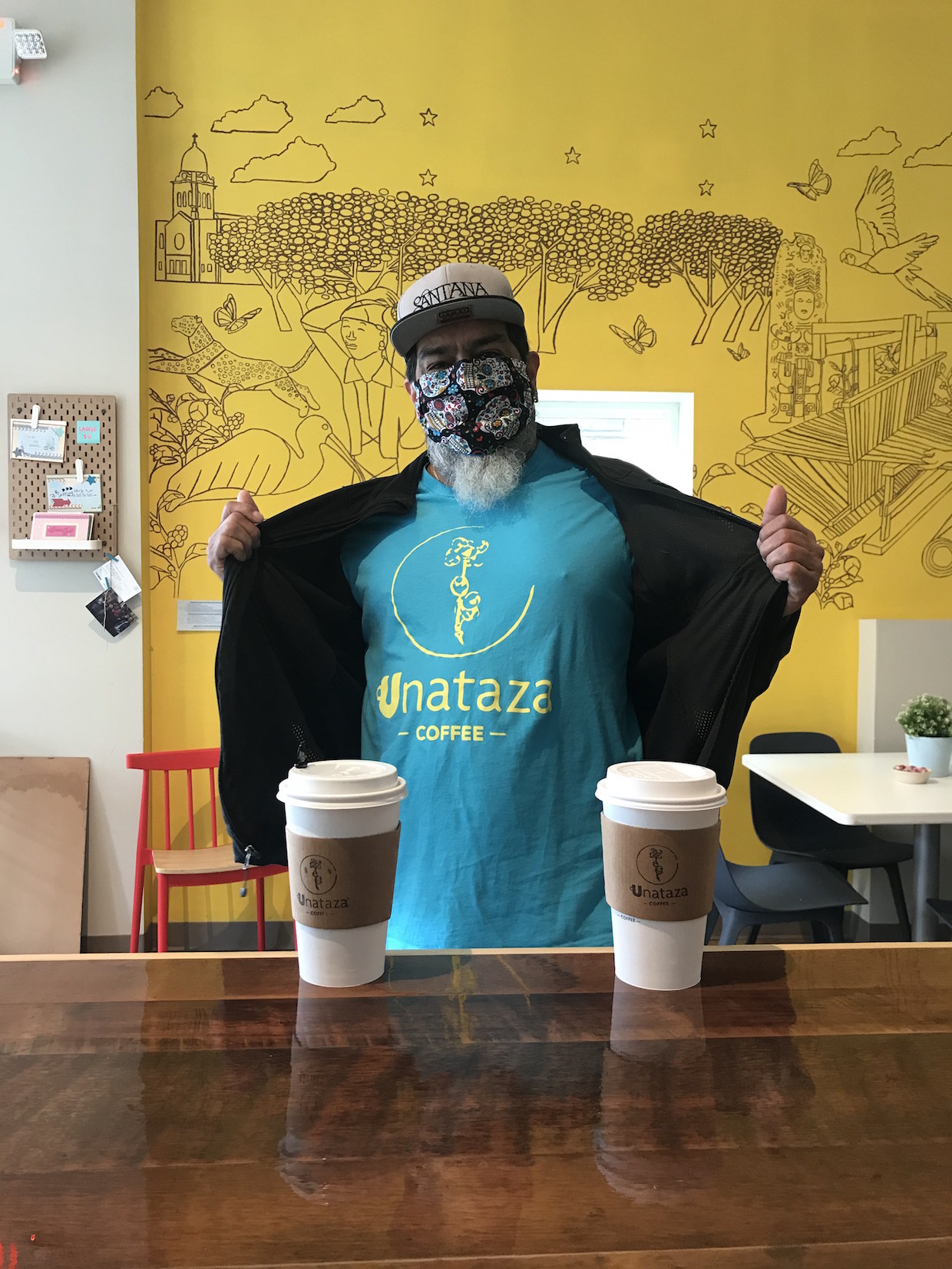 In the best of times, Unataza had live music in the cafe, as well as Spanish lessons and salsa dancing classes. The coffee-fueled language lessons now occur outside, around picnic tables set up along an exterior wall of the shop painted with colorful mural designs.
"We miss salsa," said Flores. "Hopefully February 2021 [it will return]. We are working towards a plan to be safe for everyone, following CDC guidelines."
Unataza Coffee is open now at 620 Sixth Ave. in Dayton, Kentucky.
Howard Bryman
Howard Bryman is the associate editor of Daily Coffee News by Roast Magazine. He is based in Portland, Oregon.