Italian espresso machine maker Wega has unveiled a new machine called the WBar, taking a colorful new approach to espresso functionality in a compact footprint. The WBar is expected to launch in the first half of next year.
The streamlined model consolidates its controls into a vertically oriented cylindrical column at each group that is dressed in an bright, anodized orange color. Backlit keypads on each cylinder provide four programmable buttons per group, plus an automated cleaning cycle activated by pressing two buttons at once.
"We think that this color gives a touch of sparkle to the machine," Wega Brand Manager Cinzia Pietrobon told Daily Coffee News. "Moreover, the orange is the color of creativity, an aspect that was fundamental in developing WBar."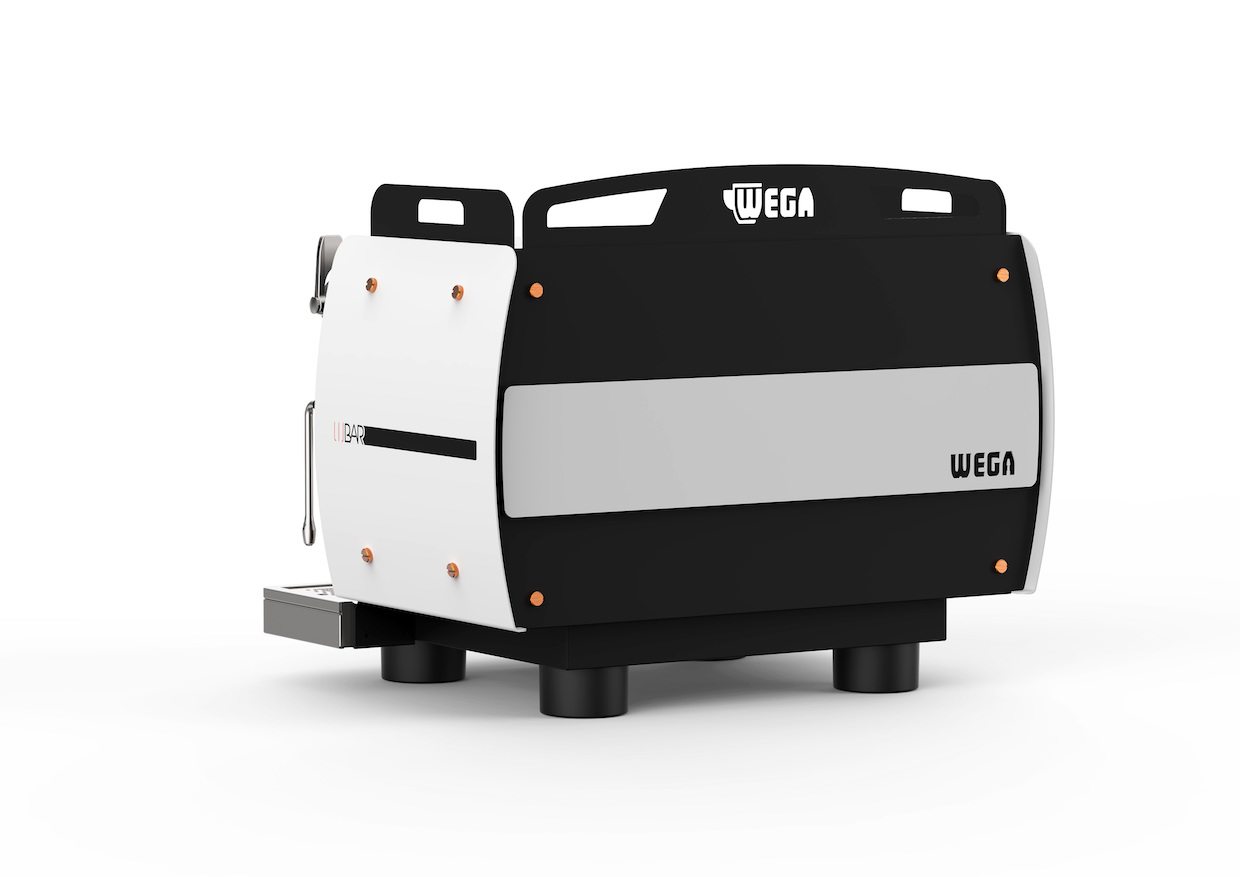 Wega's longtime design partner Delineo Design contributed to the machine's aesthetics. Custom group colors may be available for "top customers," a company representative said, although in general the model will only be sold with orange group columns.
"For the color choice, we followed a sort of hierarchy," Delineo Design Founder and CEO Giampaolo Alloco told Daily Coffee News. "We wanted to highlight the most important element of this machine, so we painted the groups a very vivid color, because it is there where the 'magic' of coffee happens, while we used more sober colors for the other parts. We chose the orange because it is a warm color that fit well in the coffee world."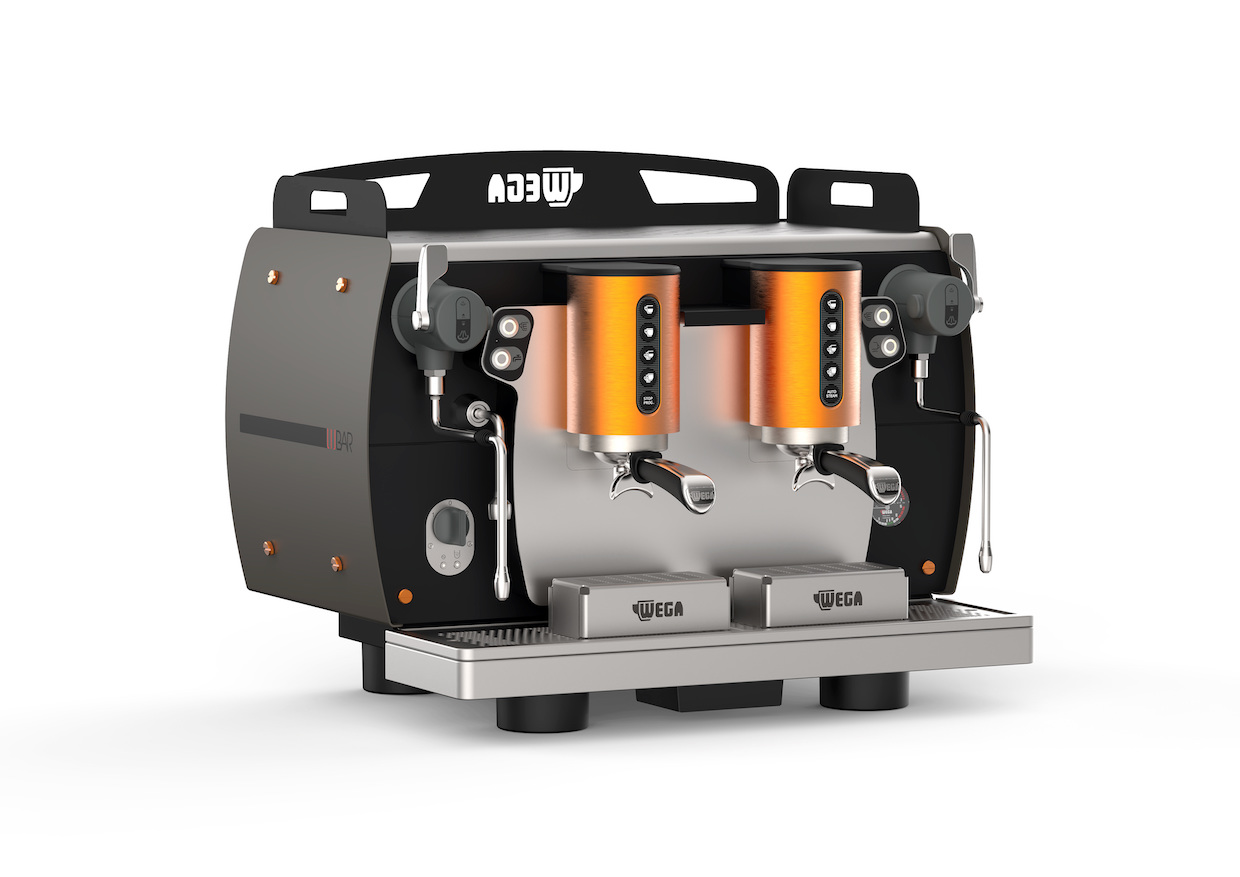 Simple shapes and a rounded case echo the geometric mood set by the groups, while sturdy, customizable  materials are also an intentional feature of the new machine.
"We chose the round shape because we wanted to design something different from the classic cubic shape that many other sheet metal machines have… WBar has a very minimal and adaptive design because we wanted leave free space to personalization," said Alloco. "In fact, its surfaces can be easily painted and customized with textures and finishes or with insertions of other materials. [Its] skin can adapt to any style, so from this perspective it has not any particular reference about artistic style or era."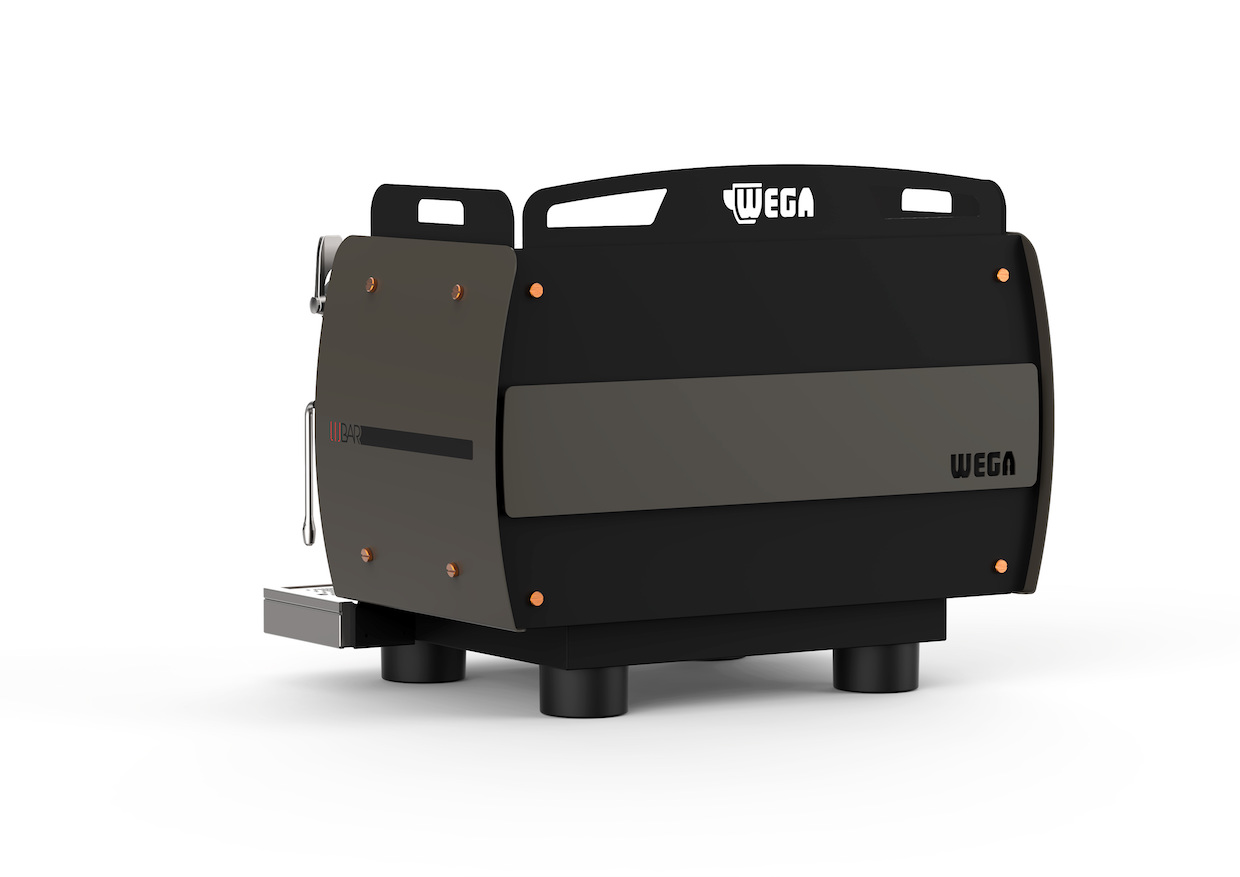 Part of Milan, Italy's Ryoma Holding Company, Wega aimed to minimize the WBar footprint on the counter compared to other Wega models, providing more space for customer interactions, according to the company.
The barista's work area is illuminated by a spot LED positioned between the groups, while the WBar's ergonomic steam levers offer either continuous flow or a single jet. Other standard features include adjustable cup heights and manual buttons located on the face of the machine for bypassing the electronic controls in case of emergency.
The company told DCN it is still determining its pricing for the WBar on the United States market. Sales are expected to launch in the first quarter of 2021.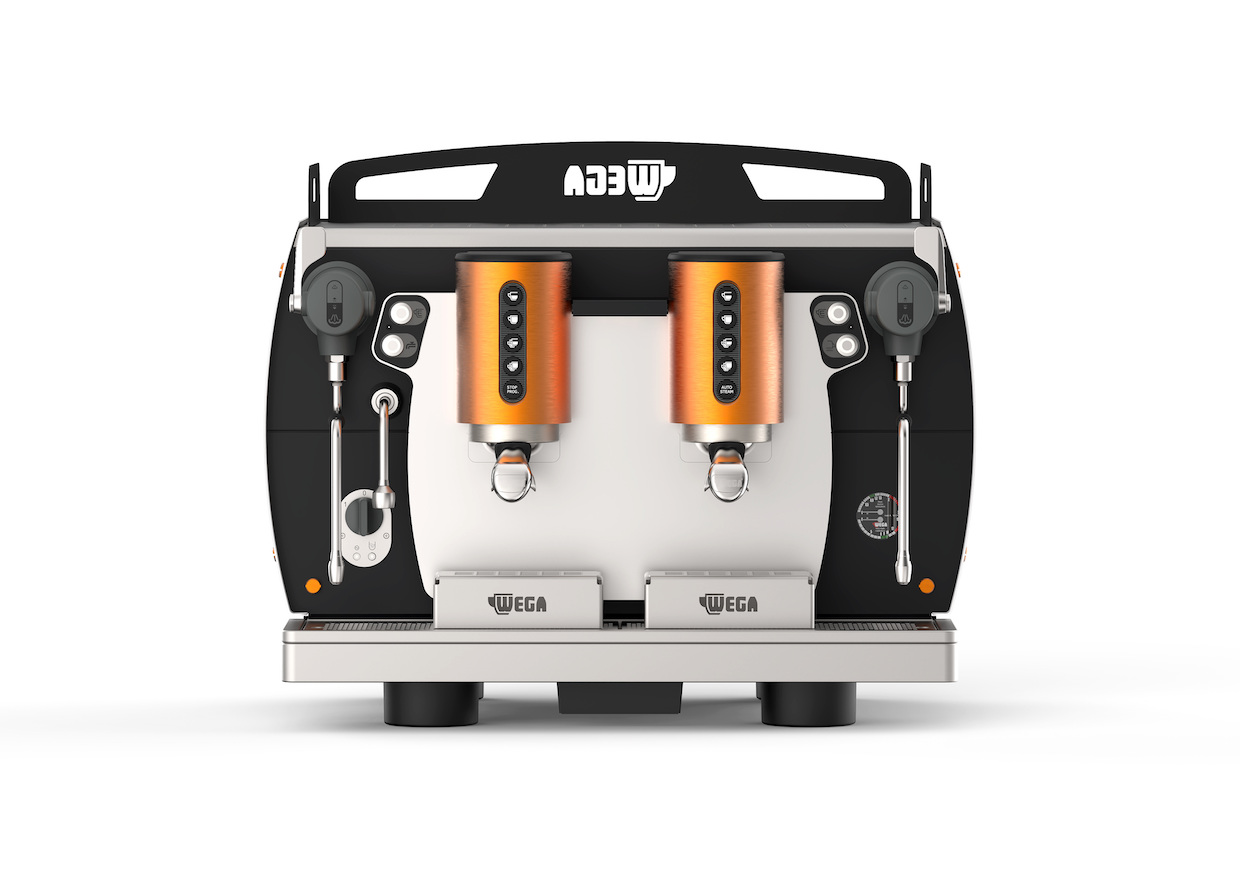 Howard Bryman
Howard Bryman is the associate editor of Daily Coffee News by Roast Magazine. He is based in Portland, Oregon.