Ladder Coffee Roasters has effectively doubled its retail presence in Spokane, Washington, this fall with the acquisition of fellow Spokane-based specialty coffee company Vessel Coffee Roasters plus another long-planned opening of its own.
The beautiful and well-equipped cafe on North Monroe Street opened by Vessel in 2016 now bears the Ladder name. That shop includes a 5-kilo Proaster roasting machine, and it has also become the Ladder headquarters.
"We have very similar mindsets on what we wanted to accomplish in the coffee industry," Ladder Coffee Founder Aaron Rivkin told Daily Coffee News on the long-running kinship between the two local companies. "Sean [Tobin, founder of Vessel Coffee] and I are really good friends and we've collaborated on different things in the past."
Rivkin said he initially approached Tobin with an offer this past spring at the early onset of the COVID-19 pandemic, at which time Rivkin said Tobin initially declined. However, about four months later, Tobin reconsidered, and has now moved on to focus more intently on developing his career in real estate. The financial terms of the deal have not been disclosed.
"His focus really is to build buildings for businesses to succeed in," said Rivkin. "Coffee was a fun side project for him, but his main heart is to see cities be developed with good buildings and good businesses moving into those buildings."
Vessel Coffee Head Roaster Evan Lovell is now Ladder's lead on green coffee buying and coffee product development. Those responsibilities now also benefit Ladder's third location, which opened only a week or two prior to relaunching the former Vessel location.
At north end of Spokane's Northtown neighborhood, the entirely new 1,500-square-foot cafe space opened in partnership with Canopy Credit Union, much like Ladder's second location that opened last year.
Inside that location, a sleek black-and-white interior bar brought to life with bursts of green from potted plants features a matte black 3-group Mavam espresso installation for walk-in orders and a La Marzocco Linea AV servicing a drive-through, paired with a variety of Mahlkönig and Nuova Simonelli grinders.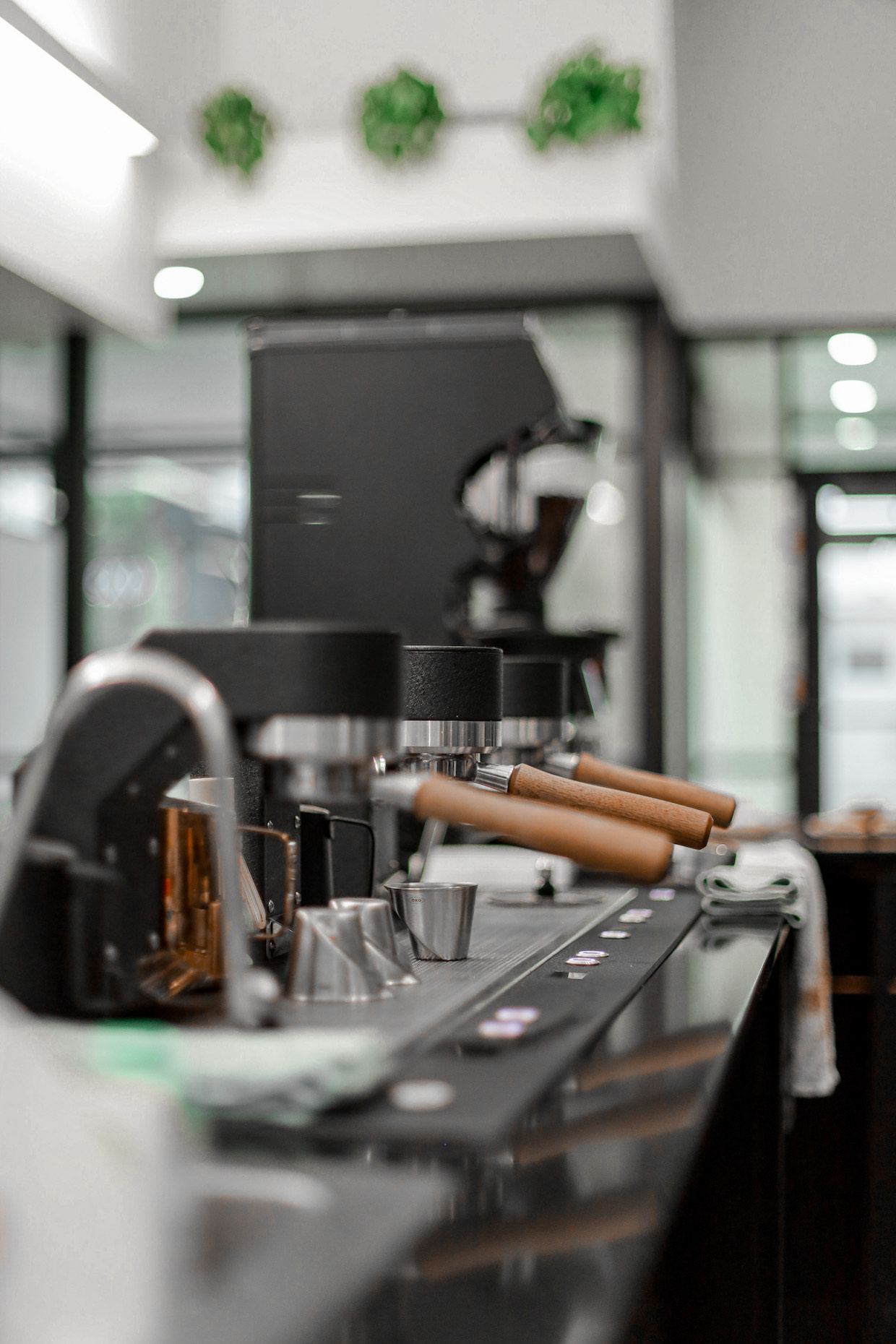 With production currently centered on the newly acquired Proaster, Ladder's preexisting Diedrich IR5 roaster will remain available to support growth in online and wholesale roasted coffee sales as the company attempts to perfect the balancing act of larger-scale roasting and retail.
"Year 2021 for us is going to be a year of systems and structure," said Rivkin. "We plan on really dialing in kind of the internal structure and systems of Ladder Coffee, so that when we grow outside of the state, we have systems and structure in place that make it a lot easier."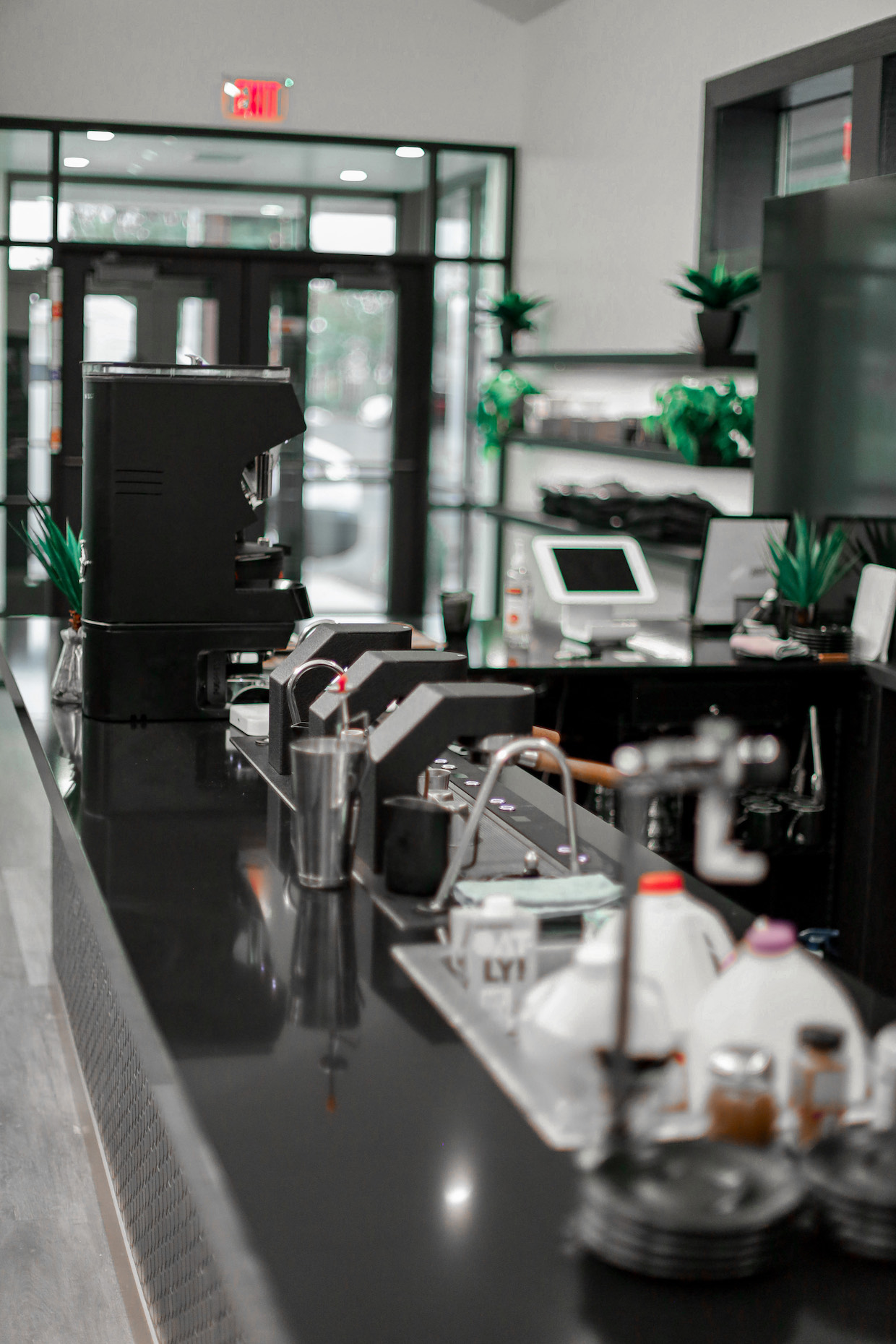 Ladder Coffee Roasters' third location is open now at 1212 W Francis Ave, and its new roastery cafe is located at 2823 N. Monroe Street, both in Spokane.
Howard Bryman
Howard Bryman is the associate editor of Daily Coffee News by Roast Magazine. He is based in Portland, Oregon.