The quirky Slovenian-born home coffee equipment and roasting company Goat Story has returned to the crowdfunding well for the Arco Grinder, an innovative combination manual and electric coffee grinding device.
The Arco is essentially a premium, compact manual coffee grinder that has the option of locking onto the Arco Power Dock that transforms it into a stationary electric grinder for home users. As of this writing, more than 1,000 backers of the Arco Kickstarter campaign have pledged more than $380,000.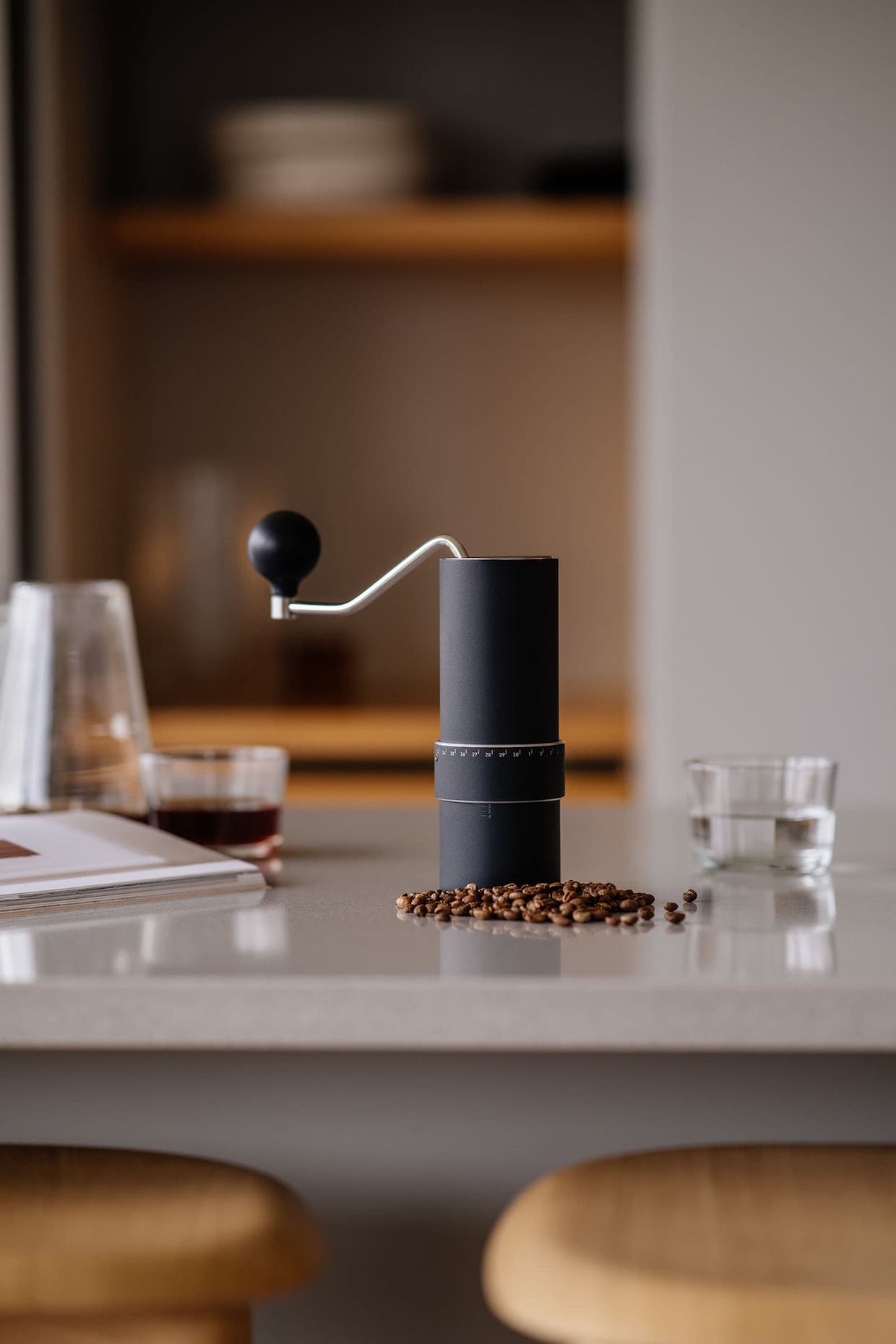 The Arco grinder's aluminum unibody design houses 47-mm nitrided steel conical burrs turned by a 10-mm-thick drive shaft held steady by ball bearings. Its magnetically secured catch cup holds a maximum of 50 grams of ground coffee, making the Arco essentially a single-dose grinder. For grinding by hand, users load beans through the top and then the handle attaches snugly onto the shaft with a hexagonal fitting.
For the electric experience, users twist the grinder into the aluminum power dock before loading single portions of coffee through a chute at the top of the dock. With the flick of a switch, the motor and belt-drive system spin the burrs at 360 RPM, generating a noise level of about 65 decibels, according to the company.
Creative product design has been a hallmark of Goat Story since its debut in 2015 with a horn-shaped Goat Mug, followed a year later by the G-Drip pourover and then the Bluetooth-connected Gina pourover/immersion/slow-drip coffee makers.
The bold, modern form of the flat-arch-shaped system partially inspired the Arco name, according to Goat Story Brand Strategist Dušan Matičič.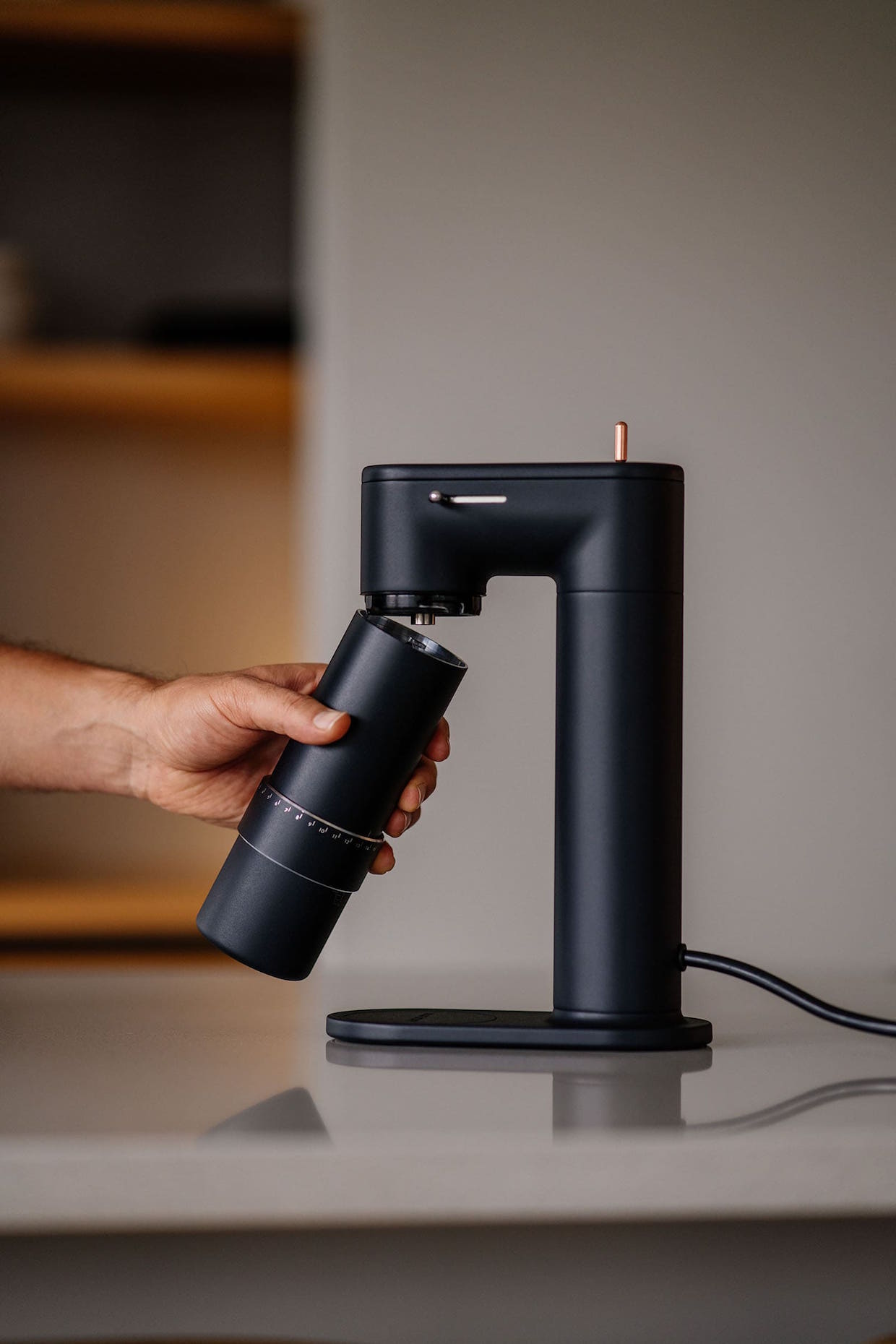 "The form itself also tells a story," Matičič told Daily Coffee News. "In architecture, an arch is a form that connects two separate parts, like two pillars in the colosseum, or two pillars in a bridge. In the world of coffee, this translates into an arch that connects the two worlds of coffee grinding: electrical and hand grinders."
An innovative adjustment system involves four vertical clicks for macro adjustments that jump from ranges the company suggests are appropriate for ibrik, espresso, filter and cold brew, with 30 rotational clicks at each macro setting, amounting to a total of 120 total settings. The Arco catch cup also fits  onto 58-mm portafilter baskets for easy transfer of coffee ground for espresso, a feature that may come in handy for future Goat Story releases.
Said Matičič, "We have a few more really exciting new coffee projects in the pipeline, as we are trying to cover every brew method with the accompanying gear."
Another new step for the company is a roasting operation that took shape last year when a Ikawa Pro sample roaster and a Diedrich IR12 came to life inside a roughly 500-square-foot space behind a glass door in the center of the Goat Story office building in Ljubljana, Slovenia.
The first products to come from that Diedrich were the company's house-roasted, pre-ground filter bags intended for use with its cold brew kit. The first Goat Story whole-bean roasted offerings rolled out in March, with Matičič taking the lead on sourcing, roasting profiling and quality control.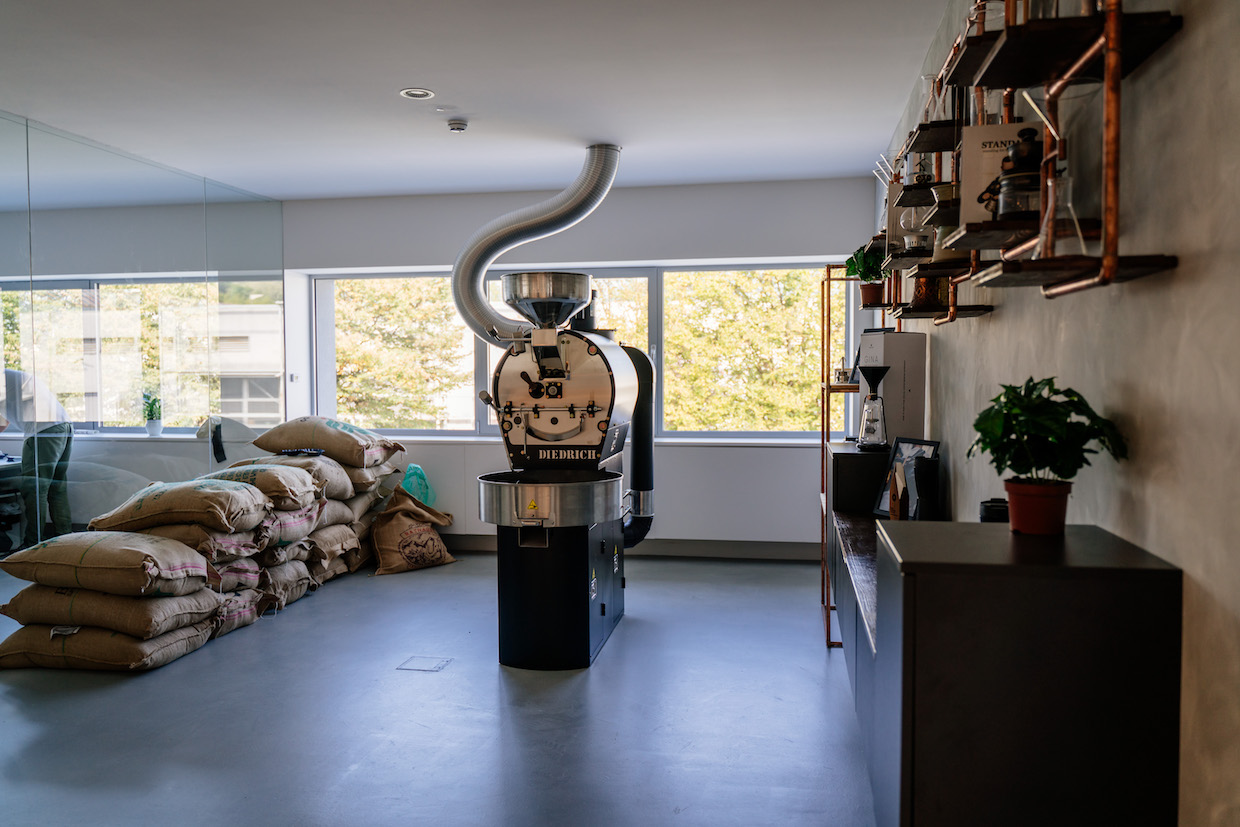 "You could say that corona actually helped our coffee business to a good start, as it was at that time that people turned more and more to online purchases for everything — coffee included," said Matičič. "[Before] March 2020, I roasted [a total of] about 350-kg of coffee. At the end of 2020, we're at approximately 5 tons."
Matičič said the Goat Story approach to roasting is by no means a case of following the herd. Rather, the goal is to determine roast profiles that balance peak flavor, origin character and flexibility when it comes to brew methods.
"You could say that most of the coffees are omni roasts," said Matičič. "I believe that with a proper profile, you can brew a kick-ass filter and espresso with the same coffee — especially with espresso 'standards' changing in the last decade or so… The bottom line is, I don't care much for trends or what other people say we 'should' be doing. I don't want to make an ultra-light roast just because it's trendy. If it tastes great that way, OK, I'll roast it super light. But if I see that I can pull so much more flavor out of it if roasted differently, then I'll roast it my way."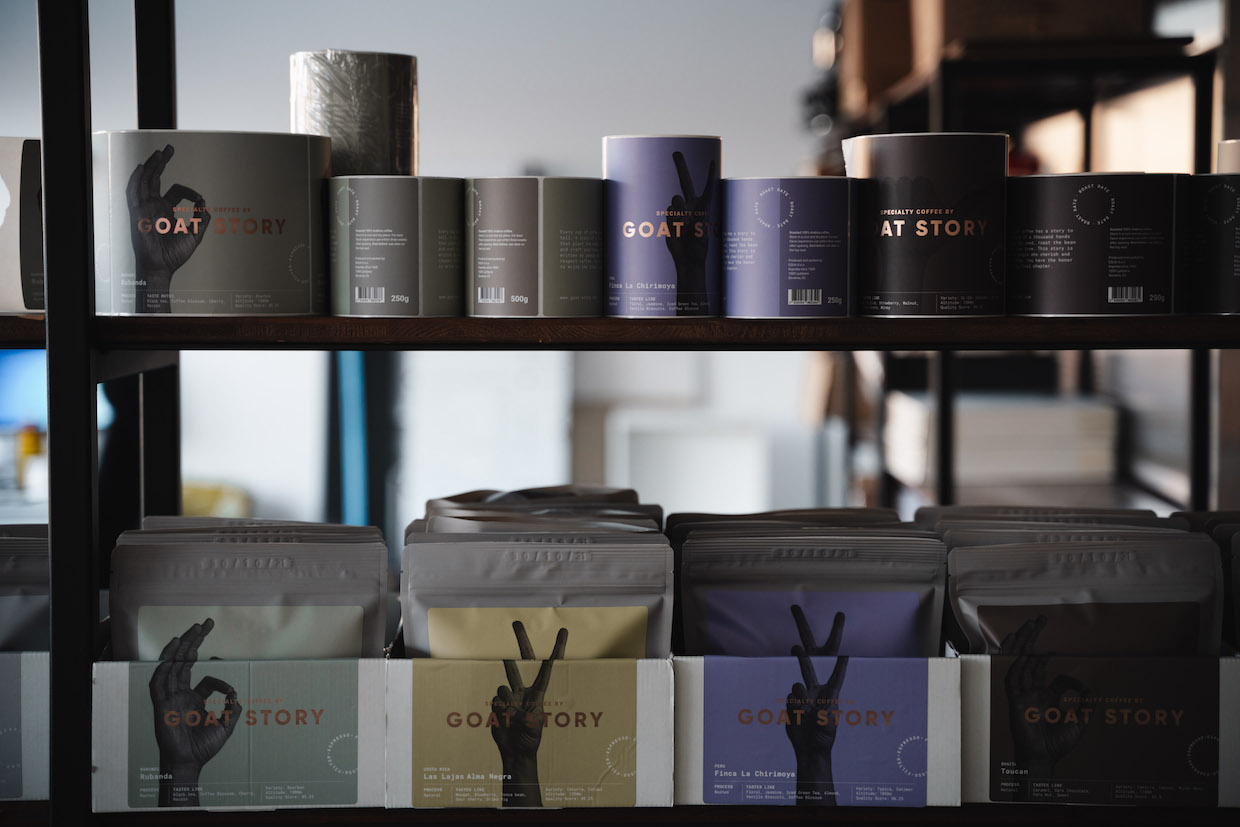 The Arco manual grinder alone will carry a retail price of $250 after delivery to backers in June 2021. The complete package of grinder and power dock will cost $499, with discounts available to backers of the Kickstarter campaign.
Howard Bryman
Howard Bryman is the associate editor of Daily Coffee News by Roast Magazine. He is based in Portland, Oregon.