A new coffee company called Importin' Joes has launched to form a two-way conduit between South Bend, Indiana, and Ethiopia, while effecting positive social change at home and abroad.
The Black-owned company imports a variety of Ethiopian coffees for roasting and selling online and for personal deliveries to homes around South Bend. A substantial share of proceeds will be invested in a forthcoming international NGO aimed at addressing the problem of child homelessness in Ethiopia, the company told DCN.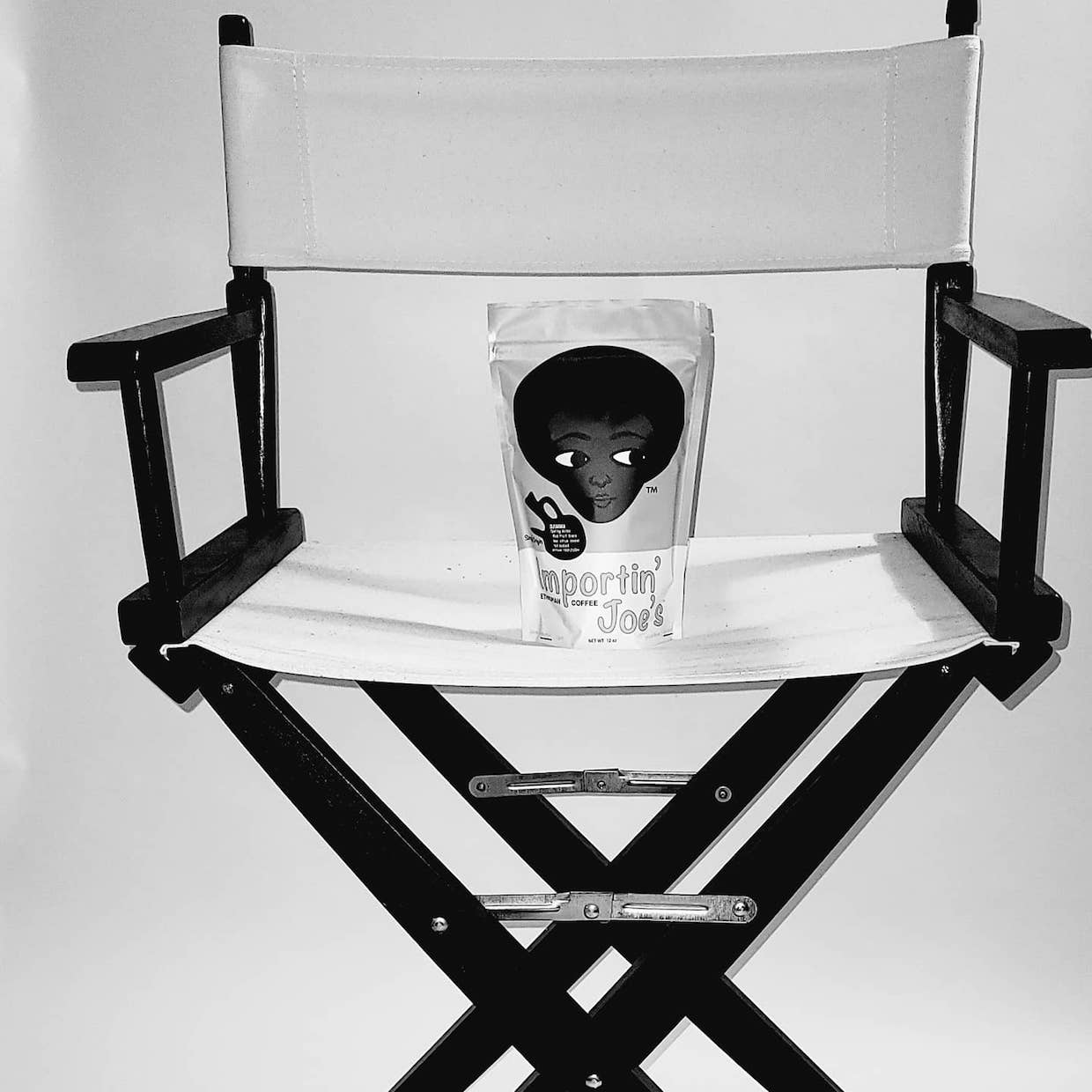 Importin' Joes Founder and Co-Owner Joseph Luten said that after spending time in more than 20 countries around the globe, it was his time in Ethiopia that forever changed his life. It was there that he also met his now wife and company co-owner Afomia Luten.
"It's about nine, 10 o'clock at night, and you see these little babies, no more than six or seven years old, they're out walking on the street," Joseph Luten told Daily Coffee News. "I began to do some research and I discovered that there were over half a million homeless kids living on the street in Ethiopia at any given time. My heart was devastated."
Moved by the culture and flavors of daily Buna coffee rituals, Luten was also able to discover the variety of flavors Ethiopian coffee had to offer. As development of the company began in earnest and Luten bounced back and forth between Ethiopia and the United States establishing the logistical and supply chain, he sat for cuppings of coffees from Yirgacheffe, Sidamo, Djima, Guji and other regions to determine a portfolio of coffees to please all tastes.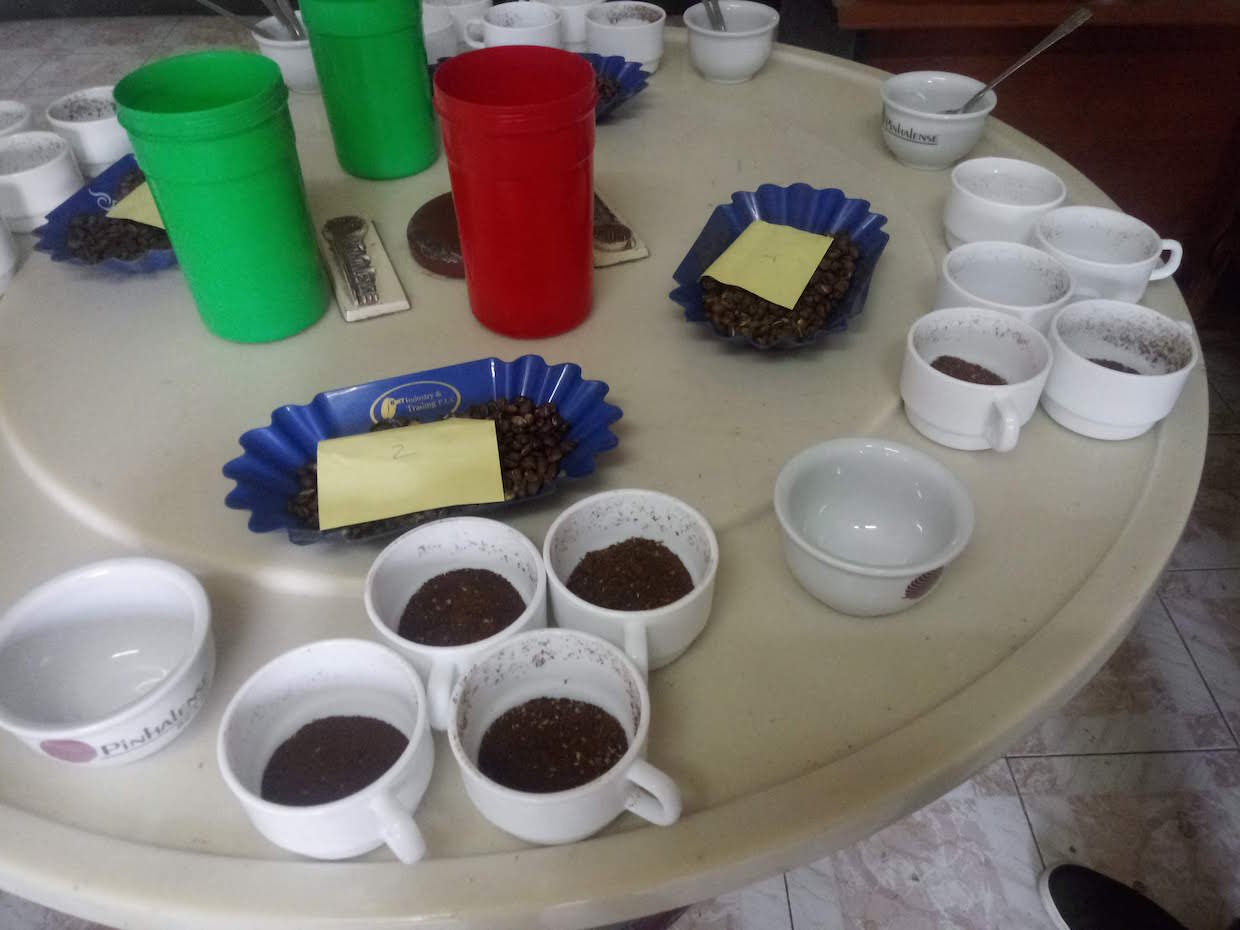 "We've had to find a way to replicate and offer certain characteristics to the customer that they'd been familiar with, but at an elevated experience," Luten said, adding that some Ethiopian coffees may lend themselves better than others to a classic Sumatra profile with which customers may already be familiar, for example. "Ethiopians are a lot crisper, a cleaner version of that. Djima holds itself well up against heat, retains its characteristics and are actually enriched when you take them a little bit darker, so we do a dark Djima and a lot of its beautiful, earthy notes come out to play."
For roasting, Importin' Joes partners with Hans Westerink, owner of South Bend bean-to-bar chocolate company Violet Sky. Westerink roasts coffees for Importin' Joes in the same San Franciscan SF-25 roaster he uses to roast cacao for his chocolate company.
"Minority-owned businesses don't always have access to substantial funding or other financial resources, so we had to be creative in our approach [to roasting]," Luten said of the partnership. "I actually went to middle school with [Westerink], and I randomly met him again at a restaurant. His mom was my seventh grade homeroom teacher. He had just gotten a new roaster; we hit it off and went from there."
The nascent NGO, which is still navigating the legal process of registration, will be called The Habesha International Network for Kids, or THINK of Ethiopia, Luten said. The organization thus far includes an IT professor in Saudi Arabia, a civil engineer in Ethiopia, PhD students at Notre Dame as well as other faculty and alumni from Notre Dame and Yale University.
The group plans to pool its collective expertise and lean on professional networks as it works towards housing solutions and education for 15-20,000 homeless orphans in Ethiopia, while providing vocational and technological training to try to break the cycle of poverty.
Importin' Joes will donate 25% of its proceeds to the cause in Ethiopia, while another 5% of proceeds will be directed to domestic social justice causes, in support of the community where he lives.
"There are a lot children in our city who are being killed every day," said Luten. "Coming from the South Bend region, hopelessness and despair is something that runs rampant, and it's unfortunate. That's why we put a focus on economic stimulation and job creation; an opportunity to bring the troubled kids off the streets to learn how to make chocolate, to learn how to roast coffee, how to merchandise and market and all of these various components of entrepreneurship. That's something that's critical to us as well — investment in our children here at home."
Howard Bryman
Howard Bryman is the associate editor of Daily Coffee News by Roast Magazine. He is based in Portland, Oregon.