A little sneaker and sports apparel brand called Nike has jumped two full feet into 2021 with a swoosh of coffee-focused footwear.
The most recent of these also has the longest history, as the legendary Nike Air Force 1 is receiving a "Coffee" color treatment, according to Hypebeast and a number of other sneaker news sites.
To coffee-heads, the most glaring visual reference is the "roast date" stitched into the sides of the shoe's flanks that recalls the roast date on a bag or box of freshly roasted and packaged specialty coffee. The words "Roasted by Nike, Inc." appear above a "lot no." that references the Nike headquarters zip code above a seasonal date.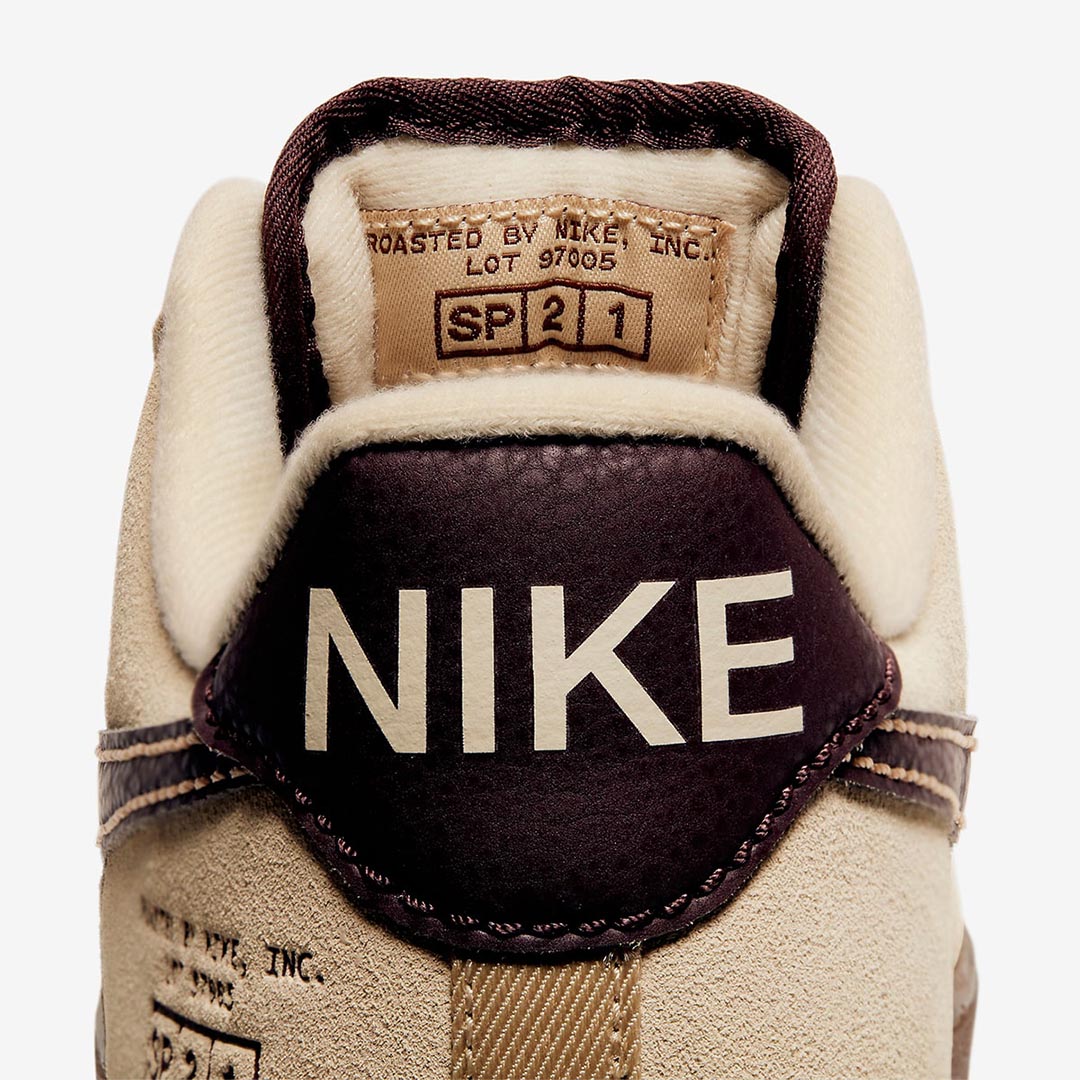 To borrow some coffee terms, the new shoe's color palette features the iconic Nike swoosh and heel tab in a relatively deeply developed roast range, pushing well past first crack, perhaps into full city or full city plus range (colorometers not included). Parts of the tongue, heel tab and horizontal lines in the insole tend to skew a little lighter, while all the browner elements are awash in various shades of frothed, mixed milks.
An original illustration depicts a milk-colored cat peeking out from what appears to be a Nike-branded latte ceramic mug.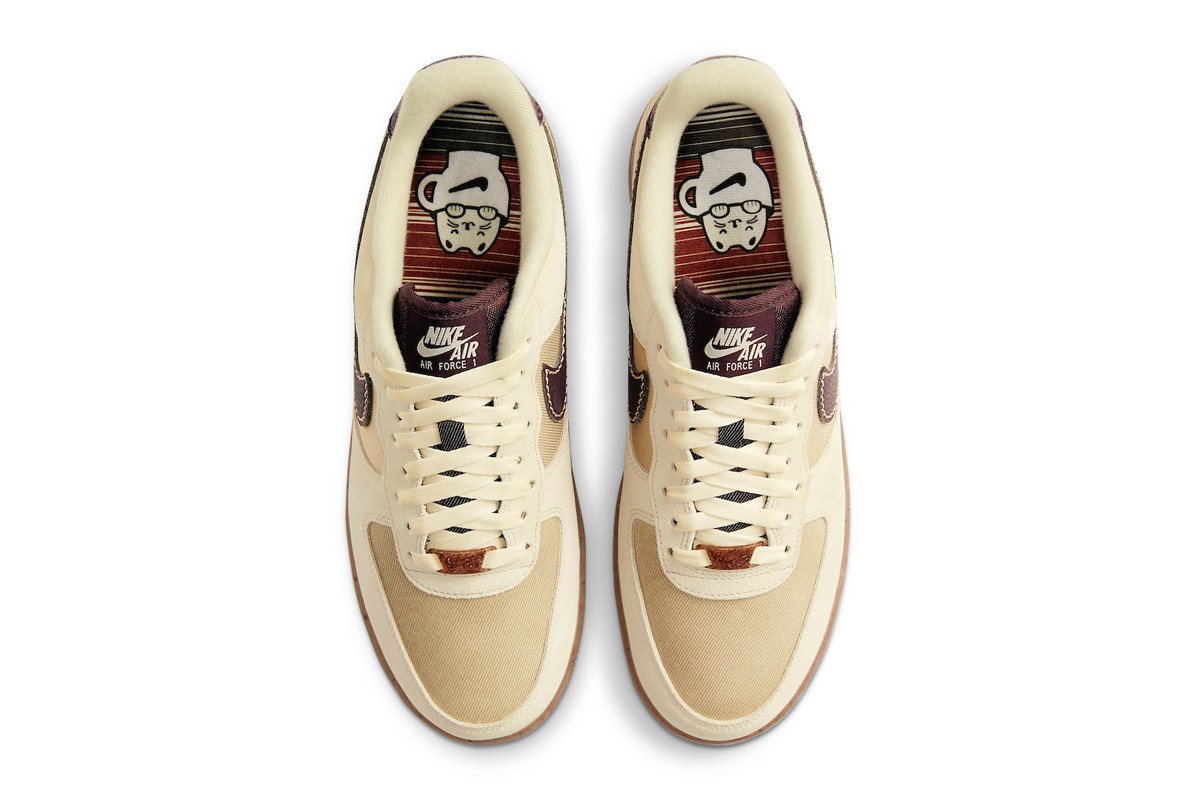 Introduced in 1982 as the first Nike shoe featuring the brand's "Air" technology, the Air Force 1 continues to feature nitrogen-pressurized air inside of a membrane designed to provide extra cushion and bounce, although it seems an opportunity to tap into the nitro cold brew category has been missed here.
The Air Force 1 "Coffee" follows a coffee-centered release in Nike's iconic Daybreak silhouette, according to Sneaker News, House of Heat and others, as well as a women's only "Coffee" edition of the Air Max 97 SE.
Both of those models feature the same cat-in-a-mug drawing and an overall darker palette described by Nike as "Wheat/Mahogany/Grain" — a combination that screams pastry case.
No official release date has been announced for any of Nike's new coffee offerings.
Nick Brown
Nick Brown is the editor of Daily Coffee News by Roast Magazine.