A new BIPOC-owned specialty coffee company with a strong social impact commitment called BLQK Coffee has emerged in Los Angeles, focusing on coffees sourced from African countries packaged in sharp black bags.
Co-founded by former NFL running back and fitness entrepreneur Justin Watson and fellow Angeleno, minority stakeholder Ritchie Tuazon, BLQK is pledging to deliver a whopping 25% of its profits to social justice initiatives and organizations.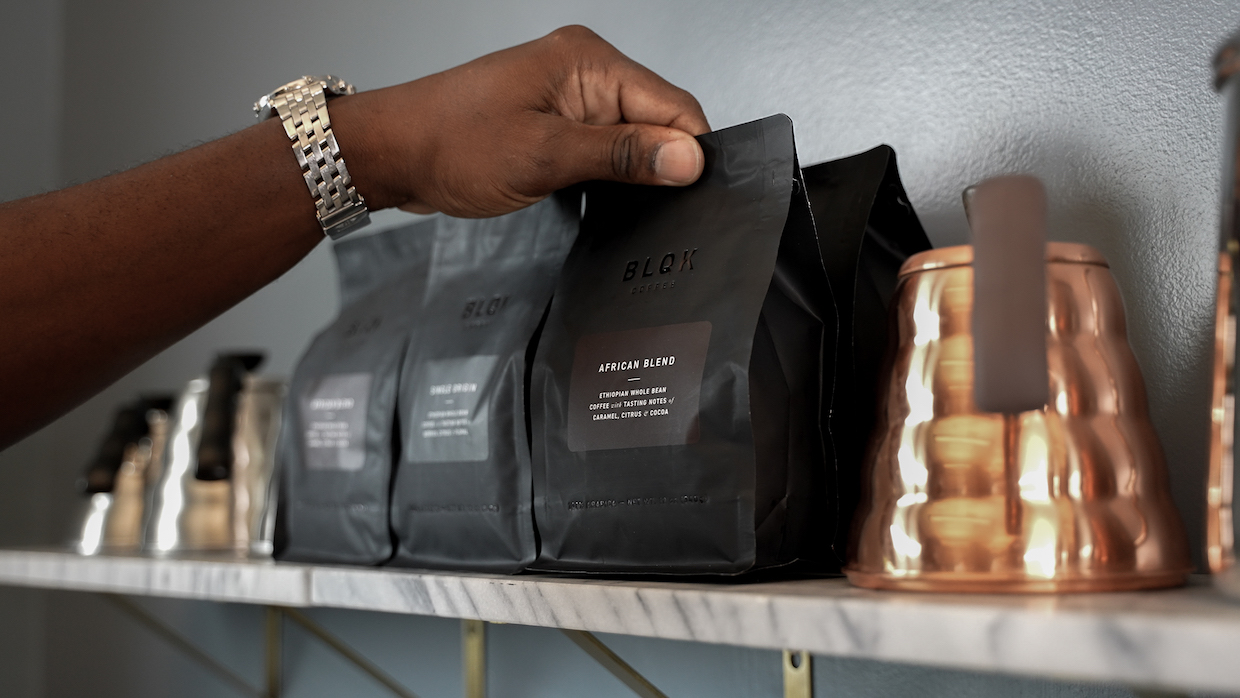 Watson, a self-described coffee lover who won a Super Bowl ring as a member of the 2000 St. Louis Rams, said the decision to launch the business was cemented following last May's killing of George Floyd at the hands of Minneapolis police. He said coffee provided an ideal vehicle to launch a company pursuing social impact.
"We contribute to social justice organizations, including those that educate and bridge opportunity gaps, as well as food justice," Watson recently told DCN. "Right now there is no formal application process but we are all ears in learning about new organizations."
BLQK, pronounced as a series of letters ("B-L-Q-K") is currently working with roasting partner Lamill Coffee, also based in L.A., for coffees packaged in sleek, matte black 12-ounce bags. For the brand's official launch about two weeks ago, BLQK made available subscriptions or individual purchases, offering a single-origin Guji coffee from Ethiopia, as well as an "All-African" blend.
Said Watson, "As we grow, we are excited to partner with more regions of the world as long as the coffee is sustainably sourced."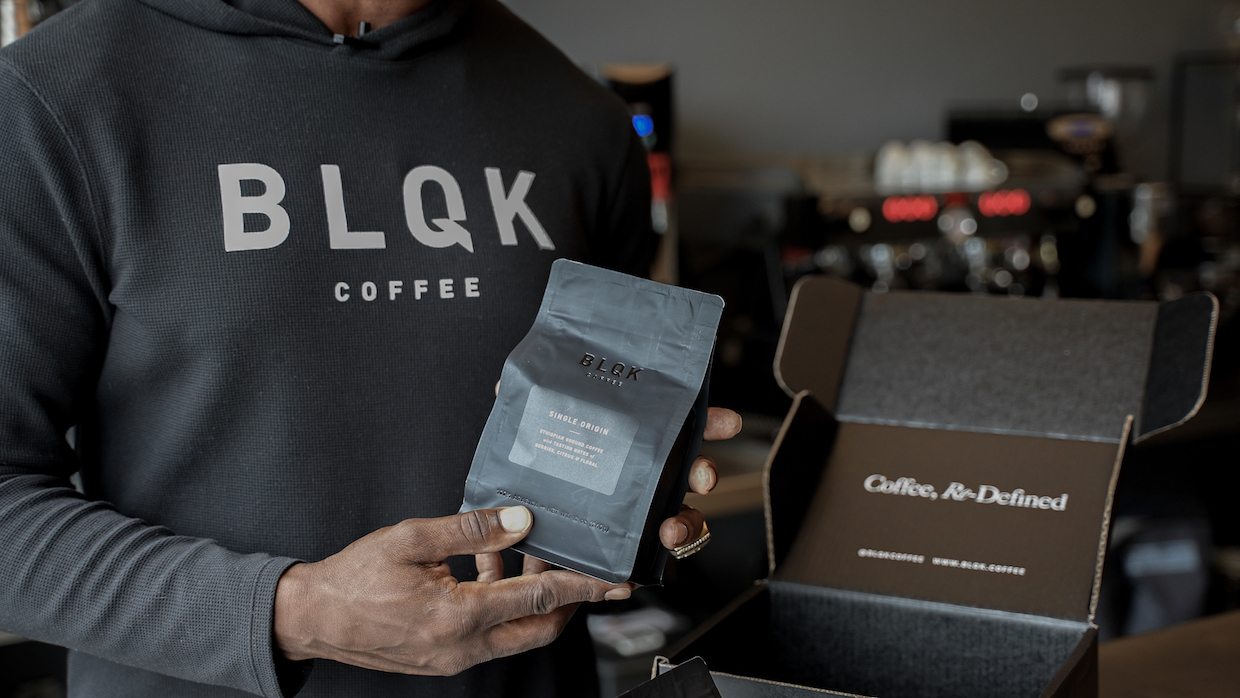 Watson added that the long-term goal is to scale up the business's social impact in lockstep with the coffee business.
"Our plan is to focus mostly on direct-to-consumer sales and getting the word out about our excellent coffee and socially driven mission," he said. "If we do this well, we believe other pieces such as brick and mortar and wholesale roasting will follow."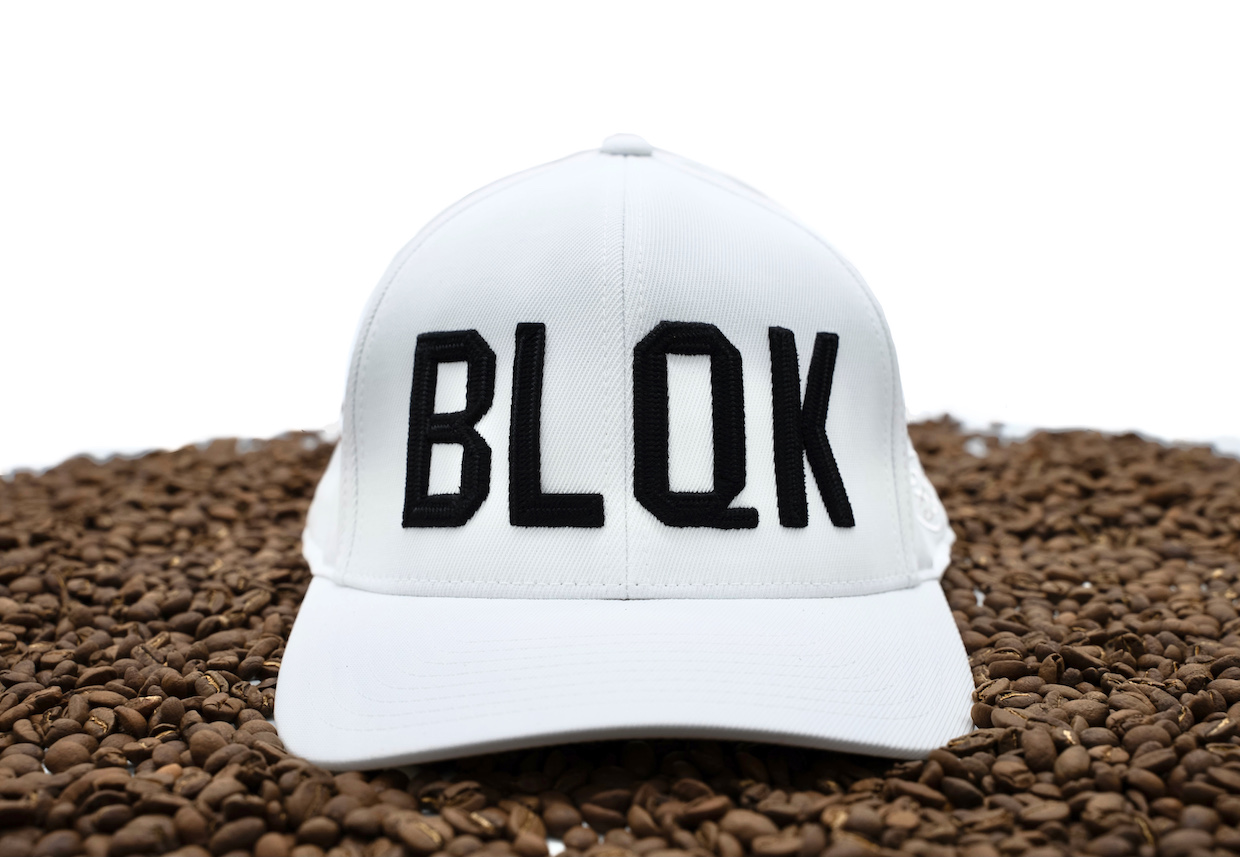 Nick Brown
Nick Brown is the editor of Daily Coffee News by Roast Magazine.