Greek coffee roasting equipment manufacturer I.P. Cad Constructions (IPCC) is pushing its new iRm series machines that literally provide a boost at the end of a roast.
The steel machines feature hydraulic lifts at the base that raise and tilt the entire unit forward to hasten discharge into the cooling tray. This combines with the drum geometry, drum rotation speeds and airflow management to shorten the cooling process, with the broader goal of target temperature precision in finished roasts.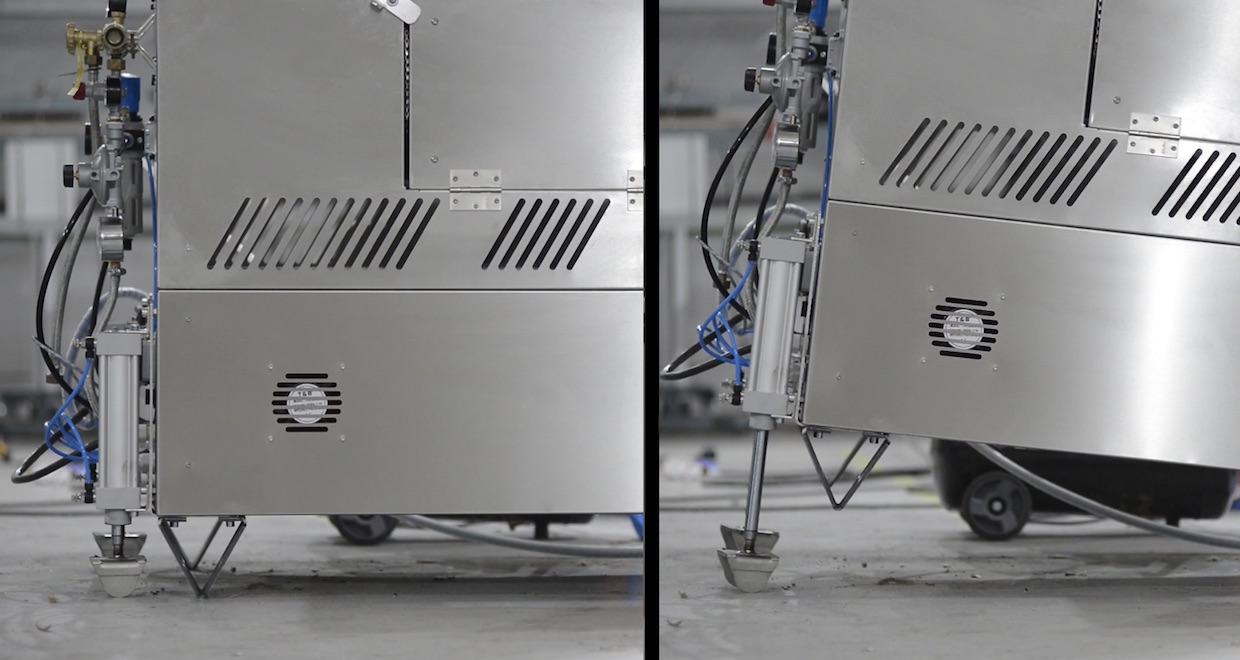 "When the [roasting] process is complete, the machine is lifted, the exit drum door is opened and cold air from the back of the drum helps to quickly extract the coffee into the cooling tray," Ioannis Papadopoulos, owner and 3D mechanical designer of IPCC, told Daily Coffee News. "The result is that the coffee immediately stops the roasting process, is extracted from the drum in just 4-5 seconds and cools in 2.5-3 minutes."
The five models of iRm machines range in price and capacity, from US$36,000 for a 10-kilogram machine up to $170,000 for 70 kilograms, the latter with loading equipment and destoner included.
Exterior panels on iRm machines are fastened together rather than welded, for ease of maintenance. The machines are also built entirely out of stainless steel.
Said Papadopoulos, "Our iRm series machines are made entirely of stainless steel but also have five patented innovations worldwide in hot air management."
IPCC has been designing and manufacturing roasting machines since 2002. Currently its R&D department includes SCA Trainer (AST) and 2014 World Cezve Ibrik Champion Lamprinidis Stavros. Prior to the new line, its machines were of conventional construction, with a rotating cylindrical drum and parts made of conventional iron, steel and other materials.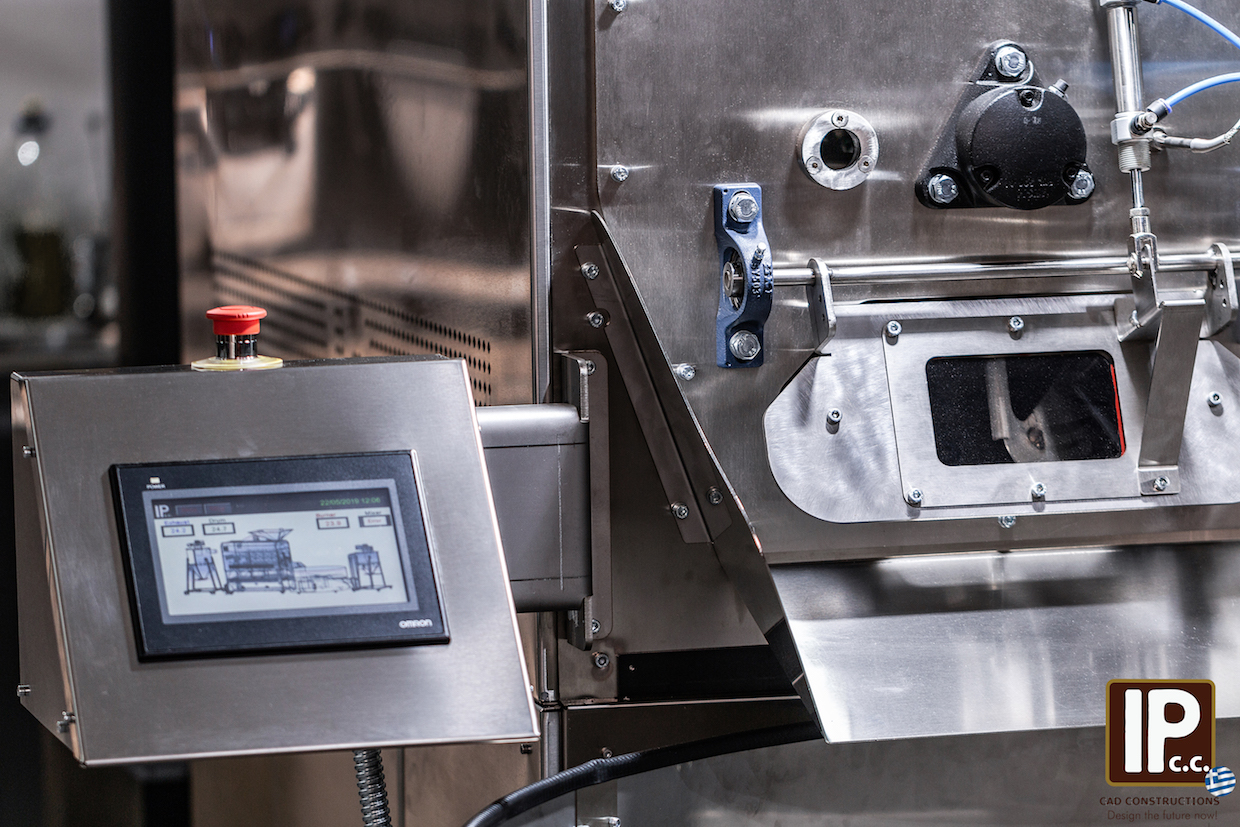 The iRm series entered development about eight years ago, and was first introduced in Greece and Europe in 2018. Papadopoulos said the company is now making an effort to expand its reach into the United States, although the pandemic presented a notable setback.
"At the present time, our company is designing the global distribution and dealer network of our machines," said Papadopoulos. "For this reason we had planned our participation in various world coffee fairs, which were cancelled due to the adverse effects of the coronavirus. The new challenge of our company is to spread worldwide the unique innovation and efficiency of our new machines."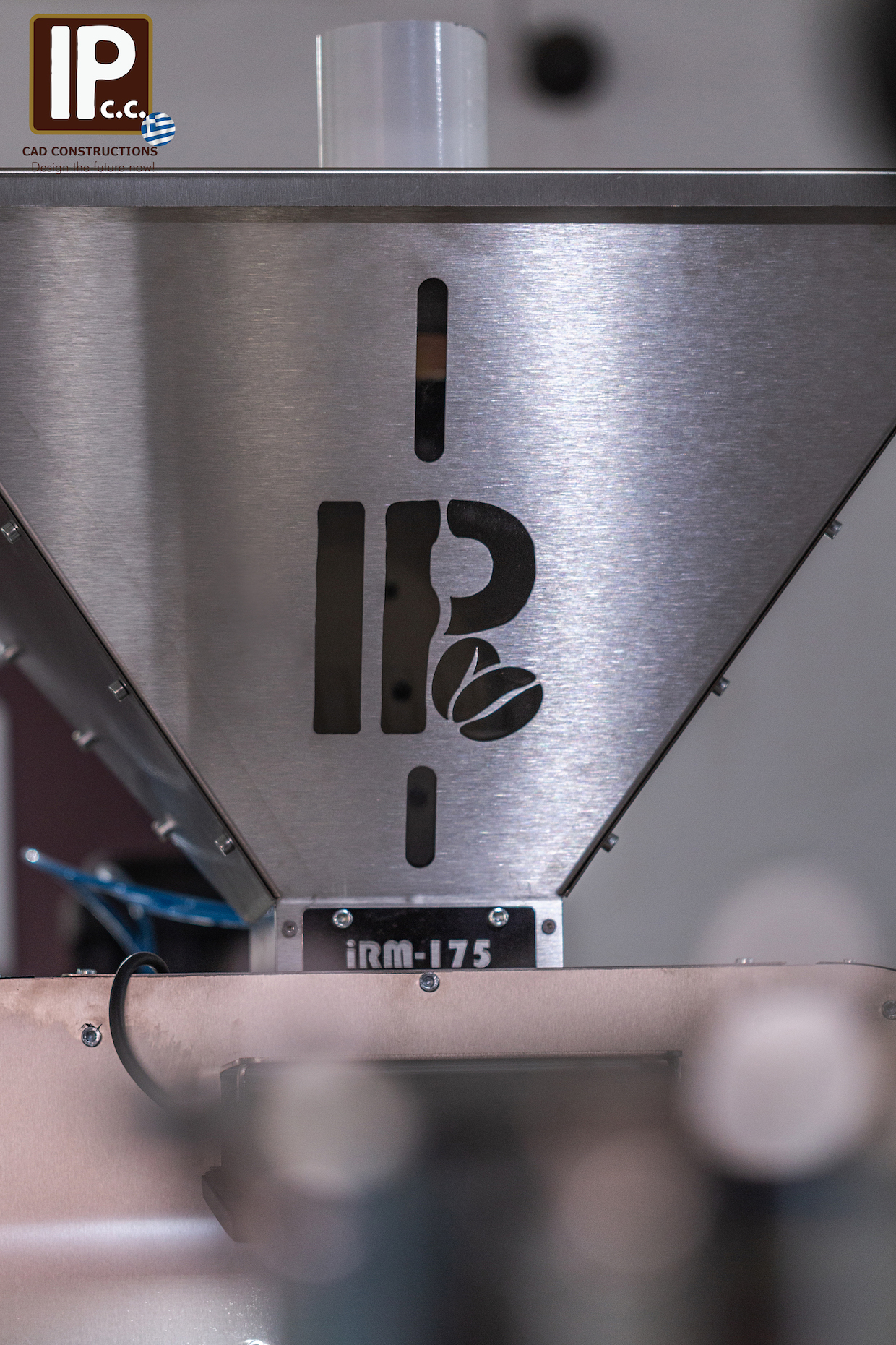 Howard Bryman
Howard Bryman is the associate editor of Daily Coffee News by Roast Magazine. He is based in Portland, Oregon.