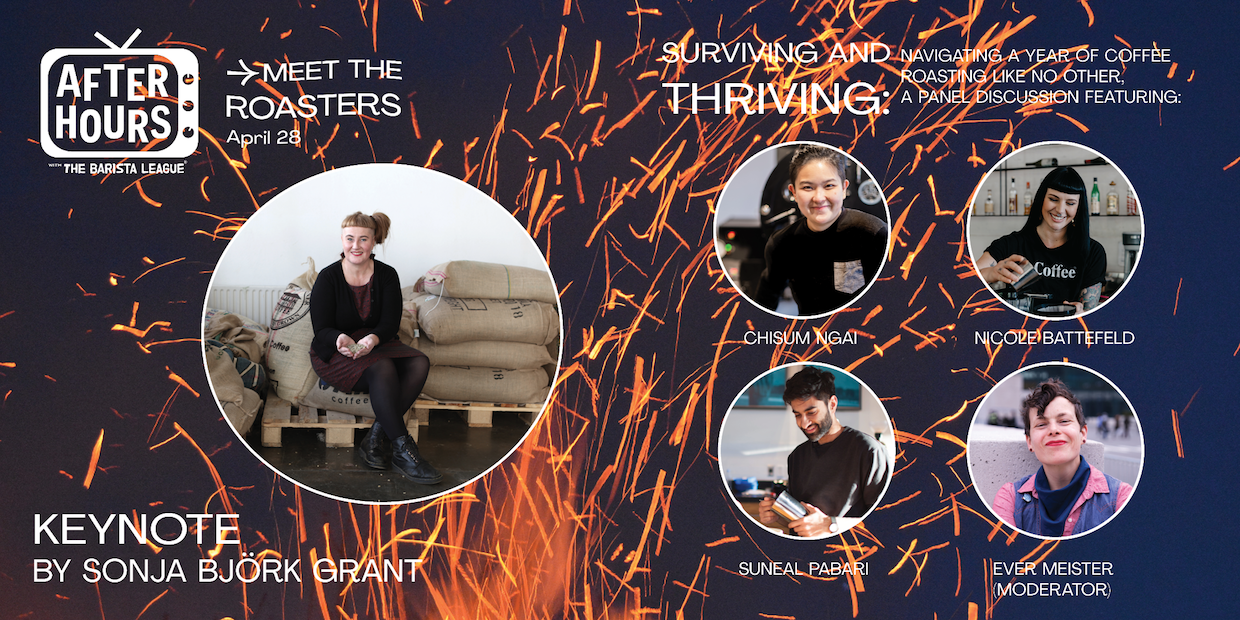 Coffee event and marketing group The Barista League is inviting coffee people to "meet the roasters" in an online event taking place Wednesday, April 28.
The event is part of The Barista League's new After Hours series, envisioned as more casual coffee parties through which guests can learn, network and tap into the experiences of some seasoned coffee professionals throughout the world.
This roaster-focused iteration of After Hours will include online visits with working coffee roasters representing coffee companies from nine different countries, as well as a keynote talk from internationally renowned Icelandic roaster and entrepreneur Sonja Björk Grant. 
A panel discussion called "Surviving and Thriving: Navigating a Year of Coffee Roasting Like No Other" will be moderated by coffee journalist Ever Meister and will feature Coffee Project New York Co-Founder ChiSum Ngai, 2018 German Barista Champion and She's The Barista Founder Nicole Battefeld, and Canadian coffee entrepreneur Suneal Pabari.
After Hours Meet the Roasters is happening from 6 p.m. to 8 p.m. Central European Summer Time (11 a.m. to 1 p.m. CST) on April 28, and an RSVP is required to attend.