A European venture called Vinculum has launched a pilot program in the coffee lands of Colombia using artificial intelligence and satellite data designed to help farmers mitigate production and financial risks.
Vinculum's AI combines GPS, historical data and satellite remote sensing technology to create maps and metrics related to farm-level production and potential, with particular attention paid to changing climatic conditions.
"Climate change is driving demand for new sources of data that can allow different actors in the industry to de-risk operations and manage the incremental costs of transitioning to climate-smart ways of doing business," Vinculum Founder and CEO Manuel Antonio Camacho recently told Daily Coffee News.
The data would then be used to help participating farmers understand their own production realities, identify possible farm interventions and better target investments, while also removing barriers to credit access or other financial services, according to the company.
"The Colombia pilot allows us to validate two important technical foundations," said Camacho. "[They are] the ability to provide a granular, independent source of data regarding on-the-ground conditions at farm level, and the ability to reduce barriers to smaller farmers pre-selling a portion of their harvest, and reducing their price risk."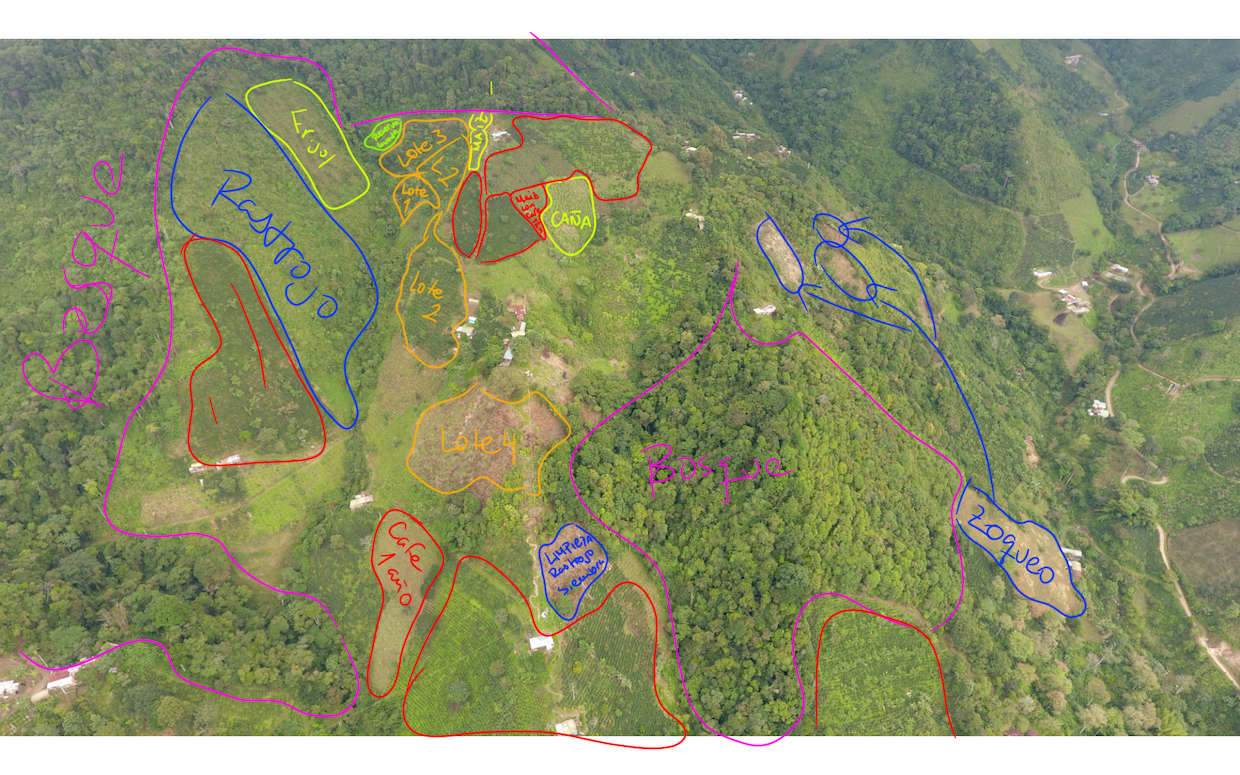 Through pilot tests last year in El Salvador, in partnership with the International Center for Tropical Agriculture (CIAT), Vinculum established AI models capable of monitoring existing production while predicting future production using satellite imagery and other historical data. The pilot program underway in Tolima, Colombia, represents a more challenging "real life" setting, according to the group.
"We are building a global platform and believe Colombia is an excellent testing ground given its importance to the global production of arabica coffee, the importance of smallholder farming and its richly diverse geography, which gives us plenty of training and validation work to get the technology and value proposition right," Camacho told DCN. "Apart from that, Colombia has strong data privacy laws comparable to the EU's GDPR and will be an advantage to our work."
---
Related Reading
---
Local stakeholders working in partnership with Vinculum for the pilot program in Tolima include ASOPEP, an association of 350 smallholder coffee farmers. Support is also provided by the European Space Agency's Space Solutions Department, and Rabobank social self-sufficiency fund Rabo Foundation. Additional support is provided by partners including Olam Coffee and the Progreso Foundation's blockchain-based coffee trading platform Beyco.
The pilot officially started in March and will last a total of six months, according to the company, who said the option is open to extend the pilot through the end of 2022 and perhaps to additional areas in Colombia, depending on the results.
"Our aim is to partner with farmers to generate quality, standard and interoperable data that can enable improved services in return," said Camacho. "In this cycle of data generation and augmentation, we look to fill the massive information gap in the last mile of the coffee supply chain, enabling a new generation of risk management services and serving potential clients actors in the coffee industry."
Howard Bryman
Howard Bryman is the associate editor of Daily Coffee News by Roast Magazine. He is based in Portland, Oregon.