You know that feeling when you open up a new retail concept inside a brand new food hall filled with other purveyors of delicious foods and drinks and it seems like everything might start to be okay?
Certain Feelings Coffee, the latest addition to Indianapolis-based Small Victories Hospitality group, is experiencing those warm fuzzies with the opening of a stylish roastery and coffee bar inside The Garage food hall, offering freshly roasted coffee for beverages and bags.
Operated and co-owned by Courtney Thompson, former director of coffee for Indy's Coat Check Coffee, Certain Feelings now maintains a Bellwether roasting machine in a production room behind a colorful Miami art-deco-inspired storefront inside the food hall.
Thompson, who joined Coat Check as a barista in its earliest days, began tinkering with roast profiles for coffee to serve at Coat Check and fellow Small Victories brand Provider Coffee in 2019.
Bigger ideas for the direction of that roasting program started forming as the pandemic temporarily shuttered Small Victories' retail cafes last year. When Coat Check and Provider reopened last June, they did so with Certain Feelings as exclusive supplier of roasted coffee, and with its own new retail bar, the brand has taken on a life of its own.
The name originated years ago when Small Victories Co-Owner Neal Warner jokingly suggested writing it in neon on the wall of a different cafe, to poke fun at the hokey inspirational blurbs sometimes seen on social media. Yet for Thompson, who has a masters degree in art therapy, the joke resonated.
"I thought the phrase was just too good, and I wanted to build a whole brand off of it," Thompson told Daily Coffee News. "Part of the reason I was so drawn to the name was because of the time I spent in the mental health field; I spent a lot of time helping kids develop an emotional IQ and the name felt a bit like a self-parody to my past life in a way that I found pretty amusing."
---
Related Reading
---
Reflecting the sunny Miami art deco vibe at the bar, the coffees sourced under Thompson's direction are designed to result in cups with bright and fruity, yet easygoing, character.
"When sourcing I look for sweet, complex, well-rounded coffees," said Thompson. "I try to lean on the experience that I have had working as a barista, knowing certain characteristics tend to be more 'bar friendly,' so to speak."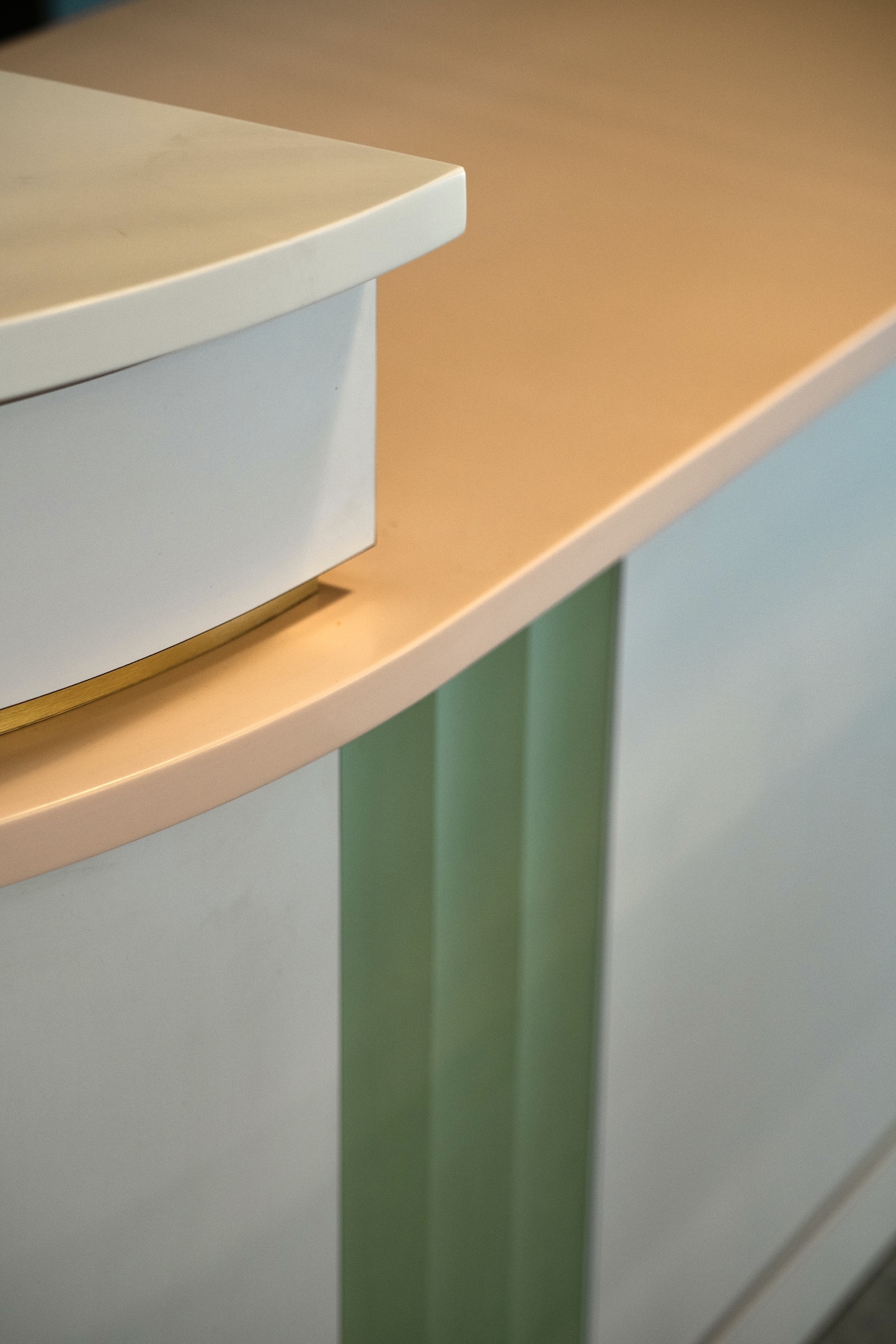 Bright and easygoing could also describe the look of the retail bar and coffee packaging. Polished brass, potted palms and eye-catching pink neon demand the eye's attention inside the food hall, while each bag of packaged coffee includes an iron-on patch of the Certain Feelings logo.
Said Thompson, "Peeling the patch off when you have finished a retail bag feels sort of special to me in the same way as being a kid finding the prize in a box of cereal."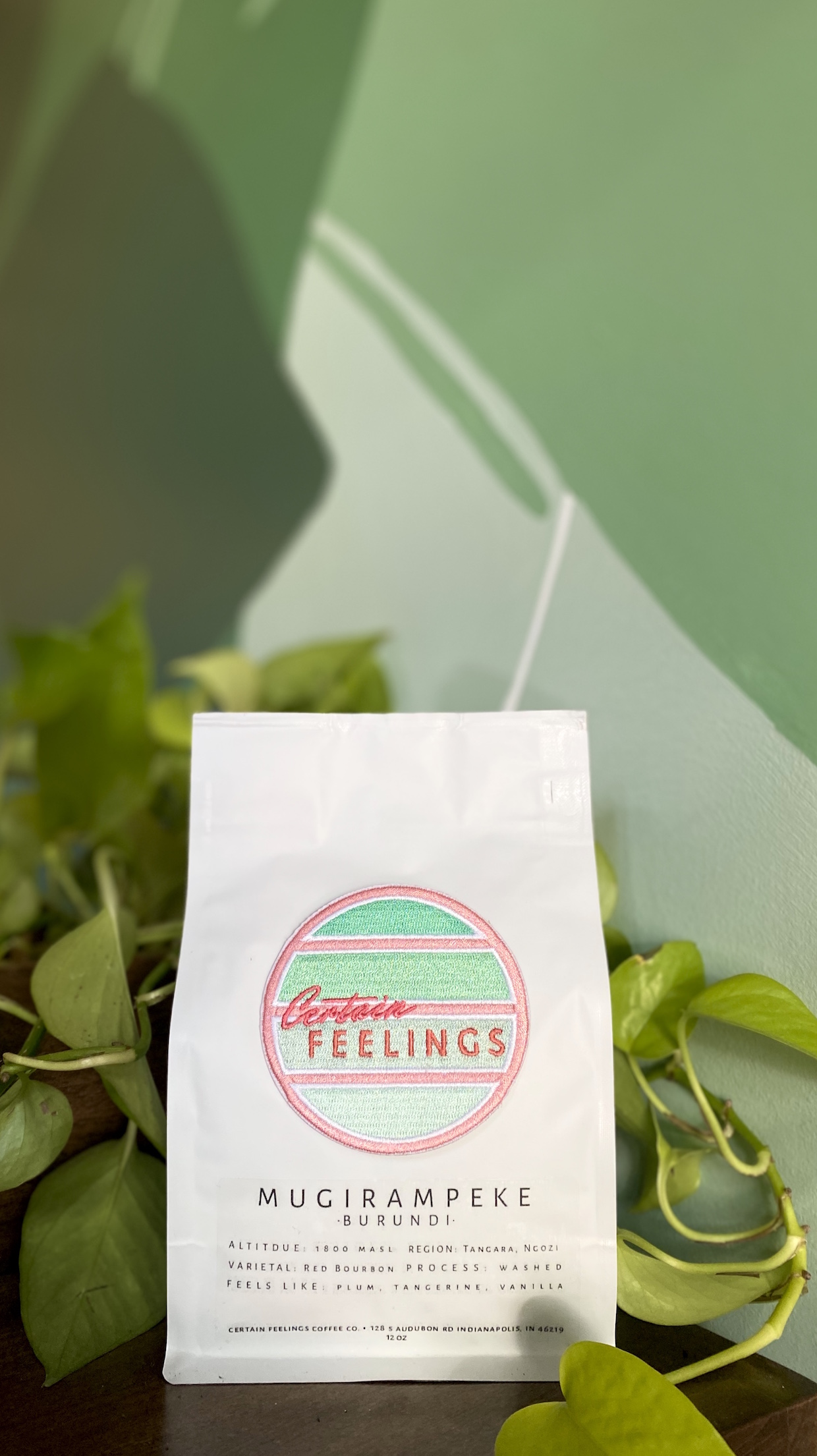 Certain Feelings Coffee is now open inside The Garage at 906 Carrollton Avenue in Indianapolis.
Howard Bryman
Howard Bryman is the associate editor of Daily Coffee News by Roast Magazine. He is based in Portland, Oregon.