A pair of Dutch entrepreneurs with decades of combined experience in roaster refurbishing and metalworks have launched the commercial coffee roaster brand Dutch Master Roasters.
The roasting company launched in earnest in 2019 as the result of a partnership between Sander Bussink, owner of Bussink Machinery International, and Clemens te Pas, owner and director of metal and steel design and manufacturing firm TEPE-Metal.
Ulft, Netherlands-based Bussink Machinery International has sold and serviced new and refurbished roasters for more than 30 years. TEPE-Metal, meanwhile, offers deep experience in fabricating products made from steel and other metals.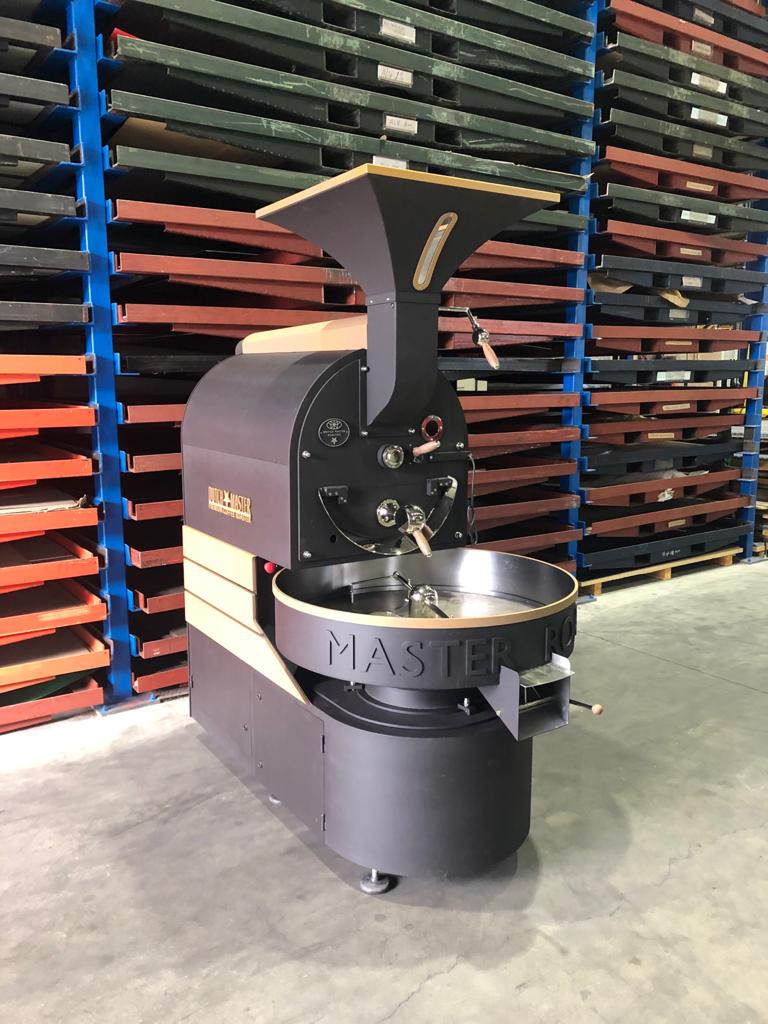 Pooling their resources, Bussink and te Pas launched Dutch Master Roasters with the DMR 15-A, a 15-kilo-capacity drum roaster that is available now and will be joined this summer by a 5-kilo DMR machine.
"I learned an awful lot, including what works and what doesn't," Sander Bussink told Daily Coffee News of his experience working with other machines over the years. "My biggest wish was to make my own innovative coffee roaster that provides users with all conveniences — a coffee roaster for the next generation."
---
Related Reading
---
​CE- and UL-certified for the EU and U.S. markets, respectively, DMR machines are engineered to preserve and recycle heat for maximum gas efficiency. The tablet-controlled machines automatically switch off motors and fans when not in use and include a built-in interior cooling system to minimize downtime between roasts. Options include a scale built into the cooling tray that stores the weight of each finished batch within roasting software automatically.
"It has a great appearance due to high-quality steel and excellent quality workmanship — a design that can be seen," Clemens te Pas told DCN. "The color style can easily be adapted to your interior and wishes. We have turned the machine into a great interior piece."
All machines are built in the Dutch Master Roasters Productions factory in 's-Heerenberg, a city near the German border in the Province of Gelderland, where TEPE-Metal is also based.
"We work in three specialized departments: Interior construction, mechanical engineering, and TEPE lab," said te Pas, who noted that the operation has some 30 people on staff for design and build solutions.
DMR plans to roll out a 1-kilo DMR1 machine this September, with 35-kilo DMR35 and 70-kilo DMR70 machines scheduled for release in the Spring of 2022.
Howard Bryman
Howard Bryman is the associate editor of Daily Coffee News by Roast Magazine. He is based in Portland, Oregon.