Currently swirling towards the United States from the Czech Republic is a brand of commercial coffee roasting equipment called Typhoon Roasters.
Offering both electric and gas-powered machinery, the Prague-based company is taking a novel approach to the application of hot air within the roasting process, while offering a new Hybrid line that combines drum-based and fluid-bed heat application.
Typhoon says it differs from traditional fluid-bed systems in that it splits hot air through a series of jets that flow up through a horizontal bed of coffee, rather than sending one big jet of heated air up through a vertical column of green coffee.
"Special gas distribution grids are installed into Typhoon roasters to make sure that each coffee bean receives the same amount of heat at a given period of time," Typhoon Roasters Sales Executive Basil Portnov told Daily Coffee News.
---
Related Reading
---
Standard Typhoon roasters include various automation options and long, illuminated horizontal viewing windows. A 2.5-kilo-capacity shop roaster model launched in 2017, capable of batches as little as 400 grams for potential use also as a sample roaster, according to Portnov.
Last year, Typhoon introduced a 5-kilo model, and the company is currently launching its Hybrid series of machines, ranging from 9 to 30 kilograms of capacity and heated either by electricity or gas burners.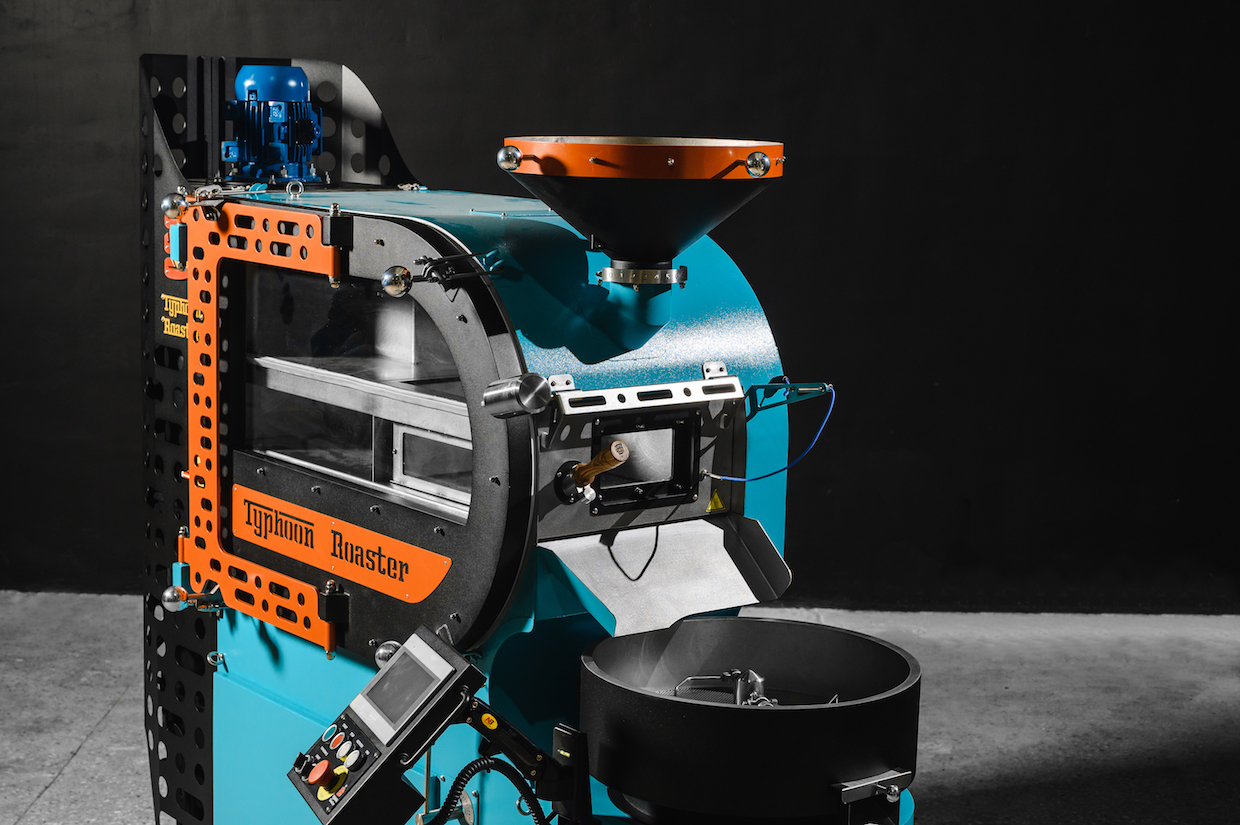 In the hybrid machines, a fixed-position metal drum built into the roasting chamber provides additional drum-style heat transfer to the beans. By adjusting the rate of air flow, users can control the amount of contact between beans and metal. Hybrid machines also ship with a set of different metal drum blades of varying thickness, for further means of adjusting levels of heat by convection and conduction.
Portnov said every Typhoon machine is equipped with a touchscreen console and Typhoon's built-in profiling software, while the machines can be synced with other software solutions such as Cropster or Artisan.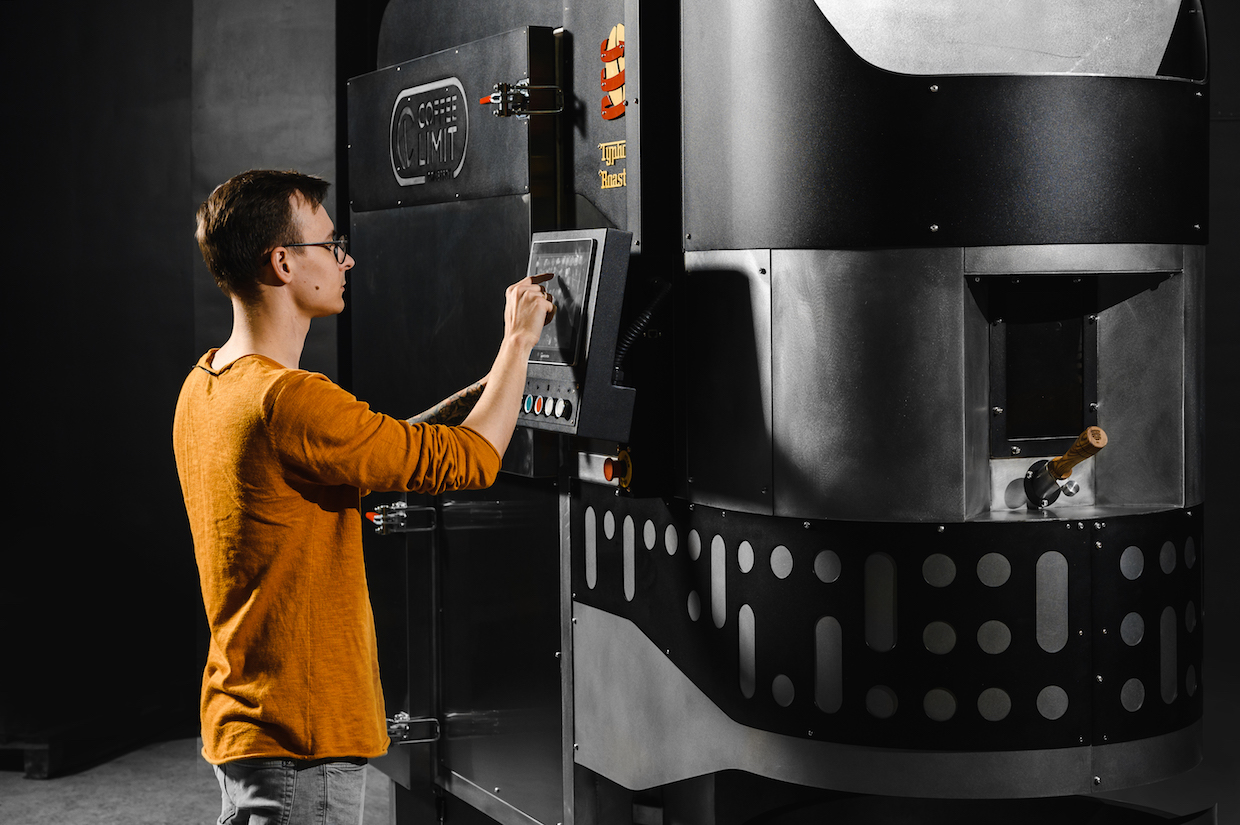 Said Portnov, "It is recommended to use both the console and your PC for a better roasting experience."
Typhoon co-founders and chief engineers Alexander Krutin and Nikolai Krutin developed their first prototype roaster in 1997. The company, which is now based in Prague, holds patents in the U.S. and Europe, and is currently working to meet UL standards for sales of Hybrid machines in the United States.
Prices for Typhoon roasting equipment range from €13,000 ($15,877.55 USD as of this writing) for an electric Typhoon 2.5-kilo roaster, up to €60,000 electric or €63,000 gas-heated 30-kilo Hybrid machine ($73,281.00 – $76945.05 USD, respectively). Portnov said the company plans to have Typhoon roasters available for sale directly in the U.S. market by the end of this year.
Howard Bryman
Howard Bryman is the associate editor of Daily Coffee News by Roast Magazine. He is based in Portland, Oregon.