A new UK-based company called Kopi Concepts, founded by motorsports engineer Brandon Wong, has launched with a cordless single-dose grinder called the Kopi Deva.
The 64-millimeter flat-burr grinder features variable RPM and a short grind path intended to minimize retention, all while running on a 5000mAh rechargeable battery. The company says one charge of the battery can power the grinding of up to 3 kilograms of roasted coffee.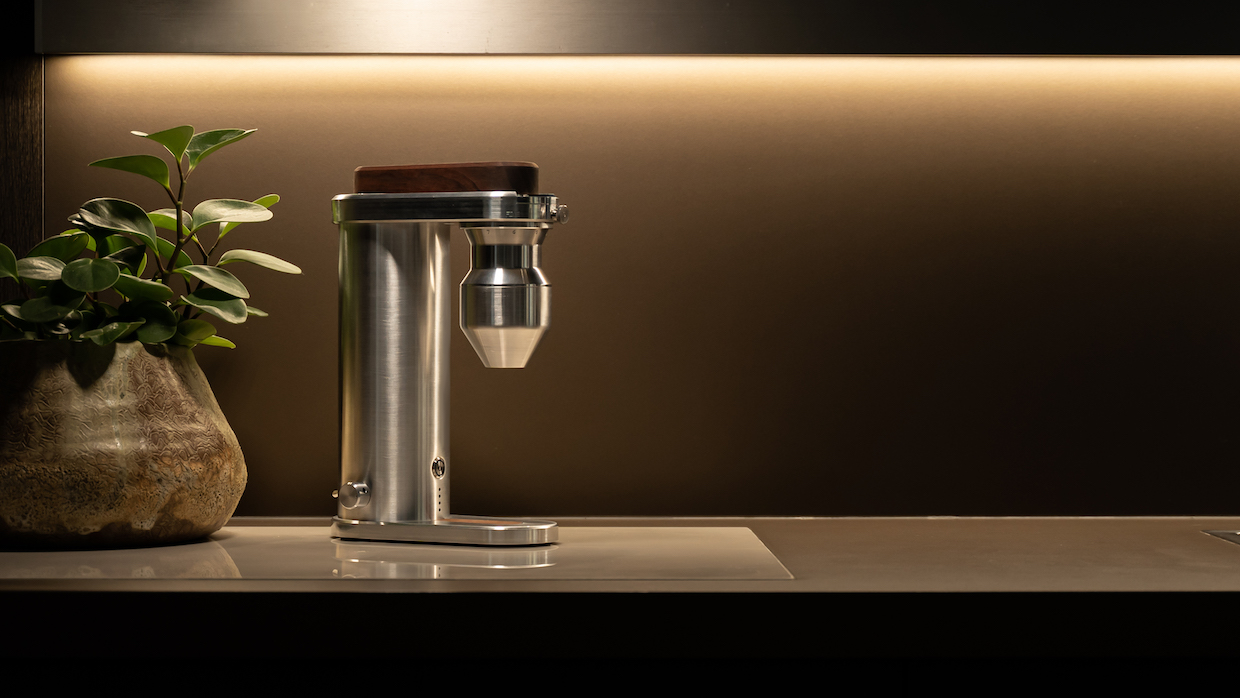 While the cord-free design suggests mobility, the Deva weighs nearly 12 pounds and stands over 1 foot tall.
"The Kopi Deva is designed for portability within the home," Wong told Daily Coffee News. "In many kitchen or cafe spaces, you are not always within reach of a power outlet, which is why we've chosen to go with a battery powered design."
A crowdfunding campaign underway for the device has already approached $75,000 with more than month remaining, as of this writing. The campaign is offering the machine for approximately US$650 to backers not based in the UK, and $777 to UK-based backers.
---
Related Reading
---
The Kopi Deva offers a variable speed range from 200-1000 RPM, along with a stepless adjustment range described as accommodating any brew method from espresso to French press. Its funnel holds about 30 grams at a time, and can be fed beans continuously while grinding for larger batches, according to the company.
The machine features a minimalist aluminum exterior with wood accents and a set of subtly embedded LEDs to display power and battery level. Wong told DCN that the Deva's burrs are exactly the same as those found in commercial grinders such as the Eureka Zenith and Rocket Fausto, and that a unique mechanism is used in the Kopi Deva to maintain precise burr alignment after cleaning or removal.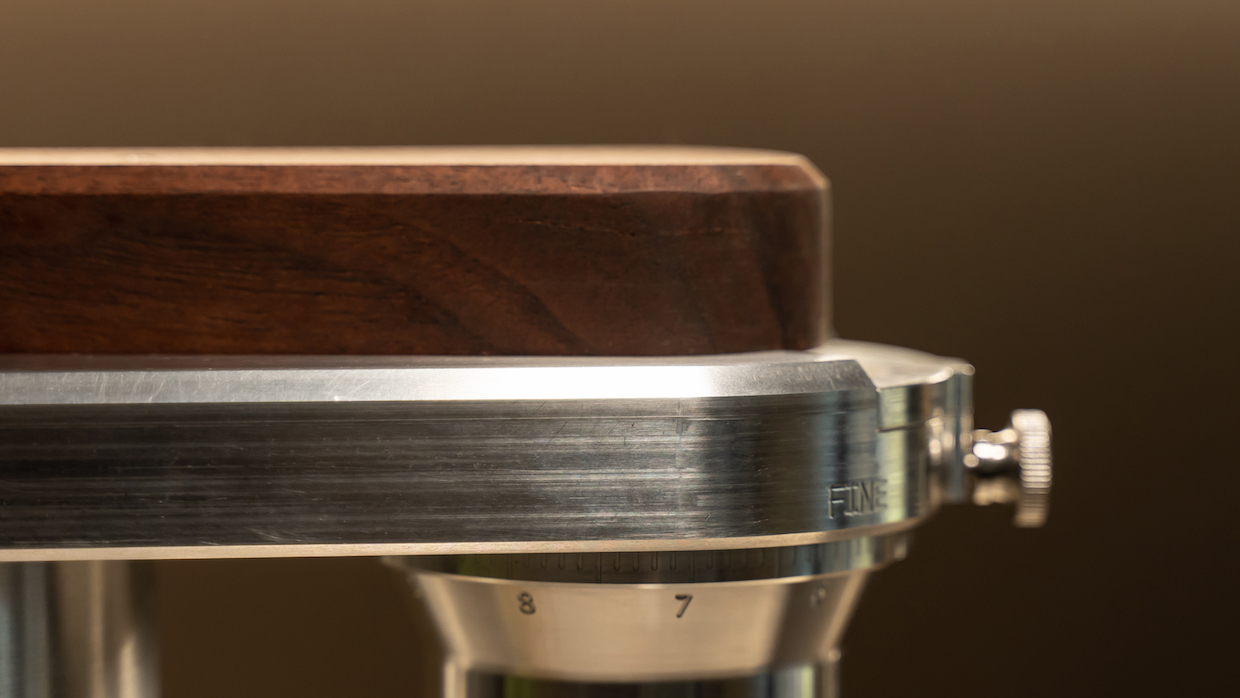 "We have a patent-pending technology which uses a copper crush washer that has been designed to deform when assembled, and keep the upper and lower burrs in parallel," said Wong. "The user is able to realign the burrs after cleaning or replacement by tightening the lower burr against the top burr in stages."
Prior to coffee, Wong's engineering background focused on machines that were also built to remain in motion without traveling very far: Formula race cars.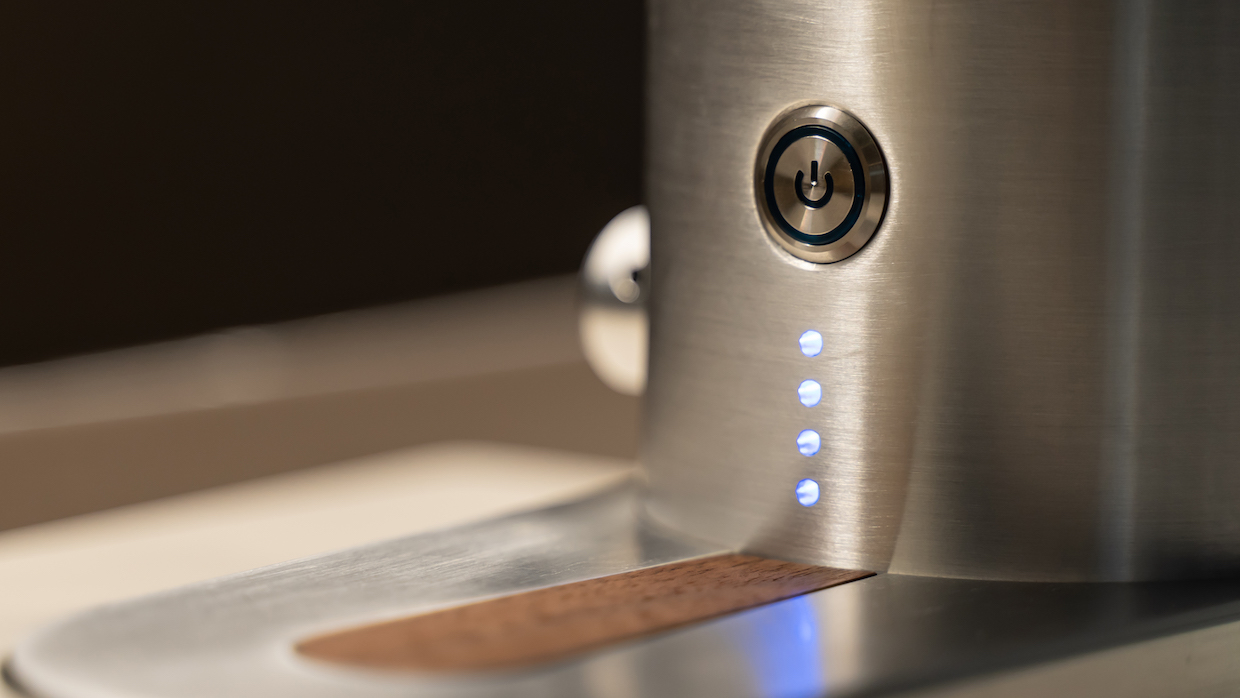 "On a race car, each component serves a specific purpose; anything extra is added weight," said Wong. "Components are constantly optimized to reduce weight, achieve more downforce, less drag or more efficient cooling, to name a few goals. This is the same attitude that has been taken to the Kopi Deva, where the design is optimized to achieve uniform particle distribution and zero retention."
Kopi Concepts anticipates shipping the first round of pre-orders to customers by the end of this year. Sales following that will be via the company's own website.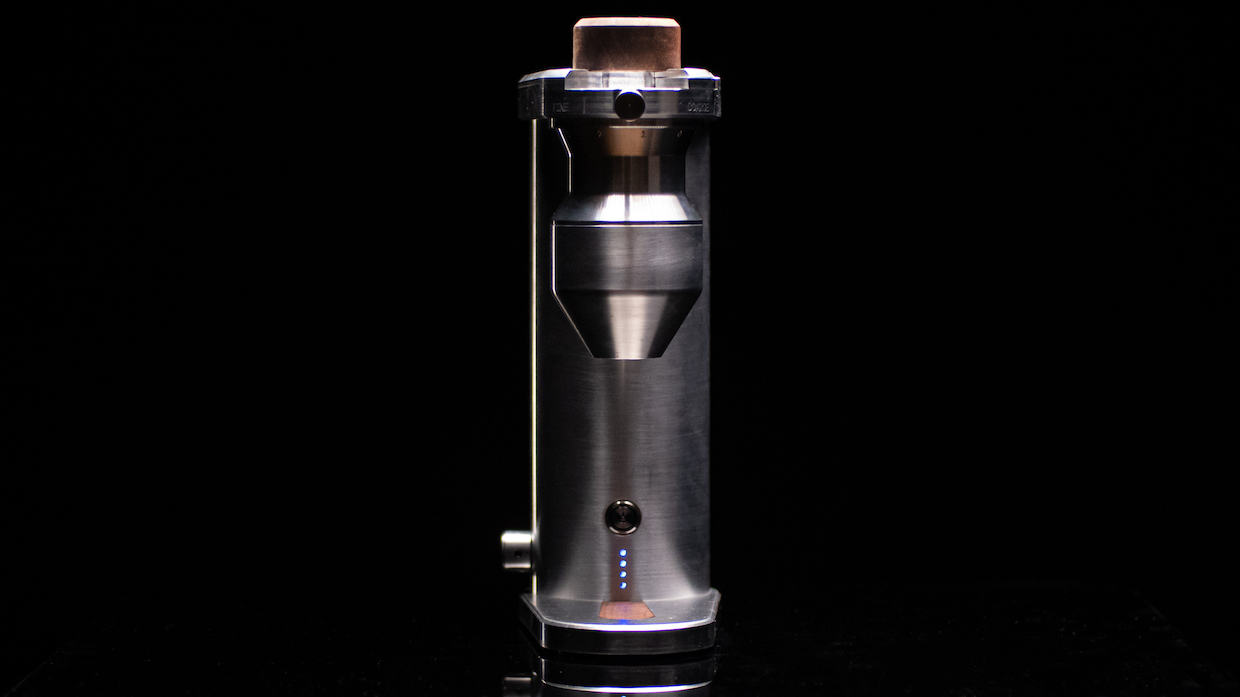 Howard Bryman
Howard Bryman is the associate editor of Daily Coffee News by Roast Magazine. He is based in Portland, Oregon.