German commercial coffee grinder manufacturer Mahlkönig has revealed the X54 Allround grinder, the first machine in a new line of products under the banner Mahlkönig Home.
The Allround's name references both form and function. As its cylindrical body recalls the German manufacturer's current lineup of commercial espresso grinders, the Allround has been explicitly designed as an all-around grinder for home coffee enthusiasts.
The company says a stepless 35-mark adjustment knob provides suitable grind sizes for espresso at its finest, up through Aeropress, V60, auto-drip, Chemex and French Press.
Inside the aluminum body of the machine is a newly developed set of flat, 54-millimeter steel burrs spun at 1,050 RPM by a motor  with an expected lifetime of 25,000 shots, according to Mahlkönig. The Allround's LED display contains 4 timer presets as well as a manual mode. An on-demand grind button sits within the casing that can accommodate portafilters or an included receptacle.
Mahlkönig said the machine is also constructed to run as quietly as possible, with an active grinding noise level of less than 70 decibels, while the hopper can hold approximately 500 grams (1.1 pounds) of roasted coffee. The company told DCN that a smaller hopper is among accessories planned for future release. On the countertop, the approximately 11-pound grinder stands at roughly 7 inches wide, 16.7 inches tall and 11 inches deep, according to the manufacturer's specs.
---
Related Reading
---
While the timing of the release happens to coincide with a surge in home coffee consumption amidst the COVID-19 pandemic, the Allround grinder's development actually began in Switzerland at the end of 2019 as part of the company's move into a "new generation" of commercial machines.
In February of 2020 the company announced that its previous consumer-oriented machine with flat 54-millimeter burrs, the Mahlkönig Vario Home, would be retired from the product line.
Production of the Allround started last quarter using all original parts, with no parts carrying over from the Vario, according to Anne Krahmer, marketing director at Mahlkönig parent organization Hemro Group.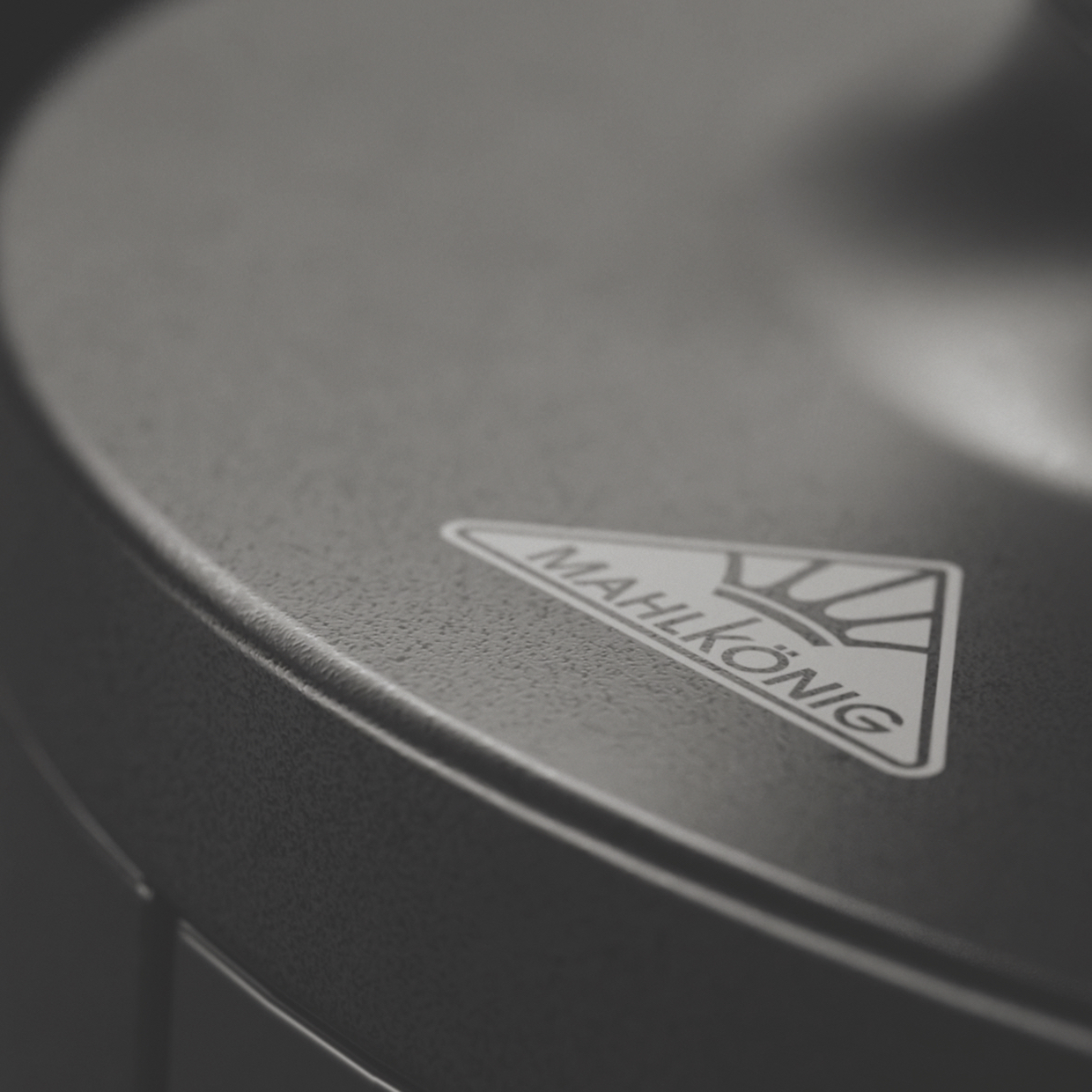 "The X54 is a whole new grinder, and part of our 'next generation' concept," Krahmer told Daily Coffee News. "We naturally thought about the fact that more people stay at home and need a grinder to prepare their favorite coffee drink."
Sales of the Mahlkönig X54 Allround grinder will launch in the United States next month with a list price of USD $849 including VAT. Mahlkönig is planning to follow in July with sales in Switzerland, UK, Netherlands, Italy, Spain and China; and in August in Australia, Korea, Japan, Russia, Indonesia, and remaining EU countries.
Howard Bryman
Howard Bryman is the associate editor of Daily Coffee News by Roast Magazine. He is based in Portland, Oregon.