Coffee roasting and cold brew company Candid Coffee has opened an all cold coffee bar in West Palm Beach, Florida.
Though there's nary a hot drop at the coffee shop, the Diedrich IR-12 roaster standing behind the bar and the shelves of retail bags are frank testaments that coffee is at Candid's forefront.
"Our roaster is front and center so customers can see where the magic happens," Bryan Jenkins, who co-founded the two-year-old business with his wife Megan Jenkins, told Daily Coffee News. "Being based in South Florida, we found ourselves reaching for cold coffee more often to offset the Florida heat. For some shops it's a menu item, but for us, it's our sole focus."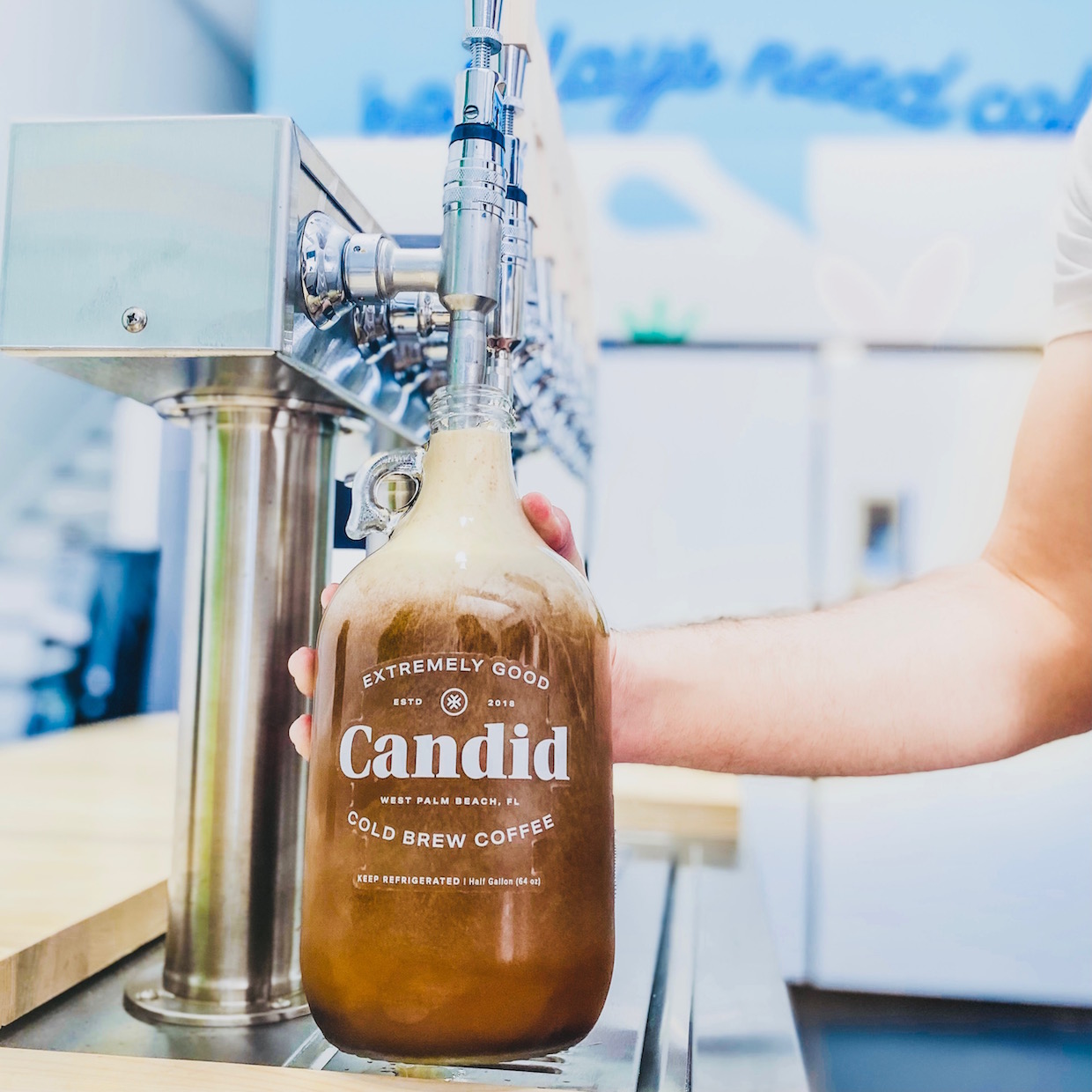 On the other side of the counter in the 600-square-foot shop is a row of eight taps that dispense various blended and single-origin cold coffee brews, either still or nitro-infused.
"The goal with the tap room was to make it feel more like a brewery than a traditional coffee shop," said Jenkins. "The look of the tap room is intentionally bright and fun, utilizing our signature colors and brand elements that really harness Florida summer and the burst of refreshing energy you get from our cold brew."
---
Related Reading
---
Production of the company's slow-drip style of brew occurs in a Brew Bomb X-45 brewing system installed in a 900-square-foot space unseen to customers behind the colorful tap room walls.
Said Jenkins, "[The Brew Bomb] allows us to get the best flavors out of our cold brews by giving us more control over the brew than immersion brewing, and allows us to brew quicker."
Candid partners with importers such as Onyx Coffee and Genuine Origin for green coffees that meet high standards for quality as well as for environmental sustainability and for farmer compensation.
"With cold brew, the cupping process takes much longer," said Jenkins. "We let the coffees rest for at least a week, then cold brew them and then cup them. We look to showcase the best characteristics of each coffee with our brewing method."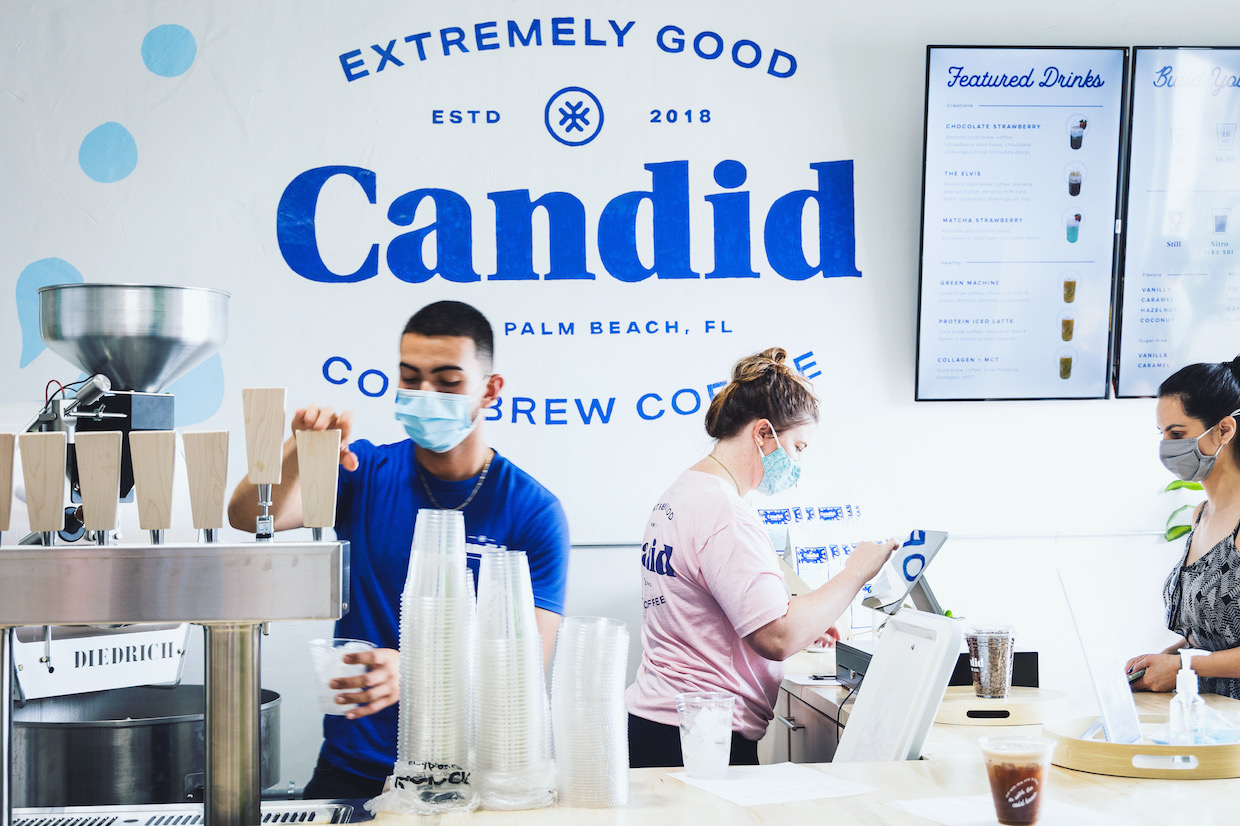 Beyond pure black single-origins and blends, Candid also offers fun concoctions such as the Elvis, featuring banana, peanut butter and almond milk, and the Funfetti, topped with white chocolate, cold foam and sprinkles.
"Getting our production facility and tap room open during a pandemic was tough to say the least," said Jenkins. "Now that we have our doors open, we are excited to expand on our vision and bring better cold brew to as many people as we can."
---
The Candid Coffee tap room is open now in the West Palm Beach Warehouse District at 1142 Okeechobee Road, unit 7, in West Palm Beach. Tell us about your new coffee shop or roastery here.
Howard Bryman
Howard Bryman is the associate editor of Daily Coffee News by Roast Magazine. He is based in Portland, Oregon.