The tall, elaborate slow-drip cold brew towers such as those made by Yama and Oji may turn the heads of café patrons, though it's not just their looks that attract café owners. It's also the smooth and nuanced brew they're known to produce.
Decorative and fascinating forms notwithstanding, plenty of shop owners would still likely pursue the method solely for the cup, although to this point one issue with the slow-drip cold brew method has been the limited batch sizes produced by most slow-drip devices. A new commercial brewer called Brew Bomb is dropping now to blow that field wide open.
With digital precision and a capacious stainless steel brew container, the Brew Bomb X45 brewing system offers precise control over the gradual dispensation of water upon a bed of ground coffee and monitors the flow, providing data that users can consider in making adjustments to flow, grind and brew duration. It stores brewing profiles for repeatability, offers completed brew cycles in as little as one hour, and features a bottom-out cleaning process the company says can be completes in as little as 15 minutes.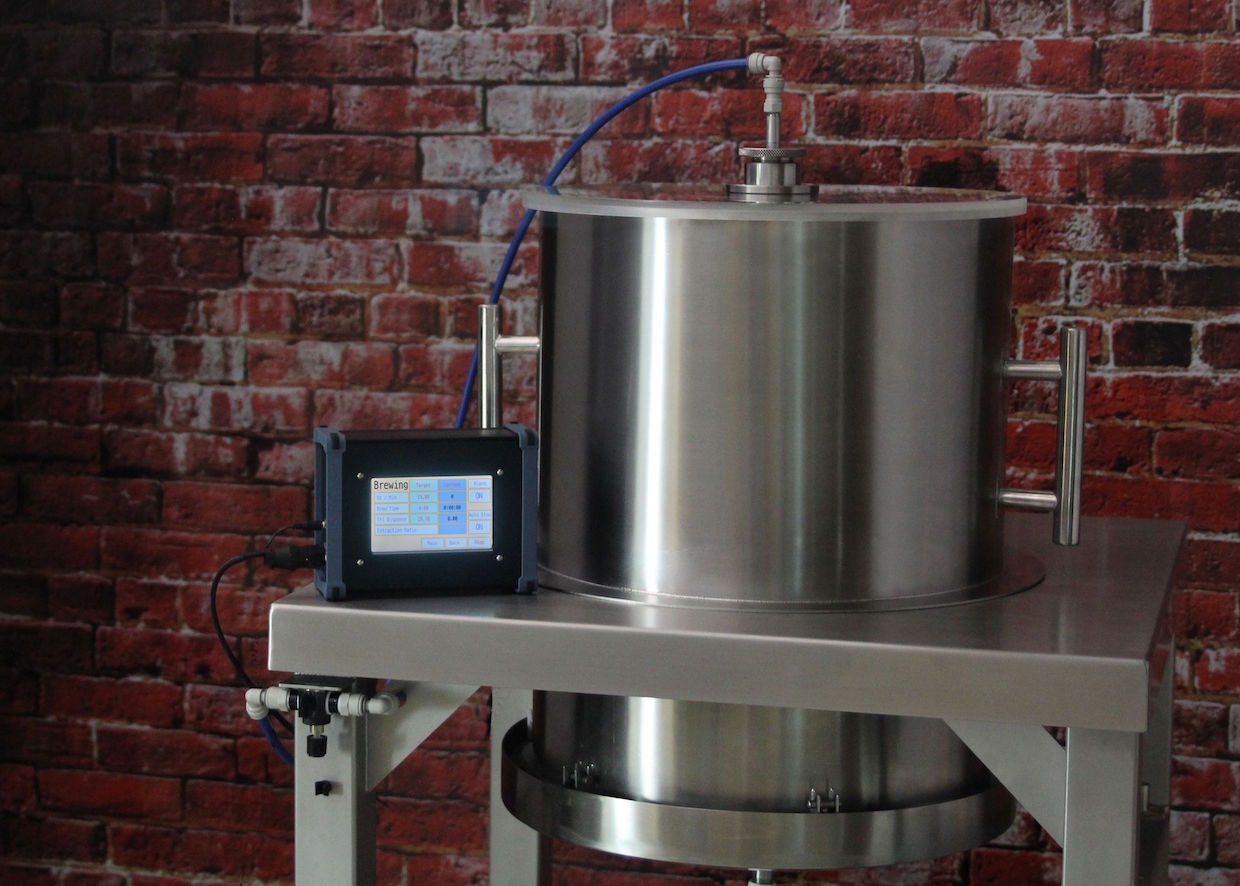 "Drip brewing is more efficient than immersion brewing. The water flow creates gentle agitation which results in more cold brew per pound of coffee, typically 20 to 35 percent more," said Brew Bomb inventor Ray Buerger. The Brew Bomb makes anywhere from 2.5 up to 80 gallons of slow-drip cold brew at a time, and relies on the self-filtering capability of the coffee bed to yield what the company describes as "crystal clear" cold brew, requiring no post-brew filtration.
A former real estate professional from Colorado, Buerger set out for some world travel about 10 years ago and found himself bitten by the coffee bug while exploring Thailand. He now owns and operates a wet mill in Huay Namn Khun in Chiang Rai province and a dry mill in Phrao, in Chiang Mai, which supply his Thai green coffee business, Thai High Coffee.
"We built the first modern-equipped mill in Thailand using Pinhalense, Estrada and Spectrum equipment. But I had no clue about coffee; all I really knew was that I liked drinking it," said Buerger.
After enduring some wild and costly fluctuations in the commodities market, Buerger set his sights on quality and embarked on a series of processing experiments to raise the cupping scores of the Thai cherry he purchased, the vast majority of which is Catimor, which Buerger said requires some "extreme processing techniques" to measure up to other varietals but that this pursuit is drive both by the financial implications as well as personal passion.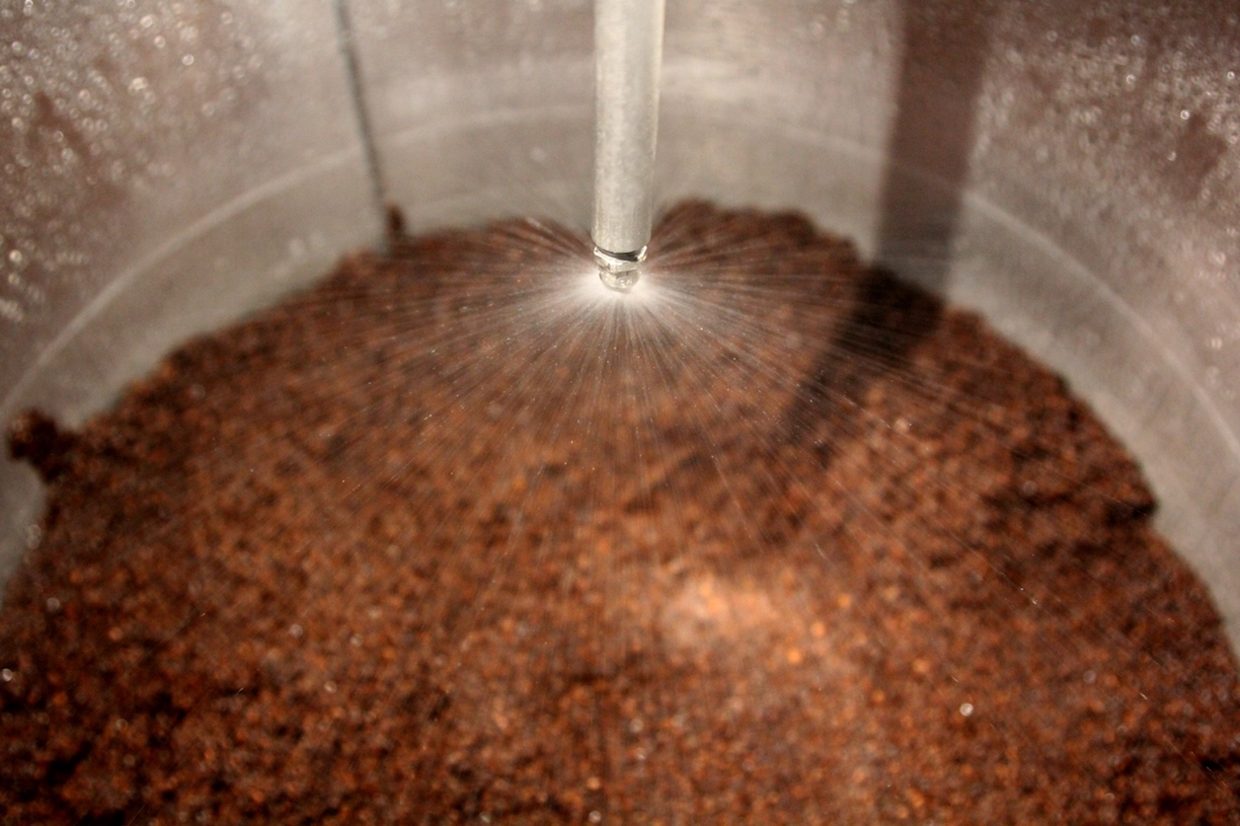 "We hired Willem Boot to do some consulting and before long we were producing 82-83 point washed and honeys," Buerger said. "We tried a bunch of crazy things — fruit infusion, where we stripped the mucilage off in a mucilager and marinated the beans back in the mucilage. We tried a product we called Kammie's Honey, where we put the pulp back in the drying parchment. This year we worked with Sasa Sestic on a dry-fermented, vacuum-packed freezer honey that has turned out pretty good."
Buerger also developed a program connecting Thai coffee farmers with Thai specialty coffee roasters, providing mutual exposure and education on both ends of the supply chain while directing a portion of retail brewed coffee sales directly back to the specific farmer that grew that coffee.
"The roaster gives money from cup sales back to the farmer, but not for TVs or mobile phones," said Buerger. "Rather, we direct the use into soils management, drying structures, processing equipment or labor, so the farmer improves the quality of their product."
When farmers in the program were flown into the city to visit the shops that sell their finished product, Buerger said the outcome was inspiring.
"The farmers finally understood why picking red ripe cherry is important, why we insist on precise processing and long drying curves," he said. "They got it. Some of those farmers are now cupping on their own, innovating on their own, and it is amazing growth to watch."
The farmer-roaster connection program was developed in collaboration with Bangkok-based roasting company Roots Coffee, where Buerger roughly 85 percent of sales take the form of cold coffee drinks, according to Buerger. Naturally, Buerger and Roots set out to create commercial-scale cold brew solutions for the café.
"We suffered many setbacks from uneven extraction, plugging, and even structural failure," he said. "Two years, lots of engineering and prototypes later, we have created a device that users are enjoying."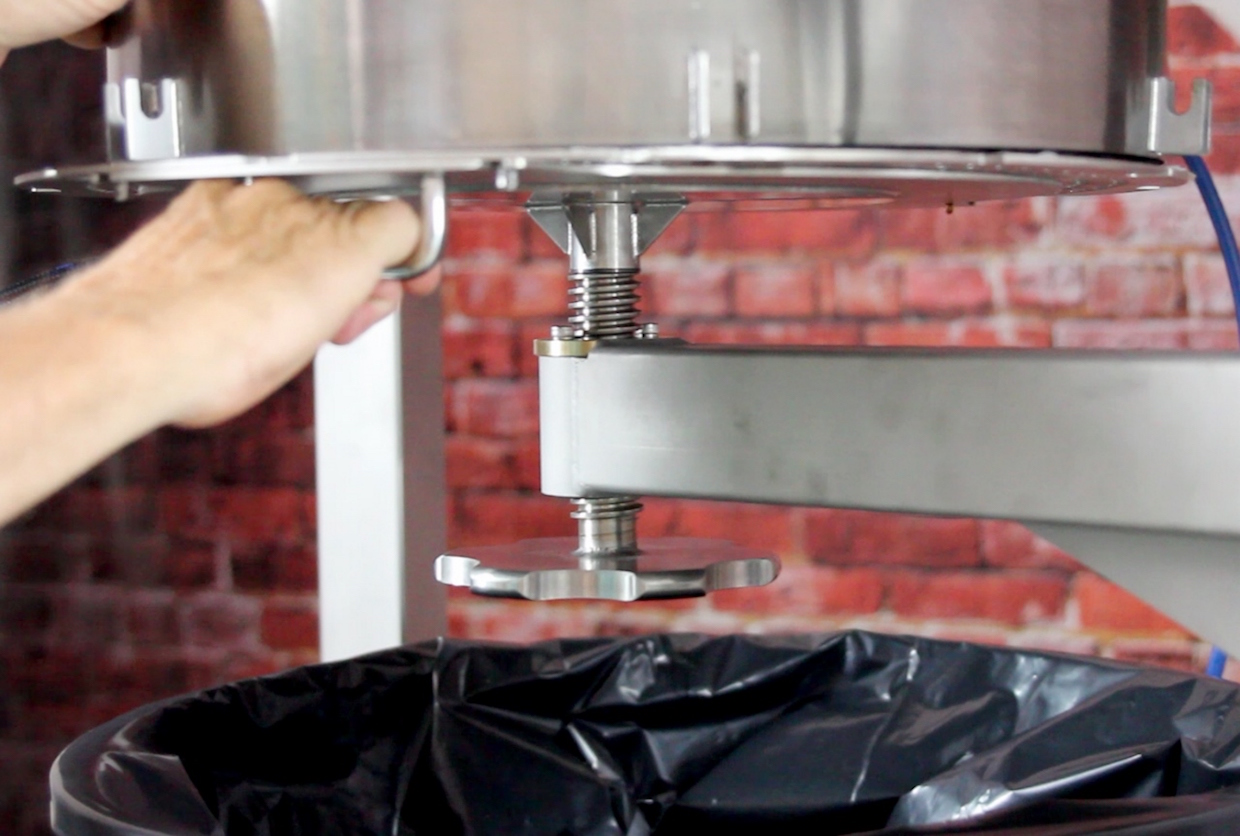 The cold brewer soft-launched in April of this year at the SCA Expo in Seattle and has since been adopted by several North American coffee companies, including Klatch Coffee in Los Angeles and Fernwood Coffee in Victoria, BC. Keg Outlet is the sole North American distributor, with an MSRP of $14,950.
"It took crazy idea after crazy idea, design, build, test, fail, try again," said Buerger, now pleased with the positive feedback he has received from beta testers. "So many setbacks, but here we are… sweet satisfaction for sure."
Howard Bryman
Howard Bryman is the associate editor of Daily Coffee News by Roast Magazine. He is based in Portland, Oregon.