Last month, a new mobile coffee trailer called Drop started happily serving up superfood lattes, plant-based milks, nitro cold brews and other en vogue coffee treats.
Yet what truly makes the concept unique is its location: the city of Turin (Torino), Italy, where cafe and espresso culture are deeply entrenched.
"Strangely enough, [the COVID-19 pandemic] brought much positive change to the Italian coffee culture," Drop Coffee Founder Damian Burgess recently told DCN. "The completely alien concept of takeaway coffee was suddenly the normal, and with it came the acceptance of drinks other than just an espresso."
Originally hailing from New Zealand, Burgess has been living in Italy for more than 20 years, including 12 years spent at Turin's Caffè Vergnano, where he served as head of coffee until January 2020.
Not knowing the world was on the brink of a pandemic, the SCA authorized trainer left Vergnano to devote more time to another venture, the coffee education and travel agency 3 Coffee Guys, which Burgess leads along with fellow coffee pros Patrick O'Malley and Ricardo Wilke Villegas.
As the pandemic took hold, Burgess began to rethink his coffee ambitions, and the result was Drop, which now boasts the tagline: "Rethink your coffee."
---
Related Reading
---
"This is [a] time that the Italian coffee culture is facing change," Burgess said. "The younger generation are learning that there is more to coffee than a badly made espresso at the bar; customers are open to new ideas and to consuming new coffees and different places."
Drop occupies a 3.5-meter-long (11 foot) trailer that completely opens on both sides to allow for a familiar bar-like approach from customers.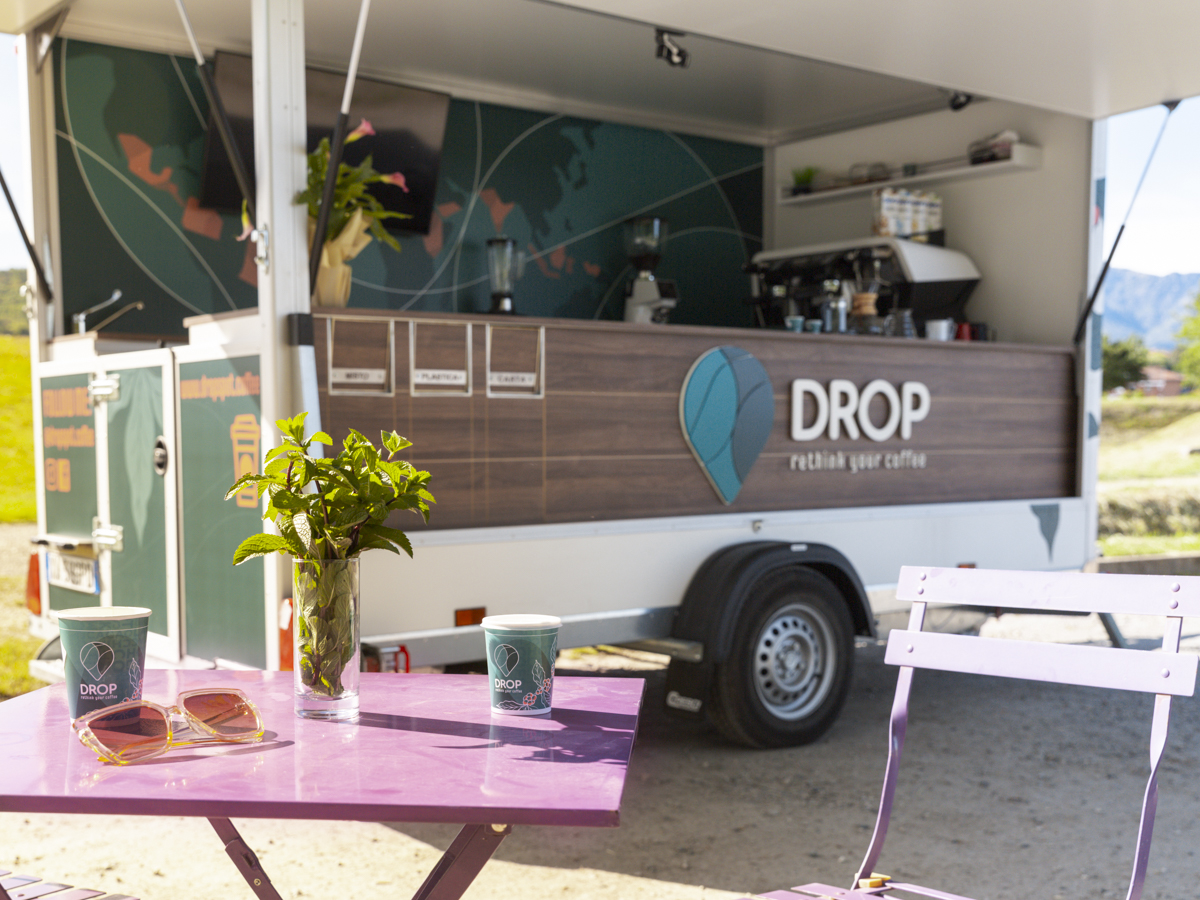 Plant-based milks from UK-based Alpro augment the drink menu, cold brew is served from a tap, and a house espresso blend comes from Bari, Italy-based micro roaster Caffè Cognetti. Single-origin coffees will be featured through guest roasters, including a recent arrival of a coffee from Ethiopia exporter Daye Bensa roasted by Slovenia's Stow Kava.
Atop the mobile bar is a Sanremo F18 espresso machine, which Burgess described as "a little overboard for a coffee trailer, but we wanted the espresso machine to be modern, elegant and give us enough control of extraction to really wow the customers every time."
A Fiorenzato F64 Evo PRO grinder handles the core grinding duties, while a smaller Allground grinder from Fiorenzato allows for on-the-fly adjustments for different beans and drink preparations.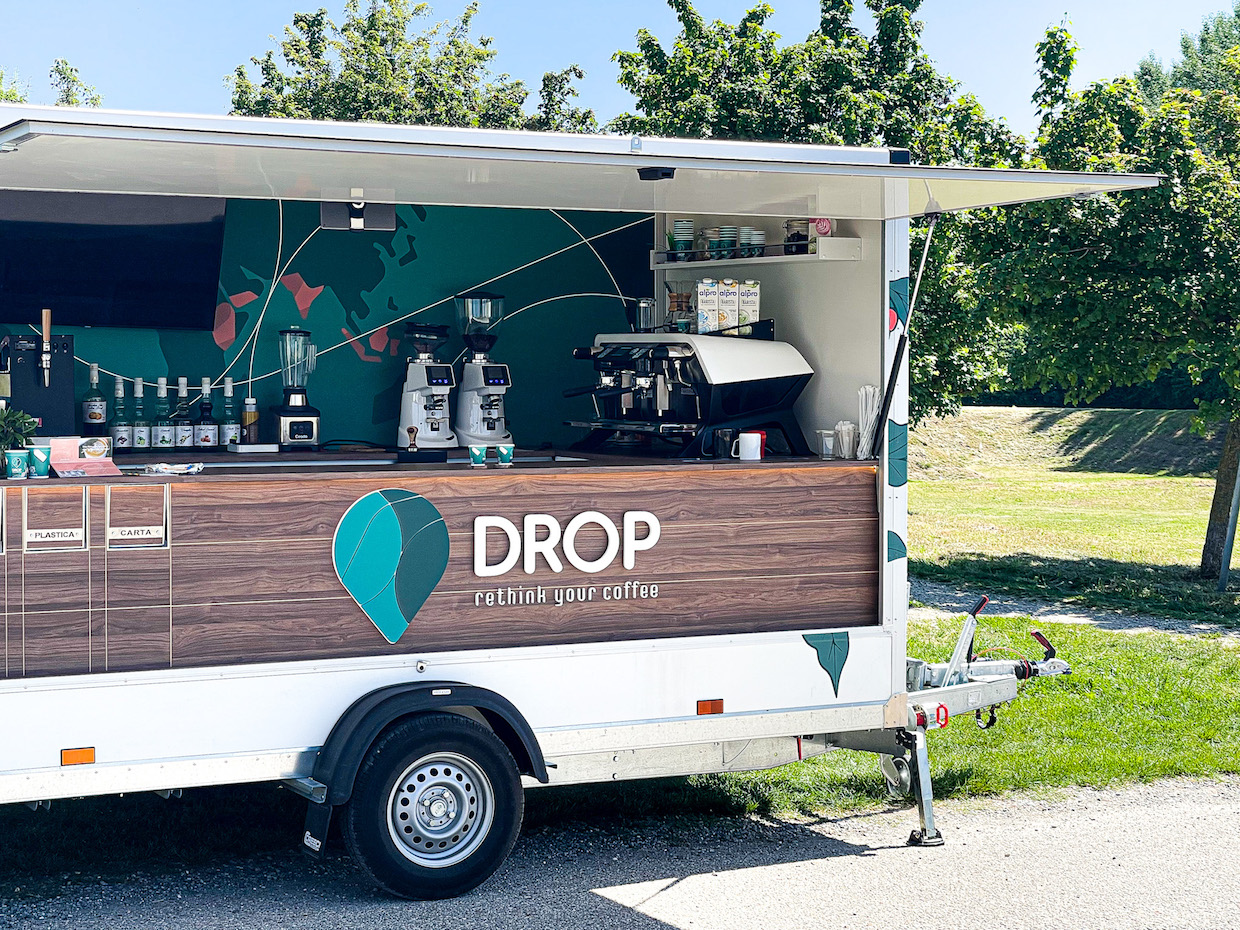 A 43-inch monitor displays video messaging to passersby, promotes the Drop brand, and displays a digital menu — adding yet another touch of modernity to the Torinese coffee landscape.
Said Burgess, "For now this is just the first drop but we are confidently paving the way for change."
---
Drop Coffee is now open, moving to various locations throughout Turin, Italy. Tell us about your new coffee shop or roastery here.
Nick Brown
Nick Brown is the editor of Daily Coffee News by Roast Magazine.