Northern Italian commercial coffee grinder manufacturer Fiorenzato has expanded into the consumer coffee market with the launch of Fiorenzato Home. Aimed squarely at the fancy home market, the new brand's first product is the Allground (styled by the company as "AllGround"), an all-purpose electric burr grinder.
The 80-plus-year old company based in the Venice, Italy, town of Santa Maria di Sala launched the brand and its official website earlier this month.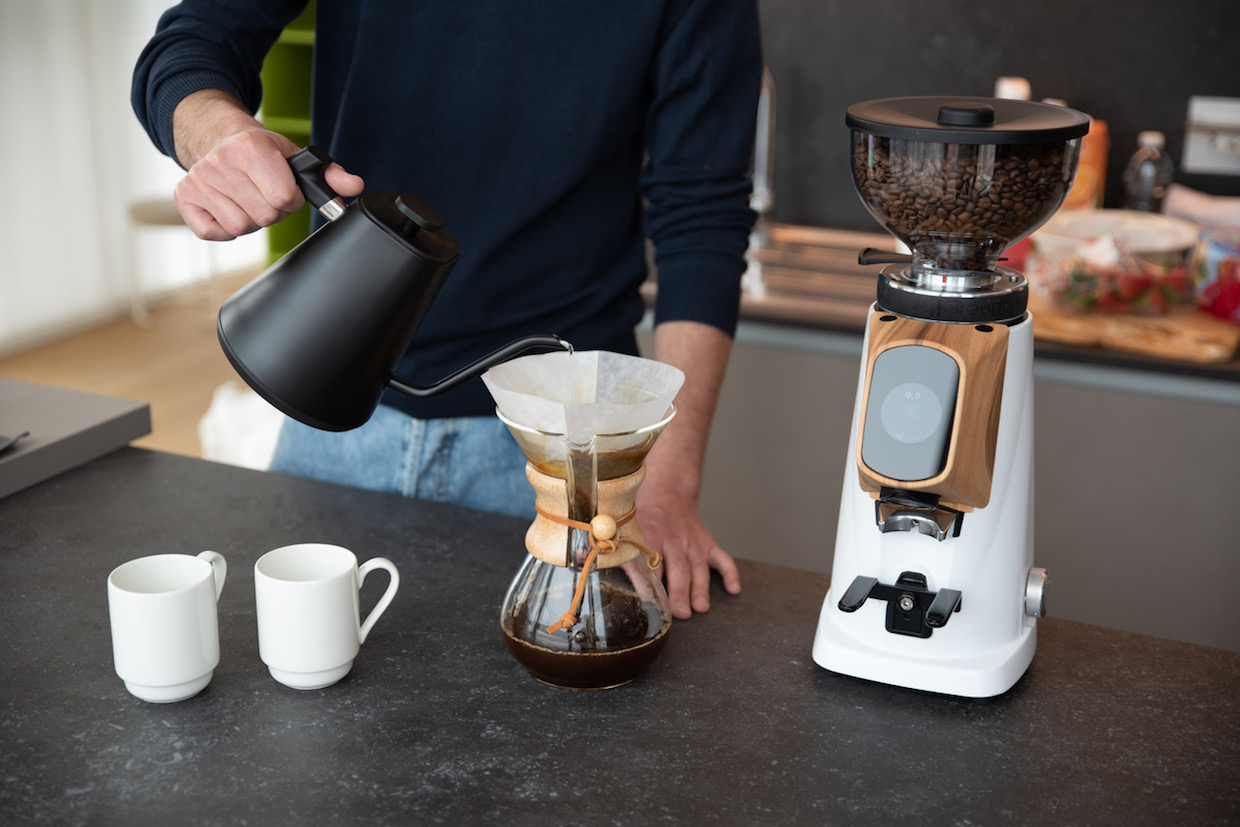 "We want to bring the experience of the professional world into homes, with an appliance accessible to all," Fiorenzato CEO Christian Oddera told Daily Coffee News. "Hence the Home line was born, dedicated to the coffee beans consumption trends at home, already established in much of the world."
Allground's adjustment collar offers a range of settings with markers for "espresso," "moka" and "filter." The grinder's body, offered in numerous colors and materials, houses a set of 64-millimeter, titanium-coated, flat M340 steel burrs designed specifically for this grinder, according to the company. The burrs are expected to grind up to 1,400 kilograms of coffee before requiring replacement.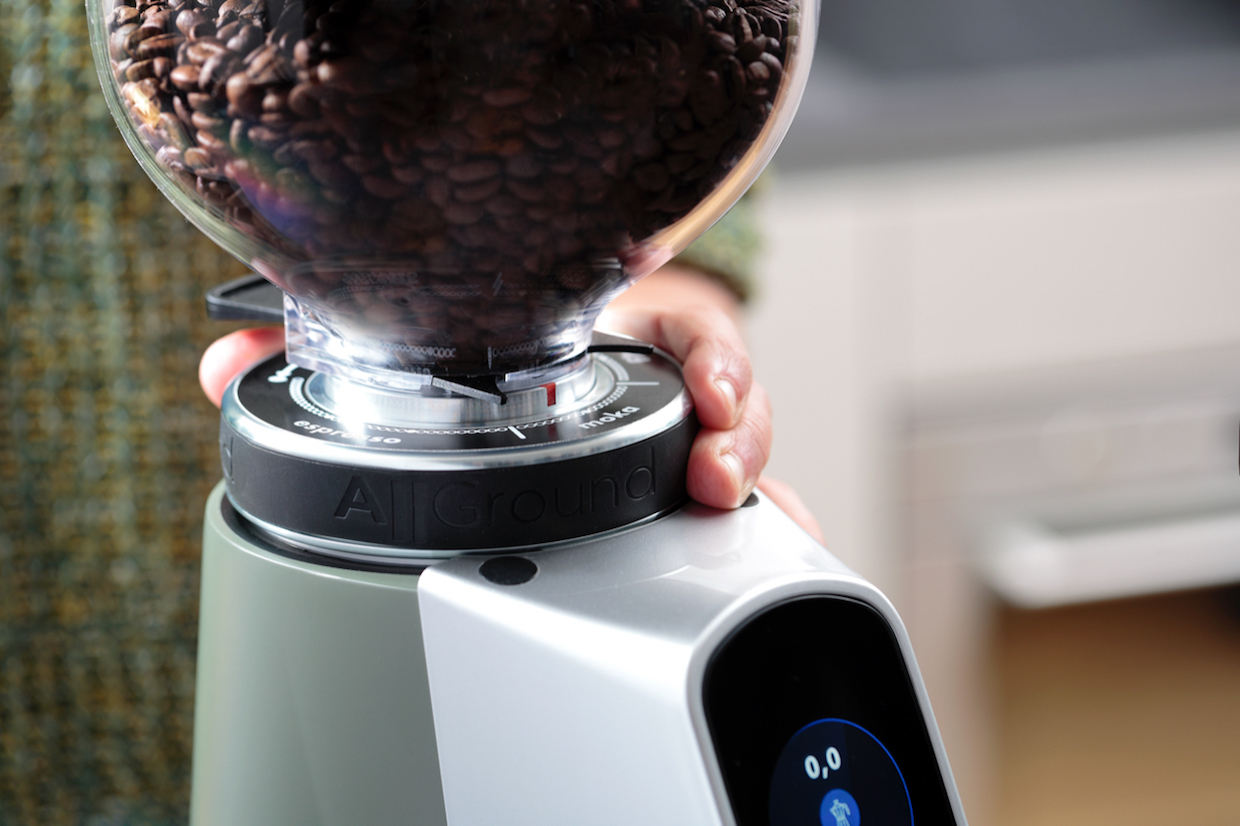 Grinds from the Allground will issue either directly into a portafilter or into an included bin for drip or moka brews. The hopper is designed to hold 250 grams of coffee, and the company told DCN it will soon release a "puffer," or bellows accessory, for users wishing to use the Allground as a low-retention single-dose grinder.
---
Related Reading
---
"Allground represents an opportunity to increase the point of contact with our consumers by moving towards an omni-channel strategy," Fiorenzato Sales Director Denis Girardi told Daily Coffee News. "Allground is the first of a series of products that will allow Fiorenzato to be even closer to the demanding and constantly evolving coffee consumer."
Fiorenzato Home anticipates launching sales of the Allground by the end of May at a recommended retail price of US$850.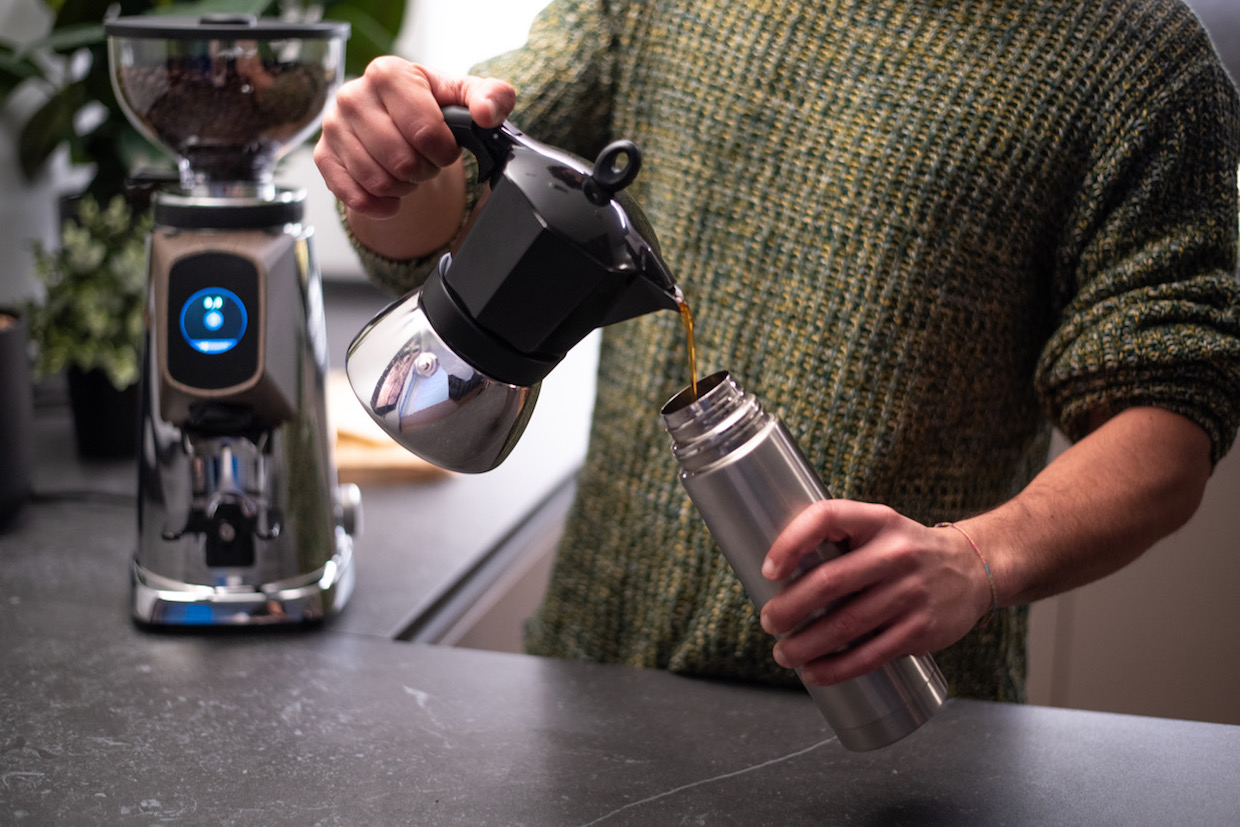 Howard Bryman
Howard Bryman is the associate editor of Daily Coffee News by Roast Magazine. He is based in Portland, Oregon.