A roasted coffee production, packing and cold brewing service provider called Coffee Support is setting up shop in a 40,000-square-foot industrial facility in Phoenix.
The business aims to provide discreet roasting, packaging, cold brewing and other services to cafes, grocery stores or other coffee brands seeking to expand or scale specialty coffee production.
Coffee Support's roastery centers on a pair of towering full-bag-capacity Loring S70 Peregrine roasters, while a nearby climate-controlled cold brew production, pasteurization and canning facility has also switched on the lights.
Coffee Support is also partnering with Pheonix-based Accresco Imports USA for green coffee sourcing services, while also offering climate-controlled green coffee storage.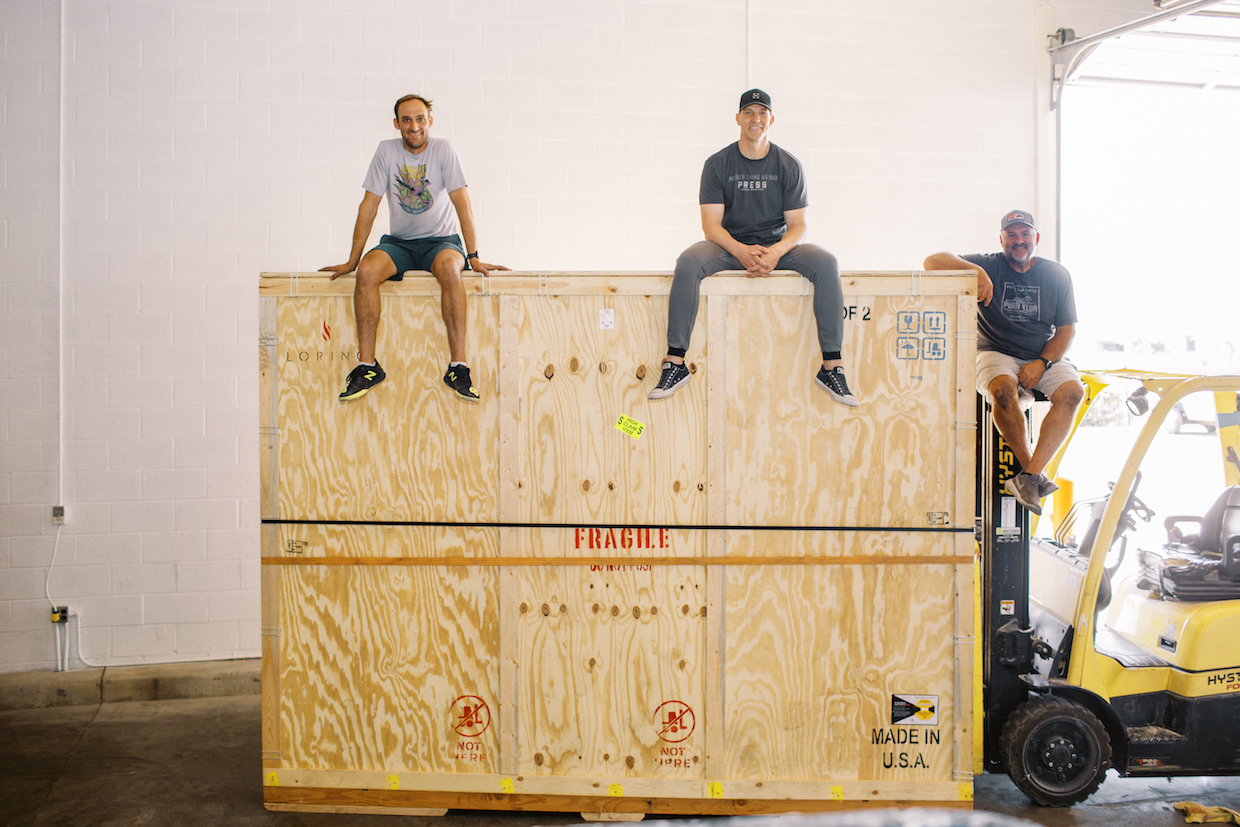 Coffee Support CEO Jason Kyle, who is also the co-owner of Phoenix-based Press Coffee Roasters, told Daily Coffee News that sourcing and other coffee production services are designed to also support the "wellbeing of our partners and their worker communities."
"Through our involvement with Press Coffee over the years, we are fortunate to have access to some of the best roasting and production staff in the business," Kyle said. "We built Coffee Support to solve the growing pains of brands like Press Coffee — allowing growth without having to invest in infrastructure."
Starting Sept. 1, clients will have access to labs, sales and office areas onsite, while Coffee Support staff will execute roasts. The plans to eventually leverage online networking tools to give clients the ability to monitor and remotely control roasting in real time from off site, with Coffee Support staff doing the heavy lifting.
---
Related Reading
---
Coffee Support says it has already forged agreements with a number of roasting and cold brew clients. Much of that coffee will be converted to cold brew through industrial methods that the company is not presently disclosing.
"We are holding our equipment cards close to our chest. A lot of time and development has gone into our cold brew process," said Kyle. "Using climate-controlled conditions and cutting-edge equipment, we are able to cut brew times to 90 minutes and make 1,500 gallons per shift, producing shelf stable products with zero compromise to quality."
Also confidential is Coffee Support's list of clients, although Kyle said clients are free to trumpet their partnerships as transparently as they wish.
"Our target customers are brands with established volumes looking to bring back a degree of quality and story to their brand — also brands that are struggling with the cost, time, and sacrifice in quality involved with growth," said Kyle. "Because of the equipment and attention to detail in producing products, we believe many brands will highlight the story of how and where their coffee is made."
Howard Bryman
Howard Bryman is the associate editor of Daily Coffee News by Roast Magazine. He is based in Portland, Oregon.