Antiquity and the cutting edge blend like cardamom and cinnamon at a new Yemen-focused specialty coffee shop in Dearborn, Michigan, called Haraz Coffee.
At the shop, brews through traditional Turkish and Yemeni methods can be purchased through decidedly modern means such as Dogecoin and Bitcoin.
Opened by Hamzah Nasser this past April, the cafe accepts both cryptocurrency and United States Dollars, while more European-style esprresso-based drinks and drip-brewed coffees are also available alongside the traditional brews.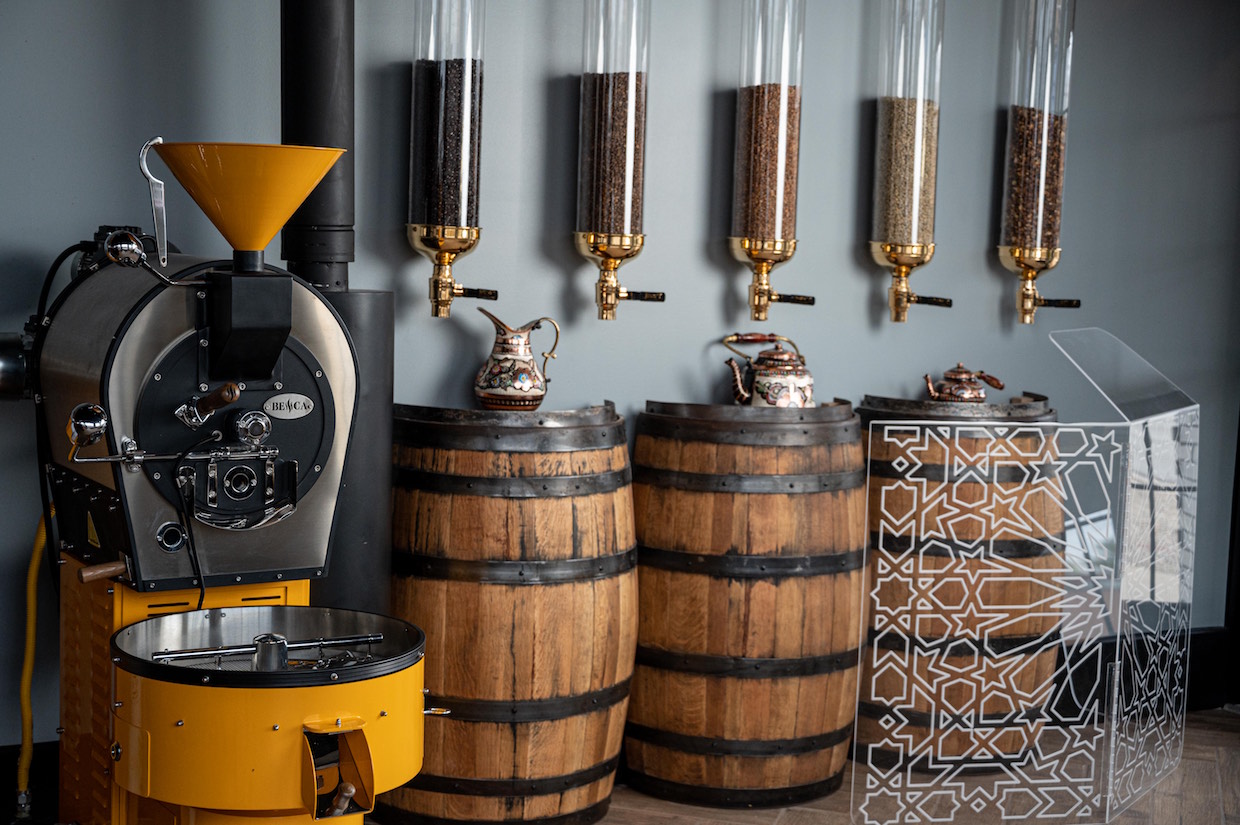 All the coffees are roasted on site by Nasser, who described the cryptocurrency option as a kind of fun experiment both for customers and for him as a shop owner.
"It was like, 'let's see how the future is going to be,'" Nasser recently told Daily Coffee News. "If I had $1,000 in sales in cryptocurrency last month, today that's about $1,600-$1,700, but it could go vice versa — it could go down to zero. Right now I'm comfortable as the margins are not too risky, but if sales got to a point where it's very risky, we could just cash them out on a daily basis."
Amidst the abundant honeycomb patterns and burnished wood touches within the shop, a backlit wooden world atlas includes plaques denoting various milestones in coffee's centuries-long journey through human history.
The earliest point identified is Yemen, the land of Nasser's family and heritage, as well as the source of origin for the company's key ingredient today.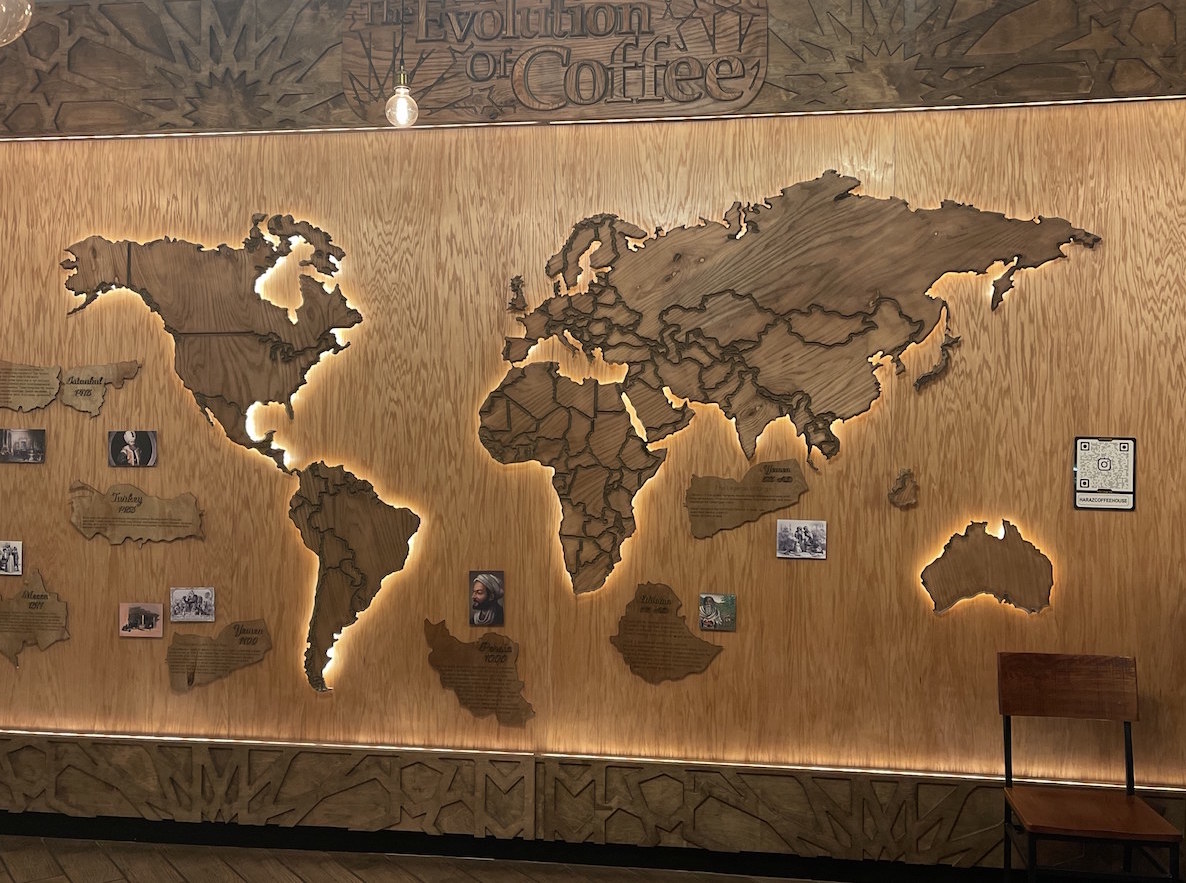 "We have partners that are farmers over there in Haraz [Yemen] that we buy coffee from, because that's where we believe coffee was discovered," Nasser told Daily Coffee News. "And behind our business model is our mission."
By supporting Yemeni farmers through the purchase of their beans at sustainable prices, Haraz Coffee hopes to help dissuade the production of the drug khat, and return to coffee production as a sustainable means for livelihood.
"We are offering them money to get rid of the khat tree that has taken a lot of farms," said Nasser. "It's a drug tree that people are planting in Yemen, and we're paying people to unearth them and plant coffee trees. We're even paying farmers for the five years until the coffee trees mature and they're able to pick out coffee beans from those trees."
---
Related Reading
---
Nasser, who previously owned a gas station company, now roasts exclusively Yemeni coffee on a Turkish-made, 10-pound-capacity Besca roaster after hours in the shop, and sometimes by day in front of customers in the cafe.
Cooktops are built into the surface of the coffee bar for coffee brewing in ibriks, while manual pourovers, a Curtis batch brewer and Mahlkönig grinders paired with a Nuova Simonelli espresso machines lay the basis for other coffee drinks.
House-made pastries include the shop's own original recipes for such Middle Eastern treats as rose milk cake, saffron cake, basboosa and more.
A member of the fourth generation of his family to live in the United States, Nasser is also the eighth generation of ownership of over 200 acres of farmland in a village in Juban, a district in central Yemen several hours south of Haraz by car.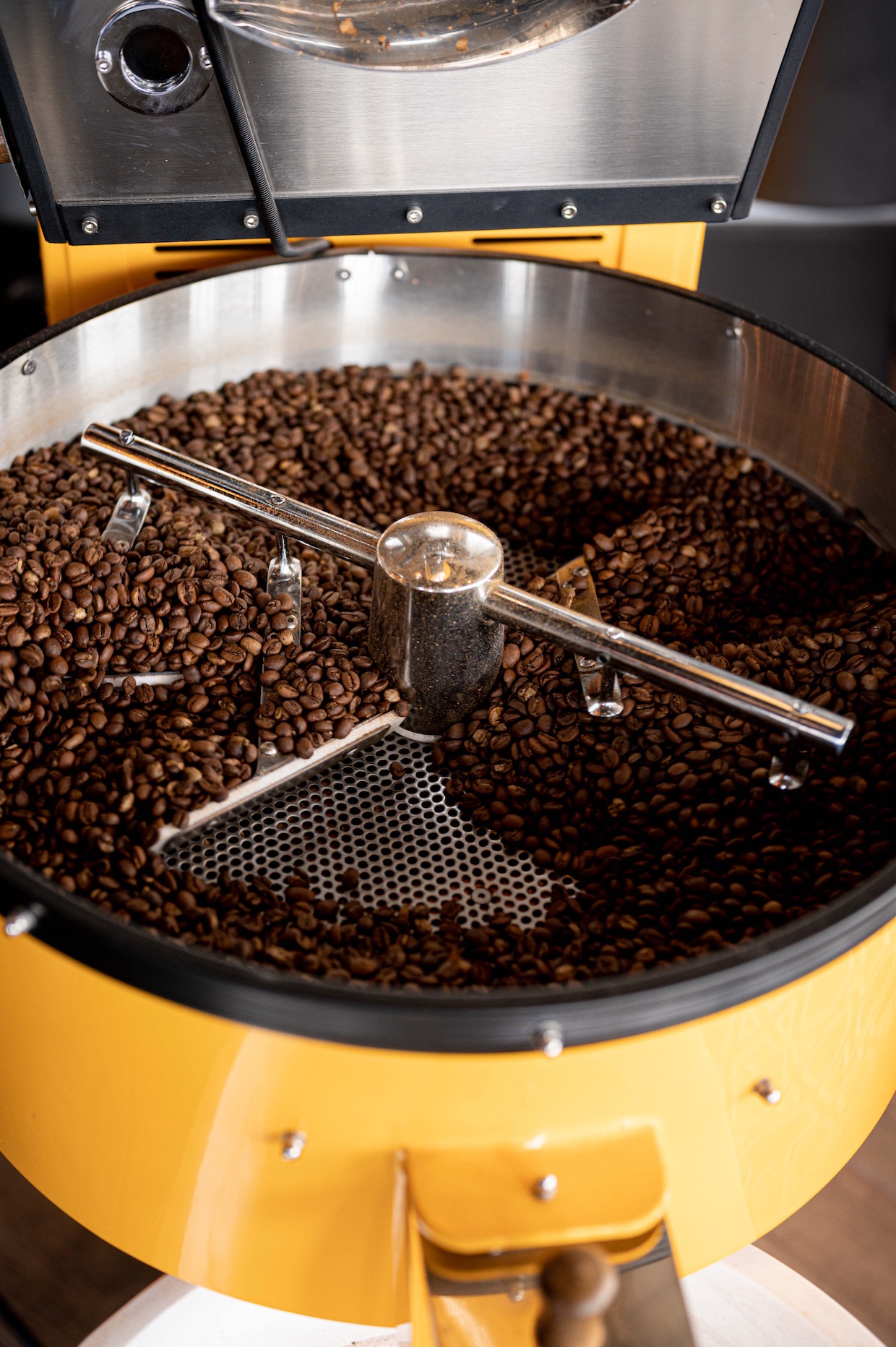 "We're currently working with the government to supply us with generators, so we could dig some wells and transform those acres into coffee fields," said Nasser. "We know that what we're doing will start a revival of coffee, to bring back the empire of coffee that Yemen once was."
Political instability, sanctions and port closures have presented obstacles to the import of coffee for his business, Nasser said, although so far he has continued to find ways to persevere.
"Sometimes we have to pay drivers to drive three days into Oman, our neighbor country, and then from Oman, ship it from the airport," said Nasser. "We could easily get coffee from South America, but we're unable to do that, because we want to motivate our farmers in Yemen."
Nasser said two additional Haraz Coffee locations are planned to open this year.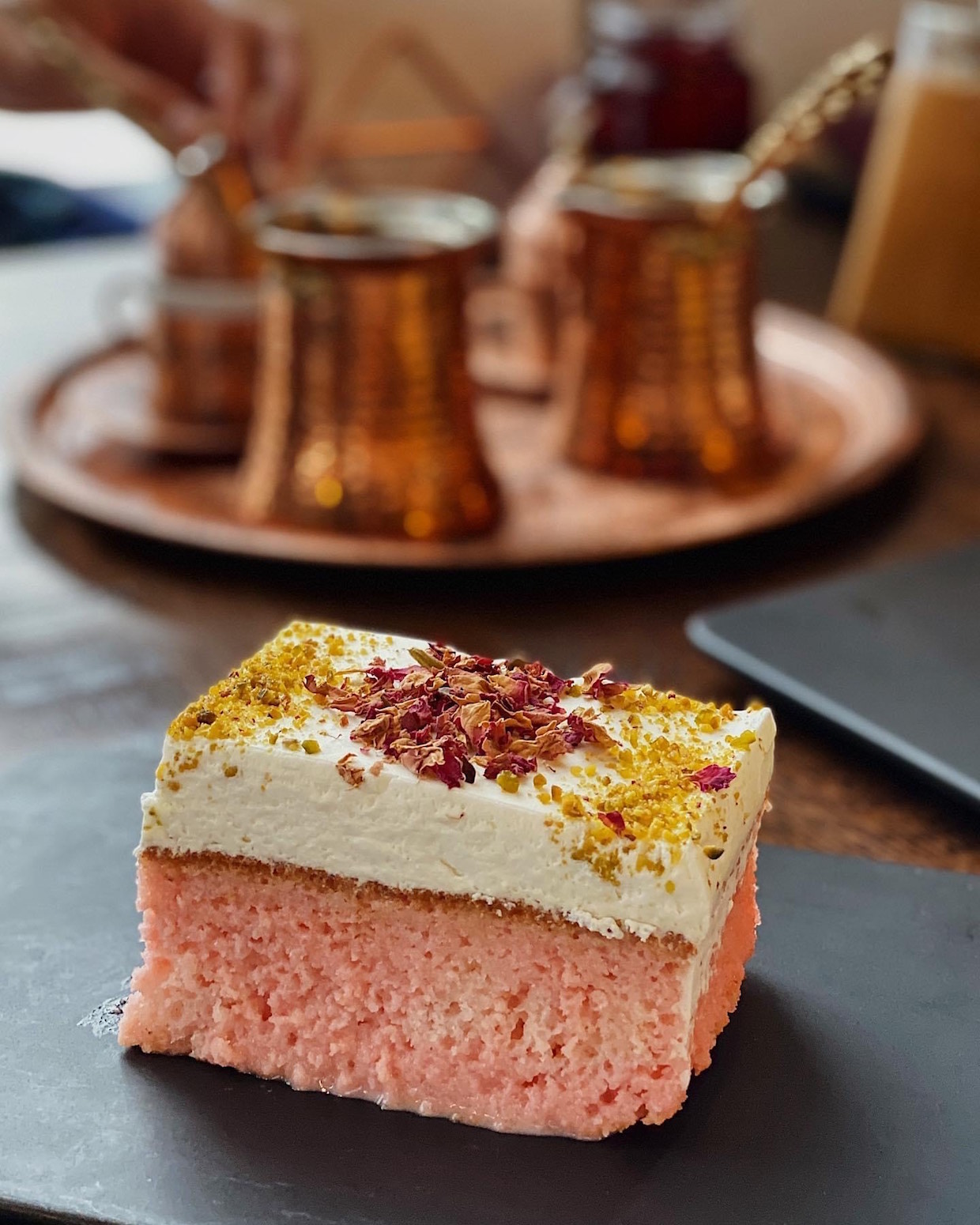 Haraz Coffee is located at 13810 Michigan Ave. in Dearborn, Michigan. Tell us about your new coffee shop or roastery here.
Howard Bryman
Howard Bryman is the associate editor of Daily Coffee News by Roast Magazine. He is based in Portland, Oregon.