A new coffee destination in downtown Los Angeles is bringing cold brew to life in a surreal comic-like setting.
Matte Black Coffee captures the aesthetic of Southern California-based pop art illustrator Joshua Vides inside its first location, where walls, furniture and other surfaces engulf visitors like the pages of a graphic novel.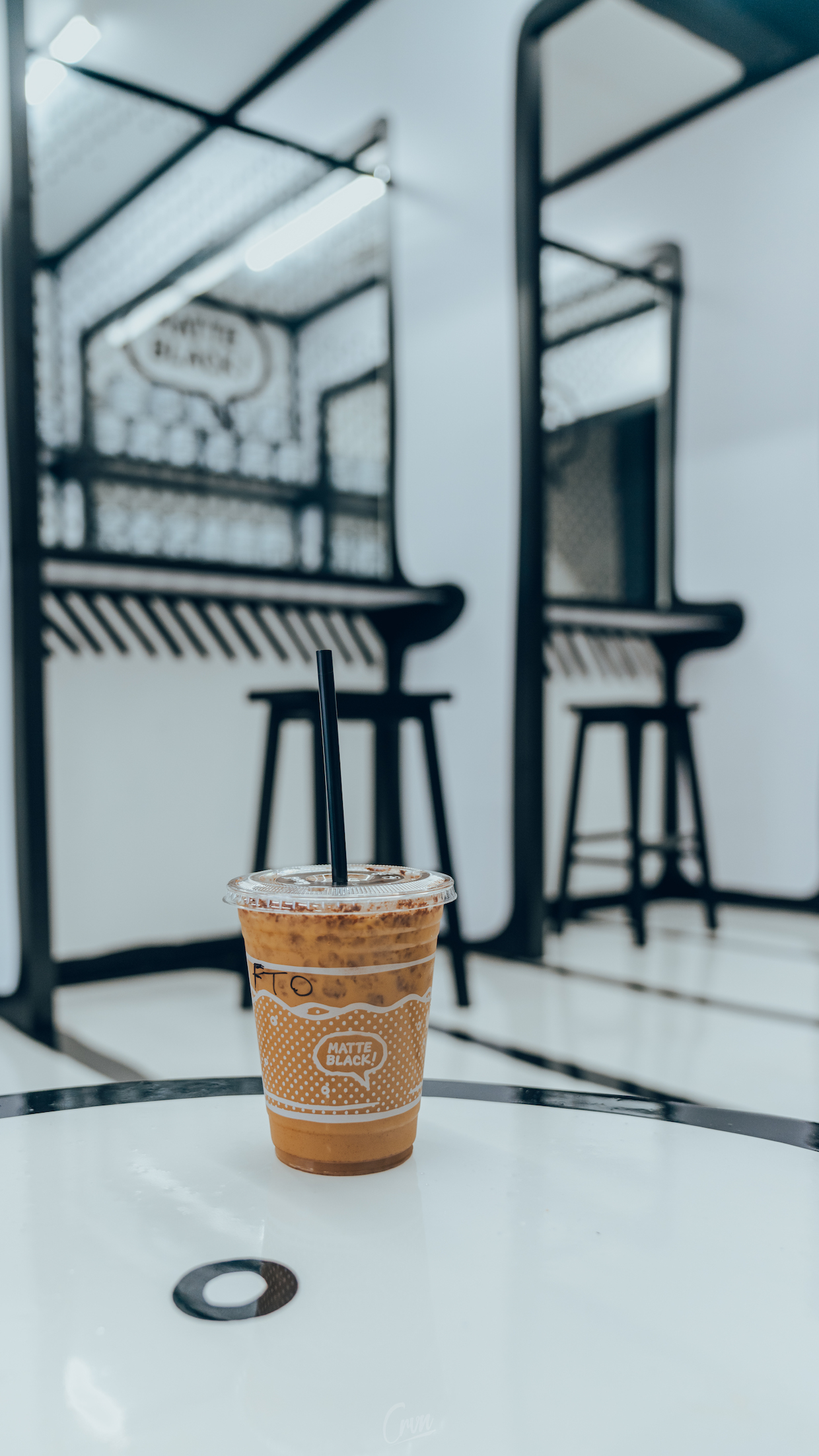 The long and narrow shop occupies some 1,000 square feet, with expanses of white contrasted by borders and lines of thick black lines that appear to have been drawn by the hand of a giant illustrator.
The coffee shop project is a collaboration between Vides, food and beverage entrepreneur Andy Nguyea, and James Malone, who led the buildout and leads the coffee program.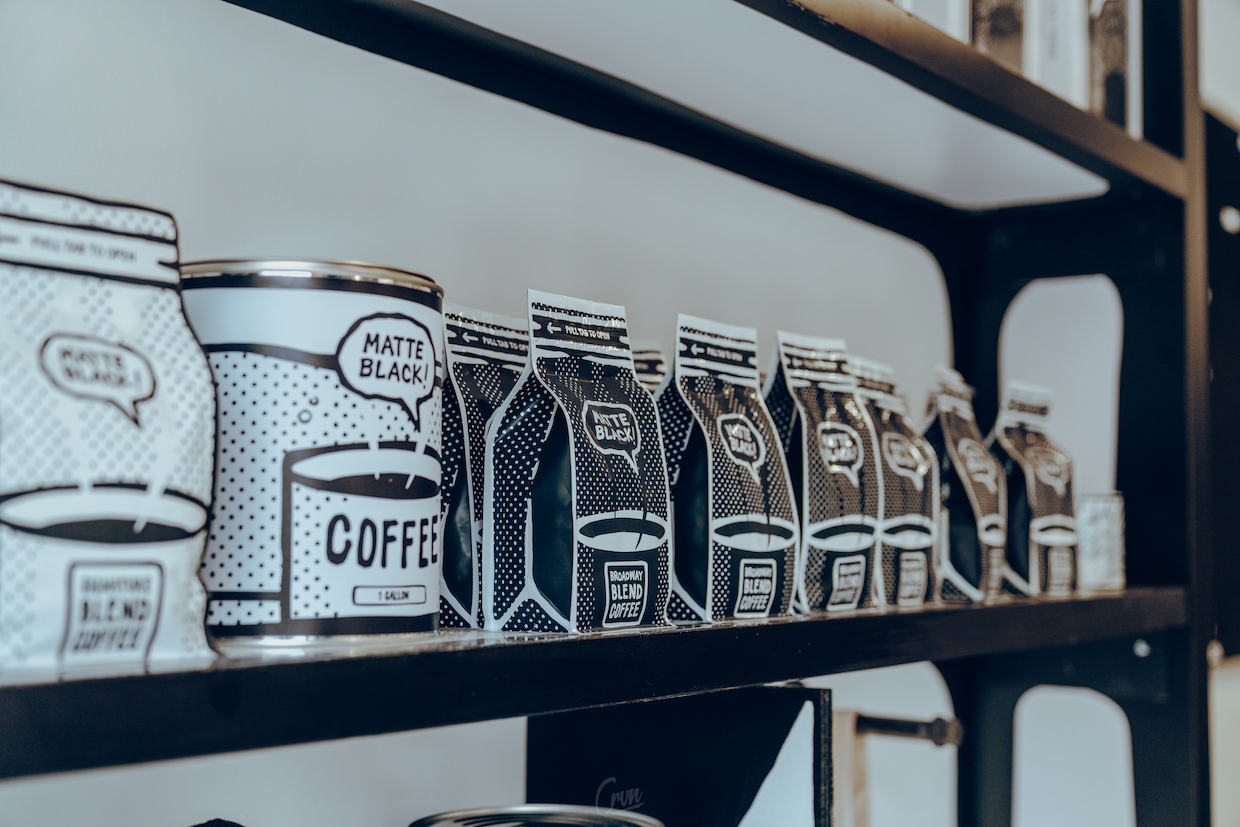 Beans for the shop come from San Diego-based Mostra Coffee, a Roast magazine Roaster of the Year winner co-founded by Malone's wife, Jelynn Malone.
"Josh [Vides] had been wanting to do a cafe for quite some time, and had been talking to Andy [Nguyen] about it," James Malone told Daily Coffee News. "It definitely makes for a fun space."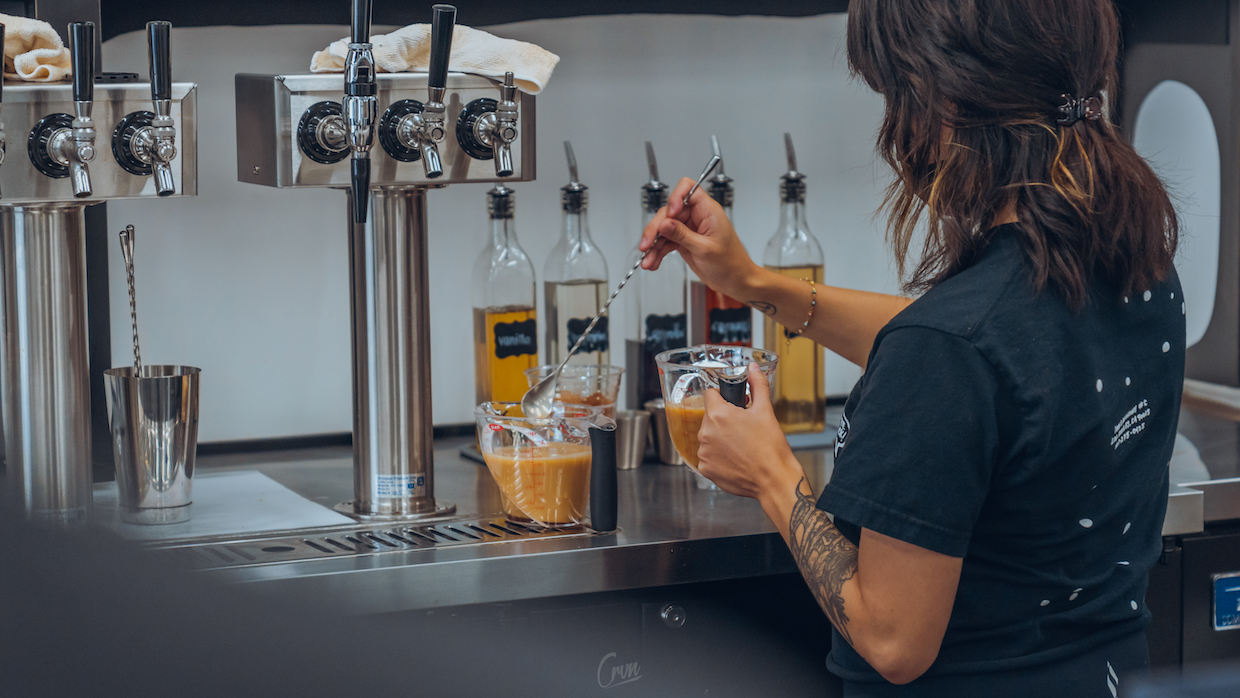 Malone, who has overseen the buildout of several Mostra Coffee locations, hired movie set building company 60 Grit Studios to manifest Vides' cartoon vision throughout the space.
A first-generation Guatemalan-American artist, Vides has applied his sketch-like, black-and-white style to marketing efforts for brands such as Fendi, Nike, Converse, Interscope Records and more. His work has also appeared in galleries and museums throughout the United States.
While Vides' bona fides in the world of art and design are well established, Matte Black remains a new kid on the block where coffee is concerned.
Malone said that with the unpredictable retail climate in the COVID-19 pandemic era, the company will keep its focus squarely on core cold brew offerings before branching out too much.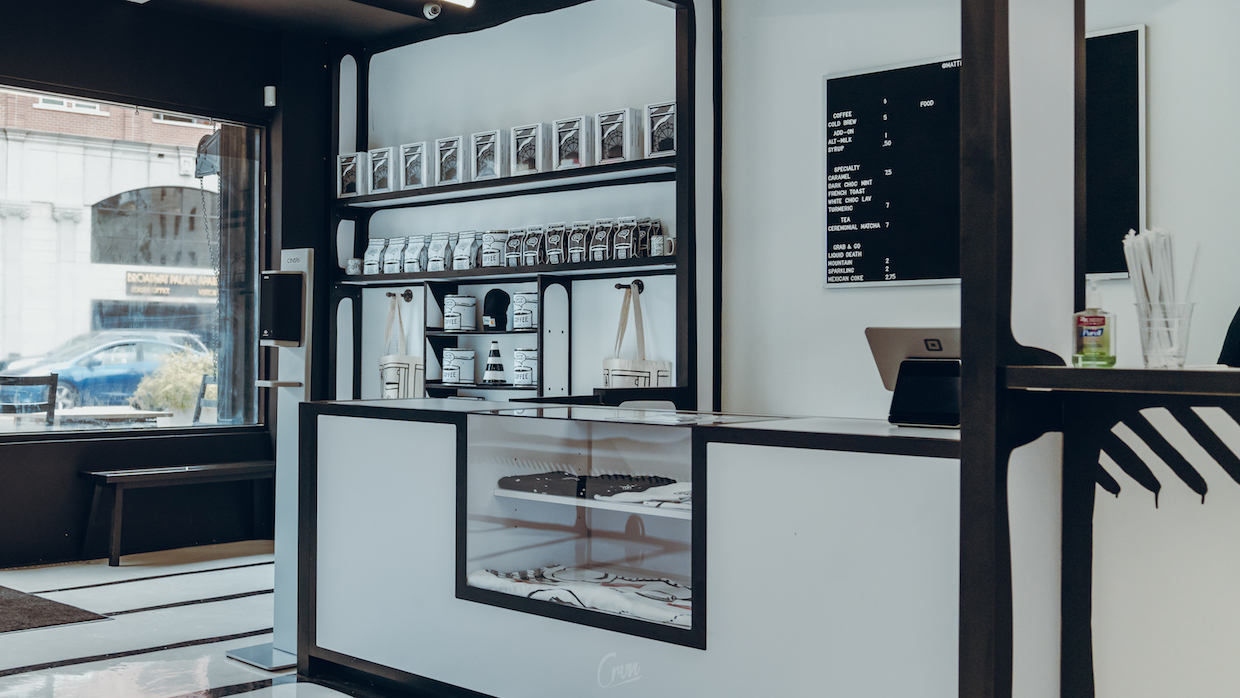 "Matte Black still has to do the hard work of earning its own coffee audience," said Malone. "For the next handful of months I think we'll get our legs underneath us, figure out exactly what the retail space looks like in that area, and then as soon as we have a better gauge on what the demand looks like, we'll jump into all that fun exploratory stuff and see where that leads us."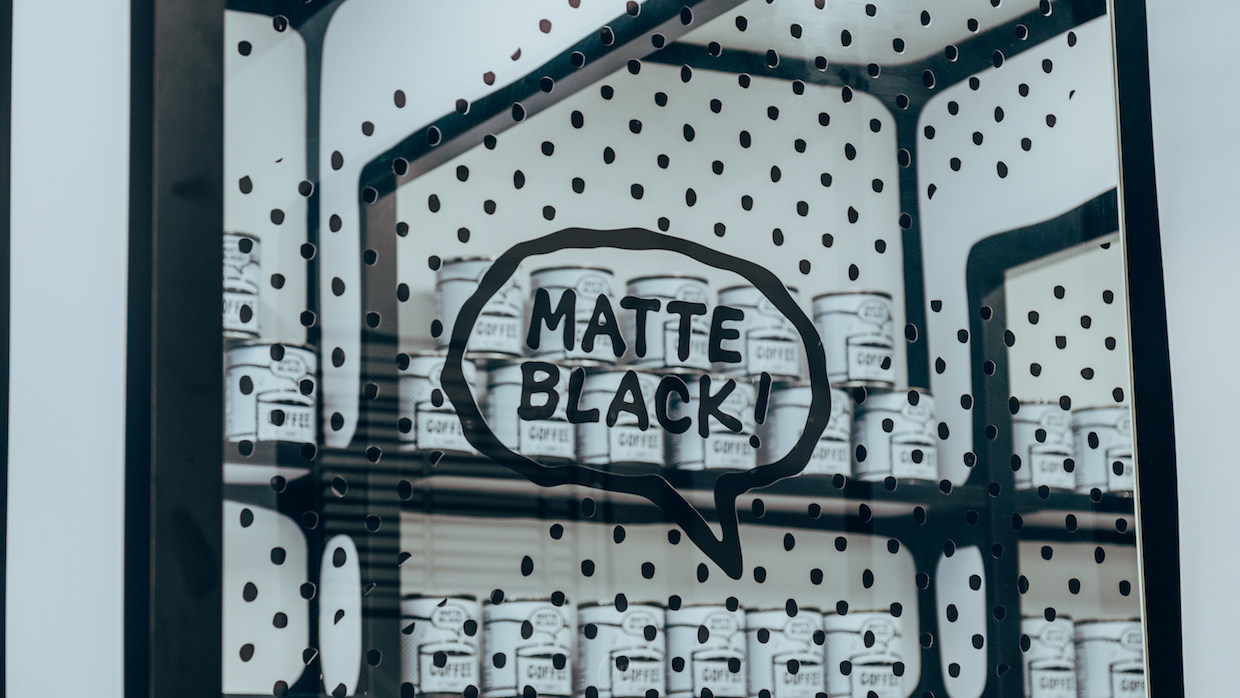 Matte Black Coffee is located at 1001 S Broadway in Los Angeles. Tell us about your new coffee shop or roastery here.
Howard Bryman
Howard Bryman is the associate editor of Daily Coffee News by Roast Magazine. He is based in Portland, Oregon.