Between the swaying palms and sandy beaches of its namesake chain of islands in the Florida Keys, Islamorada Coffee Roasters has opened its first brick-and-mortar shop.
Sharon Sealy and Danny Ganim, the married pair of chefs behind the coffee brand, opened the 800-square-foot coffee shop and roastery late last year, while continuing to bring the beans to outdoor markets and events. The pair currently oversees a range of beans that surf the hot air of a Sonofresco roaster on-site at the new shop.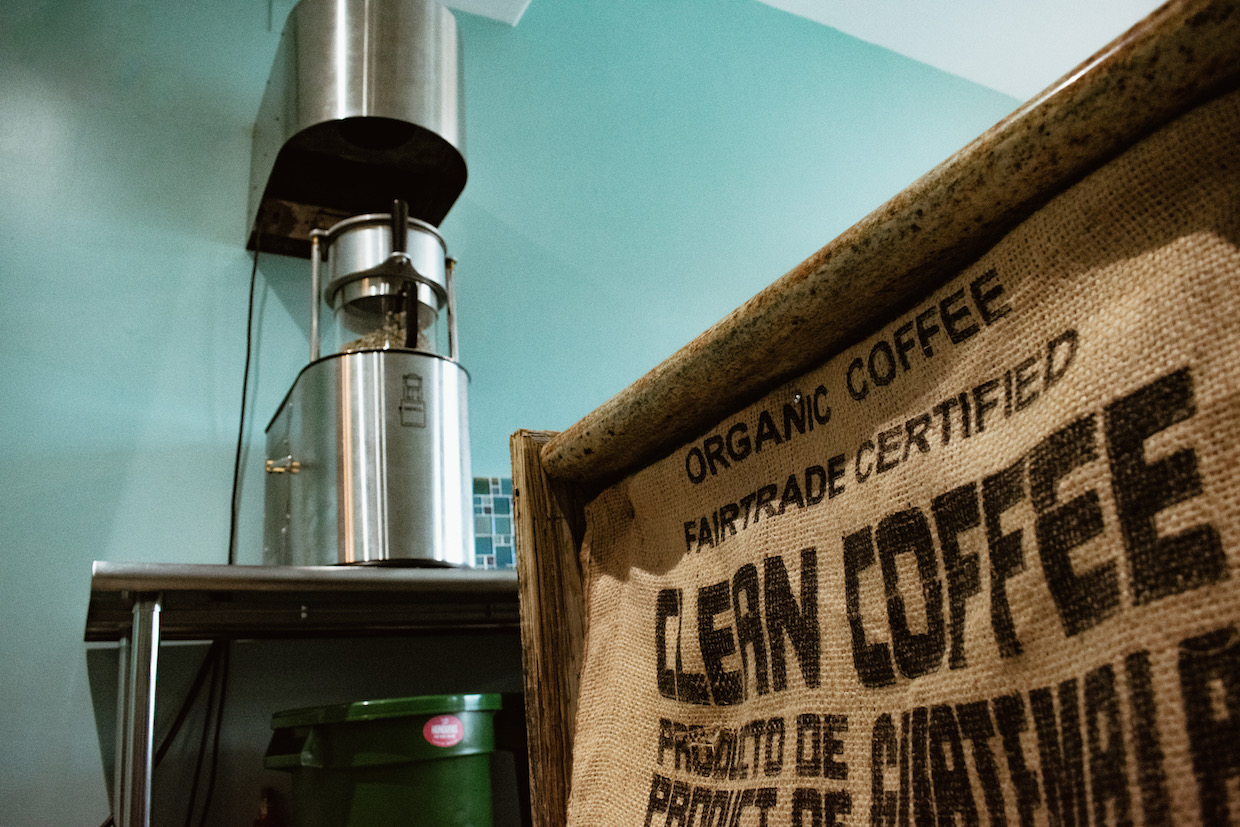 "At this point we're approaching three years as roasters, and we both are still operating primarily based on sensory perception, having done repetition enough to know when it's ready by the way it smells and looks," Ganim said of Islamorada's approach to coffee, which also extends to Islamorada's fresh-baked goods. "If it's brioche, it's naturally fermented; there's no yeast. If it's coffee cake or whatever it might be, it's made the old fashioned way; it's not anything purchased or prepared."
Drinks prepared at the shop are similarly manually made. The shop uses concentrated Aeropress brews as the basis for espresso-style drinks, pourover for drip coffees and French press for larger batches. At any given time, the shop also maintains two caffeinated options and one decaf option for cold brew made in 5-gallon batches.
"We do a ton of cold brew, [steeped] minimum 48 hours," said Ganim. "Sometimes seeing 72 or 96 hours even, because we're crazy."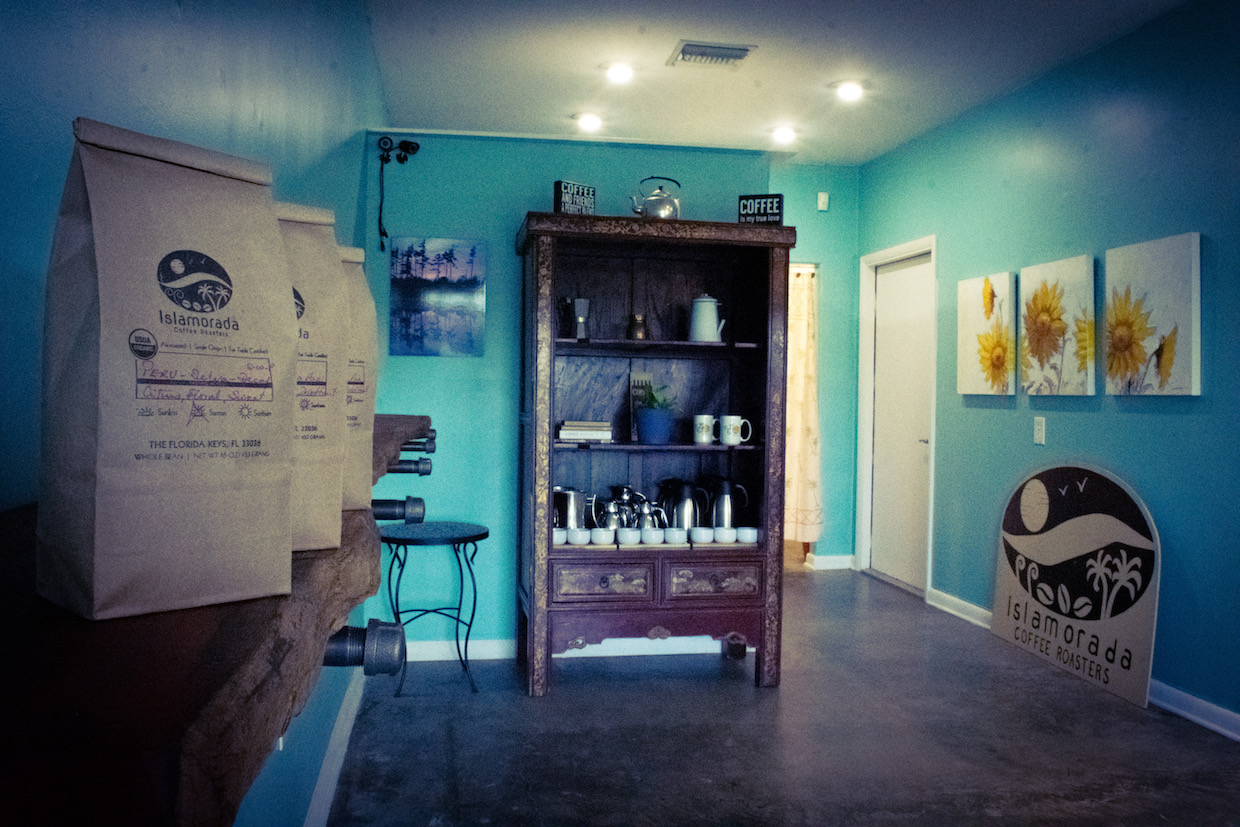 Inside the shop, live-edge wood surfaces, concrete floors, black metal pipe fixtures and walls of soothing sea- and sky-reminiscent blue amount to a homey, "coastal industrial" atmosphere, according to the owners.
"We knew for sure that we wanted the mahogany slab counter, and everything else was worked around it," Sealy told DCN. "It really came together from bric-a-brac, finding things that we liked."
The shop's stainless steel tables and mahogany pieces were purchased new for the shop, while everything else was "a collection of upcycled, recycled, or trash items that we brought into the space, so that we can spend the majority of our money on green coffee," said Ganim.
---
Related Reading
---
In a similar spirit of making good use of often-discarded materials, Islamorada Coffee Roasters sells whole, dry cascara grown in Caranavi, Bolivia, while sharing recipes for its cascara teas and the cascara syrup used at the bar.
"The [cascara-flavored] Italian soda is a big hit," said Sealy. "A lot of people think it's really novel of us to be bringing a different flavor to the market."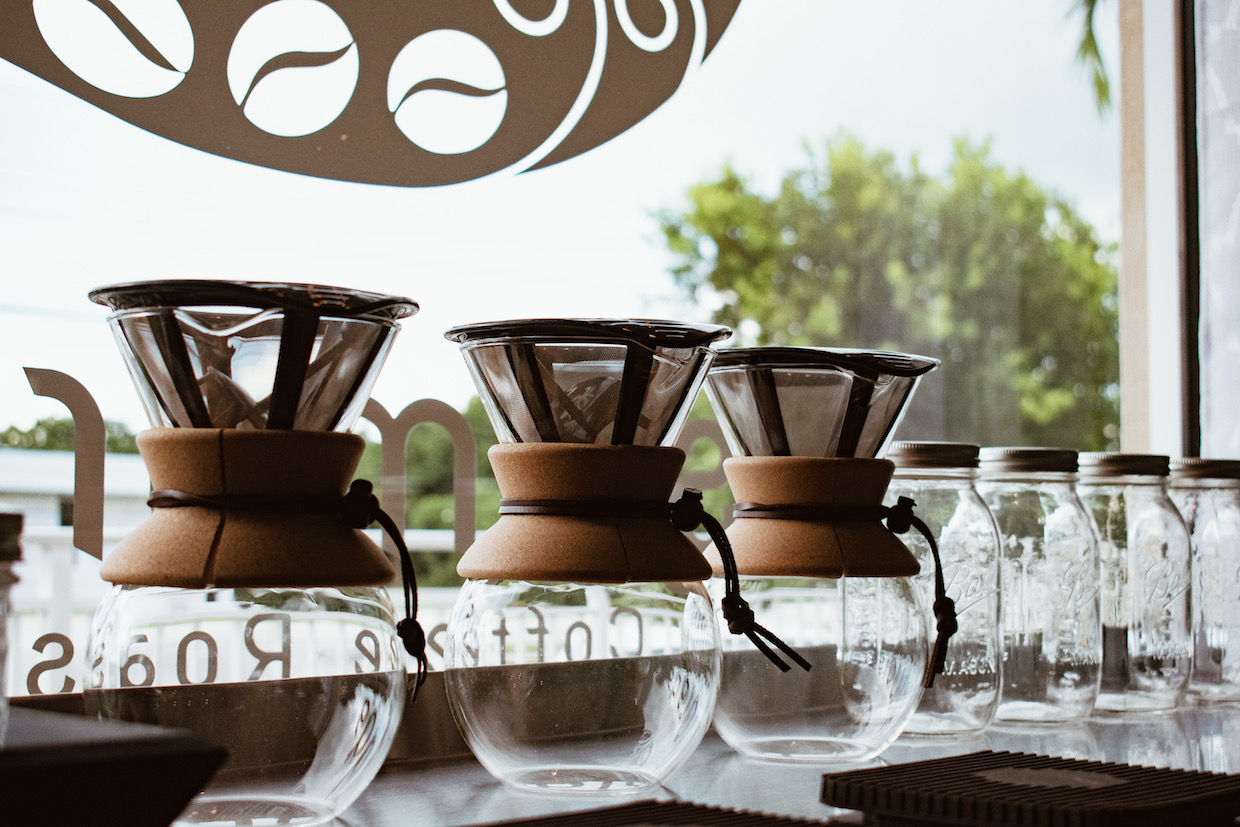 As plans formulate for acquiring larger roasting equipment, Ganim said the company hopes to expand into wholesale while spreading its cold brew into grocery stores. In the meantime, the owners are applying their culinary talents to a line of cafe-related specialty foods and blends, such as a variety of spiced and powdered hot cocoa mixes, a golden milk base, a pumpkin spice, and more.
---
Islamorada Coffee Roasters is now open at 80925 Overseas Hwy, Unit #6 in Islamorada, Florida. Tell us about your new coffee shop or roastery here.
Howard Bryman
Howard Bryman is the associate editor of Daily Coffee News by Roast Magazine. He is based in Portland, Oregon.