The latest twist in Florida-based Narrative Coffee Roasters' tale of quality coffee beans and brews involves the soft opening of a dashing new coffee shop in downtown Naples.
The new spot, which comes about one year after the company opened its first retail bar, is also home to the recently relocated Narrative roasting operation, through which all beans must pass prior to their denouement in the cup.
As such, the new shop serves as a kind of introduction and conclusion to Narrative's roasted beans.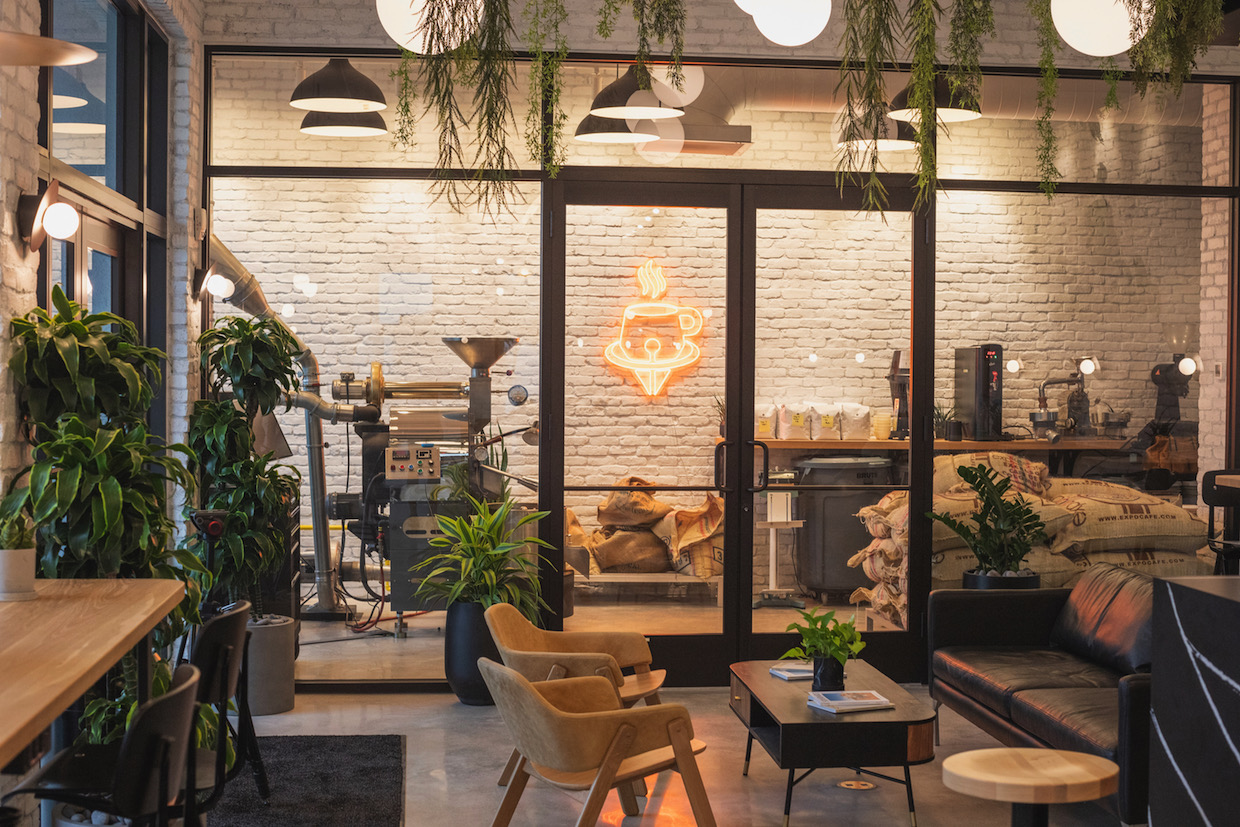 "It's kind of both a sequel and a prequel to be honest," Narrative Coffee Owner Caleb MacPherson told Daily Coffee News. "In both shops we had similar visions in regards to bringing the customer into the creative process of how we make coffee. They both took shape in very different ways, though."
Roughly 13 months in the making, the new location spreads out over about 2,500 square feet in a new building that the company sought to make feel a bit more well-worn, as if it might fit in New York City.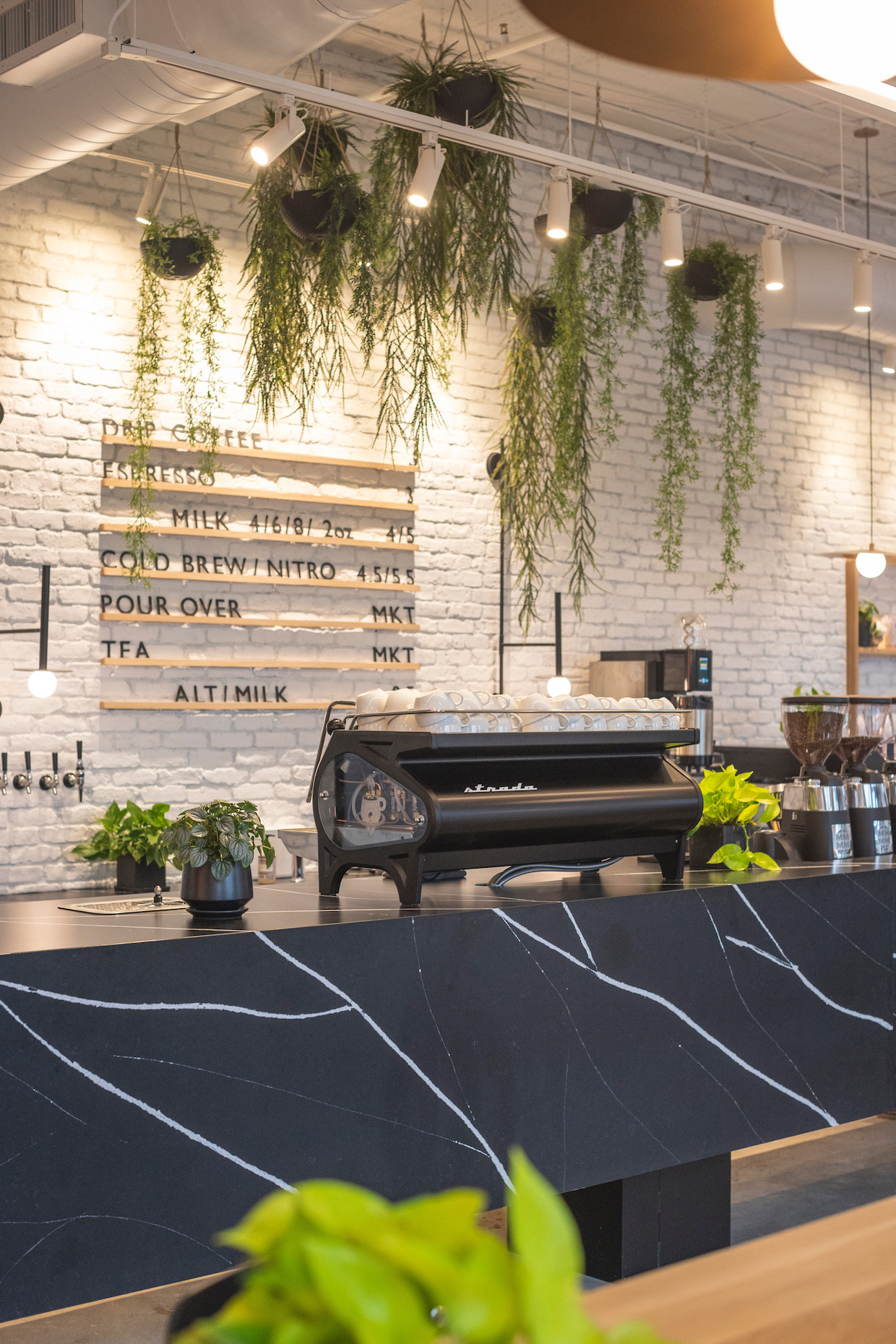 Polished concrete floors featuring a brass inlay of the Narrative stylus logo and illumination through modern minimalist lighting mounted on white-painted brick walls  combine to impart Manhattanite timelessness. Bold white veins streak like lightning through the black quartz bar that is suspended off the ground, while plenty of potted and hanging greenery breathe life into the scene.
A "living logo" of green moss lives adjacent to large windows looking into the production roastery, where Narrative's original Mill City Roasters equipment cranks out beans — although MacPherson said demand may soon require a capacity upgrade.
---
Related Reading
---
On the bar, a fleet of three Mazzer grinders break down the fresh roasts for extraction on a La Marzocco Strada espresso machine, while a Mahlkönig EK43 grinder does the same for extractions performed in an eye-catching Ground Control brewing system.
When the company opened its first cafe in the thick of the COVID-19 pandemic at this time last year, the odyssey ahead was rife with potential peripeteia, although MacPherson optimistically foreshadowed the opening of a second shop to DCN even then.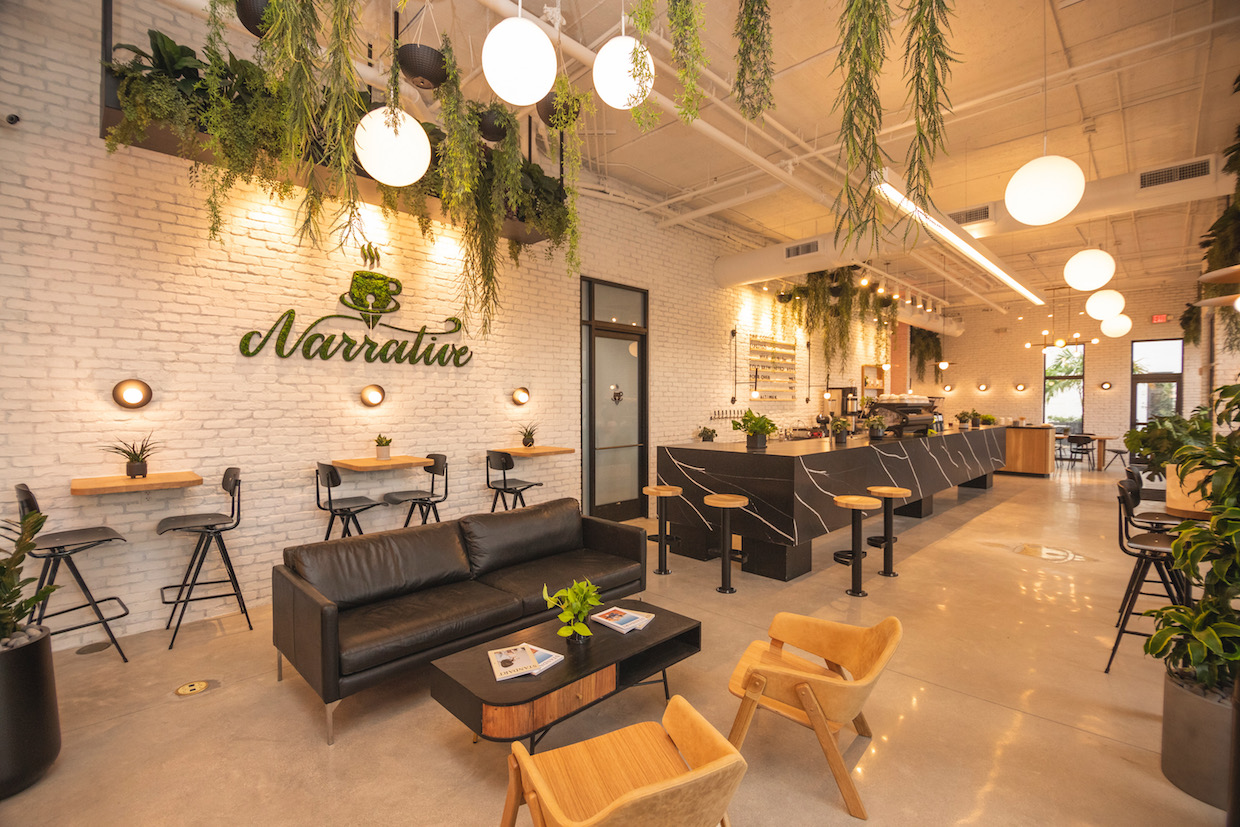 "So far, opening this shop has been a lot less stressful as the concerns with COVID shutdowns have dissipated here," he said. "We also have a team of epic employees that are helping us get this open. We feel a lot more community support for this shop as a whole."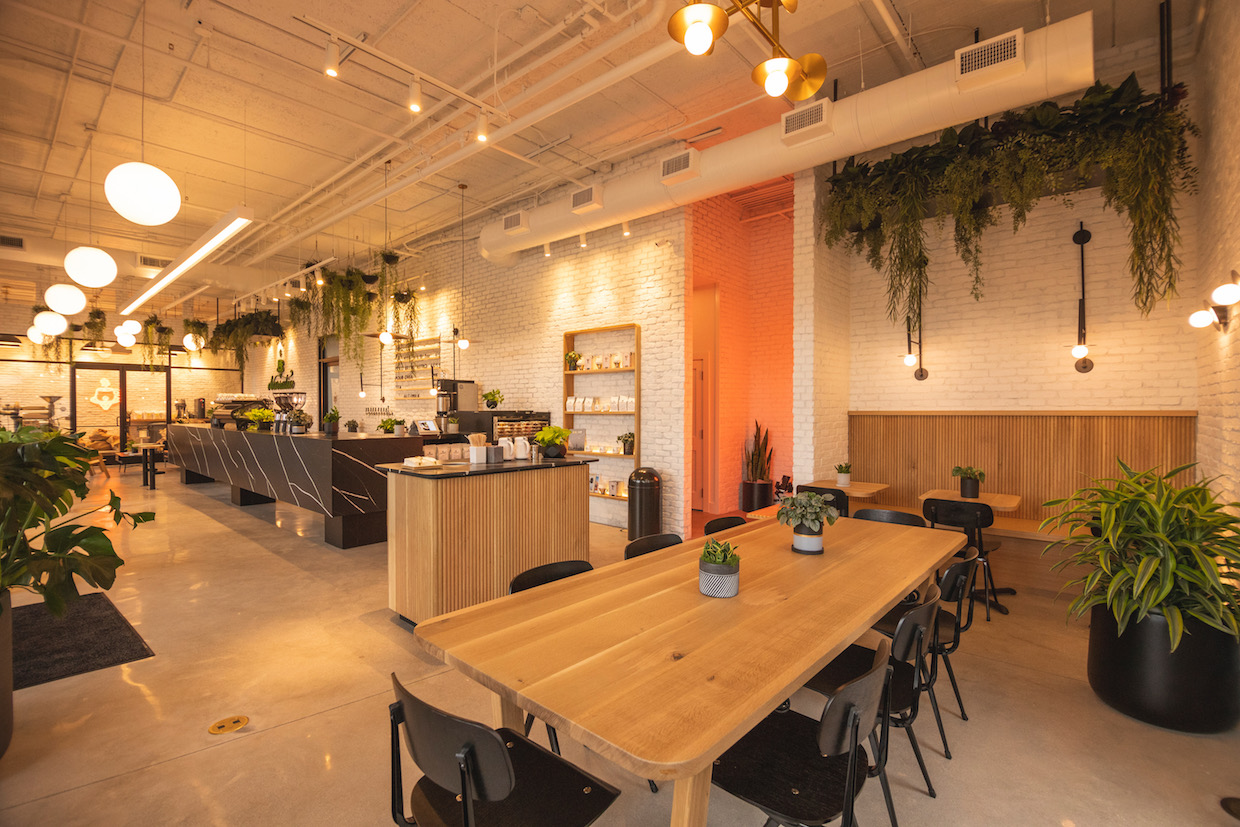 ---
Narrative Coffee Roasters is now open at 1103 Central Ave. at the Eleven Eleven development in downtown Naples, Florida. Tell us about your new coffee shop or roastery here.
Howard Bryman
Howard Bryman is the associate editor of Daily Coffee News by Roast Magazine. He is based in Portland, Oregon.