Virginia-based Rāko Coffee Roasters (styled RĀKO by the company) has returned to retail in a big way, opening two high-profile coffee shops within four weeks of one another.
In late August, the company owned by sisters Lisa and Melissa Gerben cut the ribbon on a 1,400-square-foot flagship coffee, cocktail and wine bar in Arlington. That was followed late last month by a retail coffee cart inside an iconic U.S. House of Representatives building in Washington D.C.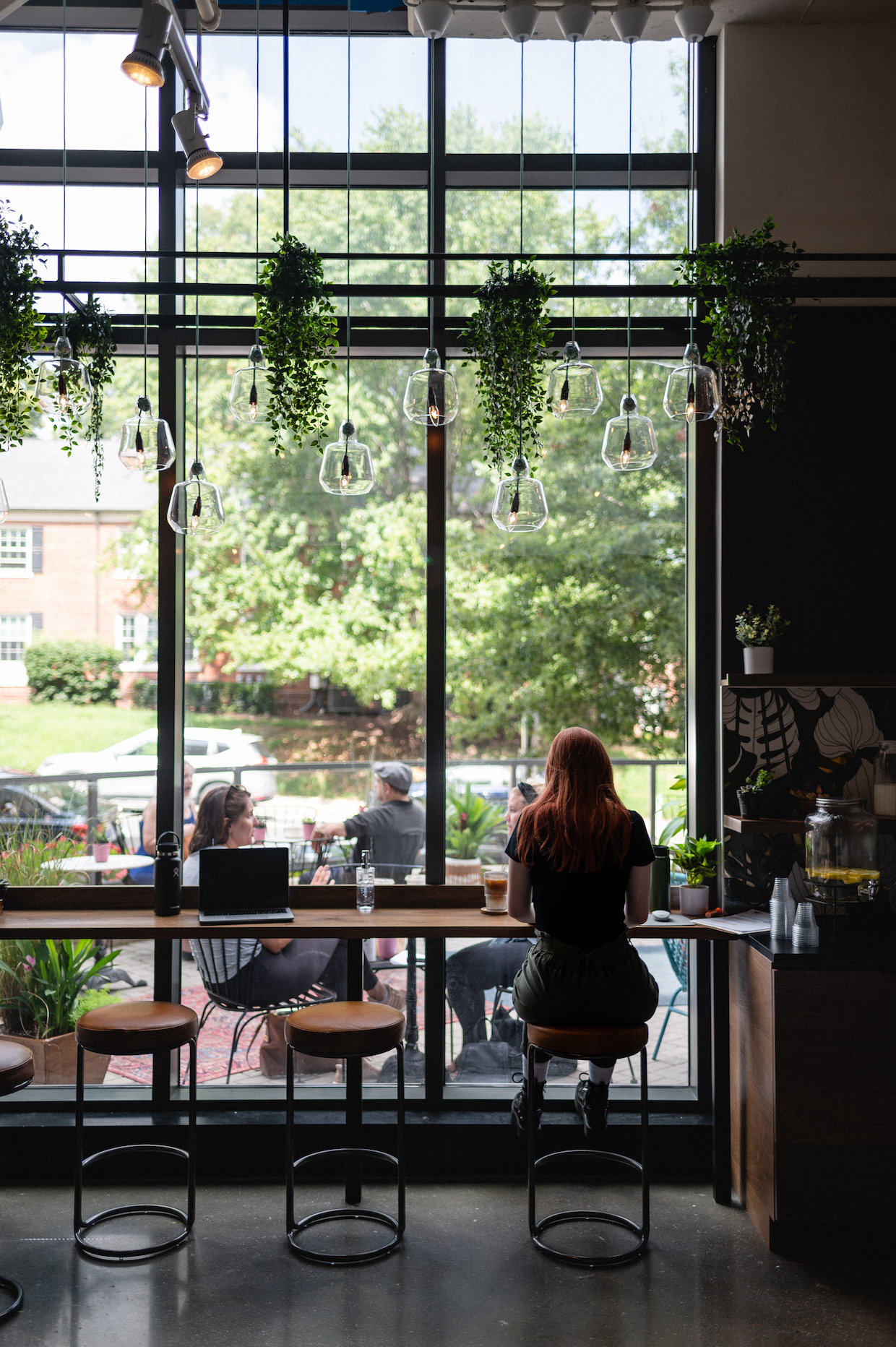 At the Arlington cafe, the worlds of specialty coffee, craft cocktails and food are deftly blended in a physical environment that is influenced by the sights and flavors of places where coffee is grown, with tropical greenery and individual interior elements reflecting the owners' own sourcing travels.
Handheld foods such as sambusas, salteñas and empanadas all nod to the cuisines of coffee-growing countries Ethiopia, Bolivia and Colombia, respectively. Other light bites and plates lean more into mediterranean fare such as olives, hummus and muhammara. These might play nicely with the shop's signature baklava latte, made with a honey syrup infused with cardamom, cinnamon and clove.
A curated selection of a dozen natural wines accompanies a craft cocktail program that creatively incorporates coffee. The shop's single-origin Ethiopia Sidamo Kercha cold brew concentrate provides a mellow coffee base for Rāko's espresso martini, and for the Hue Hue Negroni, Campari is infused for 30 hours with freshly roasted, coarsely cracked Guatemalan coffee prior to mixing with spirits from local distillers.
"We actually did an infusion experiment with a lot of our different roasts, and blind tasted them," Lisa Gerben told DCN. "That was a cool project where we got to combine the craft cocktail world and specialty coffee. I think eventually we'll rotate which coffee we feature in the Campari infusion because it was a really tough decision; they were all great."
---
Related Reading
---
Beans used for traditional espresso-based and Origami pourover drinks served atop the white quartz coffee bar in Arlington are roasted in one of the two Loring roasters running inside Rāko's 5,000-square-foot production facility in Lorton, Virginia, which opened in 2019.
While bringing people together over food and drink, the Gerbens are also seeking to create a safe and welcoming space for local community causes and classes.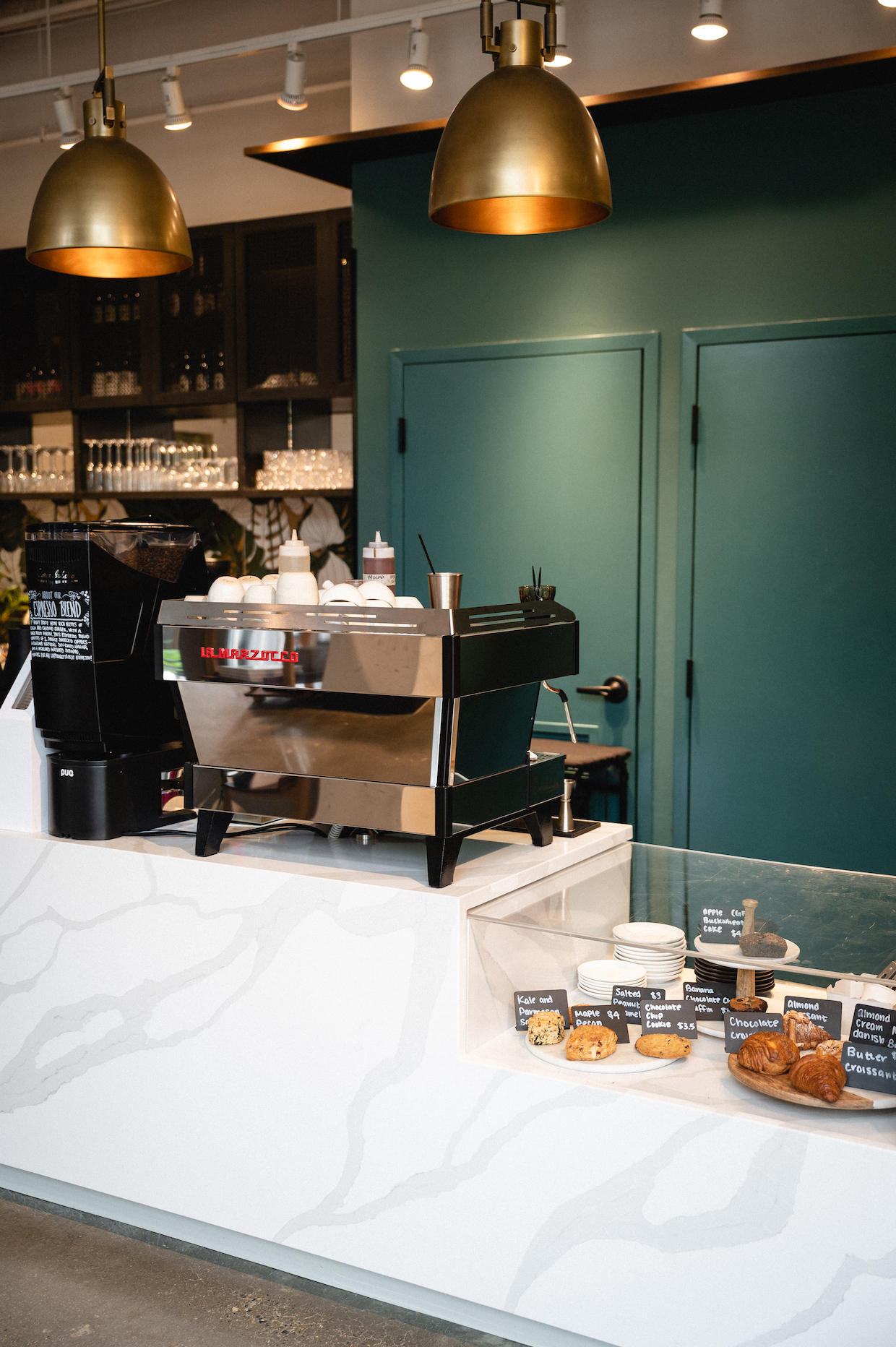 A 700-square-foot patio has been so popular with dog-owning patrons that the company is planning on holding some upcoming pet adoption events. A fundraiser coinciding with Indigenous People's Day on Monday, Oct. 11, will raise money for the Cville Immigrant Freedom Fund (CIFF), which supports immigrants and their families in dealing with legal fees and ICE bond payments.
"People can start their day with fantastic coffee and then ease right into happy hour and delicious menu items for dinner, and what we're really excited about is positioning ourselves to be an even bigger part of the community," said Lisa Gerben. "We're excited about doing events and things for causes that we care deeply about."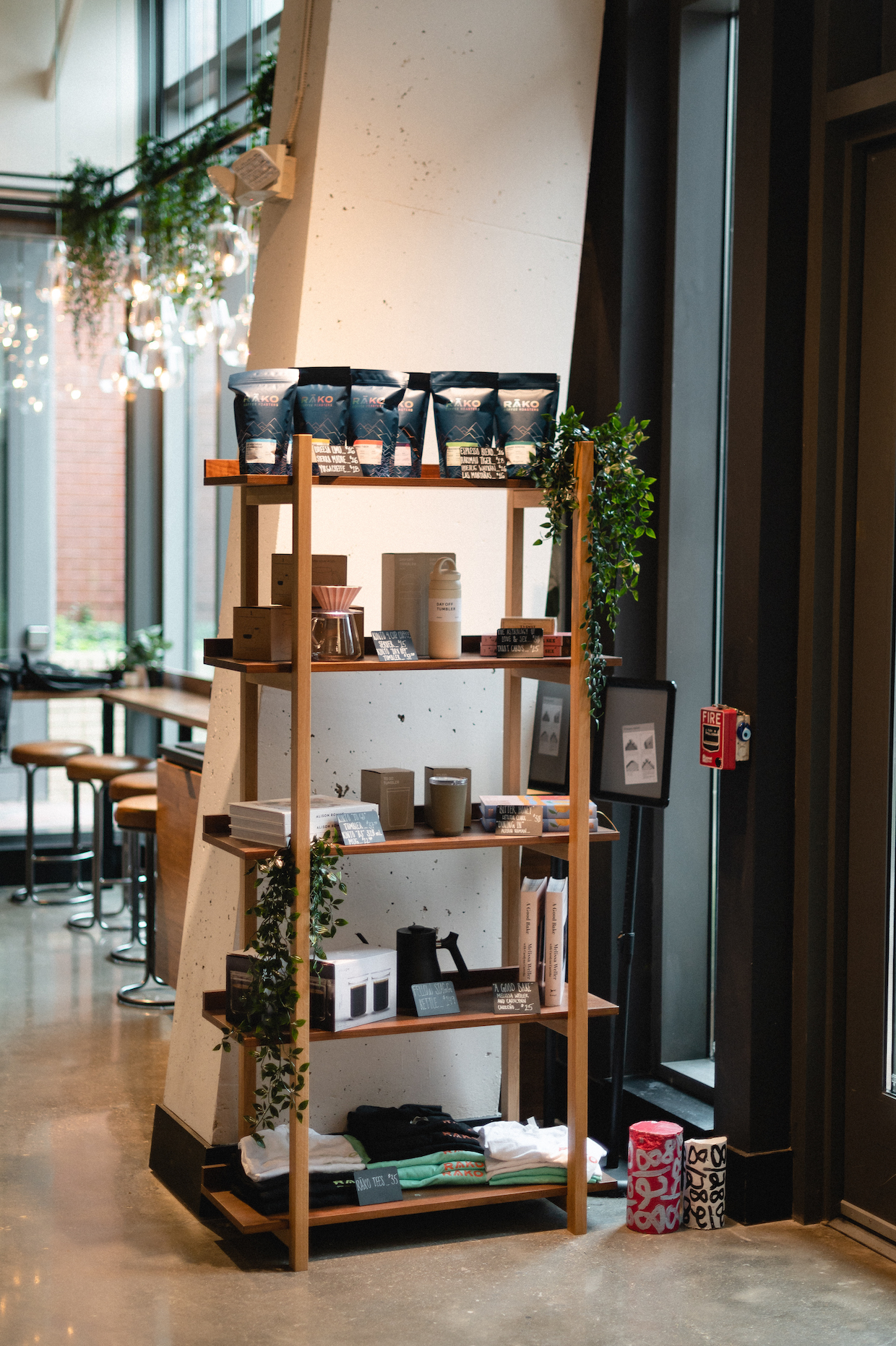 Beyond the flagship, Rāko is also supporting a different community altogether with its new coffee cart inside the Cannon House Office Building — a.k.a. the "Old House Office Building" — which stands as the oldest Congressional office building in Washington D.C.
"This administration really is prioritizing local small businesses, and especially those led by women. We were approached to see if we would be interested in this opportunity, and of course we were just completely overjoyed and honored," said Gerben. "This is not open to the public, but there's so many people working at the Capitol that it has been just crazy. It's pretty cool to see Congress people, and reporters, too, get excited about coffee. There's tens of thousands of people that work there; it's a huge campus connected by underground tunnels. If you want to leave, not only is it a really long walk, you also have to go back through security, almost like an airport. So they're just so thrilled to see us there. It's really touching."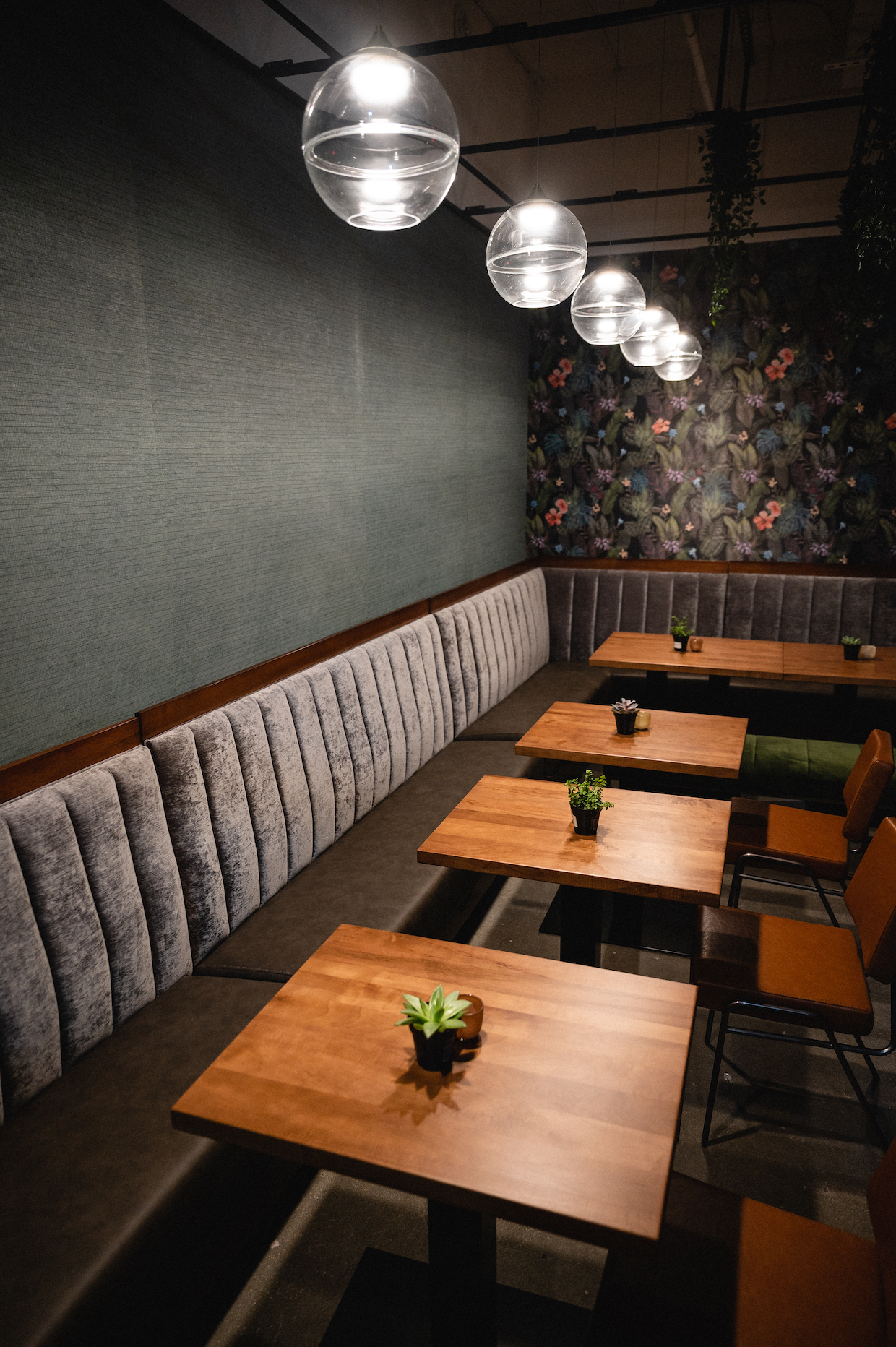 The next point of focus for the company is another coffee/cocktail concept to be located in a ground floor lobby of the Studio Theatre building on the 14th Street corridor of Washington D.C. That location is currently projected to open early next year.
---
The Rāko Coffee Roasters flagship is located at 2016 Wilson Blvd in Arlington, Virginia. Tell us about your new coffee shop or roastery here.
Howard Bryman
Howard Bryman is the associate editor of Daily Coffee News by Roast Magazine. He is based in Portland, Oregon.