Denver-based prosumer coffee equipment startup Odyssey Espresso has sprung into life with its first product, a variable manual lever espresso machine called Argos.
The compact espresso maker is constructed entirely of wood and metal, with some aesthetic customizations available to buyers. More innovative customizations include whether the steam wand extends from the left- or right-hand side of the machine, as well as whether the extraction procedure is spring-assisted or 100% manual.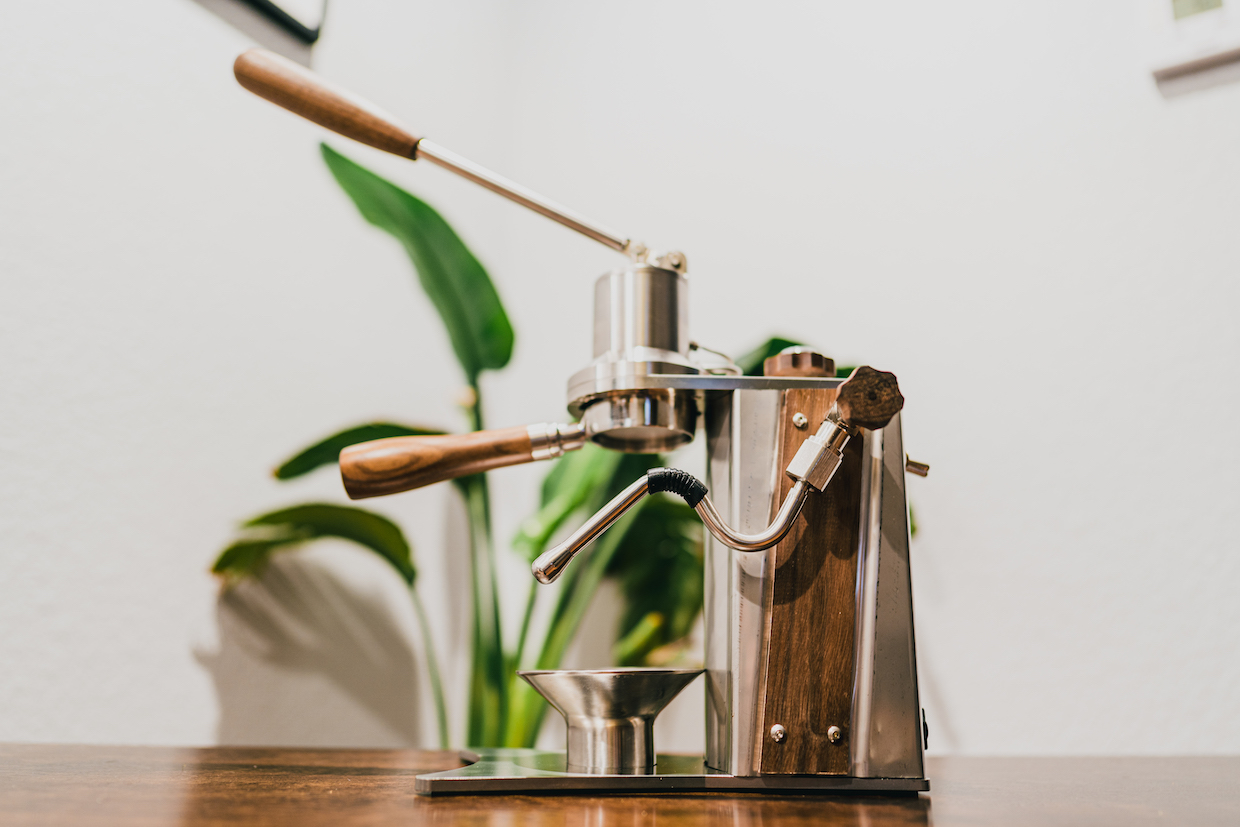 Brewing in the Argos involves a lever-operated, 58-millimeter group assembly in which users can install one of two springs, or no spring at all. The choice determines whether hot water is driven automatically up to either 6 or 8 bars of pressure.
Odyssey Espresso Founder and Designer Ross Ainsworth, a mechanical engineer who has worked extensively in the aviation industry, told Daily Coffee News that the spring preference is related to both user experience and the coffee's extraction yield, mouthfeel and taste.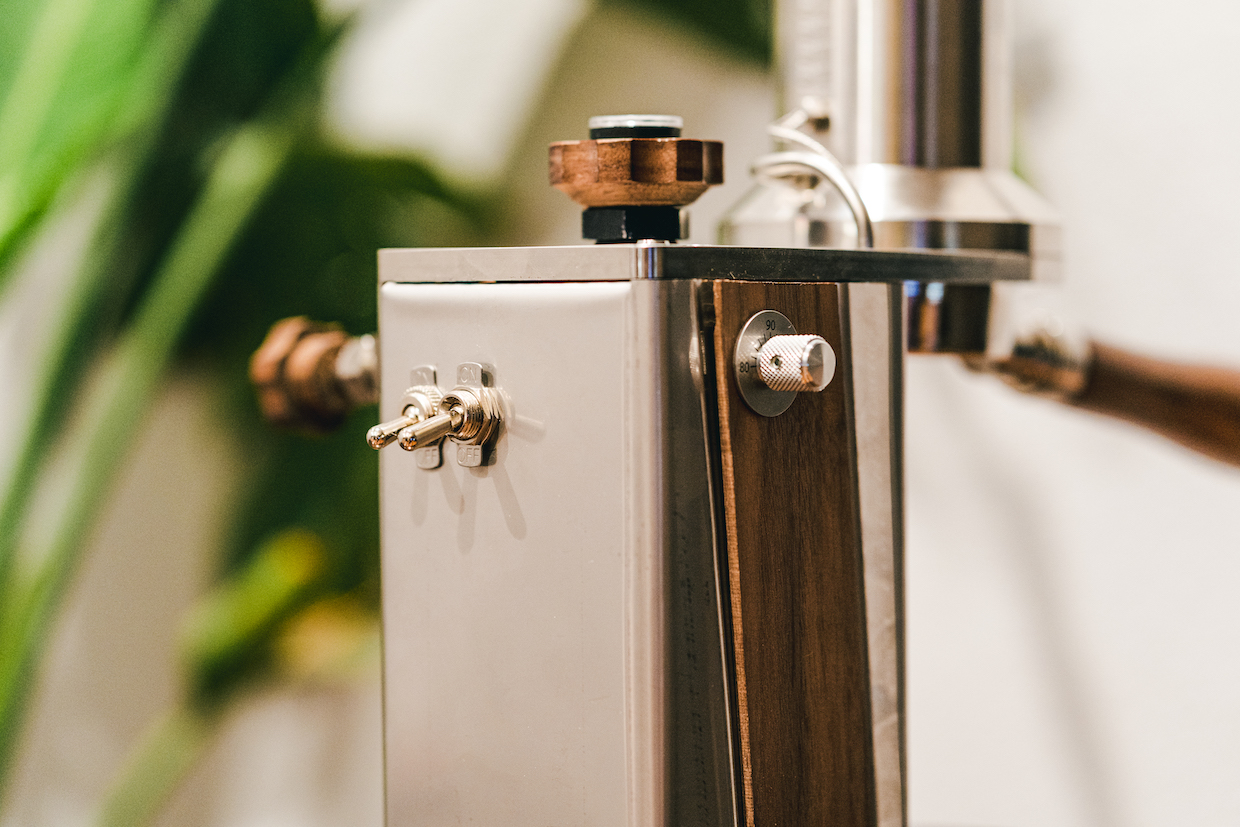 "The 8-bar spring provides a traditional strong espresso taste, but can be more difficult to get right with a higher sensitivity to puck prep," said Ainsworth. "The 6-bar spring is great for low pressure 'turbo' shots, which have been reported to have higher extraction yield. One can expect a sweeter and more balanced shot with the lower pressure spring, while also requiring less force to pull the lever handle down and being less prone to channeling."
Additional brewing-related options include an analog gauge for monitoring the pressure inside the brewing chamber, as well as a digital Bluetooth pressure transducer that sends brew pressure data wirelessly into an associated Odyssey Espresso smartphone app.
Users can store notes about the coffee and the finished brew alongside machine-generated data such time, pressure and temperature profiles of each espresso pulled.
---
Related Reading
---
The temperature of the brewing water is controlled through an electronic PID system installed in the single 0.6-liter boiler, which holds enough water for about six shots. With the flip of a switch, the boiler heats rapidly up for steam production, then drops back to brewing temperature in less than a minute after the switch is flipped again — an advantage of having a smaller boiler, Ainsworth said.
"I've always appreciated modern technology and minimalist style and wanted to incorporate both of those into the machine," said Ainsworth, who started designing the machine about two years ago. "While these design elements aren't anything new, I found them to be lacking among lever machines at a mid-market price. I was confident that I could rethink the manufacturing process to keep costs low without compromising function."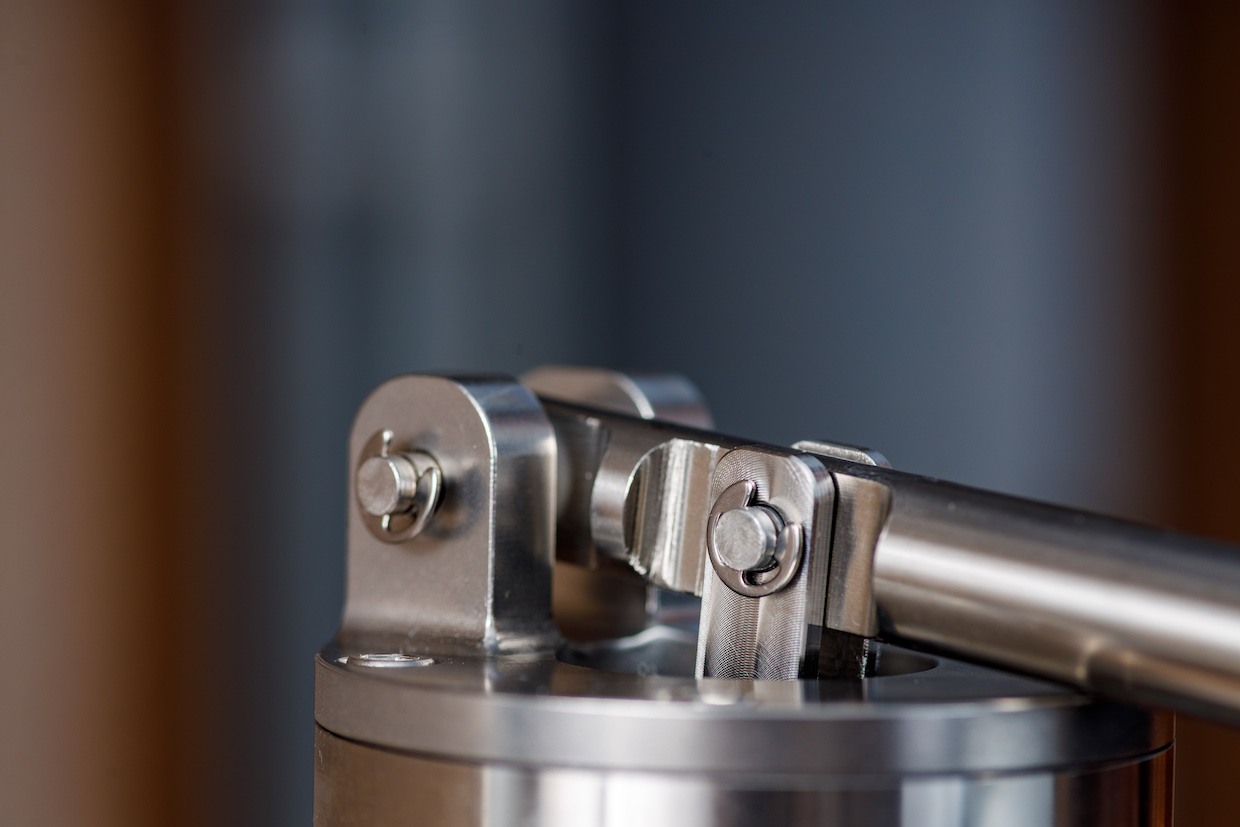 Odyssey Espresso anticipates shipping initial Argos machines sold at the pre-order price of $850 by the end of January 2022, while keeping stock on hand as the company grows.
"I plan to spend the rest of 2022 growing the business, streamlining manufacturing, and possibly beginning the long design and prototyping phase for the next machine that I would expect to be ready a few years out," said Ainsworth. "I've already got several ideas for a slightly larger machine that would utilize novel technology. I'm very excited to continue pushing the 'bar' for great, affordable espresso machines."
Howard Bryman
Howard Bryman is the associate editor of Daily Coffee News by Roast Magazine. He is based in Portland, Oregon.