Emerging from several years of collaboration between coffee equipment retailer Clive Coffee and Italian grinder maker Eureka comes a virtually self-dialing espresso grinder called Lucca Atom 75.
Lucca (styled by the company as LUCCA) is the customized espresso equipment house brand of Portland, Oregon-based Clive Coffee, while Eureka's Atom 75 grinder provides the mechanical foundation for the new product.
The Lucca Atom 75 comes additionally equipped with a patent-pending combination of hardware and software called TrueGrind technology that provides continuous recommendations for optimal grind settings as conditions change.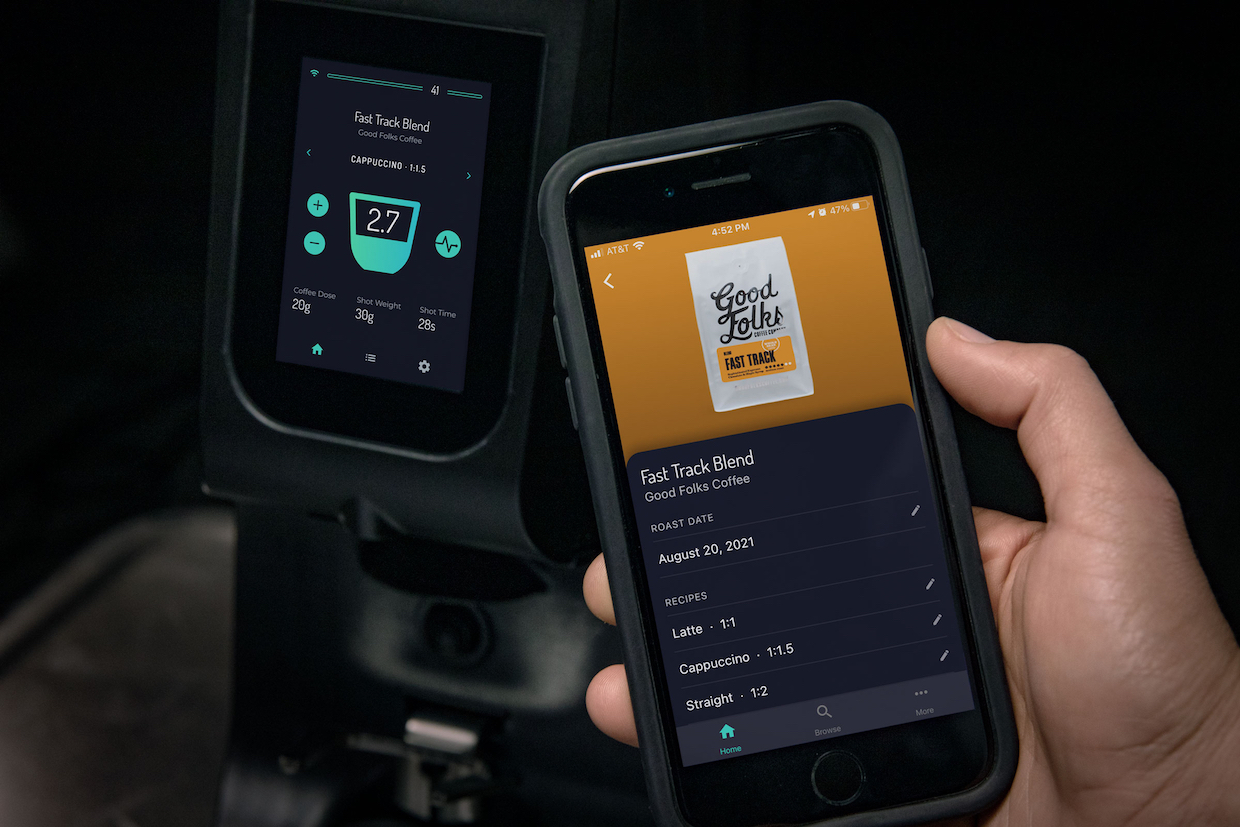 On the hardware side, an active laser-calibrated burr position sensor reports the gap between the machine's 75-millimeter steel burrs to the user at all times. Adjustments to the grind setting are still physically performed by the user by turning the Atom's top-mounted dial, while a digital grind position indicator displays the relative position of the burrs on the machine's touchscreen display. An increment in the grind setting on the display corresponds to a change in burr gap of 5 microns, or 1/200 of a millimeter, according to the company.
In the background, TrueGrind uses artificial intelligence, IoT connectivity and a proprietary algorithm to calculate a recommended grind position delivered to the user on the touchscreen or on an associated smartphone app. Its recommendations are based on a combination of user and/or roaster-provided data points about each specific coffee and espresso machine in use, including the color score and roast date of the coffee, and the machine's brew temperature, pressure and portafilter size. Information on each coffee remains stored in the system.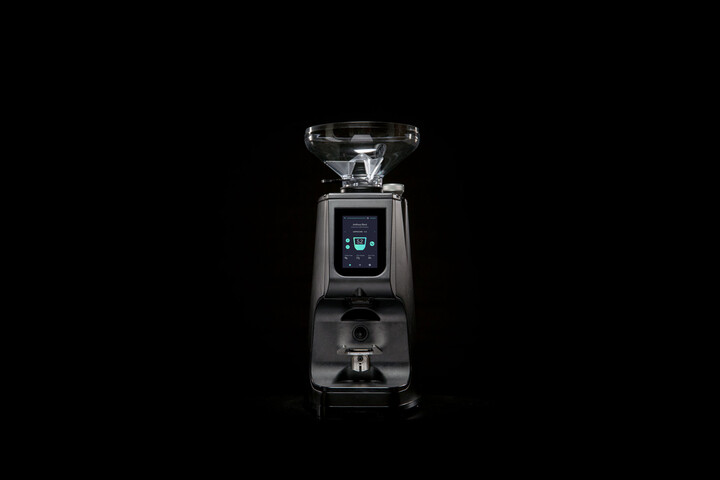 "At Lucca, we are focused on finishing what we started five years ago. We would like to create, in aggregate, a machine/grinder/tool combination that can give you the simplicity and ease of use of a super-automatic, with the cafe quality espresso from some of the best built equipment in the world," Adam Raper, CEO and principal at Clive Coffee, told Daily Coffee News. "Most people have tried to solve this by fixing poor technique [and poor] grinding on the machine side — variable pressures, profiling, closed loop stuff. We think the grinder should be the master, and we are going to build all of the infrastructure around a smart, predictive grind."
In addition to building original recipes with the user, the system is also launching with 100 pre-programmed recipes for a multitude of espresso blends available through Mistobox, the coffee subscription company in which Clive purchased a majority stake last year.
---
Related Reading
---
Raper told DCN that roasters outside of the Mistobox platform are also encouraged to submit recipes to the database. However, to be included in an upcoming feature through which customers will be able to order coffee directly from the grinder itself, a roaster will have to be available via Mistobox.
Altogether, the system constitutes a milestone in Clive's ongoing quest to flatten the learning curve for high-quality home espresso, and it arrives at a time when at-home coffee consumption has climbed to new heights.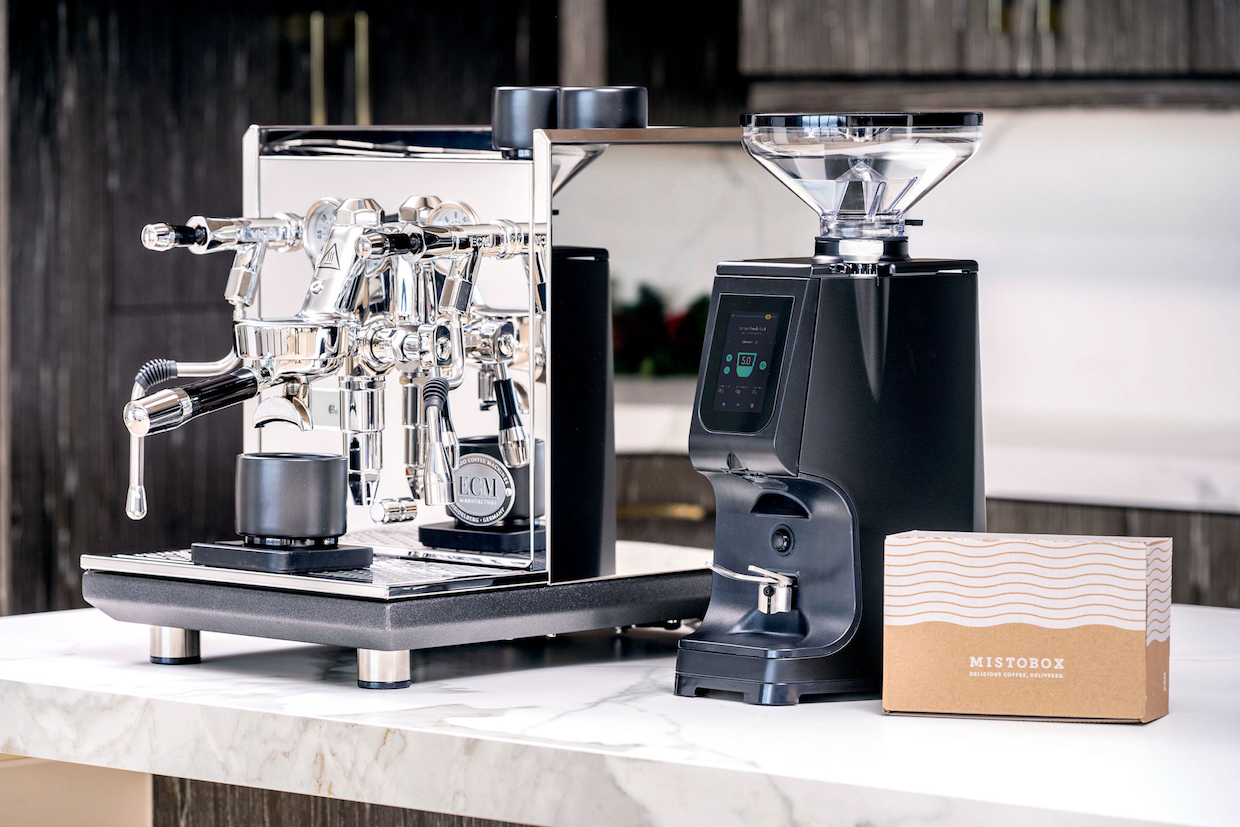 "I think our brand of white-glove, concierge service is really resonating with consumers right now," Raper told DCN. "We launched Coffee School last year, which is now getting traction. As you can see with Lucca and Coffee School, education is number one for us. We can't grow unless we can give consumers confidence that great espresso at home is absolutely achievable."
The companion iOS and Android apps for TrueGrind launch this month. The Lucca Atom 75 is priced at $1,450. Pre-orders opened on September 2 for machines that are slated to begin shipping October 1st.
Howard Bryman
Howard Bryman is the associate editor of Daily Coffee News by Roast Magazine. He is based in Portland, Oregon.