James Oliver Coffee has opened a flagship cafe and bakery in Detroit, ushering in a new era for the roasting company founded more than a quarter century ago in a barn in rural New Hampshire.
In the former home of the beloved Detroit Institute of Bagels, which closed after seven years in Corktown, wooden floors and rafters, wooden furniture, vintage pieces and earthy brick walls echo the coffee company's time-worn Northeastern origins.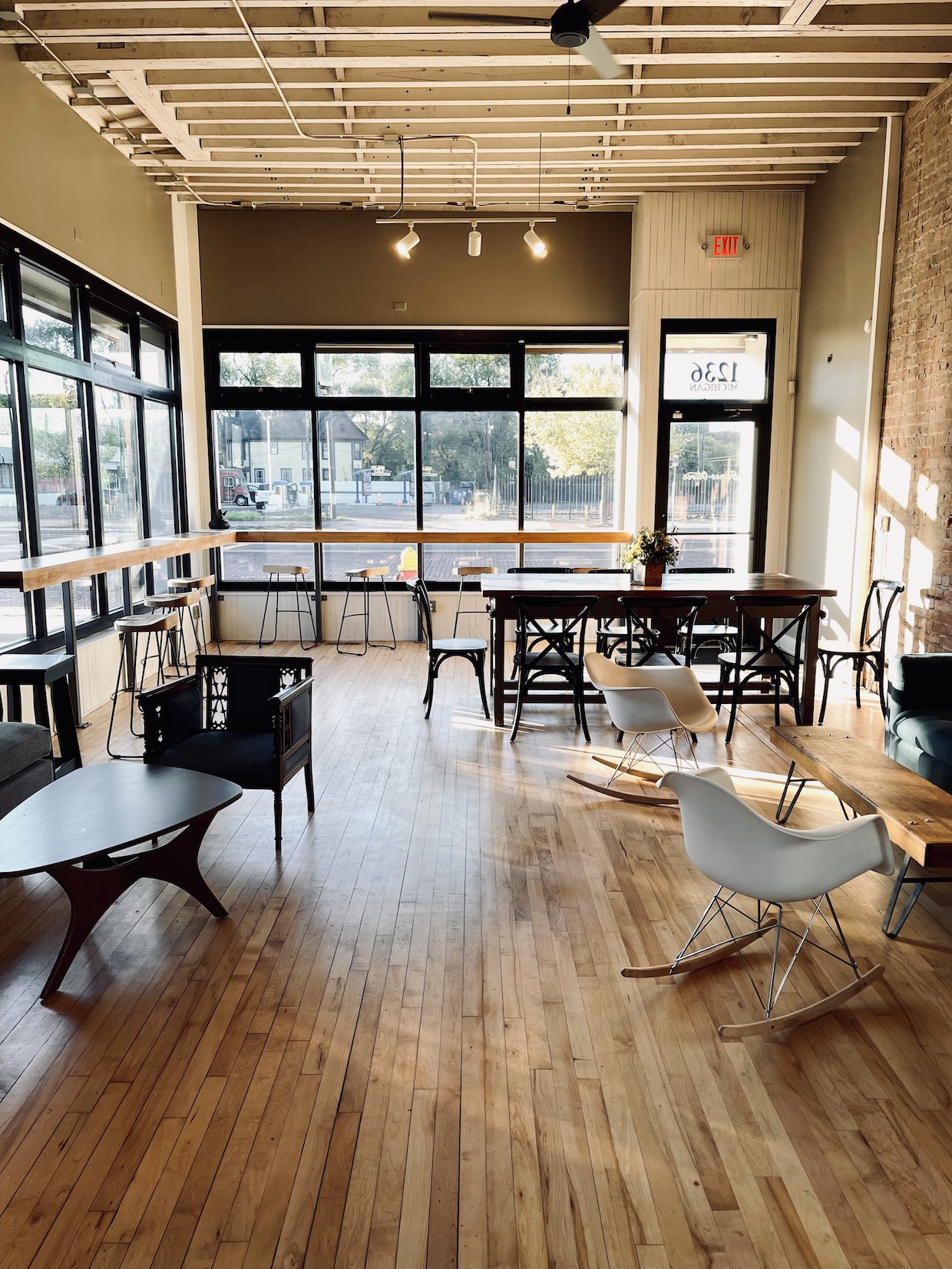 "Antiquing is our favorite activity whenever we visit the family," James Oliver Coffee Co-Owner David Shock, the son-in-law of company founder James "Jim" Oliver Clark, told DCN. "We used an old icebox to house the espresso pump and filter, and vintage trophy cases from our home as the bakery cases."
It was in 1995 that Jim Clark started roasting coffee under the name Black Bear Micro Roastery in a converted barn on a 100-acre farm near Lake Winnipesaukee in Center Tuftonboro, New Hampshire. His eldest daughter, Miranda Clark, eventually moved to Detroit to pursue her teaching career. It was there she met and later married Detroit barista David Shock, who had worked for more than 15 years in the food and beverage industry.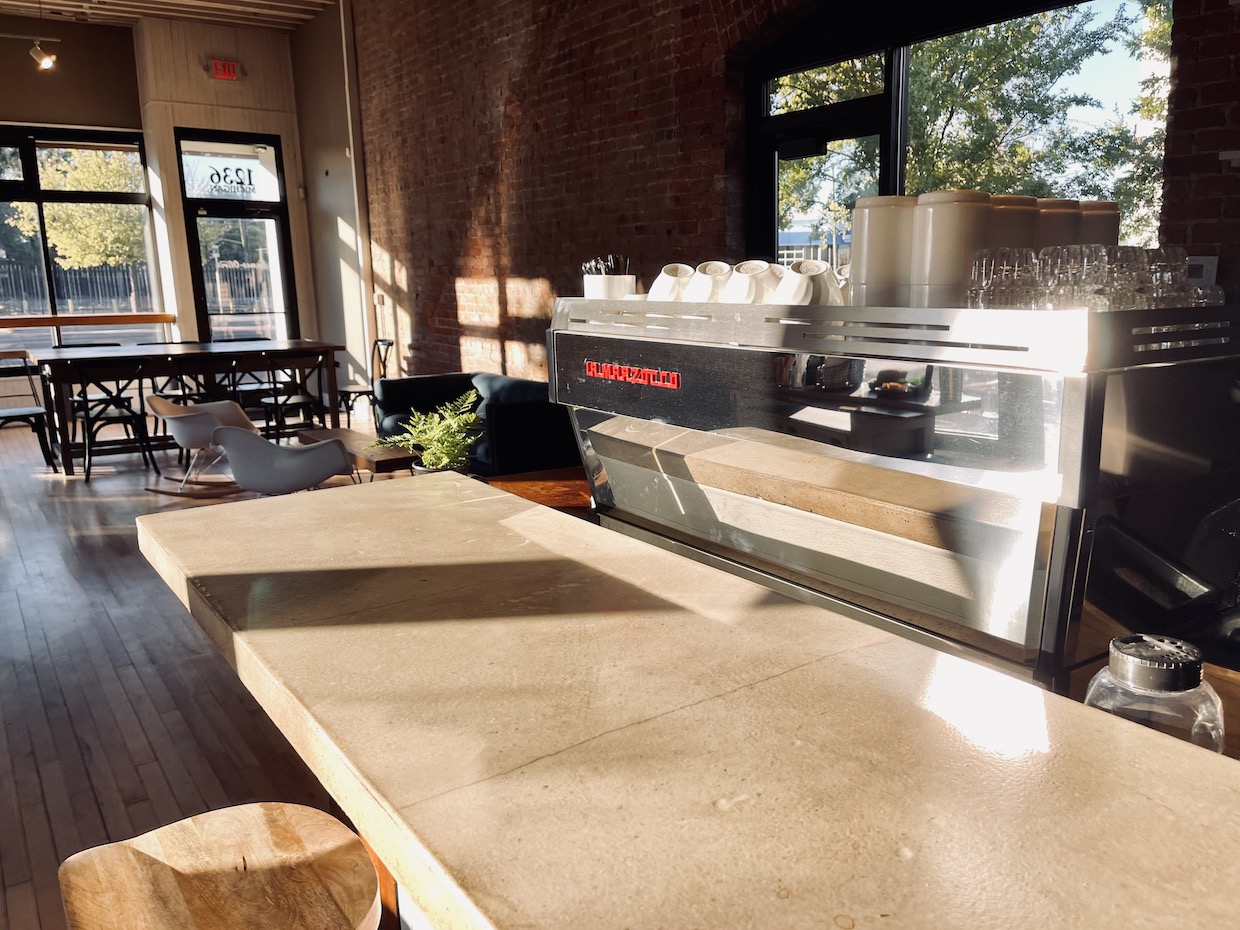 "We decided to move the roastery here as Miranda's parents were ready to semi-retire [and] work on new ventures," Shock said. "Jim still consults, and we're excited to have him and his wife Annie come visit the first flagship cafe."
While the overall aesthetic of the new shop nods to the company's bucolic roots, the metallic glint of the bar's 3-group La Marzocco Linea PB espresso machine and the automated whirring of its Poursteady brew-bot are right at home in the Motor City.
James Oliver Coffee is taking advantage of the 3,000-square-foot former bagelry by offering fresh baked goods of its own, along with expanded seating and a takeout window.
---
Related Reading
---
"The previous space was very successful but was probably 90% carryout," said Shock. "We wanted to create a space that is more dine-in focused but still able to handle high volume. We've opened up the dining space and will have both a courtyard and patio, as well as a walk up window to expedite the carryout business [and prevent it] from clogging up the dining room."
The company's original Petroncini roaster, which has been substantially modified by Jim over the years, continues to turn out fresh roasts at an offsite roastery near the new shop. From that location, Shock and Miranda Clark spent two years maintaining the company's direct-to-consumer sales, expanding its wholesale reach, and rebranding the company to honor its founder, prior to opening the cafe.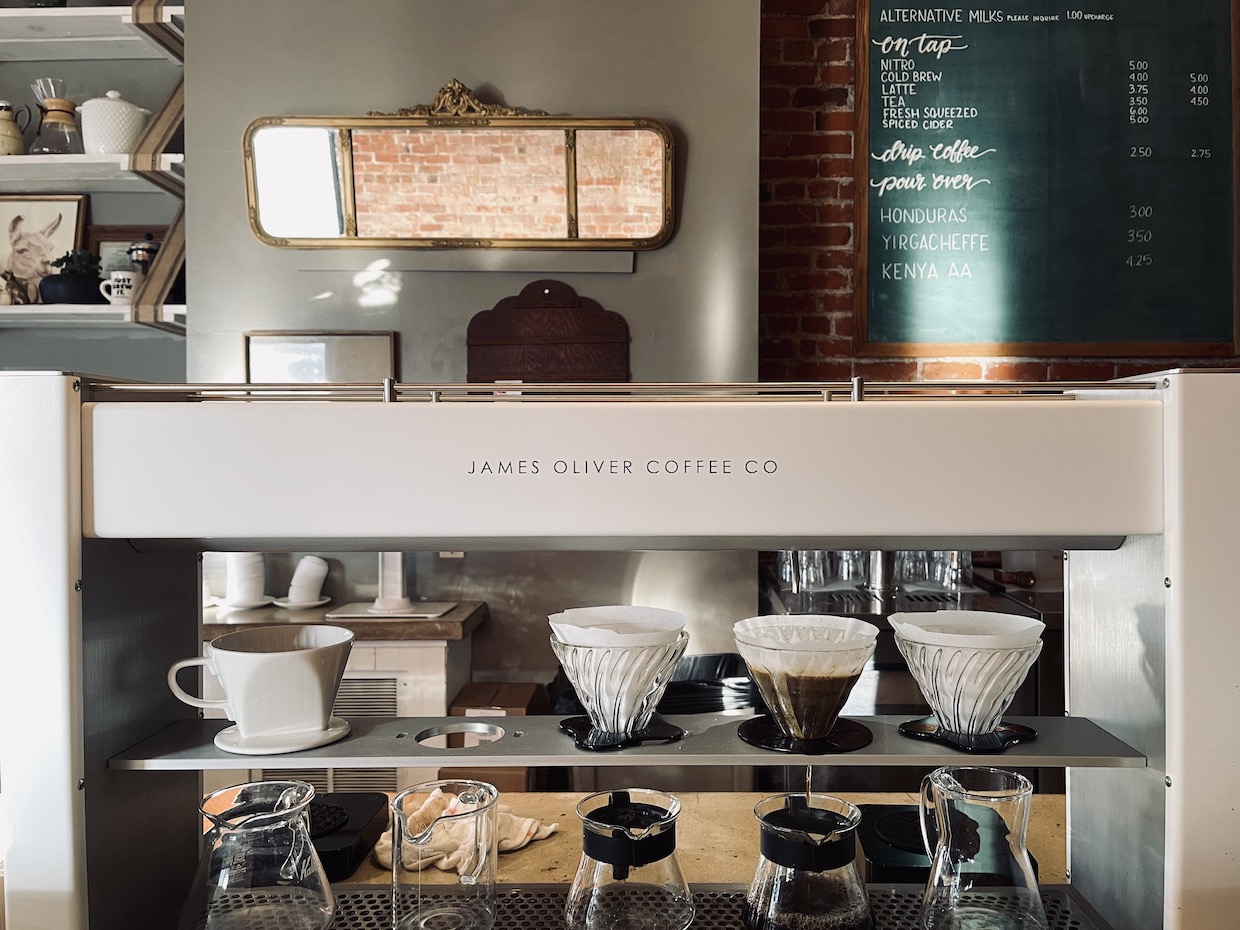 "Jim had created his own green bean storage room that maintains temperature and humidity. We had to make sure that we did the same when we moved the business to Detroit," said Shock. "We want to of course maintain his standards and roast style while adding a more educational component to better serve the coffee community."
As Miranda Clark's and Shock's mother were both teachers, supporting public education remains a passion for the company. It donates $5 from the sale of every 12-ounce bag of a new blend called Alma Mater to Detroit Public Schools. The brand may also delve deeper into U.S. history through some upcoming ventures.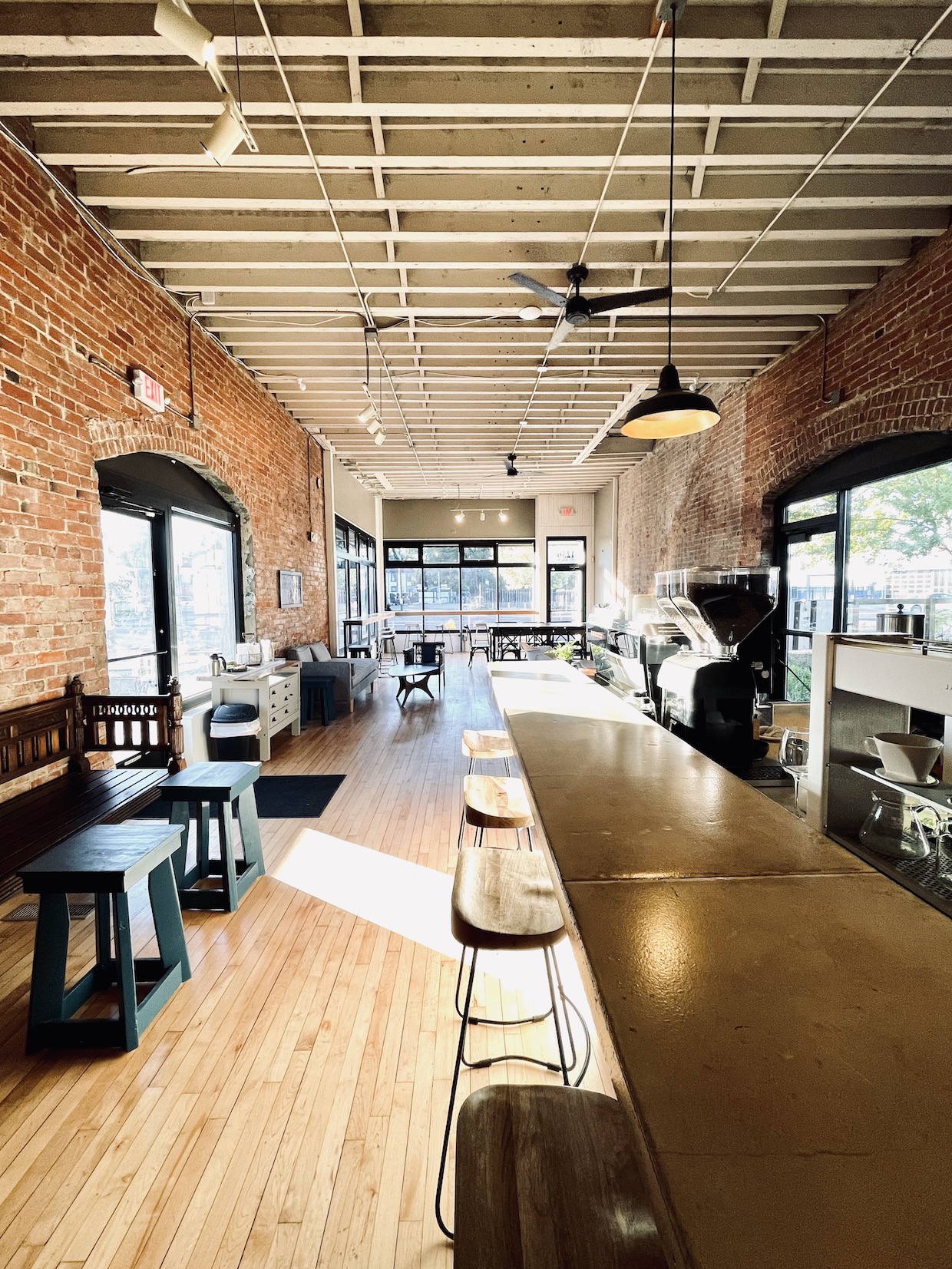 Said Shock, "We're in talks with Historic Fort Wayne Detroit to move the roastery there to one of their buildings — to be the first tenant at a former fort that goes back to the Civil War."
---
James Oliver Coffee Co. is located at 1236 Michigan Avenue in Detroit. Tell us about your new coffee shop or roastery here.
Howard Bryman
Howard Bryman is the associate editor of Daily Coffee News by Roast Magazine. He is based in Portland, Oregon.