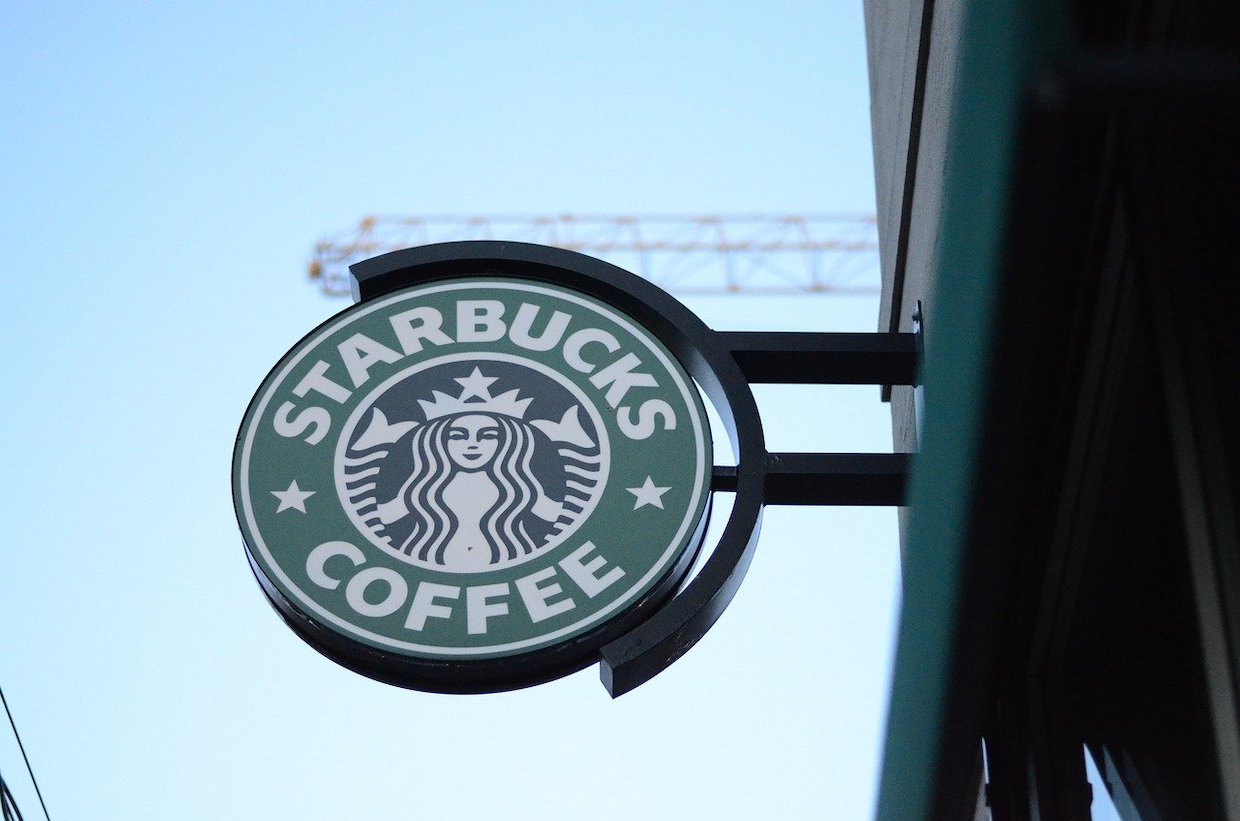 In a high-profile moment for the labor movement in the post-pandemic United States, workers at a Buffalo, New York, Starbucks store have voted to unionize.
Ballot counts from three different Buffalo-area Starbucks locations were completed yesterday by the National Labor Relations Board (NLRB), with the vote for unionizing at the Elmwood Avenue location being the first of its kind in the history of the Starbucks company.
As of this writing, Starbucks has more than 15,000 company-operated or licensed retail locations in the United States.
Led by a new union under the name Starbucks Workers United, workers at the three Buffalo-area locations filed petitions for unionizations back in August.
Yesterday, 36 eligible workers at the Elmwood Avenue location voted 19-8 in favor of unionization, a momentous occasion that received vocal support from high-profile, pro-labor advocates such as U.S. Senate Majority Leader Chuck Schumer, U.S. Rep. Alexandria Ocasio-Cortez of New York, and U.S. Sen. Bernie Sanders of Vermont.
Congratulations to @SBWorkersUnited on the HISTORIC achievement of organizing the first-ever union at a company-owned Starbucks in the US. The company should stop pouring money into the fight against the union and negotiate a fair contract now. pic.twitter.com/yNiXOjzy2v

— Bernie Sanders (@BernieSanders) December 9, 2021
In the two other votes yesterday, 29 eligible workers at a Camp Road Buffalo Starbucks location voted against unionizing, with 8 in favor and 12 opposed. A third vote was not finalized because seven of the votes were challenged.
For each vote, Starbucks and Starbucks Workers United have a five-day window in which to voice their objections to the results before the elections can be certified by the NLRB.
Starbucks, which refers to its employees as "partners," has maintained that it promotes a "pro-partner" environment, including strong wages, benefits, social programs and offering workers the ability to work at different Starbucks locations. The latter fact was a key argument in Starbucks' unsuccessful attempt to prevent store-by-store unionization efforts.
In its most recent annual report filing with the Securities and Exchange Commission, the company wrote:
While the number of partners represented by unions is not significant, if a significant portion of our employees were to become unionized, our labor costs could increase and our business could be negatively affected by other requirements and expectations that could increase our costs, change our employee culture, decrease our flexibility and disrupt our business. Further, our responses to any union organizing efforts could negatively impact how our brand is perceived and have adverse effects on our business, including on our financial results.
In a letter to Starbucks "partners" yesterday, Starbucks Executive Vice President Rosann Williams characterized yesterday's election results as a "split vote."
"So what happens from here? Put simply, we continue on as we did today, yesterday and the day before that. These are preliminary results with no immediate changes to our partner relationship as the NLRB process continues," Williams wrote. "Most important, the vote outcomes will not change our shared purpose or how we will show up for each other. We want to protect partner flexibility, transferability and benefits across all stores in a market or a district because we know that's important to partners. This is why we strongly believe that every partner in a district or market should have the opportunity to vote on such an important decision."
Nick Brown
Nick Brown is the editor of Daily Coffee News by Roast Magazine.